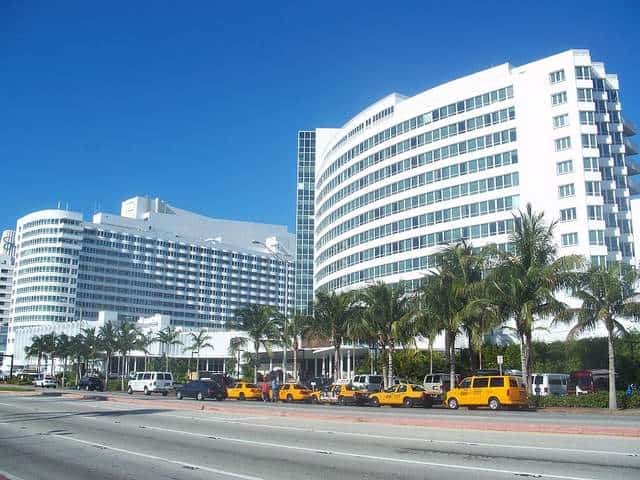 I am going to share some of the most frequently asked questions about hotel accident claims. Of course, you'll get detailed answers that are easy to understand. Better yet, you'll get to see my actual hotel injury settlements. I'll explain how I calculated the settlement value of those hotel negligence cases.
FAQs (Hotel Accident Claims and Settlements)
I've collected a bunch of frequently asked questions. Please review them carefully before handling a hotel accident claim.

How do I sue a hotel for an injury?

In order to sue a hotel for your injury, the hotel must have done something wrong to cause it. This is called negligence. Without negligence, you can't sue the hotel for your injury.

However, few lawsuits are filed against hotels. Most injuries result in a claim being made. The majority of claims are either settled or closed without a lawsuit.

If you think that a hotel's negligence caused your injury, take photos of the dangerous condition. Get witness statements or hire a lawyer to get them. A hotel accident lawyer will know what information to put in the witness statement. Having the wrong information in a witness statement can destroy a case. A witness statement can be the difference between you getting a payout or not.

If you need medical treatment, get it. If you have a serious injury, speak with a hotel accident lawyer. You won't be able to sue a hotel without a lawyer. Simply put, it is too complicated.

Be sure to only hire a hotel injury lawyer who has reached many settlements with hotels. Look for an attorney who has settled injury claims for accidents that have occurred at big hotel chains like the Hyatt, Marriott, W hotel, and others. I've settled injury claims for accidents that have occurred at those hotels. In August 2019, I reached a $250,000 settlement for a slip and fall at a resort near Orlando, Florida.

If you are injured at a Florida hotel, you can Get a Free Consultation with me to see if I can represent you.
What is the average hotel injury settlement amount?
My educated guess is that it is for under $15,000. This is because most accidents at hotels do not involve serious injuries. The injury severity is the biggest factor that determines the full value of the case.

Fortunately, most accidents at hotels do not result in serious injuries. The most common injury is just soreness that quickly goes away. Often times, the guest's injury is not bad enough for the guest to get medical treatment.

On the other hand, sometimes a guest will have a broken bone or a torn ligament. Occasionally, these injuries will lead to surgery. The biggest hotel injury payouts are usually the result of the guest having surgery.

Also, in many accidents the hotel did nothing wrong. If the hotel is not at fault, the guest does not have a personal injury case.
What is my average settlement for a hotel accident case in 2019?

In 2019, my average hotel accident settlement is $108,333. I'm talking about hotel negligence cases.  The reason why this average is so high is because I settled one of my cases for $250,000. It was a slip and fall case.

Before 2019, my average hotel accident settlement was $53,530.  Below is a pie graph that shows my percentage of 2019 hotel injury settlements for different settlement ranges.

What is the average payout for a slip and fall at a hotel?
It is likely under $15,000. The average settlement is likely for under $15,000 for two reasons. The first reason is that most slip and falls do not result in serious injuries.

The second reason is that in order to win a slip and fall case, the guest must show that the hotel knew or should have known that there was a a substance on the floor before the slip and fall. This is called proving notice. If the guest cannot prove that the hotel had notice of the slippery substance, he or she is not entitled to compensation.

Alternatively, the guest may be able to show that the floor was unreasonably slippery. This will require the guest hiring an expert witness who can test the floor's slip resistance.

Here is a pie graph showing my hotel slip and fall settlements in 2019. (It only includes true slip and fall cases. It does not include cases where an exploding shower door may have also caused injury to the guest.)
Can you get a settlement for over $40K in a hotel accident case?
Yes, however you will likely need to have surgery to get a settlement over $40,000. Don't expect a hotel's insurer to offer you more than $40,000 if you haven't had surgery.  

There are a few situations where you may be able to get over $40,000 without surgery. One is if you have graphic photos of your injury. Another situation is if you have a serious fracture.

In addition to the above two situations, big medical bills help your chances of getting over $40,000.

There are other situations where you may be able to get over $40,000 without surgery. For example, if you have a brain bleed, the full value of the claim is likely worth over $40,000.

However, as a general rule, the biggest factor that increases your chances of settling for over $40,000 is having surgery.  (I am not suggesting that you have surgery to increase the value of your case.)

Surgery is a huge value driver in hotel accident claims. In most cases, surgery increases the full value of a case to a greater degree than anything else.

I settled a hotel accident case for $197,500 settlement. In that case, the hotel guest ended up having two surgeries.  Surgery greatly increased the value of her case.  Without surgery, the offer would have been much smaller.
Will a hotel offer you a settlement without a lawsuit?
Maybe.  The injured person doesn't always have to sue a hotel to get a fair settlement.  I've settled injury cases with hotels for fair value without filing a lawsuit.

However, there are times when a hotel denies liability, and offers nothing.  This typically happens if the hotel's insurer feels that the hotel did nothing wrong.

A hotel's insurance company may also deny liability if they feel that someone else caused the accident.  That "someone else" could be an installer or product manufacturer.

For example, a hotel may place blame on someone who installed something on the hotel's property that caused your injury.
If a hotel or their insurer denies liability, you may have to sue to get compensation.
Do you need to hire an expert witness to get a fair settlement?
In my $197,500 settlement, I hired an expert to test the slip resistance of a bathtub where my client slipped and fell.  His reduced fee was $500.

Without an expert witness, we may not have had a case.  Courts have dismissed many hotel accident cases where the injured person didn't have an expert witness.

If you don't have a lawyer, you will need to pay for the expert up front.

What if you have a lawyer?

The attorney will pay the expert in advance.

The lawyer is paid back for this cost after taking a fee on the settlement. This assumes that the attorney is able to settle the case.
$250K Settlement for Hotel Slip and Fall (Florida)
A guest slipped and fell in the bathtub of a resort in Lake Buena Vista, Florida. Lake Buena is close to Orlando and Kissimmee. As a result, she broke her upper arm bone (humerus).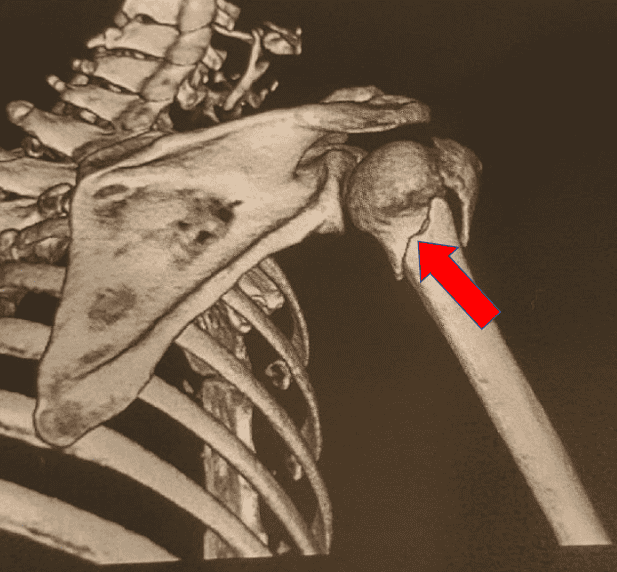 Paramedics took her to Orlando Health. There, she doctors performed surgery.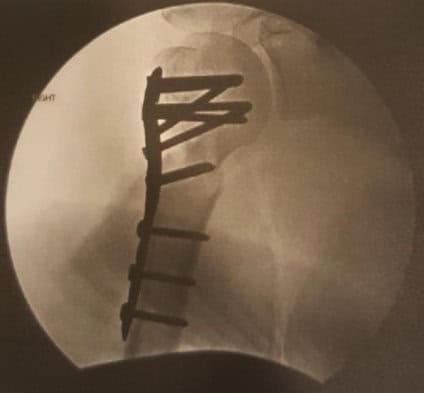 Shortly after her fall, she completed the Free consultation form on my website to see if I could represent her. Fortunately, I was able to represent her. She hired me as her personal injury attorney to make a claim against the hotel.
My position was that the hotel was liable for allowing the bathtub flooring to be to slippery. Of course, the hotel disagreed and told me that there was no issue with the flooring.
I did what we do best. I built up the case. This including searching the internet to look for other guests who had complained about the same flooring that my client slipped on.
Why does this matter?
Because the more aware that a hotel is of a hazard on its property before an accident, the better for the guest's injury case.
It took several hours to find other guest complaints about the flooring surface at the hotel. (In time, searching will become easier.)
The result?
I struck some gold. Fortunately, I found a few other guests' complaints about the slipperiness of the same (or nearby) flooring where my client slipped and fell. I sent these complaints to the hotel insurance company's adjuster. The adjuster told me that she considered the reviews when making her offer.
$250K Settlement Was for 20 Times Hotel's Insurance Company's First Offer!
Thereafter, I settled her personal injury claim for $250,000. Take a look at the settlement check:
This was about 20 times the hotel's insurance companies first offer!
The best part?
We settled without a lawsuit. This saved my client a huge amount of stress and money. Let me explain.
Some attorneys get frustrated when the hotel's insurance company doesn't make a fast and fair offer to settle. (I was guilty of this about 10 or so years ago.) In large part due to their frustration, these attorneys sue the hotel.
But here's the problem:
Once you sue, the hotel's insurance company hires an attorney to defend it. The hotel (or its insurance company) pays its attorneys by the hour. Therefore, the more work they to do on the case, the more they can bill the hotel's insurer. And many attorneys like to bill!
This is different than how the hotel guest's attorney makes money. The guest's attorney has a fee that is a percentage of the total settlement. The hotel guest's attorney wants to get paid fair settlement value as fast as possible.
Again, I didn't sue in this case. Thus, my attorney's fees was 33 and 1/3 percent of the total settlement. If I would've sued, my fees would've gone up to 40%. Let's assume that I sued and settled for $250,000. In that instance, my client would've had to pay me an extra $17,000! In this case, that's another reason why I didn't rush to sue.
Make no mistake about it. I sue.
Sometimes it's necessary to sue. I've sued for personal injury in several state courts in Florida, and in federal court in Florida. However, I usually only sue after I give the insurance company a fair chance to settle. And this may involve some waiting.
That said, I explain the claim process so thoroughly to my clients that they always follow my advice. Once you understand how long is takes to settle a hotel injury case, it reduces your anxiety.
After my attorney's fees and costs, repayment of her health insurance lien, and payment of all of outstanding medical bills, the hotel guest received over 59% of the settlement.
Most importantly, she was very happy with the settlement.
Learn inside tips from this $250,000 hotel slip and fall settlement. Since 2016.
Other Complaints About the Same Hazard (May Get You a Bigger Settlement)
Both a hotel guest and his or her attorney want to get a fair settlement. On the other hand, the hotel's insurance company wants to pay as little as possible to settle the case.
In fact, the hotel's claim adjuster is likely evaluated by their average loss payouts (ALP). Although they don't insurer hotels, GEICO has used (and likely still uses) average settlements to rank their adjusters.
But why would a hotel's insurer be any different?
This means that the insurance company keeps track of each adjuster's average settlement for hotel injury claims. All things equal, adjusters get promoted quicker if they have a lower average loss payout. At a minimum, if an adjuster's ALP is too low, they'll lose their job. And adjusters need to eat and feed their families too.
What's the solution for the hotel guest (or his or her attorney)?
Use a good offense. The hotel guest or his or her lawyer should search internet for comments from other guests who have complained of the the same hazard that caused the injury.
For example, assume that Bob is a guest at the Fontainebleau Miami Beach. I chose this hotel just because it's the biggest hotel in Miami-Dade County. Also, in 2018, the Greater Miami area and beaches got 16.5 Million overnight visitors and reported 6.8 Million "Day Trippers". With such a higher
While walking in the hotel lobby, Bob slip and falls on water.
Maybe Bob hires a hotel accident lawyer. Perhaps he doesn't. Either way, Bob argues that the hotel should have known that water was on the floor before his fall. Additionally, he also argues that the hotel's flooring was unreasonably slippery when wet.
To maximize the case value, Bob (or his attorney) should look on the internet for comments by other guests at the same hotel who complained about the slipperiness of the flooring. Use sites like Tripadvisor, Google Maps, Yelp, and others.
The more complaints that Bob can find from other guests, the better for Bob's case.
But why?
Because this means that the hotel had more notice of the hazard before Bob's accident. And Bob has a stronger argument that the hotel should've fixed the issue before Bob's accident. In other words, Bob argument is as follows:
If the hotel would've acted reasonably, he would not have been injured.
The outcome:
Jurors are more likely to find a hotel liable if they believe that the accident was preventable. And you need the hotel to be liable (negligent) in order to have a personal injury case.
$197.5K Settlement for Hotel Slip and Fall (Injury in Room)
Regina lived Texas. On August 2, 2013, a guest was staying at the Marriott Courtyard hotel in Downtown Pensacola, Florida. She turned on the water in the bathtub in her hotel bathroom. She stepped into the tub, and slipped and fell.
The guest fractured her upper arm bone (humerus), and had surgery to fix it.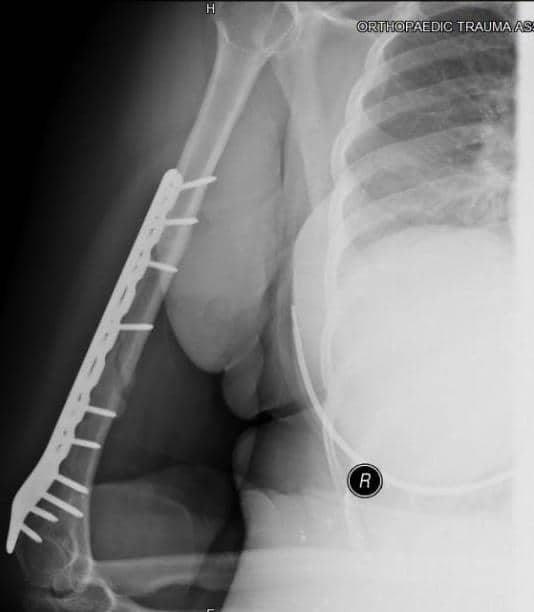 On August 14, 2013, Regina's husband filled out a form on my website to Get a Free Consultation with me. He saw that we've settled many hotel accident cases. He also saw that we have a 5 star review on Google Maps.
I immediately called Regina's husband. Next, I spoke with Regina. She hired me as her slip and fall lawyer.
We claimed that the bathtub flooring was unreasonably slippery. Our bathtub expert said the bathtub flooring wasn't slip resistant. He said the flooring was dangerous.
The surgery left her with a scar on the back of her upper arm. The photo below shows her scar.
Travelers Insurance insured the hotel. They are the same insurance company that insured the engineer who was sued in the Miami bridge collapse lawsuit.
Travelers first offer was $70,000. After negotiating this case hard, I settled her injury case with Travelers for $197,500.
On August 16, 2016, I sent Travelers Insurance Company the signed settlement release. On August 29, 2016, Travelers sent me a settlement check for $197,500 to settle the case.
Here is Travelers' settlement check:
$60K Payout after Shower Glass Breaks and Guest Injures His Knee
John was staying at a Marriott hotel in West Palm Beach, Florida. He was visiting from the Northeast and was in Florida for business. While taking a shower in his hotel bathroom, he closed the sliding door.
When he did so, the glass (on the door) exploded into many small pieces, which cut him in several areas on his hands and feet. 911 was called. Paramedics came to the hotel. However, John refused a medical transport to the hospital.
Several days after the accident, John went to his podiatrist (foot doctor). He took glass out of John's foot. John then went back for a second visit since he had a small ulcer on his foot. (He was diabetic.) At those visits, John did not complain of knee pain.
John contacted Massachusetts labor and employment attorney Mickey Long. Mickey referred John to employee benefits and pension fund lawyer Peter Herrera of Sugarman Susskind in Miami. Peter then referred the case to me. I've known Peter since the late 1990's (before I was a lawyer).
Florida Bar rules allow me to pay a referral fee when the case settles so long as a few conditions are met. First, I could pay the out of state attorney (in Massachusetts) because John lived in that same state where Mickey is licensed. Second, John was hurt in Florida so I can handle the case.
Third, we were all on my fee contract and it had the required language to comply with the Florida Bar rules. I gladly pay a referral fees when it is allowed.
John's First Complaints of Knee Pain Were About 2 Months After the Accident
A couple months after the accident, John complained to an orthopedic doctor about knee pain. Ultimately, the doctor took an MRI of his knee. John had a meniscus tear. Shortly thereafter, the doctor operated on his knee.
The Marriott denied liability. They told me to go after the shower door installer, or the glass manufacturer. In a moment (in another case), you will see that this often happens in cases where shower glass shatters at a hotel.
I fought for John. Ultimately, we settled his personal injury claim with the Marriott for $60,000. Check out the Marriott settlement check:
John gets at least $35,000 in his pocket after attorney's fees, costs and paying back his health insurance company. He said the following about my law firm:
I give you and your team 5 Stars.

Thank You so much for all you have done.

John
$31.5K Settlement for Sliced Leg From Shattered Shower Glass
A man from another country was staying at the W hotel in Fort Lauderdale, Florida. (W hotels are part of Starwood Hotels). He was taking a shower in his hotel room's bathroom.
When he opened the shower door, it shattered. It sliced his lower leg, slightly above his ankle.
The pictures of his injury were graphic. It looked like someone hit him in the leg with a small ax.
However, he healed well. The scar was hardly visible. He did not take pictures of the shattered glass.
We argued that the hotel should've used tempered glass.

Liberty Mutual Insurance Company insured the hotel.
Liberty Mutual paid $31,500 to settle. Their first offer was $14,500.
At the time, Liberty Mutual had an above average reputation for paying Florida injury claims. They have since become worse.
Currently, Liberty Mutual pays about the same as GEICO.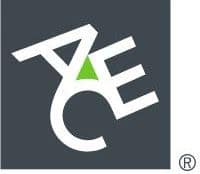 Ace American Insurance Company (now Chubb) insured the business that installed the shower door.They offered an additional $10,000. We didn't settle with Ace because their settlement release required him to hold them harmless from any claims brought by any parties.
Taking Photos Can Help Your Case
The injured person should always take pictures and/or video of:
The shattered glass
Any blood on the floor, your body and anywhere else
A full body photo of yourself
The entire accident scene
Any witnesses including, but not limited to, before and after witnesses
Any other important evidence
What should you do if the hotel starts to fix the hazard that caused your injury?
Let's assume that you get injured at a hotel. You (or a friend/family member) thinks that a hazard caused you to get hurt. A day or so after your injury, the hotel starts fixing the dangerous condition that caused you to trip and fall or otherwise get injured.
If this happens, do not just take a photo (or video) of the area being blocked off or caution tape from far away. This is a common mistake that I see guests and their friends or family make. Instead, contact a hotel accident lawyer and ask him or her to come to the hotel and video the maintenance worker repairing the hazard. If you are badly injured at a hotel in Florida, I may able to meet you at your hotel to properly document the accident scene. You'll need to first get a free consultation with me.
Additionally, you (or your friend or family member) should video the repair work while it is being done. Be sure to both zoom in on the hazard, and take a video of the hazard from a distance. This may be your last chance to see (or have evidence) of the hazard. You don't want to make your hotel personal injury case harder than it already is. Don't give the hotel's insurance company an easy victory. You don't want to be stuck with mounting medical bills and not being able to work.
Do not rely on the hotels video surveillance. Perhaps it does not exist or did not capture the area where you fell or were otherwise injured. Do not assume that there will be video surveillance.
Do not just assume that the hotel is liable because they fixed the hazard after you fell or were injured. This is another common mistake that I see hotel guests make time and time again.
In Florida, the fact that a hotel owner (or its management company) repaired the dangerous condition is often not admissible in your hotel accident claim. Florida law encourages hotel owners to fix their property in order to keep it safe. Often times, a jury may never get to hear that the hotel fixed the hazard.
$18K Settlement for Quadriceps Tear from Slip and Fall at Hotel (Miami)
A guest was staying at the Hyatt Place Hotel in Doral, Florida. She was on a business trip.
While walking in the hotel cafeteria, she slipped on water. She claimed that the the fall caused or aggravated her torn upper thigh muscle (quadriceps).
Fortunately, she called me after she fell. She quickly hired my law firm.
Zurich Insurance Company insured the hotel. At first, Zurich denied liability. They said that the hotel did nothing wrong.
I needed to get them to change their view of the case. To do so, I spoke with a witness. The witness signed an affidavit which placed blame on the hotel.
Shortly thereafter, Zurich paid $18,000 to settle under the bodily injury coverage in their liability insurance policy.
Zurich also paid us the $5,000 limit of its Medical Payments (Medpay) insurance. Again, our law firm does not take a fee on Medpay unless we sue.
Don't let a Florida attorney take a fee on Medpay if he or she doesn't sue. You're giving away free money if you do!
$15K Settlement for Slip and Fall at Residence Inn by Marriott (Hotel)
Chiquetta was staying at a Residence Inn by Marriott near Miami International Airport. While there, she slipped and fell on water on the floor of an interior part of the hotel.
She went to the emergency room and complained of back pain. Shortly thereafter, she decided to Get a Free Consultation with me to see if I could represent her. After we spoke on the phone, she hired me.
I then embarked on her case as her slip and fall attorney. Fortunately, Chiqeutta did not need surgery to her back. Surgery would have greatly increased the settlement amount.
Marriott's claim adjuster was Sehar Juddha. The Marriott's first offer was only $2,500. And this was with me as her attorney.
Can you imagine what the Marriott would have offered if she did not have an attorney?
I can. My guess is that the Marriott would have offered $1,000 or so. I do not think that the Marriott would have made a first offer of $2,500.
Basically, the Marriott claims adjuster argued that Chiquetta's back injury was minor.
I aggressively negotiated my client's case. In February 2019, I settled Chiquetta's personal injury case for $15,000 with Marriott's claims department. The final settlement was for six times the Marriott's opening offer.
$15K Settlement for Hotel Guest Whose Toe Struck the Base of the Bed
A hotel guest struck her toe on the base of a bed at a hotel in Central Florida. She fractured her toe.
The guest said the base of the bed was not visible because the bed sheets were hanging over it. We argued that this was a dangerous condition.
I worked on this case with an attorney from a different law firm.
$13K Settlement for Trip and Fall on Step at Hotel (Broken Arm)
A man (from another state) was staying at a beach resort condominium in Panama City Beach, Florida. While it was dark, he went to barbecue some food.
He claimed that he tripped on a step that he couldn't see due to poor lighting. He fractured his left humerus (shoulder). Specifically, the fracture was in the greater tuberosity.
I've circled (in red) the greater tuberosity (of the humerus) in the image below.
He did not have surgery. Tokio Marine Specialty Insurance Co. insured the resort condominium association. Philadelphia Insurance Company handles Tokio's claims.
We settled his personal injury claim for $13K with Philadelphia Insurance. Most of the settlement was for pain and suffering.
Hotel Guest Gets $5K+ for Knee Injury from Slip and Fall (Naples, Florida)
A lady from the Midwest was vacationing at the Registry Hotel in Naples, Florida. It is now the Naples Grand Beach Resort.
She slipped and fell while exiting the shower in her hotel room. After she fell, she realized that water leaked – from the inside of the shower – onto the floor outside the shower.
She did not take any photos of the water on the floor.
What injuries did she have?
She had pain in one knee, wrist, shoulder, the inner lining of her cheeks and lip, and her teeth.
She was rushed to the hospital where she was injected with Lidocaine (numbing medication). A doctor gave her stitches to close the gash to her lip.
She had an MRI of her knee.
What did it show?
The doctor said there she didn't have a meniscus tear or any injury that would require medication or surgery.
She did not have any broken bones.
Hartford Insurance insured the hotel. The adjuster was Edwin Fernandez.
He argued that the hotel didn't do anything wrong to cause her injuries. Edwin argued that she may have slipped on water that was dripping from her body.
He argued that her injuries were pre-existing.
I was the guest's attorney. She hired me after seeing my website.
What Types of Compensation Can You Get if You're Hurt at a Hotel?
If a hotel's negligence caused your injury, you may be able to get compensation for:
Past medical expenses
Replacement value of lost personal property (e.g. damage to your watch, glasses, etc.)
Funeral expenses
Reimbursement for mileage to and from medical appointments
Past Pain and suffering
Disability
Inconvenience
Punitive Damages (in rare cases)
Does a hotel have to give you the accident report form if you're hurt there?
If a hotel completed an accident report form, and you did not write anything on the form, they do not have to give it to you. The same applies to resorts and motels.
Is a Florida hotel required to give you a copy of your written statement if you were injured on its property?
In Florida, yes. This applies to hotels, resorts and motels.
Find out more about whether you're entitled to a copy of your accident statement in Florida.
Premises Liability Claims against Florida Hotels, Resorts and Motels
A Florida hotel, resort or motel owes two duties to an invitee. They are:
1) To use reasonable care in keeping and maintaining the premises in a reasonably safe condition;
and
2) To give the invitee warning of concealed dangers which are known or should be known to the landowner, and which are unknown to the invite and cannot be discovered by him through the exercise of due care.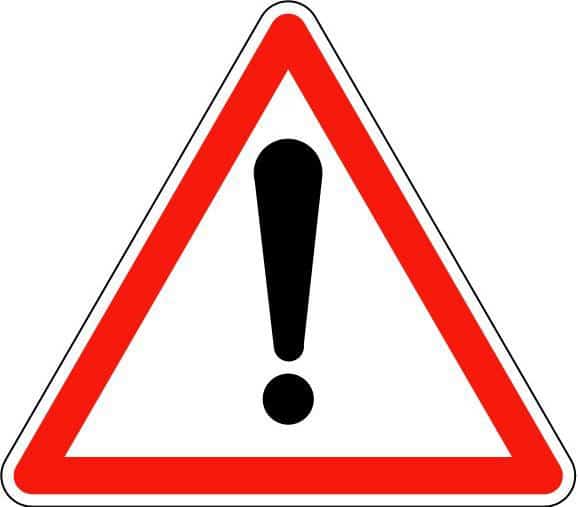 Landscaping and Walkways
Hotels have landscaping and walkways. A guest may have a case against a hotel if a walkway or bridge collapses.
A hotel guest may have a case if a falling object causes his or her injury.
Hotel, Resort and Motel Playground Accidents
A younger guest may have an injury case if he or she is injured by dangerous exterior playground equipment. This could include, but is not limited to, unsafe flooring.
Accidents at Golf Clubs at Hotels or Resorts
Some Florida hotels and resorts have a golf club. If the golf club's negligence causes a guest's injury, he or she may have a case.
A hotel guest may also have a case against another golfer for driving a golf cart carelessly and causing injury. The personal injury claim is typically paid by the negligent hotel guest's homeowners insurance or renters insurance.
Learn more about Florida golf club/course accident claims.
Broken Chairs or Booths at Florida Hotels
A hotel guest may also have a case if he or she is injured when:
a folding chair or other chair collapses.
a loose booth tips up and the guest falls.
Guest Bathroom Cases
At least 8% of accidents at hotels occur in the bathroom. A hotel has a duty to use reasonable care to make the guest bathroom's safe.
Swimming Pool Accidents/Jacuzzi Areas

Find out more about Florida swimming pool injury claims.
Are Hotel Accident Cases Similar to Cases Against Walmart or Publix Supermarket?
The cases are very similar. One of the bigger differences is that a hotel may not have a self-insured retention (SIR). This means that a hotel's insurance coverage may start from dollar one. Many Florida hotels are franchisees and do not have a SIR.
Some Florida hotel's with a SIR are known for giving more resistance when paying an injury claim. If a Florida hotel's insurance policy does not have an SIR, you can file a consumer complaint against the insurer if the adjuster is being unreasonable.
It is filed with the Florida Department of Financial Services.
Tip: Some Disney hotels such as the Swan and Dolphin Resorts are not owned by Disney.
How do you Calculate the Settlement Value of a Hotel Accident Case?
Calculating a claim value in a Florida hotel injury case is the same as other Florida accident cases. The formula is:
Claim Value = (Medical Bills + Lost Wages + Pain & Suffering) x (100%- % for factors that warrant reduction)
You should use as spreadsheet so that you can itemize the medical bills, lost wages and pain and suffering component. Therefore, you will not fail to account for any lost wages and medical bills. It is easiest to use a spreadsheet in order to make a proper demand to settle.
I recommend Microsoft Excel or Google Docs. It will also help when negotiating with the adjuster.
Adjusters are don't like to spend time on the phone waiting for you to look through your notes. You do not want to be unprepared when discussing economic damages. Otherwise, you could wait weeks or months to hear back from the adjuster. Most claims adjusters are very busy.
Estimating the settlement value is difficult and takes years of experience. In certain hotel injury cases, I still look at jury verdicts to determine case values. That is even truer in a case where the injured person suffered a fracture or had surgery.
If you understand the 86 factors that can affect a Florida hotel accident case value, you are on the right track. It will help you adjust the case value as indicated.
Using an Online Settlement Calculator to Estimate Compensation in a Florida Hotel Injury Case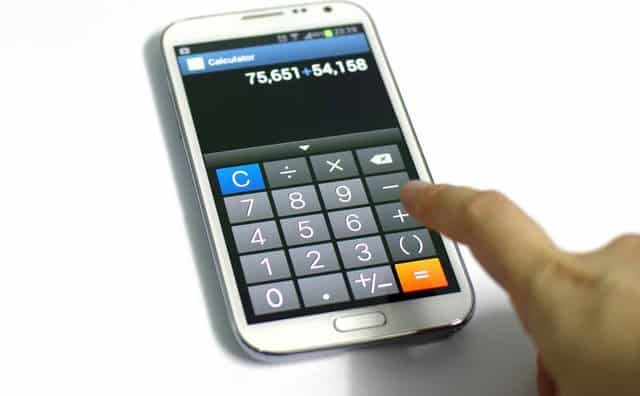 Be very careful using an online settlement calculator to estimate the payout in a Florida hotel accident claim. Most online calculators are not specific to Florida.
Each state has different laws. No two states have the exact same laws. For example, in Florida you can only recover out of pocket bills and not the total billed charges.
Other states may let you collect the total billed charges. Not accounting for this factor alone will throw any settlement estimate way off.
I created a Florida injury calculator that I use for Florida hotel accident cases. But I make significant adjustments. Verdicts for pain and suffering are constantly changing.
So I continuously adjust the ranges that the calculator uses for the pain and suffering component of the claim.
My use of my calculator is only one piece of my evaluation. I also know how to adjust the calculator estimation by over 86 factors that may affect the case value.
Without many years of claims experience, using an online settlement calculator for a hotel injury case is a huge mistake!
What is the Full settlement value of a hotel accident case?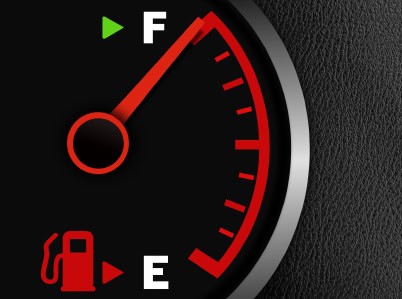 The full settlement value is the first step to calculating the possible settlement amount. The injured person needs to know the full value of the damages to know the possible settlement amount.
The full value of damages is the total of economic and non-economic damages. Economic damages are usually out of pocket medical bills and lost wages.
Non-economic damages are pain, suffering, mental anguish and inconvenience damages. I talk about both types of damages further below.
A Florida hotel accident case can have a high full value and still be worth little or nothing. This is because over 86 factors may affect a Florida hotel accident case.
Will a Hospital Reduce your bill if you're hurt at a hotel?
Possibly. The hospital is more likely to reduce your bills if you are uninsured. A hospital billing department may learn that you are making a personal injury case against a hotel.
If so, whether they reduce the bill may depend on the settlement amount. If you are made whole, they may be less likely to reduce the outstanding balance.
You may want to enter informal settlement discussions with the hospital before the Florida hotel injury case settles. Many Florida hospitals have right to get paid from an injury settlement for accident related care.
Once you settle with the hotel's insurer, you may lose leverage in negotiations with the hospital.
If you enter settlement negotiations with the Florida hospital before the injury case settles, then you can tell the hospital that you will not pursue your injury claim if the hospital does not reduce its bill. This gives you leverage.
How much is pain and suffering worth in a hotel injury case?
Your injury will determine the full value of the pain and suffering component. Once you know the injury and the other damages, you can then adjust the value by up to 86 factors. Other damages usually consist of medical bills and lost wages.
The full value of the pain and suffering component in a hotel accident case is the same as in any other Florida injury case.
Will past injury settlements help you calculate compensation in a hotel accident case?
Maybe. You can look at the settlements of past experienced Florida injury lawyers. However, most Florida injury settlements and Florida slip and fall settlements that are online are not very detailed.
They don't give enough information for you to learn the value of the pain and suffering component. They can often be misleading.
Attorneys like to post the good results. You may not find out about smaller settlements. Online settlements also do not tell you how to adjust the case value for liability and causation issues.
I try to do this on my website. These complexities are one of the many reasons to hire a Florida accident lawyers for hotel accident cases.
There have been settlements for people injured or killed by carbon monoxide in a Florida hotel parking garage. A hotel has a duty to make sure that the parking garage is designed properly.
What is Medical Payments Coverage in a Hotel's Liability Insurance Policy?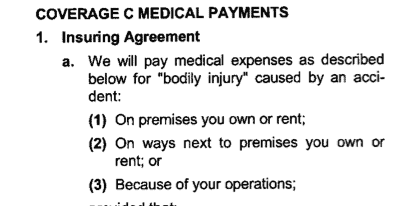 Medical payments (Medpay) coverage will pay for a hotel guest's medical expenses up to the limits of the Medpay coverage. It pays regardless of fault.
You must have been injured while lawfully on the hotel, resort or motel's property. Do not expect the Medpay coverage to pay your medical expenses if you snuck onto the hotel property.
Medpay is completely different from the hotel's liability coverage. Medpay limits are often $5,000. However, it can be higher or lower. Hotels with a SIR generally do not have Medpay coverage.
The hotel will not send you to a doctor. Do not wait for that. They will not pay in advance for your medical expenses. Get medical treatment if you need it.
Do not wait for the hotel to contact the doctor's office. They will not.
The hotel claims adjuster may send you an authorization for release of your medical information. They are not doing this so they can pay for your bills in advance.
They are doing this so they can request your medical bills and records after you get treatment. The injured guest's medical records and bills are needed to evaluate the case.
Hotel Restaurant and Store Accident Claims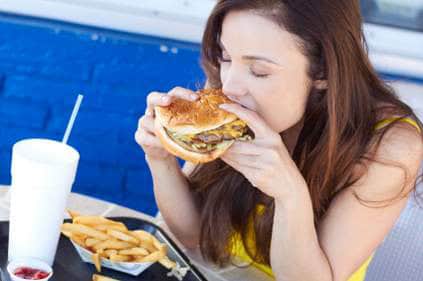 Some restaurants and stores within hotels are individually owned and operated. They may have their own liability policies.
These insurance policies may include Medpay. If you are injured within a restaurant or store in a Florida hotel, you should make a claim with them.
In your personal injury case against a Florida hotel, the hotel will get a credit for any amount paid under its Medpay coverage.
Who's the Best Attorney Who Specializes in Hotel Injury Cases in Florida?
I'm sorry to report that there isn't one hotel injury attorney who is the "best". If someone tells you that he or she is the "best" hotel injury lawyer, it's simply not true.
Here's why:
First, Florida lawyers can't ethically say that they are best. The Florida Bar ethics rules prohibit it.
Moreover, and more importantly, there are lots of fantastic hotel accident attorneys. And that's not surprising given that Florida has over 106,000 attorneys!
Also, how do we define "best"?
Is it a hotel accident attorney:
With the best average online review rating?
Who has settled the most hotel injury cases?
Who only handles personal injury cases?
The list of questions goes on and on. But I won't bore you.
That said, I will say that there are many excellent hotel accident lawyers. When looking for an excellent hotel accident lawyer, you want to look for a few traits.
First, look for an attorney who has at least 15 years experience practicing personal injury law. Yes, I fit into this category. (And I readily admit that my statement is self-serving). This is, in part, because I want you to hire me if you've been badly injured at a hotel in Florida.
Again, I only represent guests if the hotel did something wrong to cause an injury. Or if the hotel failed to do something that caused the injury.
Ok. Enough of a sales pitch.
After practicing personal injury law for 15 years, he or she has likely settled many hotel injury cases. I have an excellent understanding of how hotel claim adjusters think. And I know how they value personal injury claims.
In fact, we're currently handling several hotel injury claims. Some of these are against multi-billion dollar companies. Some of these involve clients who've broken bones and have had surgery (or multiple surgeries).
Only Hire an Attorney Who Is Willing to Sue
Get an attorney who is willing to sue a hotel (if appropriate). I'm not saying that every hotel accident claim requires a lawsuit. It doesn't.
Further, lawsuits are stressful, costly and time consuming. There is nothing fun about them. (OK. That's not completely true. It's fun to discover facts that help your injury case. But you get my point. In general, lawsuits aren't fun.)
However, sometimes a lawsuit against a hotel is necessary. In certain cases, the only settlement offer that a hotel claims adjuster understands is a looming trial date.
You'll have to sue some hotels in Federal court. You can't sue them in state court. This is true if they're a corporation that isn't registered in Florida.
If you're dealing with a hotel (or its franchisee) that is incorporated in Florida, you can sue them in state court. In that case, any lawyer licensed in Florida can sue. For example if you have to sue a Walt Disney World hotels, you can sue most in state court. (However, some Disney hotels aren't owned by Disney. Thus, you may need to sue them in federal court.)
However, you'll have to sue some hotels in federal court. Thus, you may need an attorney who is licensed in federal court.
I am licensed in two (of the three federal courts) in Florida. They are:
The Southern District of Florida (Key West, Miami, Fort Lauderdale, West Palm Beach, Fort Pierce and more)
The Middle District of Florida (Fort Myers, Jacksonville, Orlando, Ocala, Clearwater, Tampa and more)
But don't stop there.
You don't just want an attorney who is licensed in federal court. You also want an attorney who has previously sued in Federal court as well. I've sued for personal injury in federal court before.
You should look for a hotel accident lawyer with a 5.0 (or close to it) Google review rating. Check out some of our 5 star reviews. However, just because a hotel accident lawyer has a 5.0 review, it doesn't automatically mean that they he or she is great.
That said, some clients who have a horrible experience with a lawyer may voice their concerns in reviews. If you see a repetitive pattern, this is something to which you may want to pay attention.
Hire an Honest Florida Hotel Accident Lawyer
You should look for a hotel injury lawyer who is honest. This is the toughest characteristic to determine. Some of it will involve your gut feeling when speaking with the attorney.
Does he or she directly answer your questions? Or does he or she dodge the question? Does the hotel accident lawyer readily admit that he or she may not know every single law that exists?
For example, if you're from out of state and are hurt at a Florida hotel, do you have to pay back your health insurance for the medical bills that it paid?
In many instances, the law depends on the state where you live. I can't answer this question off the top of my head for all 50 states. Different states have different laws. There are too many laws to know without research. Florida law alone is complex enough.
But I'll look at my past research. And I'll do more research if necessary.
Should a tourist hire an attorney who has settled cases for out of state visitors who were hurt at a Florida hotel?
Yes. Look for a hotel accident lawyer who has settled several cases for people from other states and countries who were hurt while at a Florida hotel.
I am proud to say that I've settled Florida hotel accident cases for visitors from other states. Additionally, I've settled a hotel injury claim for an international visitor.
Some of my clients who were injured at a hotel in Florida were tourists. Others were in Florida for work (business).
Some of these people were hurt at a Florida hotel while visiting from Illinois, Texas, Virginia, Arkansas, Indiana, Canada, Indonesia and more. This means that in some of those claims, I've had to learn how the out of state health lien law applied in the Florida hotel accident claim.
In 2018, Greater Miami and the Beaches broke another record by selling a record 15.6 million hotel room nights in 2018. An overnight hotel stay means that many guests will spend more time on the hotel property. This, in turn, may lead to more accidents.
I readily admit that I don't know the answer every single personal injury law in Florida. And I say this even though I've written 700+ articles on this blog. Additionally, I have 90 popular videos on Youtube.
But one way to determine an attorney's honesty or to find out how much the attorney tells you about his or her attorney's fees and costs.
I'm proud to say that we have a very detailed explanation of our attorney's fee and costs. It's on our website. There are no hidden costs.
Are Hotel accident settlements similar to car accident settlements?
They have many similarities. In many cases, particularly larger ones, you can look at past Florida car accident settlements to learn about pain and suffering values.
The pain and suffering value for a particular injury in a hotel accident case may be the same as in a Florida car crash case.
A Florida hotel van or valet driver may cause your injury. If so, the pain and suffering value will be very similar to a Florida car wreck case.
If a Car Hits a Pedestrian on Hotel Property, Does the Pedestrian Have a Case?
Yes. The injured person should make a claim through any Personal Injury Protection (PIP) coverage to which the victim is an insured. In many cases, the injured person will need a threshold injury in order to recover non-economic damages.
Non-economic damages are pain, suffering, mental anguish and inconvenience.
A motor vehicle driver's carelessness may cause injury to a Florida resident pedestrian in a hotel parking lot. If the Florida resident is not otherwise covered under PIP, the victim can make a PIP claim through the driver's (and owner's) auto coverage. This assumes that the pedestrian is not obligated to have PIP.
Example
A hotel valet driver hits a pedestrian in a hotel parking lot in Florida. It could happen in Miami, Homestead or any other city. The pedestrian is a hotel guest.
If the pedestrian qualifies for PIP, the pedestrian will need to meet the tort threshold to recover pain and suffering damages.
Tip: The valet company is usually a different company than the hotel. They generally have a different insurance company. A claim should be made with the valet company.
Non-resident pedestrians
A motor vehicle may hit a nonresident pedestrian on a Florida hotel property. If so, the nonresident does not need a threshold injury to recover pain and suffering damages.
This assumes that the nonresident pedestrian is not covered by PIP. If the nonresident pedestrian is covered by PIP, he usually needs a threshold injury to get pain and suffering damages.
Does an injured person's marital status affect an injury claim against a hotel?
Yes. The injured person's spouse may have a claim for loss of consortium.
The claims adjuster will ask the injured person if he or she is married. If he or she is married, the adjuster will likely include the spouse on the release and settlement check.
The spouse needs to sign the release if the injured person wants to settle the case. The spouse must endorse the settlement check.
So get on good terms with your spouse immediately! The adjuster will most likely be unwilling to remove the spouse from the release or check.
Most hotels have high liability policy limits. They usually face no threat of excess financial exposure for acting in bad faith.
This may affect the time it takes to get an injury settlement.
As a general rule, hotel slip and fall cases usually take longer to settle than many other types of cases. The same is true for other types of hotel negligence cases.
Can a Florida Lawyer Pay a Referral Fee to an Out Of State (or Foreign) Attorney in a Florida hotel accident case?
A Florida attorney may be able to pay a co-counsel fee to an actively licensed out of state or foreign attorney in a Florida hotel injury case. It can be done if the client lives in the referring attorney's state. \
A Florida lawyer can also pay a fee to another Florida attorney in a Florida hotel accident case.
Referral fees are usually 25% of the total attorney's fee. It does not cost the client anything extra. If the client has trust in the referring lawyer, it is a win-win for the client and the attorneys.
Is my Hotel Injury Case worth less if I did not take an ambulance to the hospital?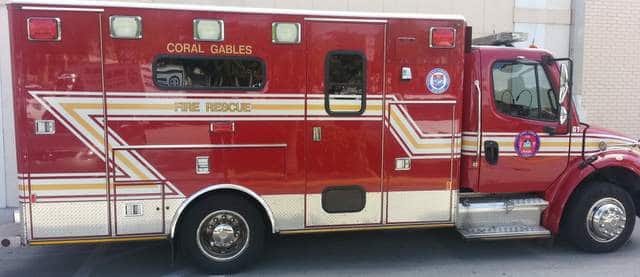 Yes, the full value of the case is lower. This is because there are no ambulance bills. A smaller case full value results in a smaller settlement.
However, the injured person may still have a great case if he or she did not take an ambulance to the hospital. The full value of the case decreases less if the victim quickly gets medical treatment.
Can a hotel insurance adjuster close a victim's injury claim without his or her consent?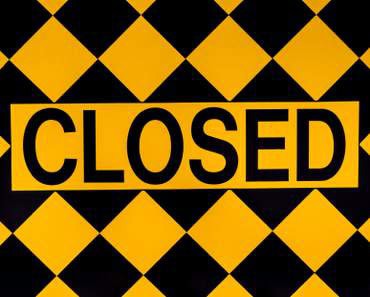 Yes. The injured person can just ask to have it re-opened. This assumes that the time limit to sue has not expired.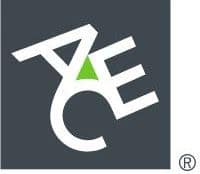 I had an adjuster from Ace Insurance Company close a claim.
My client was injured at a hotel in Fort Lauderdale, Florida. I asked the adjuster to re-open the claim. He later offered $10,000 to settle.
Do pre-existing injuries affect a Hotel accident case value?
Yes. Pre-existing injuries may decrease a Florida hotel accident case value. However, an injured person is entitled to damages from an aggravation of a pre-existing condition.
Pre-existing conditions generally affect back, neck, herniated disc, meniscus tear and shoulder tear claims more than other injuries. A tendon or ligament tears may have existed before the accident.
An adjuster will not pay settlement dollars to an injury that existed before the accident.
Do Not Agree to a Confidential Settlement in a Hotel Injury Case
A confidential settlement may have terrible tax consequences to the injured person. That means potentially owing the IRS much more money in taxes.
The good news?
Some hotels won't require the settlement to be confidential. For example, I settled a slip and fall case for $197,500 with Travelers Insurance. Travelers insured the Courtyard Marriott in Downtown Pensacola. Travelers did not require the settlement to be confidential.
Similarly, I settled a slip and fall case with the Residence Inn (Marriott). Marriott Claims handled the case. We settled for $15,000. The Marriott did not require the settlement to be confidential.
On the other hand, I settled a slip and fall case for $250,000 with Philadelphia Insurance. Philadelphia Insurance Company insured Legacy Vacation Resorts in Lake Buena Vista, Florida.
After we settled, the Philadelphia adjuster sent me the settlement release. It required the settlement to be confidential. Next, I made some reasonable changes to the release language, which also included removing the confidentiality language. I sent my edits to the adjuster.
Shortly thereafter, the adjuster sent me an email stating:
This is a standard release used for all claim settlements, and with no issues in the past with the wording. I my 4 years with the company, I have not seen Phly allow any changes. I will send this to management but cannot guarantee the changes will be considered.

Email from Philadelphia adjuster
Now:
I like this adjuster. Once the case was ready for settlement, she made quick offers and counteroffers. She was never rude.
However, I find it hard to believe that she has not seen Philadelphia Insurance Company agree to any changes to a settlement release. It is unimaginable.
Can you guess what happened next?
Her management agreed to my reasonable changes! Now, my client and I can freely talk about the accident and the settlement. Better yet, my client does not have to worry about hiding the facts of the accident from any doctors in the future. Moreover, she doesn't have to pay taxes on the personal injury settlement.
Please don't agree to confidentiality in the insurance company's settlement release.
Warning! This is not tax advice. Always speak with a CPA.
Do Gaps in treatment hurt my Hotel Accident Case?
Sometimes a person who is hurt a hotel waits to get medical treatment.
Here's a warning:
Waiting to get medical treatment may decrease the case value of a case.
Now:
Only get medical treatment if you need it. Don't go to the doctor just to try to increase the settlement value of your case.
I have settled many Florida injury cases where the victim waited to get medical treatment. Many other factors affect the case. Gaps in treatment is just one of factor.
My Experience as a Hotel Accident Lawyer

I've been representing injured accident victims for over 15 years. If you suffered a serious injury at a Florida hotel, I want to represent you.
Learn more about me and my experience.
Do Some Hotel Insurance Companies Pay Better Than OThers?
The insurance company that insures that hotel affects settlement. I have settled hotel accident cases with Hartford, Zurich Insurance, Liberty Mutual and others.
Insurance companies have different reputations. Some are known for paying better than others. For example, Zurich Insurance Company and The Hartford have a good reputation. So does Scottsdale Insurance Company and Hanover Insurance Company.
If you haven't heard of Zurich, they insure Lyft cars in Florida.
They have a reputation for paying more for hotel accident settlements than Liberty Mutual and CNA.
The good news with a hotel accident case is that you often won't be dealing with cheap auto insurance companies. I'm referring to companies like Progressive, State Farm and Allstate.
However, there are still some poor paying companies that insure hotels. For example, many attorneys feel that Philadelphia Insurance Company is cheap.
How Long Does an Injured Person Have to Sue a hotel for Personal Injury?
An injured victim has four (4) years to sue a hotel for negligence in a Florida accident.
What about the time limit if someone is killed at a hotel. It is two years from the death. A personal representative brings a wrongful death claim in Florida. The claim is for the estate and each survivor.
The estate and each survivor can recover damages. Typically, the largest part of a wrongful death settlement is for pain and suffering.
For example, take the tragic case of the boy who was attacked and killed by an alligator at a Disney hotel. Let's assume that the boy's parents settled their claim.
If they did, the largest part of the settlement would be for their pain and suffering. I estimate that Disney may have paid them about $10 million for their pain and suffering.
What third party administrators (TPAs) handle hotel injury claims?
Examples are Gallagher Bassett, Raphael and Associates and many others. third party administrator (TPA) handles the claim for an insurance company. Ultimately, the insurance company's money pays the claim. However, the TPA evaluates the claim and negotiates with the injured guest (or his or her lawyer).
As an example, Gallagher Bassett handles claims for Chubb (Federal Insurance Company) for some Homewood Suites by Hilton hotels. Likewise, Raphael and Associates handles some motel accident claims for the underwriters at Lloyds "insurance" companies.
On the other hand, the Marriott uses its own claims adjusters.
Liquor Liability Accident Claims Against Florida Hotels
Hotel staff may become lazy over time and less strict in using the proper procedures when serving alcohol.
In Florida, a hotel may be liable if it serves a customer after he is intoxicated. The hotel must know that he is a habitual drunkard.
Alternatively, Florida hotels may be liable if they serve someone under twenty-one years old if that person later causes injury or death.
The patron may drive after drinking and injure someone. If so, the hotel may be responsible for the victim's damages.
The victim's case against the hotel may be harder if the hotel trained all staff who serve liquor, and it was documented.
A hotel or restaurant may also be liable for not having procedures for keeping control over liquor service at group events. These events may include weddings, Bar or Bat Mitzvahs, Quinces, reunions and parties.
Procedures include checking the ID of all guests and giving wristbands or other ways of identifying guests who may legally drink.
Injury Claims caused by a Hotel's Courtesy Transportation
In Florida, some resorts and hotels have courtesy shuttles. Hotels may be liable if a shuttle driver has a bad driving record and he or she causes an accident.
The victim(s) would have a personal injury claim against the hotel or resort.
A hotel employee may drive a courtesy shuttle. On the other hand, the hotel may contract this driving function out to a third party. If so the vendor's liability insurance may pay the guest's damages.
The injured person may have a better case if the vendor failed to screen its drivers and conduct background checks.
Which Injuries Are Worth the Most in a Hotel Accident Case?
An injury is necessary to have an accident case. Without an injury, there is no case.
The injuries that are worth the most are where the hotel guest has surgery on:
However, it doesn't stop there.
Brain injuries can lead to huge cases. So can a spinal fusion.
The most common injuries from hotel accidents are herniated discs, shoulder injuries, wrist fractures, neck pain and knee injuries.
They also include ankle fractures, back injuries, upper leg injuries, hip fractures, upper thigh injuries (femur and quadriceps) as well.
76 factors May affect whether you have an Injury case Against a Hotel
You should know every one of these factors so that you can decide if is worthwhile to pursue a claim. A hotel guest must understanding these factors.
It's the only way to properly respond the hotel's insurance company. The hotel guest needs to be as educated as possible when making a accident claim.
Knowledge is power. Understanding the 76 factors will also help you properly value your case.
Injury Claims against a Hotel for Poor Security
Learn about personal injury or wrongful death claims against Florida hotels, resorts and motels for poor security.
Starwood Hotels in Florida
Starwood Hotels has nine distinct hotel brands in Florida:
Westin (Colonnade, Coral Gables, Fort Lauderdale Beach Resort, etc.)
Sheraton (Fort Lauderdale Airport & Cruise Port, Cypress Creek, etc.)
Sheraton Suites
St. Regis (Bal Harbour Resort, etc.)
W hotels (South Beach, Fort Lauderdale, etc.)
Aloft (In Brickell, Doral, etc.)
Tribute Portfolio Resort (Royal Palm South Beach Miami, etc.)
Element (Miami International Airport, Doral, etc.)
Four Points by Sheraton (Miami Beach, Coral Gables, etc.)
Many Starwood hotels are franchisees. Steve Truono is vice president of Global Risk Management & Insurance for Starwood Hotels & Resorts.
According to Claims Management, Starwood's goal is not to be risk free as operating a hotel always carries some degree of risk.
A company may rent out hotel rooms and have a meeting at a Starwood hotel. The company may want to do team building exercises through a third-party company that carries a high degree of risk.
Starwood may require that the third- party company have great insurance, and a contract that is written favorably for Starwood. They may check the third-party company's track record, training procedures, and experience to make sure that it is good.
Starwood wants its brands to have a good image. They do not want to alienate its guests.
Per Claims Management, Steve says that Starwood faces the following risks [which may cause injury]:
Premises liability issues [slip, trip and falls, etc.] related to its pools, spas, gyms and beachfront areas
Liquor liability [If a habitual alcoholic or minor is overserved and causes injury to someone, Starwood may be on the hook.]
Employees may make workers' compensation claims related to housekeeping, catering, and banquet facilities.
How does Starwood Hotels use predictive analytics?
Per Claims Management, Steve says that Starwood has done some predictive analytics in workers compensation claims.
Starwood tries to predict the outcome in a claim's early stages instead of waiting for it to develop. Starwood locates certain red flags or information about the claim that would, based on data and analytics, show it will trend in a certain direction.
Once Starwood hotels does that, they try to manage those claims more closely. They will be doing more like that in the future."
What are the biggest Florida hotels?
Disney owns some of the largest hotels in Florida. They are the:
Disney Port Orleans (3,056 rooms), Disney's Pop Century (2,880 rooms), and Caribbean Beach Resort (2,112 rooms)
Disney's Animal Kingdom Lodge and Villas (1,307 rooms)
Walt Disney World Dolphin (1,509 rooms)
Disney's Contemporary Resort (1,053 rooms)
Disney's Grand Floridian Beach resort (901 rooms)
Learn about personal injury claims against Disney hotels in Florida.
The largest Florida hotel other than Disney's hotels is the Orlando World Center Marriott. It has 2,000 rooms.
Other large Florida hotels are:
The Diplomat, Hollywood (1,201 rooms)
Orlando Marriott International Drive (1,076 rooms)
Boca Raton Hotel & Club (1,000 rooms)
Hyatt Orlando (924 rooms)
Some of Central Florida's largest convention hotels are:
The Peabody Orlando
Gaylord Palms Resort & Convention Center
Rosen Shingle Creek
Coral Gables Hotels
The Biltmore Hotel
The Biltmore Hotel in Miami has the country's largest pool. Our office is in Coral Gables about five minutes from the Biltmore.
Miami Beach hotels
Eden Roc
Shelborne South Beach
If you search Google and Trip advisor reviews for the Shelborne, guests have complained about a slippery shower and bathroom floor. Menin Hotels, LLC owns the Shelborne and other properties.
Brickell Hotels
Four Seasons in Brickell, Miami-Dade County, Florida
Mandarin Oriental hotel
Downtown Miami hotels
Intercontinental Hotel
Some other large Florida hotel chains are:
Hilton Worldwide
Hilton brands are: Doubletree, Embassy Suites Hotels, Hampton, Conrad, Waldorf Astoria and more.
Marriott International Accident Claims
What are some Marriott Brands?
The Ritz-Carlton, Bvlgari, JW Marriott, Edition, Autograph Collection Hotels, Renaissance Hotels, AC Hotels by Marriott, Moxy Hotels, Marriott Hotels, Delta Hotels and Resorts, Courtyard, Springhill Suites, Fairfield Inn & Suites, Protea Hotels, Residence Inn, Towneplace Suites, Marriott Executive Apartments and Gaylord Hotels.
Choice Hotels
Choice Hotels International, Inc. franchises its hotels. In Florida, its brands include:
Comfort Inn (35 Florida hotels)
Comfort Suites (31 Florida hotels)
Quality Inn (77 Florida hotels)
Sleep Inn (24 Florida hotels)
Clarion
Cambria hotels & suites
MainStay Suites
Suburban Extended Stay Hotel
Econo Lodge (35 Florida hotels)
Rodeway Inn brands
Ascend Hotel Collection
Wyndham Hotels has the following brand hotels in Florida.
Baymont Inn & Suites
Howard Johnson
Wingate by Wyndham
Hawthorn Suites
Kinghts Inn
Microtel by Wyndham
Planet Hollywood
Ramada
Ramada Worldwide
Super 8 Motels (There are 296 Super 8 motels in Florida.)
Travelodge
Wyndham Grand Collection
Wyndham Garden
Carlson Rezidor Hotel Group has several brands that operate in Florida. They are:
Park Inn® by Radisson
Country Inns & Suites By Carlson
Best Western Hotel
Florida has 93 Best Western hotels. Each Best Western® branded hotel is independently owned and operated. This means that the hotel may have insurance that starts at dollar one.
You should submit the notice of claim to the hotel. You may also want to send a notice of claim to the Best Western corporate headquarters. It is located at:
Best Western International Inc.
6201 N. 24th Parkway
Phoenix, AZ 85016
(602) 957-4200
La Quinta
La Quinta has 77 properties in Florida. They are La Quinta Inn & Suites, and La Quinta Inn.
Some La Quinta Inn & Suites are located in the following cities:
Bonita Springs Naples North
Coral Springs University Dr
Fort Walton Beach
Ft. Myers – Sanibel Gateway
Ft. Pierce
Lakeland East
Melbourne
Miami Cutler Bay
Miami Lakes
Ocala
Lake Mary and UCF
Ormond Beach/Daytona Beach
Panama City Beach Pier Park
Plantation at SW 6th St
Port Charlotte
Sebring
St. Augustine
Sunrise Sawgrass Mills
Brandon West
USF (Near Busch Gardens)
Some La Quinta Inn locations are in the following cities:
Cocoa Beach-Port Canaveral
International Speedway
Deerfield Beach I-95 at Hillsboro E
Ft. Lauderdale Tamarac East
Gainesville
Baymeadows and Jacksonville Orange Park
Orlando Universal
Pensacola
Tallahassee North
Tampa Bay Pinellas Park
West Palm Beach – City Place
Red Roof Inn has 25 Florida hotels.
Motel 6
There are thirty-four Motel 6 locations in Florida.
Hard Rock Hotels
Hard Rock has three hotels in Florida. They are located in Orlando, Tampa and Hollywood, Florida. The hotel in Hollywood is subject to Seminole tribal immunity in certain circumstances.
Guests may be giving up major rights when they step onto the Hollywood Hard Rock hotel property. It is my understanding that Zurich insures the Hard Rock for up to $1,000,000 in bodily injury damages.
On at least one past occasion, Gray Robinson had defended the Hard Rock.
Loews Hotels
Lowers Hotels and Resorts has three hotels in Florida. They are located in:
Miami Beach – Loews Miami Beach Hotel
Scott Smith is director of Safety and Security at Loews Hotel in Miami Beach, Florida.
Orlando
Its Orlando hotels are located at Universal Orlando. They are:
Universal's Cabana Bay Beach Resort
Hard Rock Hotel at Universal Orlando
Loews Portofino Bay Hotel at Universal Orlando
Loews Royal Pacific Resort at Universal Orlando
St. Pete Beach
Loews Don CeSar Hotel
Who are the largest hotel franchisees in Florida?
There are many large Florida hotel franchisees. If you were injured at a franchisee's hotel, your claim is likely against the franchisee. There is a chance that is may also be against the franchisor.
Some large Florida hotel franchisees are:
Ocean Properties, Ltd.
Ocean Properties, Ltd. has 38 Florida hotels including:
Banana Bay Resort & Marina FL
Boston's on the Beach Delray Florida
Country Inn & Suites by Carlson FL
Courtyard by Marriott Boynton Beach FL
Courtyard by Marriott Bradenton
Sarasota/Riverfront FL
Courtyard Hutchinson Island /Jensen Beach FL
Courtyard Key Largo FL and Orlando Lake Buena Vista FL
Delray Breakers on the Ocean FL
Delray Sands Resort on Highland Beach FL
Edgewater Beach Hotel Naples FL
Hampton Inn Vero Beach Hotel FL
Hilton Longboat Key FL
Holiday Inn Lido Beach FL, Port St. Lucie FL, and Vero Beach Oceanside FL
Holiday Inn Resort & Marina Key Largo FL, and Holiday Inn Express Boca Raton FL
Hotel Indigo Miami – Dadeland FL
Jupiter Beach Resort & Spa FL
Key West Bayside Inn & Suites FL
Key West Express
Lido Beach Resort FL
Marina Del Mar Resort & Marina FL
Marriott (Delray Beach, Hollywood Beach)
Marriott Key Largo Bay Beach Resort FL
Postcard Inn on the Beach FL
Residence Inn by Marriott St. Petersburg/
Treasure Island Beach FL
Residence Inn Delray Beach FL
Sandcastle Resort at Lido Beach FL
Sandpearl Resort Clearwater Beach FL
Sheraton Suites Key West FL
The Resort at Longboat Key Club FL
Weatherstation Inn Key West FL
Westin Key West Resort & Marina FL
Sunset Key Guest Cottages, Luxury Collection FL
You can send a notice of claim to:
Ocean Properties, Ltd.
1001 East Atlantic Ave.
Suite 202
Delray Beach, Florida
33483
Tel: (561) 279-9900
Fax: (561) 276 1563
South Beach Group owns many Miami Beach boutique hotels. They include:
Catalina Hotel & Beach Club
Hotel Chelsea
Hotel Croydon
Chesterfield Hotel Suites
Hollywood Beach Hotel, Suites + Hostel
Lincoln Arms Suites
Metropole South Beach
Posh South Beach Hostel
Riviera South Beach
Hotel Shelley
Sunbrite Apartments
Tradewinds Apartment + Hotel
Whitelaw Hotel
You can send a notice of injury claim to the Guest Relations Manager.
If you were hurt at a hotel in the Bahamas, can you get compensation?
Some attorneys try to bring a lawsuit in Miami for an injury that occurred in the Bahamas. I do not handle cases where someone is injured in the Bahamas.
Why not?
First, I am not licensed there. Second, trying to bring a lawsuit in Miami for an accident that happened a hotel in the Bahamas can be tough.
The solution?
Attorney Gabriel Garay is a trial lawyer that sues in Miami for accidents at hotels in the Bahamas. He files the lawsuit in federal court.
Gabriel is a great attorney. When I have a question about a lawsuit in federal court, he is one of the attorneys that I ask. As with any attorney, check their state bar website to make sure that they are a member in good standing.
Yes, I sue in federal court in Miami. In fact, I have sued for injured cruise passengers in federal court.
I have even sued the United States of America in federal court. Yes, the good old USA. They paid me $125,000 to settle. (And that is part of a $325,000 total settlement.)
That said, there are simply too many procedural rules and laws for one attorney to know everything. I know a lot. But I don't know it all. Thus, I ask attorneys questions from time to time.
Hurt from an Accident at a Hotel in Florida?
Check out some of the many Florida injury cases that we have settled, including but not limited to slip or trip and falls, supermarket or store accidents, cruise ship accidents and much more.
I want to represent you!
Our Miami law firm represents people injured anywhere in Florida in slip, trip and falls, cruise ship or boat accidents and many other types of accidents.
We want to represent you if you were injured in an accident in Florida, on a cruise ship or boat. If you live in Florida but were injured in another state we may also be able to represent you.
Call Us Now!
Call us now at (888) 594-3577 to find out for FREE if we can represent you. We answer calls 24 hours a day, 7 days a week, 365 days a year.
No Fees or Costs if We Do Not Get You Money

We speak Spanish. We invite you to learn more about us.