Disney is worth about $233 Billion dollars. However, Disney World does not automatically have to pay you if you're hurt on its property. Here, you'll see what you need to get a settlement if you get injured at Disney World. You'll also get answers to 20 frequently asked questions about Disney accident claims.
Watch my video on Disney accident claims and settlements:
Since making the above video, I've added a tremendous amount of content to this article.
Does Walt Disney World settle personal injury cases?
Yes, if a guest has a possibility of showing that Disney did something wrong that caused his (or her) injury.  This is known as negligence. Many factors affect the settlement value of a personal injury case. The ability to prove negligence is just one of them.

How do I know that Disney World settles cases?

Just search through Orange County (Florida) civil court records.  (Simply enter Disney Parks and Recreation for the name of the defendant.) You'll see that Walt Disney World has settled many injury cases.

Here is an example of a accident and lawsuit where Disney offered to settle during the lawsuit. This is not my case.

On June 8, 2013, Jessica was at Disney's Landscape of Flavors. She later claimed that she was injured on that date.

Jessica Wilson (and her husband, Mark Wilson) hired lawyers to represent them. In 2015, they sued Walt Disney Parks and Resorts, U.S., Inc. for damages resulting from Jessica being struck by a cart operated by Disney's employee on its property. They sued in Orange County, Florida.

On October 11, 2016, Walt Disney offered $100,000 to Jessica during her lawsuit. Walt Disney offered her husband $5,000. In Florida, a spouse also has a claim for loss of consortium. Disney's offer was confidential.

In fact, Walt Disney's settlement agreement and release said that if Jessica disclosed the settlement (or even the incidents that gave rise to the claim) to anyone, she'd have to repay Walt Disney the entire $100,000!

You can see the confidentiality language in the image below.

Of course, she could disclose it to her attorneys, accountants or as required by law or insurance agreement.

In general, very few property owners require the injured person to pay back the entire settlement if they disclose a confidential settlement. (I know this because I've settled cases against some of the largest companies in the world.)

But, in this case, Walt Disney required the guest to pay back the entire settlement if she settled and disclosed the settlement amount. So, if this case is reflective of how Disney treats confidentiality, they take it very seriously.

Needless to say, the guest did not accept Disney's $100,000 offer to settle.

She went to trial. According to her attorneys' court filing, she presented testimony from multiple treating physicians and experts stating she would need treatment throughout her lifetime. This included ongoing physical therapy and medication, as well as a surgical procedure. Surgery greatly increases the full value of a case.
Will Disney hire an engineer to dispute the guest's version of the accident?
In many personal injury cases, there are two sides to how the accident happened. Disney will spend big bucks to defend or limit its financial exposure. In this aspect, Disney is really no different from other corporations.

In Jessica Wilson's case, Disney hired an expert engineer (Dr. Booeshaghi). His opinion was that cart striking and/or climbing Mrs. Wilson's foot in the manner she described was not possible. He said that it did not make sense given human body mechanics physics. Since he testified at trial, Disney likely paid him thousands of dollars.
Thus, this was a difficult liability and medical causation case.

Personal injury cases are easier if Walt Disney admits that it is liable for causing the guest's injury.

Why?

Because you have one less battle to fight. And you save a lot of money because your attorney doesn't have to hire an expert engineer (in some cases). Experts often require a non-refundable retainer of $1,200 or so. And they bill by the hour at a high rate.

In addition, Walt Disney's attorney hired Dr. Chao. He offered his medical opinion of whether Mrs. Wilson had chronic regional pain syndrome (CRPS). According to Disney's attorney, CRPS is a disease having diagnostic factors that require interpretation and subjective application. This means that one doctor may believe that someone has CRPS, and another may not. This is unlike a serious bone fracture, where every doctor will agree that there is a fracture.

As a side note, CRPS cases can be worth a lot. (For example, a Carnival cruise passenger was awarded $2.9 million in a lawsuit for CRPS.) And this was likely the reason that the guest rejected the $100,000 offer and took the case to trial. However, unlike the Disney case, the Carnival passenger had a kneecap (patella) fracture with 6 surgeries.

On February 7, 2019, a jury found Walt Disney 40% at fault for negligently causing Jessica's injury. However, the jury also found Jessica 60% at fault.

The guest did not make a claim for past medical bills. This leads me to believe that her past medical bills were small. I assume that her attorney didn't want to anchor her pain and suffering award with a small past medical bill award.
Will a jury award you $50K for pain and suffering against Disney World?
Maybe. However, you will need a serious injury.

In Jessica Wilson's case against Disney, the breakdown of the verdict was $9,840 in future medical expenses, and $50,000 in past pain and suffering. The jury awarded nothing for future pain and suffering.

The total verdict was for $59,840. Since Disney was 40% at fault, Jessica gets 40% of the verdict. Thus, she normally would receive $23,290.

However, during the lawsuit, Disney offered to settle for $100,000. And the verdict was way under 75% of that amount. Thus, the injured guest may owe Disney it's attorney fees and costs. I don't know how much Disney spent in costs.

On the other hand, the guest's attorney filed an affidavit that he paid $227,841 in costs! Yes, you read that correctly. And that doesn't even include the time that the attorney spent working on the case. The attorney's time is likely as (or more) valuable than $227,000.

Thus, the injured guest likely won't see a dime. This case is an example that despite what many people think, taking Disney to trial can be tough. Not to mention expensive.

As you'll see further below, Disney paid its attorneys over $99,000 to defend the case!

The good news for people who are injured at Disney?

Most cases don't go to trial. This is one of the few personal injury cases that Disney has taken to trial. I keep a close watch on Disney accident lawsuits.

In the comments section below, please let me know if you know of any recent Disney World (in Florida) lawsuits that have gone to trial.
Did Disney settle a lawsuit where a guest slipped and fell on a boat?
Yes. On October 2017, Lynn Barrett settled her personal injury lawsuit with Walt Disney Parks and Resorts.  This isn't my case.

This lawsuit provides valuable information about how Walt Disney World handles claims. Therefore, I'm going to discuss it.

This is an alleged slip and fall case in which Barrett claimed that she slipped on water while entering the ride vehicle for the Pirates of the Caribbean® attraction on June 6, 2015.

She admitted that she (1) rode this ride many times before, (2) knew that it was a "water ride" and therefore naturally had water on and around it, and (3) specifically remembered seeing the water that supposedly caused her to fall before stepping in it.

Disney tried to get the case dismissed by arguing that condition alleged in her lawsuit – the presence of water on a water ride—is one that she admitted to being aware of generally. 

Additionally, Disney argued that Barrett admitted to specifically seeing the water (on the ride) before stepping onto it.

Thus, Disney claimed that the condition of the ride vehicle, i.e, the presence of water, was so open and obvious that as a matter of law Disney cannot be found to have constituted a dangerous condition.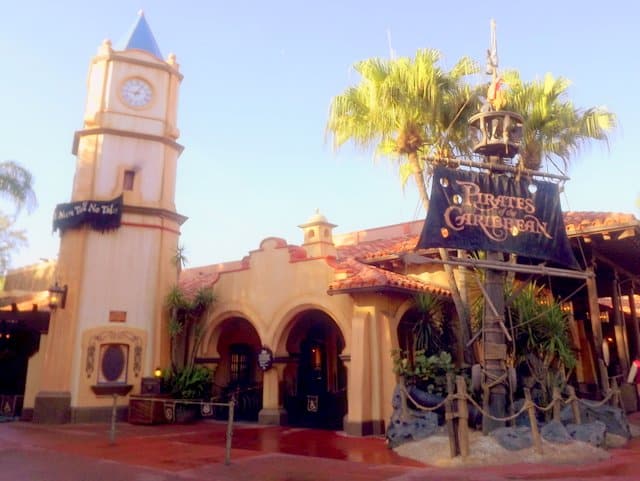 Will Disney use your emails to try to dismiss your lawsuit?
They likely will, even if the guest claims representative is very friendly.
Expect Disney to use your emails (that you send to Disney) against you.   

The injured person should report the accident to Walt Disney World.  Additionally, you (or your attorney) should ask Disney to preserve any relevant evidence.

However, what you write in an email (or letter) can have a huge affect on your case.  Let me give you a real life example.

Let's again use the Pirates of the Caribbean slip and fall lawsuit that I mentioned earlier. Within two days of that accident, the injured guest wrote to Disney. Like many injured guests, I assume that she wanted a quick response. We live in a society where people want quick results. Or perhaps the guest was trusting of Disney World.

After all, Disney is the "happiest place on earth, right?"

Not always. Here is why:

Disney actually used her email (as Exhibit A) when it asked the court to dismiss the case.  The portion of the email that Disney used stated that the guest saw the water on the ride vehicle before she encountered it.
Specifically, she wrote to Disney:

"I am writing in response to an accident at the Magic Kingdom Walt Disney World Pirates of the Caribbean ride that happened on 06/06/2015 at around approximately 11:00 p.m. My husband and I were attempting to get on the boat in the first row and when stepping into the boat I noticed the ground was soaked with water."

In a slip and fall case, if you see liquid on the floor before your fall, this usually decreases the full value of the case.  This is because a jury may place fault on you for seeing the dangerous condition and knowingly stepping on it anyway.

The full value of your case is reduced by your percentage of fault.  So, if you're 60% at fault, you are only entitled to 40% of the full value of your case.  Likewise, if you're only 10% at fault, you're entitled to 90% of the full value of your case.

Disney also showed the court a photo of the warning sign that said "You May Get Wet!" You can see that sign further below.

In her email to Disney, she claimed that she fell on her entire left side.  She twisted her ankle and bruised her left side.

I don't know if she was diagnosed with an ankle fracture.  The value of pain and suffering associated with a broken ankle is much more than a sprained ankle.

And surgery increases the full value of the case for settlement purposes.

This case was settled before the court heard Disney's motion (request) to have the case dismissed.

As with all the Walt Disney World injury settlements in the court record, the settlement amount isn't listed.
Should you report your accident to Walt Disney World?
If paramedics came to the accident, Disney should have a record of the incident.  The same is true if a Disney employee filled out an incident form.

But what if Disney is not aware of your accident?

In that instance, you should report the accident to Disney in writing after it happens. If you have a serious injury, it's best to hire an attorney. In this case, the attorney can report your incident to Disney.
What accidents may lead to a possible injury claim against Disney?

Disney's owns numerous properties. Thus, there are many incidents that may be considered negligence on Walt Disney's part if they occur.

Some examples of Disney's possible negligence are if you (or your child) is injured due to:

A Disney employee drops a bucket with cleaning solution that gets into your eye (and maybe your mouth)
Slipping on a substance on the floor and falling
Getting your finger caught (and cut badly) underneath a broken chair when you try to slide it in
A table collapsing on you
A chair that you are sitting on breaks
Tripping on a raised portion of a rug and falling
Tripping on carpet that is bunched up and you fall
Falling off a loose booth that flips up in the air and sends you to the floor
Falling of a bench that comes loose out of the ground
Tripping on a vinyl landscape edge and falling
Burning amber from a fireworks show lands in your eye or face (Guests have complained of eye and face injuries from fireworks.)
Tripping on a cord that was not secured to the ground, and falling
Tripping over a raised changed of elevation that is in an area where that is used for walking
Being hit by a flying umbrella that was not properly secured to the ground
Tripping on an electrical cord that is not secured to the ground and properly marked.

Throughout this article, I'll also give other examples of potential negligence against Disney World.
Why should you NOT give Disney a statement after a bad accident?
You should make sure that the incident is documented. If paramedics treated you on the scene, they will have a report. Disney can't then deny that you previously "reported" an injury on its property.

Why shouldn't you give a statement to Disney guest claims?

First, there's no legal requirement to do so. Second, a statement rarely (if ever) will help you.  Third, you're not going to get what you want by giving a statement.

Let me give you an example that shows that you won't get what you want by giving Disney a statement.

Let's assume that Mike slip and falls on Disney property. Maybe he fell at a hotel. Perhaps he fell at a theme park. For purposes of this example, it doesn't matter.

Mike breaks his arm. Specifically, he fractures his humerus. Paramedics arrive to the location where Mike fell. (Thus, the incident is documented. Disney can't later say that on a certain date, Mike never complained of his fall.)

Paramedics take Mike to the hospital. There, doctors put a plate and screws into his arm. Fortunately, Mike has health insurance which pays the hospital a whopping $70,000 for the surgery!

And that's not it. There'll be bills for the surgeon, anesthesiologist, radiologist and pathologist. (Hint: If you don't know what all of those doctors do, don't represent yourself. The Disney adjuster will be able to run circles around you.)

Let's assume that Mike works for a huge employer, like Walmart, Target, Publix and countless others. This means that the health plan is likely ERISA self-funded. Unfortunately, most ERISA self-funded health plans are entitled to recover every penny that it pays for medical bills.

Thus, if Mike settles with Disney, guess who is entitled to get repaid for what it paid?

You guessed it! Mike's health plan.

Perhaps Mike is like many people who are injured at Disney. He loves Disney and everything about it. He's "not the type of person to sue."

Or maybe he's "not even the type of person to make a claim."

Since Mike has has health insurance, maybe he just wants Disney to pay for his deductible, co-pays and lost wages. (Or maybe he's an uninsured person who just wants Disney to pay for his out of pocket medical bills).

Here is the problem:

Mike has a serious injury. Disney is not going to agree in writing to pay for his out of medical bills. Why should they? What if Mike is one of the rare people who'll need treatment for the next 6 years? Or longer?
Do you think Disney wants to accept this risk?

No way, Jose!

Businesses and insurance companies hate risk. On the other hand, they like certainty. They love exact amounts. They don't like to guess.
How much do attorneys charge to handle an injury case against Disney World?
A Disney injury lawyer only gets paid from the total settlement. Thus, the bigger the settlement, the more money in your pocket.

It gets better:

There are no fees or costs if you don't get a settlement.

On the other hand, some insurance companies reward adjusters who make low payouts.

Does Disney promote its adjusters faster if they make lower payouts?

I don't know. But if I was the claims director at Disney, I'd consider using this incentive.

Remember:

A statement will be used against you in your case. In the Pirates of the Caribbean case that I mentioned earlier, I gave an actual example of how an email hurt the guest's lawsuit. However, the same is true with a statement.

Every time you speak with an adjuster, they take notes. This is true whether you are dealing with Disney or any company. Those notes are a permanent part of your claim file.

In sum, 99% of the time the guest shouldn't even give an unrecorded statement. And never, ever, ever, ever give a recorded statement.
Don't Give a Statement to Disney (It's Too Soon to Settle)
Let's be naive for a moment. Let's incorrectly assume that Disney offers to pay all of Mike's medical bills before he's done with his treatment.
How can Mike settle his injury case?
In the earlier example, his health plan has a right to get $70,000 from his settlement with Disney. Therefore, the entire settlement would go to Mike's health plan. And of course Mike doesn't want this.
It gets worse:
If Mike doesn't pay the health plan, they can sue him. In Federal court!
No one wants to get sued in federal court. Believe me. Mike doesn't want to spend $50,000 hiring a lawyer to defend him.
Mike's example is just one reason why it's a poor decision speaking with the Disney adjuster. There are many more reasons.
What's the solution?
You're time is best spent hiring a qualified Disney accident lawyer for your claim. Then, spend your time working with the lawyer on maximizing the case value.
Let's assume that you are stubborn. If you make the mistake of not hiring a lawyer, then at least search the internet for complaints of the same hazard that caused your injury. Or find photos or videos of the hazard. (Youtube is a great searching tool. And why'll you there, watch some of my injury claim videos. You may learn a thing or two.)
But don't speak with the Disney guest claims representative. Again, the best bet is to hire a Disney accident attorney.
This way, you'll be able to spend your time with your significant other, your kids or friends. They'll appreciate it. And you'll be happier.
What's the biggest factor that increases the value of a Disney injury case?
Like all accident cases, the biggest factor is the severity of the injury. Take for example, the recent Disney Skyliner gondola incident. Some riders were left stranded for three hours. This was very inconvenient (and perhaps scary) to guests. But three hours isn't terrible. After all, guests have waited over 5 and half hours to go on the Avatar Flight of Passage ride!
However, the guests on the gondola did not suffer serious harm. Therefore, there damages are basically worthless. In order to have a case that is worth a lot, you need to suffer a serious injury. Without doubt, I consider a serious injury to be a broken bone that requires surgery. But that's not the only injury that is bad.
Someone may suffer a tendon or ligament tear and have surgery. Those are serious injuries. There are also countless other injuries that may warrant a big payout from Disney.
Reedy Creek Emergency Services Provides Ambulances
Reedy Creek Emergency Services provides all paramedic and fire rescue services to Disney. Their Facebook page is here.
To get your medical records and bills, send a written request with a patient authorization to:
1900 Hotel Plaza Blvd.
Lake Buena Vista, Florida 32830
Email: [email protected]
Phone: 407-939-3240
Fax: 407-939-3231
Send those bills to the Disney adjuster as soon as possible. This will help them get the authority they need to settle the case.
Get the 911 Call from the Reedy Creek Improvement District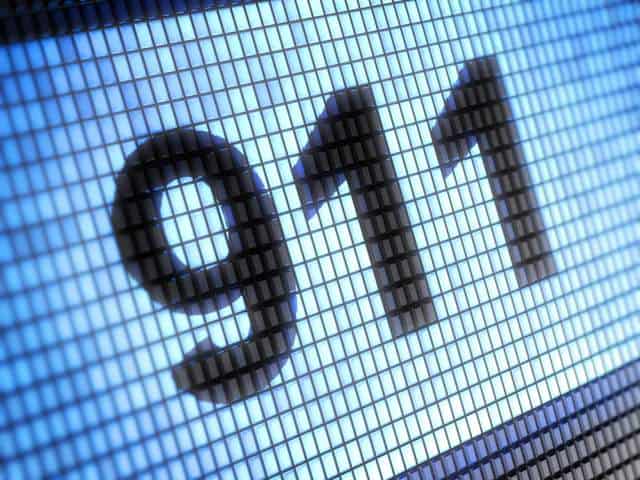 Tim O'Toole, of the Reedy Creek Improvement District, handles requests for a copy of any 911 calls or transcripts made from a Disney property. You can also get the 911 call by writing to the same e contact for ambulance records and bills.
To get a 911 Call, you should give include the date, time and location of the accident. This will help them find the record.
Quickly Send a Written Request Asking Disney to Preserve Evidence
The guest should send a written request to Disney to preserve all video surveillance of the incident scene. Sometimes the letter or email should ask for Disney to preserve much more than that.
Either way, ideally, the guest will hire a lawyer who'll do this.
Why hire a lawyer to send an email asking Disney to preserve evidence?
Because hopefully the lawyer has written hundreds of requests asking alleged wrongdoers to preserve evidence. In other words, the lawyer is good at writing this particular type of email.
The request to preserve video should encompass a time frame that is from a few hours before the incident until hours after the incident. This is especially important in slip and fall cases, where the guest must show notice.
As an example, I represented a client who was hurt on a business' property. It wasn't a Disney property.
Before the lawsuit, I sent the property owner a request for them to preserve several hours of video before the incident. Unfortunately, we couldn't reach a settlement. So I sued.
During the lawsuit, the judge said that the defendant had to give me video for the same time frame that I asked for in my preservation letter.
Fortunately, my letter asked them to preserve several hours of video before the accident. If video existed, it may have showed issues before the guest was hurt. This would've helped prove that the defendant should've known of the problem before my client's injury.
You may find a lot of helpful evidence in surveillance video that captures the hours before the actual slip and fall or other accident.
You Should Preserve Evidence
This doesn't just apply to Disney claims. It applies to all personal injury claims.
In a claim against Disney, this evidence may include:
Photos or video taken during your trip
Receipts of any purchases made at the property where the accident happened
Receipts and other items may also reveal if you purchased alcohol before your accident. Likewise, receipts may show if a witness (a spouse, friend or relative) was drinking before the incident as well. This may affect the witness' credibility. A drunk witness loses credibility.
Receipts and other documents may also help you remember your activities in the days before and after the incident at Disney which caused your injury. If you wind up suing, Disney's lawyer may ask you detailed questions about this.
A Friendly Adjuster Doesn't Mean Disney Will Pay
If you look up Disney guest claims representatives on Linkedin, you'll see that many remain employed with Disney for many years. These are employees who likely have high job satisfaction. Otherwise, they'd look for a liability claims job with another employer.
Thus, expect Disney's adjusters to be friendly. In fact, job postings for senior claims representative (guest claims) says that Disney's motto is:
We make magic.
However, keep in mind that Disney is a huge company. The director of Walt Disney World claims says that Disney uses its own adjusters. In this respect, Disney is similar to Walmart.
However, Disney's claim adjusters don't want to pay money that they don't owe. Additionally, it's an adjuster's goal to pay you as little as possible.
I can't stress this enough:
Don't mistake a Disney adjuster who is friendly for one who'll be quick to fairly pay you.
A claim is not resolved until Disney's settlement check is in your hand.
As the saying goes,
Talk is cheap. Show me the Money.
I consider myself a nice person. My view of the world is that most people are nice. I tend to give people the benefit of the doubt unless they prove me wrong.
However, until a settlement check is in your hand, be very cautious.
Remember:
In essence, Disney pays these adjusters' mortgages. Disney is putting food on the adjuster's table. You're not.
Unfortunately, to any huge company, you're just a claim file. This doesn't just go for Disney. It applies to every insurance company.
You're not going to have a relationship with the adjuster after the claim is over. You won't be starring in Disney's next movie.
For The Naive Ones (Wait if You Make the Mistake of Giving a Statement)
We live in a society where people want an instant response. Thus, there will be countless people who are going to ignore what I've said.
They'll get injured at Disney. They, rightfully so, may be emotional after an accident. Their adrenaline will be running high. These people are going to rush to give a statement to the Disney adjuster.
After all, they want to be heard. These individuals want a claim opened. And most importantly, they want to get paid.
Moreover, they think Disney has its checkbook open and its waiting to pay them. Sadly, they're wrong.
They actually have the mistaken belief that Disney is going to pay their doctors in advance of their medical treatment.
To those people, I say:
The turtle, not the hare, wins the race.
What do I mean?
If your emotions are running high, you're likely going to misspeak. Combine that will the fact that you'll likely volunteer information that hurts the value of your claim.
Also, some injuries take months or years to heal. Therefore, if an injured person wants to make the mistake of giving a statement, he or she has plenty of time to do so.
Simply put:
There's no rush.
Thus, don't give a statement to Disney. And I'll say it again. Never, ever, ever, give a recorded statement! You aren't required to.
How to Notify Disney About Your Accident at a Theme Park, Hotel or Somewhere Else
As soon as you are able to, you should send an email, fax and letter (certified mail return receipt) to Disney letting them know that you suffered injuries because of their negligence.
The letter and fax should be simple. You may want to send it to also the actual property where you were hurt. Ask them to preserve video footage of 12 hours before and 1 hour after your accident.
Walt Disney World Claims Department Contact Info
It is tough to find Disney World's contact info for personal injury claims.
If you do a Google search for "Disney World Claims", the #1 search result is a page on Disney's website.
The bad news?
When you click on that [Disney's] page, it does not tell you how to make an injury claim with Disney World. In fact, the word "claim" isn't even on their page.
What is the mailing address for claims for guest injuries that occur at Walt Disney World?
I found a link to a webpage that had Disney Claims' address online. However, that link is now dead. Thus, you should confirm that it is correct. The address that I found is:
Disney Guest Claims
PO Box 10050
Lake Buena Vista, FL 32830-0050
Here is a fax number for Disney guest injury claims. In that forum, someone said that the fax number is (407) 397- 6799. Check to make sure that it is correct.
Will Disney Immediately Pay Your Bills or Lost Wages?
To determine if Disney has Medpay insurance, send them a written request. They're required to respond in writing within 30 days.
That said, I haven't yet seen a huge company have medical payments ("Medpay") coverage. And I've sued and settled injury cases with companies that are massive.
By huge, I'm referring to companies worth $20 billion or more. I already said that Disney is worth $233 Billion.
Thus, Disney theme parks (or hotels) likely don't have Medpay coverage.
Most business that you get hurt at will likely only give you one check when settling your personal injury case. I assume that this is how Disney will handle the claim.
Will Disney Send You To A Doctor if You're Injured on Their Property?
Don't expect Disney to send you to a doctor.
Why not?
Disney doesn't legally have to arrange or pay for your medical treatment. And I'd be shocked if they do.
Bascially, don't expect Disney to pay your bills until you reach your one and only settlement with them.
Likewise, Disney won't likely give you an advance payment before the case settles. Mickey is friendly. But not that friendly.
You Don't Have to Sign a Medical Authorization
Just like any premises case, a Disney claims adjuster may send you an authorization to gather medical records, bills and other information. Adjusters do this so that they can get these documents and evaluate the case value.
Companies like Disney don't give you these medical authorizations so that they can pay in advance for your medical treatment.
Signing a Medical Authorization Doesn't Mean You'll Get Paid
Don't expect Walt Disney World to pay bills as they receive them.
The same is true in regards to lost wages. Don't expect for Disney to pay your lost wages before the personal injury case settles.
Disney Adjusters May Look at Past Orange/Osceola County Verdicts (When Making an Offer)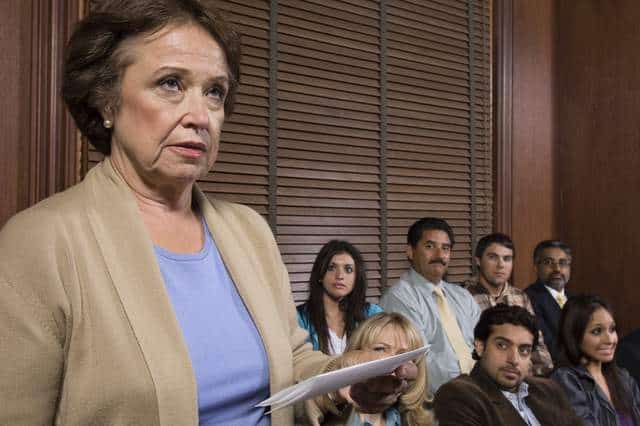 Past Osceola and Orange County jury verdicts help determine if you have a case. They may also help determine the pain and suffering component of the injury case.
The adjuster will know what the going rate is in Orange County, and anywhere in Florida, for the pain and suffering component of a particular injury.
If a Florida Disney theme park, hotel or other property's negligence caused your injury, it is important to look up past verdicts in Osceola or Orange County for the pain and suffering component of a particular injury.
Those counties are where most lawsuits, and trials, against Disney take place since they are where the accident happened.
You should first look for Florida jury verdicts in the past five years, preferably in Osceola and Orange county. If you cannot find good jury verdicts for these counties, send the adjuster verdicts from nearby counties.
Guests Must Show That Disney was Negligent
In order for Disney to pay you money to settle your personal injury claim, you must show that Disney's carelessness caused your injury. If Disney isn't negligent, the guest doesn't have a personal injury claim.
Disney does a good job of maintaining its properties. And the Walt Disney Company owns several Disney theme parks and properties. That said, Disney didn't become a $233 Billion dollar company by being sloppy.
However, all companies and people make mistakes. Thus, Disney may be negligent.
Disney World Adjusters Can Quickly Inspect the Accident Scene
According to a recent job posting on Google, Disney claims adjusters are located in Kissimmee, Florida.
Likewise, Disney World theme parks, hotels and restaurants are located in Kissimmee. Therefore, Disney claims representatives are located in the same city as the accident scene. Thus, these claims representatives can personally investigate the scene.
In fact, this same ad says that the Disney guest claims representative must occasionally respond after hours. Here is the relevant part of that ad:
As a result, Disney's accident investigations can be done quickly. Probably quicker than investigations done by defendants in other injury cases.
This is all the more reason for the injured guest to immediately start his or her investigation. Guests who are badly injured (due to Disney's negligence) should immediately call a Disney injury attorney.
Injuries at Restaurants on Disney's Property (That Disney Doesn't Own)
If the restaurant is not owned by Disney, then generally speaking Disney is not at fault for the incident if Disney didn't do anything wrong.
If you're hurt at a restaurant on Disney property than is not owned by Disney, then you should immediately notify them of the claim and request their insurance coverage.
You should ask them, in writing, for the name of their insurance company, the effective dates of the policy, the name of the insured, the coverage limits, and a copy of the policy.
Assuming you have a case, it may be easier to settle with one of the insurance company for one of these restaurants than Disney.
This is because non-Disney restaurants may have insurance coverage as opposed to having a self-insured retention (SIR) like Disney may have.
Will Disney Ban You From Its Theme Parks for Making a Claim?
I have never heard of Walt Disney banning a claimant, who makes a personal injury claim, from its theme parks.
This is good news for accident victims who are scared to make a personal injury claim.
Disney Bus Accident Claims and Settlements
If a Disney vehicle hits you or you're hurt on Disney property, Disney has the money to pay even the largest claim. This is different from car accident claims against individual drivers, who are often underinsured.
Check out this interesting article that I wrote on Disney World bus accident claims and settlements.
In that article, I talk about what you need to get paid in a claim involving a Disney bus accident. I also talk about how Personal Injury Protection (PIP) insurance and other insurance works in Disney bus accident cases. Again, the focus is on Florida bus accidents.
That article also talks about claims where people are thrown around (and hurt) on a Disney bus due to an unreasonably hard stop.
Who is Liable for Lyft's Minnie Van Accidents?
Walt Disney World's Minnie Van lets users to use their smartphone to request a ride. Disney calls it a peaceful way to get back to your room after a busy day at one of the Walt Disney World theme parks or the Disney Springs area. Walt Disney World states that the Minnie Van Service is a nice way to get around Walt Disney World Resort fast and in comfort. And they say that you can do so all while in a Disney-operated, Disney-owned vehicle.
Walt Disney World explains How It Works as follows:
Our Minnie Van service works with the Lyft app. Simply open the Lyft app from anywhere within Walt Disney World Resort to access Minnie Van service, request a ride and pay for it through the app—or call (407) 828-3500 to request an accessible vehicle. Cars are usually minutes away.

Walt Disney World website
To request a ride through the Lyft app:
Open the app and select your Walt Disney World destination
Confirm your pick-up location and tap "Select Minnie Van"; if Minnie Van service is not the default vehicle type displayed, you will need to swipe through your vehicle options until Minnie Van service is displayed
The app will display a map tracking the vehicle en route—along with an identifying vehicle number to help you spot your car
Here is what Lyft says about Minnie Van Mode at Walt Disney World:
The Minnie Van Mode is provided by Walt Disney Parks and Resorts and Resort employees at the Walt Disney World Resort in Orlando, Florida. All Minnie Van ride vehicles are provided and operated exclusively by Walt Disney Parks and Resorts. If you choose to take a ride in the Minnie Van mode you agree that the Minnie Van mode is subject to Walt Disney World Resort policies.

Lyft's website "Giving rides at Walt Disney World" as of September 24, 2019
Therefore, it seems like Walt Disney is liable for its driver's negligence.
The good news?
These vehicles should have plenty of insurance coverage. I imagine that the insurance requirements that apply to rideshare companies in Florida are in effect for the Minnie Vans. I've written several articles about Lyft's insurance requirements for its vehicles. Additionally, check out my articles about Uber accident claims.
Fortunately, you will find little information on the internet about Minnie Van accidents at Disney World. This likely means that there have not been many accidents. If you know of an accident involving one of these vans, please let me know in the comments below.
Will Disney Travel Insurance Cover Your Injuries from an Accident?
Maybe. When you booked your vacation package with Walt Disney World, you may have added vacation insurance. It is optional and costs extra. AON is the company that sells this insurance. Arch Insurance is the actual insurance company. (Fun fact: Arch also insures general contractors for negligence.)
Travel insurance covers you and your family for some unexpected events.
Travel insurance may cover your medical expenses. Medical expenses include doctor, hospital and/or prescriptions.
If you live in the United States, you can submit a claim for Walt Disney World travel insurance claim with Aon.
However, if Disney's negligence caused your serious injury, I recommend hiring an attorney for your injury case. That same attorney should be willing to help you with your travel insurance claim. I am if you hire me. However, I only represent people who are badly injured due to Disney's carelessness. Of course, if some other person or business caused your injury, I can represent you.
You need to submit the proof of claim within a certain time. You'll need your booking number to make the travel insurance claim. The booking number is also known as the reservation number or itinerary number.
The odds are that you will not qualify for the Travel Insurance's Accidental Death and Dismemberment. To qualify, it requires the loss of life, limb or sight resulting from an injury sustained while on the covered trip.
You can also report the claim via phone to the AON. They will take down the initial information about your claim. You will still need to complete and send them the required documentation list.
Disney Settles Lawsuit For Death Worker Killed by Roller Coaster of Animal Kingdom
On March 13, 2011, Russell Roscoe, a Walt Disney World mechanic, was working at Animal Kingdom amusement park. According to OSHA, he was part of an engineering test crew that was conducting "wet testing" on one of the park roller coasters.
During testing, in a location outside the safety fence, he was struck by one of the passenger carts. Roscoe was taken to Orlando Regional Medical Center, where he later died due to his injuries.
He was survived by his wife, who sued Walt Disney World for wrongful death. Typically, a worker who is injured on Disney property only has a workers' compensation claim.
However, if a worker can prove that the task he was asked to perform was "virtually certain" to cause him injury, the worker can sue for personal injury. Her attorney argued that the task was virtually certain to cause his death.
Disney argued that the task wasn't virtually certain to cause his injury. The lawsuit went on for about three and a half years.
The Orlando Sentinel reported that the decedent's wife's attorney said "The case has been resolved to the parties' satisfaction. The terms of the settlement are confidential."
In February 2016, the decedent' wife dismissed the lawsuit, which is common after a case is settled.
Has Walt Disney World Ever Lost an Injury Lawsuit?
Yes, at least two of which I'm aware.
This isn't my case. A jury awarded $668,000 to a man who suffered 1st and 2nd degree burns to his groin.
He was with his wife and child at a character breakfast at one of the Walt Disney World resort hotels, the Polynesian Resort.
A Disney waitress spilled a pot of hot coffee in the lap of this 33-year-old man. The case went to trial against Disney in Orange County.
According to the injured man's lawyer, Disney refused all fair opportunities to settle the case before trial. He claimed that Disney did recognize that the injuries were their fault.
Parents Win $2 Million for Son Who Drowned at Walt Disney World
The parents of a minor sued Walt Disney World for the wrongful death of their four-year old son, who drowned in a man-made waterway or moat at Walt Disney World. In 1987, a jury returned a verdict of $1,000,000 for the minor's father, and $1,000,000 for the mother.
The jury also determined that Disney was fifty percent negligent, and the minor's mother was fifty percent negligent. Therefore, a judgment was entered for $500,000 dollars for the mother and $1,000,000 for the father.
On appeal, Disney argued that verdict was too high.
The appeals court said that there was unrebutted evidence before the trial court that the parents suffered almost complete, full personality changes since the loss of their son and that their grief was overwhelming, genuine and crushing.
The appeals court let the verdict stand. Walt Disney World Co. v. Goode, 501 So. 2d 622, 626 (Fla. 5th DCA 1986).
Don't Hire an Out of State Lawyer (It May Require Twice the Work)
Let's assume that an injured victim hires a lawyer in his (or her) home state. The case may get to a point where a fair settlement cannot be reached. In order to sue, the injured victim will now need to hire a Florida attorney.
Before suing, the injured person should be certain that that every piece of information supporting the case was sent to Disney. This will increase the chance of settling without a lawsuit.
Can only Florida lawyers can sue Disney World?
Yes. If so, the victim will have to hire a Florida lawyer to file a lawsuit.
Most people who have already experienced a serious injury do not want to go through the stressful process of interviewing a second lawyer. Who wants to have to read another contract to see if the attorney's fees and costs are fair? Do you really want to look at another statement of client's rights, answer a new client questionnaire, and sign more medical authorizations?
No way.
Can out of state lawyers sue Disney in Florida?
There are many reasons to hire a Florida lawyer, instead of an out of state lawyer, to represent you in a claim against Disney. If you are injured in Disney in Florida, you can only file a lawsuit in Florida. Usually it must be filed in Orange County.
A lawyer who is licensed in Florida can sue Disney which may add leverage to settlement negotiations.
Any adjuster handling a personal injury claim against Disney knows that a Florida lawyer has the ability to quickly file a lawsuit.
Out of State Lawyers May Not Know Florida's Laws
Every state has different laws.
A Florida accident attorney should have a solid grasp of Florida negligence laws, comparative negligence, standards for proving causation, recovery of economic damages (e.g. medical bills, lost wages).
The attorney needs to understand non-economic damages (e.g. pain, suffering, mental anguish, etc.), and the time limits to sue for negligence (depends on the type of case).
But it doesn't stop there. Florida lawyers are much more likely to know about past jury verdicts and settlements in similar cases in the county where you'll sue Disney. This of course assumes that your case isn't settled before a lawsuit.
You need to know the amounts of past jury verdicts so that you can properly evaluate the case value.
This will allow the attorney to determine if a settlement offer is fair or whether the injured person should sue. Some other states are known for having lower average injury settlements than Florida. The opposite could be true as well.
So if you live in a state that has conservative settlement values and juries, an out of state attorney could place a lower value on the case against Disney.
Florida Attorneys May Not Want a Case Once An Out of State Attorney Has Worked On It
If you hire an out of state attorney who practices in your home state and he or she begins working on the case, a Florida attorney is less likely to want the case as it has already been worked on. Every attorney has a different style of practicing.
If a prior attorney did not send a letter, email or fax asking Disney to preserve surveillance of the incident scene, this can damage the case beyond repair.
A new attorney may not want to take on a case that is a ticking time bomb.
How Long Do You Have to Sue a Disney for Your Injury?
In Florida, you have generally have four (4) years to sue Walt Disney for negligence.
If you're making an uninsured motorist (UM) insurance claim with a Florida UM policy, you have 5 years to sue the UM insurer for benefits.
If your family member is killed to Disney's negligence, there are essentially two time limits that affect Florida wrongful death cases. The general statute of limitations (time limit) that applies to the majority of wrongful death cases says that a lawsuit for wrongful death must be filed within two years after the cause of action starts. Fla. Stat 95.11(4)(d).
Thus, in most cases, a family member will have 2 years (after the death) to sue Disney for wrongful death. Again, I'm talking about a death that occurs from Disney's negligence in Florida.
However, if the decedent dies after expiration of the 4 year time period applicable to negligence and a lawsuit has not been filed before the death, then a wrongful death lawsuit based on negligence is not allowed. Ash v. Stella, 457 So. 2d 1377 (Fla. 1984).
If the decedent dies within the 4 year deadline for negligence, the wrongful death lawsuit will be allowed so long as it is filed within the two year deadline that apply to wrongful death lawsuits. Pait v. Ford Motor Co., 515 So. 2d 1278 (Fla. 1987).
Thus, you (or your attorney) need to look at the 4 year deadline that applies to the negligence to see if the death occurred during that applicable time period. If the death happened within that time limit, then the deadline applicable to the wrongful death lawsuit against Disney must be complied with.
One Florida appeals court has held that the 5 year time period applies to filing a wrongful death lawsuit for uninsured motorist insurance benefits. Hartford Acc. & Indem. Co. v. Mason, 210 So.2d 474
The loss of a loved one is tragic. This is especially true if the death is due to wrongful death. However, you don't want to miss the wrongful death deadline and forever lose your claim against Disney. This is especially true when the settlement value of wrongful death cases is often large.
Check out:
What Happens if Someone Crashes Into You At the End of a Waterslide?
Disney has several waterslides at its waterparks. Additionally, Disney also had many waterslides at many of its hotels. For example, Disney has:
Summit Plummet at Disney's Blizzard Beach Water Park
Crush 'N' Gusher at Disney's Typhoon Lagoon Water Park
The Flying Jib slide at Stormalong Bay (Disney's Yacht & Beach Club Resorts.
Nanea Volcano Pool slide at Disney's Polynesian Resort.
The main Beach Pool at Disney's Grand Floridian has a 181-foot waterslide.
If a guest strikes (and injures) you while you're at the bottom of a waterslide, you may have a case.
This is especially true if the Disney lifeguard told another guest he or she could use the slide, but didn't give you time to get out of the way after you've slid down. Or perhaps you're struck while trying to retrieve an item that you've been given permission from the lifeguard to get.
As with any case, you should report your injury immediately. This means reporting it to the lifeguard. The guest should also get written documentation from Disney that the incident has been reported.
The value of your case will depend on how badly you're injured.
Some other waterslides at Disney hotels are located at:
Uzima Pool at Disney's Animal Kingdom Lodge – Jambo House
Copper Creek Springs at Disney's Wilderness Lodge
'Ol Man Island at Disney's Port Orleans Resort – Riverside
Fuentes del Morro Pool at Disney's Caribbean Beach Resort (2 waterslides)
The Lost City of Cibolo Pool area at Disney's Coronado Springs Resort (123-foot-long waterslide)
Lava Pool at Disney's Polynesian Resort (142-foot-long plunge down its waterslide)
Stormalong Bay at Disney's Beach and Yacht Club Resorts (230-foot-long shipwrecked waterslide)
Port Orleans French Quarter (Neptune's slide)
If a Child Is Hurt at Disney World, Is the Case Different than an Adult's Claim?
Yes, if the child has a serious injury. When I say serious injury, I'm referring to a claim that has a settlement value of over $15,000. This is because if a minor's case settles for over $15,000, the settlement will (at a minimum) need to be approved by a court. Florida Statute 744.301/744.387.
My guess is that Disney World will require the settlement to be approved in Florida. At a minimum, the court fee to approve a minor's settlement is $231.00.
The court's $231.00 fee is for cases where the minor's net settlement is under $15,000. A child's "net settlement" is the remaining amount after attorneys fees, costs and guardian attorney fees (if any).
If you hire a Florida personal injury lawyer, he or she can likely give you the name of a guardianship lawyer. This guardianship lawyer should be able to get court approval (if a lawsuit against Disney hasn't been filed).
The good news for the injured minor's parent?
The guardianship lawyer won't require any upfront payment. He or she will paid from the child's settlement after the injury lawyer is paid. If the injured minor's parent wants to hire the guardianship lawyer, the parent will have to sign an agreement with the guardianship lawyer.
What injuries to a child will most likely require court approval of the settlement?
Look at past Florida jury verdicts in general, some injuries to a child consistently have a full value of pain and suffering of over $15,000.
Some of these are injuries are if a child has a:
Depressed or open skull fracture.
a Facial scar, or permanent and significant scar somewhere else
Also, the full settlement value of pain and suffering is way above $15,000 if a child has surgery to fix a:
There are many more injuries that usually are worth over $50,000. Learn more about getting court approval for a child's injury settlement.
In addition, sometimes child injury settlements will have to be kept in a guardianship bank account. This happens if the child's net settlement (after attorney's fees, costs, bills, etc.) above $15,000. Alternatively, the money may be kept in a structured settlement (annuity).
What Happens if a Structured Settlement is Needed, and the Child Lives in A Different Country?
A foreign tourist's child may get seriously injured at Disney World. (Some foreign tourists refer to themselves as non-US citizens.) Again, if the net settlement (after attorney's fees, costs, bills, etc.) from a Disney injury case to the minor child is above $15,000, then a structured settlement needs to get set up.
The good news?
A structured settlement can still get setup for a foreign tourist's child. (Some foreign tourists refer to themselves as non-US citizens.) However, the structured settlement payments have to flow to a bank that is located in the United States (US) with a branch in the country of the tourist's residence.
This is so the injured child can starting getting the payments when he or she becomes 18 years old. The United States (US) life companies (who issue annuities) will not mail a check to a foreign country. One example of a bank that is located in the US and has a branch in another country is Barclays. Of course, there are many others.
The injured child's parent has the choice of using their own structured settlement broker to arrange terms that are favorable to the injured child. That broker will work with Disney's structured settlement broker to reach a deal.
A Disney World injury attorney can recommend a structured settlement broker that has the child's best interest in mind. This is another advantage of hiring a Disney accident lawyer, instead of taking on Disney by yourself.
Does a Cheerleader Struck in the Head by a Flying Umbrella at Disney Have a Case?
The following information is according to WFAA news:
In May 2019, Gabrielle Langston went to cheerleading competition at Walt Disney World in Florida. Langston said that as she was getting off a bus with her teammates. At that time, a strong storm picked up a large wooden shade umbrella. There, she suffered a head injury that her family says was caused by a flying umbrella that struck her. Her mother said that the umbrella was not properly secured with pins or weights.
Now here's my take on it. Does she have a case against Walt Disney World?
It will depend on whether, before the incident, either of her parents signed a pre-injury release in order to be part of the cheerleading competition. Most people sign releases thinking that an injury won't happen to them. However, accidents happen.
If her parent signed a release, it may have released Disney from any liability. Yes, even for an injury at the ESPN Wide World of Sports Complex that occurs when you get off a bus. Even if it happens before a competition. In general, releases can be harsh to the injured party.
Ultimately, it will depend on how broad the language is in any pre-incident release. And with Disney being worth about $233 Billion, I assume that any release has very broad language that protects it.
If her parents did not sign a release, then I think that her case has value. The same is true if the release didn't cover accidents before the time of the competition. The settlement value will ultimately depend on the extent of her head injury. The worse the head injury, the bigger the full value of her case.
I've written about whether a parent can bind a child by signing a pre-injury release in Florida.
Walt Disney World Swan & Dolphin Resorts
Tishman Swan Limited Partnership owns the Disney Hotels known as the Swan and Dolphin Hotels. Disney does not own these hotels.
Tishman is a franchisee of Starwood Hotels. The Walt Disney Swan or Dolphin hotel's negligence may cause your injury in an area controlled by the hotel. If so, submit a notice of claim to the hotel and:
Tishman Swan Limited Partnership
1200 Epcot Resorts Blvd.
Lake Buena Vista, Fl 32830; and
Tishman Swan Limited Partnership
100 Park Avenue
New York, NY 10017
Restaurant Accidents at the Dolphin or Swan Hotel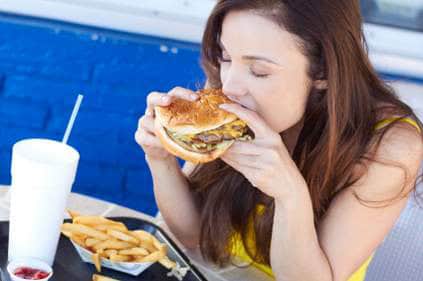 If a restaurant, lounge or bar's negligence caused your injury, notify the restaurant of the accident. Find out more about Florida restaurant injury claims.
The restaurants are not owned by Disney or Tishman. You also should send them a written notice of claim to the actual restaurant and the parent company. The following restaurants, lounges and bars are within the Walt Disney World Swan:
Il Mulino New York Trattoria
Il Mulino Lounge
Kimonos
Kimonos Lounge
Splash Terrace
Splash Grill
Garden Grove
Java Bar
Walt Disney World Dolphin has the following restaurants, lounges and bars:
Todd English's Bluezoo
Bluezoo Bar
Shula's Steak house
Shula's Lounge
Fresh Mediterranean Market
Garden Grove
The Fountain
Cabana Bar and Beach Club
Picabu
Lobby Lounge
Other hotels not owned by Disney
Four Seasons Resort – Orlando at the Walt Disney World Resort
In Downtown Disney, Disney doesn't own the B Resort and Spa (Lake Buena Vista).
Do Foreigners Have a Case if Disney World Caused an Injury?
Yes! Foreigners have similar rights as US residents. But there are differences.
Canadians Injured at Disney
If you're injured at Disney while you are visiting from Canada, you should give your Canadian health care plan information to the hospital. Hospitals in the Disney area charge much more than Canadian hospitals.
If you are from Ontario, Canada, OHIP is Ontario's health care plan. It provides its biggest benefit if you are hospitalized from an accident. OHIP will pay up to:
$400 (Canadian) per day for services provided in:

an operating room
a coronary care unit
an intensive care unit
a neonatal or pediatric special care unit

$200 (Canadian) per day for lower levels of care
These benefits are very small compared to the size of Florida hospital bills if you are hospitalized. For example, Orlando Regional Medical Center (Orlando Health) charge over $117,000 for a patient who was diagnosed with a broken shoulder and was admitted for 2 days which included her shoulder surgery!
Therefore, OHIP recommends that you buy private health insurance before leaving Ontario to cover any uninsured services you may need.
Articles About the Boy Who Was Killed By an Alligator at Disney
This is a very sad and tough subject to talk about. With that being said, see How Much Compensation a Parent Is Entitled to for the Death of a Child in Florida.
How Long Will It Take to Settle an Injury Case With Disney World?
Let's assume that the injured person wants to try to get fair value for his or her case. If so, he (or she) can't settle until the medical treatment is done.
The injured person needs to know what future medical treatment will be needed. The injured person won't know this until a doctor has released him or her from the treatment.
However, since Disney is such a big company, it is likely self-insured for a certain amount. This puts less pressure on Disney to quickly settle.
Insurance companies face bad faith exposure for failure to settle. Self-insured companies don't have this pressure.
Therefore, all things equal, the injured person's case may take longer to settle with Disney than if he or she were injured at a small business.
Why?
Most small business have insurance. If an insurance company acts in bad faith, the injured person can file a consumer complaint. Sometimes making a complaint with Department of insurance can get a case settled faster.
However, with a self-insured business, the injured person can't complain to the department of insurance.
Do You Have a Case if You Are Injured Due to a Crime (By a Third Party) at Disney?
Maybe, if can prove that the crime was forseeable to Disney. If one of the following crime occurs on Disney property, you may have a personal injury case against Walt Disney World.
The crimes are being:
Raped
Badly Beaten from an Assault
Shot
Stabbed
Likewise, if a family member is murdered at Walt Disney World, the family members may a claim. They would have a wrongful death case.
Disney Likely Paid Over $50K to Settle Claim of Minor Who Was Allegedly Attacked at Epcot
This is not my case. On March 7, 2018, Melissa Weber, as parent of her minor child Ashlyn, sued Walt Disney Park and Resorts, U.S. Inc. ("Walt Disney"). The lawsuit was filed by her Florida attorney.
The lawsuit alleged that Ashlyn suffered severe injuries after being physically attacked and beaten by intoxicated minor, Essence Hutto. Ashlyn claimed that the attack happened while she was a patron at Epcot (a Walt Disney property).
Her lawsuit alleged that Disney failed to keep its property safe, and that this caused the child's injuries. Walt Disney denied negligence.
On October 9, 2019, Walt Disney filed a notice that it had set up a psychological and neuropsychological exam with a clinical psychologist/neuropsychologist. Disney was allowed to have a doctor take this exam only because the child's lawsuit sought compensation for mental anguish and emotional distress. (If you don't make a claim for mental anguish or emotional distress, Disney can't require you to undergo psychological testing.)
On January 3, 2019, Weber's attorney filed a petition for appointment of guardian ad litem. He did this because the proposed settlement for the child exceeded $50,000. The attorney asked the court to appoint an attorney to confirm that the proposed settlement was in the best interests of the child.
Specifically, the petition said:
Rule 5.636(d), Florida Probate Rules of Procedure, further requires that a Guardian Ad Litem be appointed by the Court to review any proposed settlement that exceeds $50,000.00 and affects the interests of the minor, and is applicable in the instant case.
On February 28, 2019, the child's attorney filed a petition for approval of disbursement of settlement of personal injury claim. The petition said that:
a settlement had been tentatively reached with Disney. A portion of the settlement from Walt Disney shall be used to purchase a service dog for the child to help her cope with injuries she sustaine d from this incident.

The remainder of the net settlement from Walt Disney shall be paid through an annuity.
On May 15, 2019, the court entered a confidential order approving the settlement.
Disney Offered $250K to Settle Guest's Alleged Injury
On May 20, 2001, Stuart McClain visited Epcot. On May 6, 2004, he (through his personal injury attorney) sued Walt Disney World. He alleged he was injured when he stepped from an exhibit where a temporary wheelchair ramp was located. He claimed that Disney's negligence caused his injuries. Walt Disney World responded to this lawsuit by denying allegations. Disney used an outside law firm to defend itself.
Disney contended that McClain was himself negligent. About 1 year after the lawsuit began, Disney made a settlement offer to the plaintiff. (I don't know if they previously made other settlement offers.) Court records don't say the amount of the offer.
Later, about 3 years into the lawsuit, Walt Disney (through its lawyer) offered $250,000 to settle his lawsuit. Additionally, Disney's offer said that Plaintiff and his attorneys shall agree to keep its Settlement Agreement confidential.
Here is part of the document that Disney's attorney sent to the plaintiff's attorney with the offer.
The guest (through his attorney) did not accept the settlement offer. In April 2008, the case went to trial. At trial, the jury found that there was not negligence on the part of Walt Disney World that was a legal cause of injuries to the guest. Basically, Disney won.
Moreover, the court issued an ordered that the guest shall pay Disney's attorneys' fees and costs. Disney World's attorneys' fees were over $99,000. In addition, Disney spent over $32,800 on costs that it could recover from the Plaintiff.
Disney's senior attorney (a partner) charged Disney between $150 and $170 per hour. Here is the court document stating this:
Keep in mind that this hourly fee was back in 2007. If you adjust the fee for inflation, it would be $210.00 in today's dollars. Thus, maybe Disney World is paying its attorneys (who are partners at the law firm) $210 per hour now. We'll have to wait to Disney wins another case to find out.
Does Disney World Use Outside Attorneys to Defend It from Injury Lawsuits?
As you've seen, Walt Disney World uses outside attorneys to defend lawsuits. The attorneys are not Disney employees.
In Lynn Barrett's case, Disney used attorneys Frank Hosley and Paul Shafranski of the law firm of Bowman and Brooke LLP. They have an office in Lake Mary, Florida.
The guest used a personal injury lawyer. Trying to sue Disney in a personal injury case without a lawyer is a very poor decision.
If a lawyer sues Walt Disney World for a guest's injury, Disney will likely hire a defense attorney. I assume that Disney pays its attorneys on an hourly fee. My guess is that it pays its senior defense attorneys around $210 per hour. Earlier, you saw that Disney paid one of its senior attorney $170 per hour. That was back in 2007.
If someone was making a claim against you, would you make a fair offer if you knew that he or she could not sue you?
I am ready, willing and able to represent you if Disney World's carelessness caused your injury in Florida. However, I am not the right attorney if you were injured in Disneyland in California.
This is because I am not licensed in California. Thus, I cannot sue there.
Should I Sue Disney World Without an Attorney?
No! But don't take it from me. Here is what a federal judge recently said about suing without an attorney. Pro se means filing a lawsuit without an attorney. This quote wasn't from a lawsuit against Disney. However, in nonetheless applies to Disney injury lawsuits.
Proceeding as a pro se litigant is a sometimes-risky, danger-lurking scenario, riddled with hazardous hurdles and substantial legal perils. This order illustrates the consequences which a plaintiff can suffer when she decides to represent herself in a complicated…case against a major cruise line without an attorney.

Martins v. Royal Caribbean Cruises, Ltd., Dist. Court, SD Florida 2019
Bottom Line:
Hire a personal injury lawyer in a claim against Disney. Trying to "save a few bucks" on legal fees will cost you much more than think you're saving.
Do You Have a Case if You're Hurt Due to Crime Committed by a Disney Employee?
If a Disney employee commits a crime and injures you, you don't have to prove that the crime was forseeable. Crimes include rape, assault, murder and shootings.
Similarly, if a family member is killed at Walt Disney World by a Disney employee, the family members may have a wrongful death case against Disney.
Do You Have to Repay Medicaid if You Settle a Personal Injury Case with Disney World?
The amount that you'll have to repay Medicaid depends on which state gives you Medicaid.
For example, Florida uses a formula that calculates how much Florida Medicaid beneficiaries have to repay Medicaid from a settlement.
The good news?
Florida Medicaid beneficiaries do not have to repay Supplemental Security Benefits (SSI). However, some other states aren't so generous.
People from Massachusetts must repay medical assistance benefits that MassHealth paid. Massachusetts General Laws Chapter 118, Section 22(b).
Additionally, the claimant must repay the costs attributable to services provided to the claimant that were paid by the Health Safety Net Trust Fund established in section 66. Massachusetts General Laws Chapter 118, Section 22(e).
Moreover, if the claimant was not receiving financial assistance benefits before the accident, then the claimant must repay the total of all financial assistance benefits provided by the department on and after the date of the accident to or on behalf of the claimant. Massachusetts General Laws Chapter 118, Section 22(f).
Injuries at a Restaurant in the Magic Kingdom
There are many restaurants on the various Disney Properties in Florida. It is my understanding that the restaurants in the Magic Kingdom in Orlando are owned by Disney. An injury claim would need to be submitted to Disney.
Some Magic Kingdom restaurants are:
Aloha Isle
Auntie Gravity's Galactic Goodies
Be Our Guest Restaurant
Casey's Corner
Cheshire Café
Cinderella's Royal Table
Columbia Harbour House
Cool Ship
Cosmic Ray's Starlight Café
The Crystal Palace
The Diamond Horseshoe
The Friar's Nook
Gaston's Tavern
Golden Oak Outpost
Liberty Tree Tavern
The Lunching Pad
Main Street Bakery
Pecos Bill Tall Tale Inn and Cafe
Pinocchio Village Haus
Plaza Ice Cream Parlor
The Plaza Restaurant
Prince Eric's Village Market
Sleepy Hollow
Storybook Treats
Sunshine Tree Terrace
Tomorrowland Terrace Fireworks Dessert Party
Tomorrowland Terrace Restaurant
Tony's Town Square Restaurant
Tortuga Tavern
Westward Ho
Wishes Fireworks Dessert Party
Walt Disney World Also Owns:
Disney's Fantasia Gardens Miniature Golf Course
ESPN Wide World of Sports Complex
Disney's Winter Summerland Miniature Golf Course
DisneyQuest® Indoor Interactive Theme Park
Downtown Disney® area
Downtown Disney® West Side
The Spa at Disney's Saratoga Springs Resort & Spa
Downtown Disney® Marketplace
Walt Disney World® Guided Fishing Excursions
The most common accident at most hotels or businesses are slip, trip and falls.
If you have either of these types of incidents at one of the above properties, then you should immediately report it to the property and to the Disney corporate address which I list further below.
You should also request that Disney preserve the surveillance footage for the entire day of the incident.
Wide World of Sports Complex Accidents
Learn why a Florida appeals court didn't let Disney of the hook even though a guest signed a Wide World of Sports Complex post-claim release after he was injured.
Injured at Other Florida Disney Properties
Apart from its theme parks, hotels and cruise ships, Florida Disney owns the following properties:
Disney's Lake Buena Vista Golf Course
Disney's Magnolia Golf Course
Oak Trail Golf Course
Osprey Ridge Golf Course
Palm Golf Course
Learn more about Florida golf club injury claims.
Other Entertainment in Disney includes AMC® Disney Springs® 24, and Behind the Seeds at Epcot West Side.
Has Anyone Ever Died On a Disney Ride?
Sadly, Yes. On September 5, 2003, fatal injuries were sustained by a deceased on Big Thunder Mountain Railroad attraction at Disneyland.
California's Department of Industrial Relations issued an Accident and Investigation Report. The report said that the fatal injuries sustained by the deceased occurred when car # 1 collided with the underside of the locomotive of train #2.
Additionally, the Department said that the accident was caused by a mechanical failure, which occurred as the result of omission during maintenance of two actions.
What Theme Parks Does Walt Disney Own?
The following theme parks are owned by Disney:
Magic Kingdom
Disney's Hollywood Studios® Theme Park
Disney's Animal Kingdom
Water Parks
Disney's Typhoon Lagoon
Disney's Blizzard Beach
Guest Settles Lawsuit for Slip and Fall at Saratoga Springs Resort
This is not my case. On June 13, 2018, Barbara Russ allegedly slipped on a substance in the lobby of Disney's Saratoga Springs Resort. Russ claimed that the substance was on the floor for a long time before her fall.
As a result of her fall, she claimed that she was injured. In addition, she had surgery. I don't know what her injury was.
On July 31, 2018, Russ' attorney sued Disney Vacation Club Management, LLC in Orange County, Florida. Disney denied that anyone else had fallen on a substance in the lobby in the 3 years before this incident.
On June 7, 2019, Russ and Disney filed a document with the court stating the parties reached a settlement.
What hotels Does Walt Disney Own in Florida?
Disney's Pop Century Resort
Disney's Caribbean Beach Resort
Disney's Animal Kingdom Lodge
Disney's Saratoga Springs Resort & Spa
Disney's Port Orleans Resort
Disney's All-Star Music Resort
Disney's All-Star Movies Resort
Disney's All-Star Sports Resort
Disney's Coronado Springs Resort
Disney's Art of Animation Resort
Disney's Polynesian Resort
Disney's Grand Floridian Resort & Spa
Disney's Wilderness Lodge
Disney's Beach Club Resort
Disney's Contemporary Resort
Disney's Yacht Club Resort
Disney's BoardWalk Inn
Disney's Old Key West Resort
Bay Lake Tower at Disney's Contemporary Resort
The Villas at Disney's Grand Floridian Resort & Spa
Disney's Animal Kingdom Villas – Kidani Village or Jambo House
The Cabins or Campsites
Disney's Fort Wilderness Resort
Disney's Board Walk Villas
Disney's Beach Club Villas
The Villas at Disney's Wilderness Lodge
Mandara Spa at Walt Disney World Dolphin Hotel
Walt Disney World Good Neighbor® Hotel
Other Walt Disney World Properties
Disney Springs® area
Disney Springs® Landing
Disney Springs® Marketplace
Disney Springs® West Side
Disney Springs® Town Center
Disney Properties
Some restaurants on Disney properties, include:
Bongos Cuban Cafe®
EARL OF SANDWICH® Restaurant
Ghiradelli® Ice Cream and Chocolate Shop
House of Blues® Restaurant
Kouzzina by Cat Cora®
McDonald's®
Planet Hollywood® Restaurant
Raglan Road™ Irish Pub and Restaurant
Rainforest Cafe™ A Wild Place to Shop and Eat
T-REX Cafe™
Wetzel's™ Pretzels
Wolfgang Puck™ Caf3
Wolfgang Puck™ Express
Yak & Yeti™ Local Foods Cafe
Yak & Yeti™ Restaurant
Is Disney World Required to Report Amusement Ride Accidents to the State of Florida?
Yes. Each quarter, Disney World is required to send the Florida Department of Agriculture and Consumer Services, Bureau of Fair Rides Inspection a summary of incidents for any accident for which a guest is taken to a hospital.
This report is called the exempt facilities report, and it is located on the Media Downloads page on the Florida Department of Agriculture and Consumer Services website. Each report covers a quarter (3 months) in a year.
This report may help show that Disney World knew or should have known of any dangerous conditions before your accident.
Past Accidents Reported by Florida Disney to the Department of Agriculture
Below are accidents taken from occurrence reports that Disney sent to the Florida Department of Agriculture. These reports are not a determination that either the guest or the owner/operator is responsible for the occurrence.
I have not included accidents or incidents that did not involve a ride.
Apart from being on rides, each year millions of people go to Disney's properties such as hotels, restaurants and more. So there may be many more accidents that are not public record.
Disney's Typhoon Lagoon
Date: 10/10/13
Ride: Castaway Creek
Age/Gender: 68/M
Claimed Injury/Apparent Injury: Fractured toe on outer wall
Date: 7/24/13
Ride: Humunga Kowabunga
Age/Gender: 43/F
Claimed Injury/Apparent Injury: Laceration
Hand, Wrist and Finger Injuries
Date: 9/1/15
Ride: Jungle Cruise
Age/Gender: 4/M
Claimed Injury/Apparent Injury: Fractured finger
Date: 7/10/14
Ride: Pirates of the Caribbean
Age/Gender: 57/M
Claimed Injury/Apparent Injury: Lacerated tips of two fingers.
Date: 4/13/14
Ride: Pirates of the Caribbean
Age/Gender: 12/M
Claimed Injury/Apparent Injury: Lacerated 4 fingers.
Neck Injuries at Disney's Theme Parks
If a doctor relates your neck injury to the accident, it can increase the full value of the case.
Park: Disney's Blizzard Beach Water Park
Date:3/11/09
Ride:Toboggan Racer
Age of Guest/Gender: 67/M
Claimed Injury/Apparent Injury: Cervical injury after collision near end of slide
Lower Leg (Tibia and/or Fibula) Fractures
Learn about lower leg (tibia and/or fibula) injuries from falls at Disney World and Typhoon Lagoon.
Ankle Injuries that Happened at Disney
Date: 1/10/15
Ride: Tomorrowland Indy Speedway, 64 yom*, guest injured ankle attempting to step out of the vehicle.
yom means year old male.
Date: 5/15/15
Ride: Mayday Falls, 41 yof*, fractured ankle
*yof means year old female
Date: 7/16/11
Ride: Mayday Falls
Age of Guest/Gender: 42/F
Claimed Injury/Apparent Injury: Injured ankle.
Leg Injuries and fractures that Happened At Disney
Check out verdicts for leg injuries and fractures from falls at Magic Kingdom Park in Orlando, Florida.
Arm Fractures
Date: 7/29/06
Ride: Humunga Kowabunga
Age of Guest/Gender: 14/M
Claimed Injury/Apparent Injury: Fractured arm.
Back Injuries
Date: 5/20/15
Ride: Pirates of the Caribbean, 47 yom, guest with pre-existing condition felt back pain when exiting the ride
Learn more about back injuries at Disney-Hollywood Studios.
Upper Leg (Thigh)
Date: 9/12/15
Cyberspace Mountain, 7 yof, thigh pain
Hip Fractures
Date: 9/12/15
Ride: Humunga Kowabunga, 10 yom, fractured hip
Learn about hip fractures from falls at Disney World.
Head Injuries
Learn about falls at Disney-Hollywood Studios in Orlando.
Fractured Ribs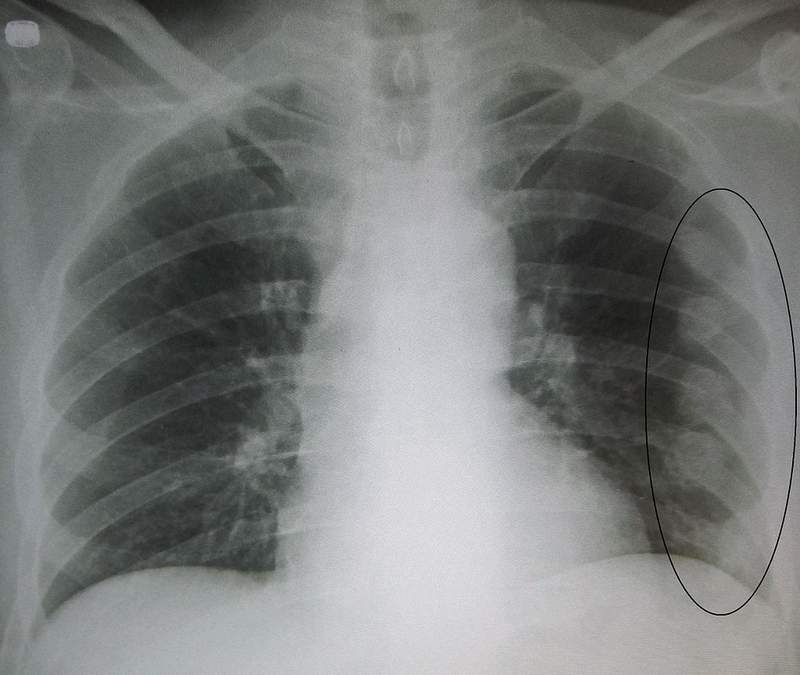 Date: 6/25/09
Ride: Storm Slide – Rudder Buster
Age of Guest/Gender: 66/M
Claimed Injury/Apparent Injury: Fractured ribs after collision with another guest.
Tip: If the other guest's carelessness caused your injury, you should be sure to get their homeowner's or renters insurance. It may pay for your damages.
Burns
Disney is liable if one of its employees spills a hot liquid on you. It could be hot water, coffee or another liquid.
Spinal Injuries
Learn more about claims for spinal injuries from falls at Disney.
Death
On May 11, 2015, Wesh Orlando reported that the family of a Disney World worker killed by a ride filed a lawsuit. Russell Roscoe was killed while working on the Primeval Whirl. Wesh says that the judge will hear motions related to a wrongful death lawsuit.
Per OSHA, the following happened at Animal Kingdom in Florida. Disney's Animal Kingdom is one of the largest theme parks in the world. It is part of Walt Disney World Co.
"At approximately 2:30 p.m. on March 13, 2011, Employee #1, a mechanic, was working at an amusement park. He was part of an engineering test crew that was conducting "wet testing" on one of the park roller coasters.
During testing, in a location outside the safety fence, Employee #1 was struck by one of the passenger carts. Employee #1 was taken to Orlando Regional Medical Center, where he later died due to his injuries."
OSHA cited a violation of Standard 5A0001:
"Section 5(a)(1) of the Occupational Safety and Health Act of 1970:
The employer did not furnish employment and a place of employment which were free from recognized hazards that were causing or likely to cause death or serious physical harm to employees in that employees were exposed to a struck-by hazard from the Primeval Whirl coaster: check/troubleshoot gate sensors when they provide a false or no reading; generate a checklist to use during "testing operations" or incorporate the checklists used during "normal operation" into everyday operation of the Primeval Whirl Ride; and, utilize a communication system to verify personnel are not in areas where they would be exposed to a struck-by hazard from the coaster prior to activating the ride…"
Many injuries can happen at Disney. I just wanted to name a few.
I wrote a separate article on slip and fall injury claims against Walt Disney World in Orlando, Florida.
Which personal injury defense attorneys does Disney use in Florida?
Disney has used several attorneys and law firms to defend itself in injury claims.
On August 16, 2018, Walt Disney World used the law firm Jon Hernan (Bowman and Brooke LLP) to defend it. Here are the allegations according to the Disney guest's (Eugene Teto) lawsuit.
Eugene was on an electric conveyance vehicle (ECV) while inside the monorail in Orlando, Florida. A Disney World employee allegedly told Eugene that it was safe to start backing onto the ramp. Eugene followed his direction. Eugene backed his ECV onto the ramp.
As Eugene was being directed by the Defendant's employee, Eugene felt his ECV begin to tip backwards, then–suddenly–it flipped violently backwards, slamming Eugene's head onto the concrete platform and twisting his neck in a way that nature never intended.
Several months after the accident, he had surgery to fix his neck. Neck surgery cases can have a high settlement value. I don't know what type of neck surgery Eugene had.
However, the full value of pain and suffering for a fusion surgery is large. I'm talking about for settlement purposes.
OK. Back to Eugene's case. Disney has denied that it is liable. As of January 7, 2018, the case has not settled. I assume that Disney has a different version of how the accident happened.
Disney also uses the following defense attorneys:
Kurt Spengler (Wicker Smith), Orlando, Florida.
John Ward Smith, Edwards, et al., P.A., Maitland, FL. 2011
Disney employee accidents (Workers Compensation)
If you were injured while working for Disney, you do not have to prove that Disney did something wrong in order to possibly be able to get benefits. Ingress and egress on Disney property is covered by workers compensation. So if you have not yet clocked in or out but you are injured on Disney property, then you are covered by workers compensation.
Disney may have entered into an agreement with a parking lot or garage to reserve slots for Disney employees who work across the street or down the block. The slots and the ingress and egress in the parking lot is for the "use of the employer ".
It is a perk that is given be large employers, and may be given to Disney, if they don't have their own parking property.
In a workers compensation case, Disney will send you to doctors of their choice. Doctors who are treating and accepting workers compensation payments have a reputation for being conservative and may minimize your injuries. These doctors may want future business from Disney.
In Florida, if you were injured at a Disney hotel, theme park, or other property, you generally cannot get money for pain and suffering in your claim against Disney if you were working at the time of the incident.
You may have also have a separate personal injury claim against Disney in their capacity as the property owner per U.S. Holdings, Inc. v. Belance, 922 So. 2d 240 (Fla. 3rd DCA 2006); Elizabeth Arden, Inc. v. Saldana, 992 So. 2d 419 (Fla. 3rd DCA 2008). See also: Picon v. Gallagher Bassett Servs., 548 Fed. Appx. 561 (11th Cir. November 19, 2013).
If an employee trips on Disney property, then the premise doctrine applies. If someone else owned the property then the special hazards doctrine applies. Either way you can get workers compensation but immunity may not apply and you may be able to pursue both workers compensation and personal injury claims.
Example – Employee of Disney Injured on Disney Property
Sara is working at Disney and she clocks out for the day. She trips and falls in a Disney theme park or hotel. Even though she is clocked out, Sara may have both a personal injury and a workers compensation claim against Disney under the premise doctrine.
I Want to Represent You
I want to be your injury attorney against Disney in Florida!
Call me now at (888) 594-3577 to find out for FREE if we can represent you. We answer calls 24 hours a day, 7 days a week, 365 days a year.
No Fees or Costs if We Do Not Get You Money

We speak Spanish. We invite you to learn more about us.
Editor's Note: This post was originally published in August 2013 and has been completely revamped and updated.