My Actual Case: $210,000 Settlement for my client who fractured his wrist.  This settlement is before deduction for attorney's fees and expenses. Most cases result in a lower recovery.
It should not be assumed that your case will have as beneficial a result.  
He fell off a loose booth at a Denny's restaurant in Miami-Dade County, Florida.  He had 2 surgeries on his wrist.
Travelers Insurance insured Denny's.
DATE OF SETTLEMENT: September 11, 2008
INJURIES:   Paramedics came to the scene and noted that my client had back pain. He did not take an ambulance to the hospital. Less than a 24 hours after the incident, he went to the hospital and was diagnosed with a fractured scaphoid of his dominant right wrist.
He was given a cast. Over a period of almost two years, he underwent two operations on the wrist. The initial surgery was percutaneous fixation of a scaphoid non-union.
The 2nd surgery was open reduction surgery with internal fixation. He had some residual lost range of motion in his wrist. He received short-term disability benefits for a period of about 3 months for his occupation as a technician at a cable company.
His unpaid medical bills and lost wages were approximately $70,000.
I believe Travelers had medical payments insurance on the policy which paid some of my client's medical bills.
Facts
At about 11 p.m., on Dec. 11, 2006, my client was eating at a Denny's restaurant.  He was 21 years old at the time.  He was employed as a technician.
During his meal, he got up to leave his booth.  While scooting down the booth, the seat tipped up in the air.  It sent him to the ground.
He fractured his wrist.  The Denny's was in North Miami Beach, which is next to Aventura.
Even though I sent all of my client's medical records and bills to Travelers Insurance, they would not offer more than $20,000 to settle the case.
I filed a lawsuit against KS&P Restaurants LLC for, alleging that the restaurant failed to properly maintain the booth seat. Immediately after I filed a lawsuit, Travelers increased their offer to $40,000.
KS&P Restaurants denied liability and claimed that the booth's installer and manufacturer seat were to blame. The defendant also contended that he was comparatively negligent in causing his own injury.
A surveillance camera in the restaurant's dining room only depicted the plaintiff falling to the ground. The camera did not show the booth seat tip up because of its placement angle in relation to him.
The only witness apart from the plaintiff was his wife who was eating with him at the time of the incident.
Our client was smart because he took a video – showing that the booth was loose – shortly after his fall. I took about 4 depositions of the restaurant's employees.
Expert Witnesses
Plaintiff: Ron Zollo, P.E.; Engineering; Miami, FL
Defendant: Elliot Lang, M.D.; Orthopedics; Miami, FL
Attorney's for : Christina Sanabria and Mitchell H. Katler for KS & P restaurants d/b/a Denny's
My thoughts
 This settlement was within the range that I have listed as a starting point when calculating settlement value for the pain and suffering component of a broken wrist with surgery.
We had to prove that the restaurant knew or should have known that the booth seat was loose before this incident.  The restaurant argued that it did not know the booth seat was loose before the incident, and this was one factor that we used when evaluating this case.
Travelers Insurance is a good insurer when it comes to paying personal injury claims, but this is an example that even good insurers will sometimes offer nuisance value before a lawsuit is filed.
Do you want to learn more about Florida restaurant injury claims?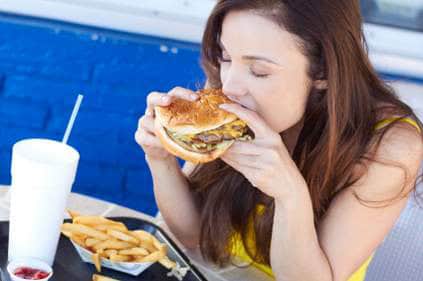 Find out some interesting pointers on Florida restaurant accident claims.
Did a Florida restaurant's carelessness cause your injury? 
Call Us Now!
Call us now at (888) 594-3577 to find out for FREE if we can represent you. We answer calls 24 hours a day, 7 days a week, 365 days a year. 
No Fees or Costs if We Do Not Get You Money

We speak Spanish. We invite you to learn more about us.