Here, you'll hear my experience settling personal injury claims with Philadelphia Insurance Company. Personal injury claims include any case where someone's carelessness caused a victim's injury.
This includes slip and falls, trip and falls, and car accident cases involving a rental car. It also includes many other types of accidents.
In recent years, how is Philadelphia Insurance Company at paying personal injury claims?
Most attorneys (who I know) feel that Philadelphia Insurance Company (PHLY) is below average at paying personal injury claims. 
Look:
The quality of the insurance company (that ultimately pays the claim) is one of 76 factors that affect settlement amount.
The conventional wisdom is that you'll have to sue Philadelphia's insured in order to get a fair settlement.   These attorneys feel this way unless the injury case is worth much more than Philadelphia's policy limits.  In that case, Philadelphia may pay the policy limits to avoid getting hit with a bad faith lawsuit.
Moreover, many injury lawyers feel that Philadelphia won't offer fair settlement until shortly before (or during) trial.
And in the past, I have not felt differently.
Many attorneys feel that Philadelphia is only a notch better than Progressive when it comes to settling injury cases. I hate to break it to you. But Progressive is really cheap when making offers to settle personal injury claims. Like, terribly cheap. And it's tough to avoid Progressive in injury claims. Progressive seems to insure almost everyone, including Uber in Florida.
Unfortunately, an injured person is more likely to need to sue a bad paying insurer's insured. At least if he or she wants to get fair settlement value for the injury case.
On the other hand, better paying insurance companies are more likely to settle without the injured person having to sue. This saves the injured person money. And stress.
This is because once an attorney sues (in Florida), his or her fee goes up to 40%. Before a lawsuit, a Florida injury lawyer can't charge more than 33 1/3% of the total settlement.
As promised, let's look at some of my accident settlements with Philadelphia Insurance Company.
$250K Settlement with Philadelphia Insurance Company (Slip and Fall)
Angela was staying at a resort in Lake Buena Vista, Florida. While attempting to take a bath, she slipped and fell.
As a result of her fall, she broke her arm.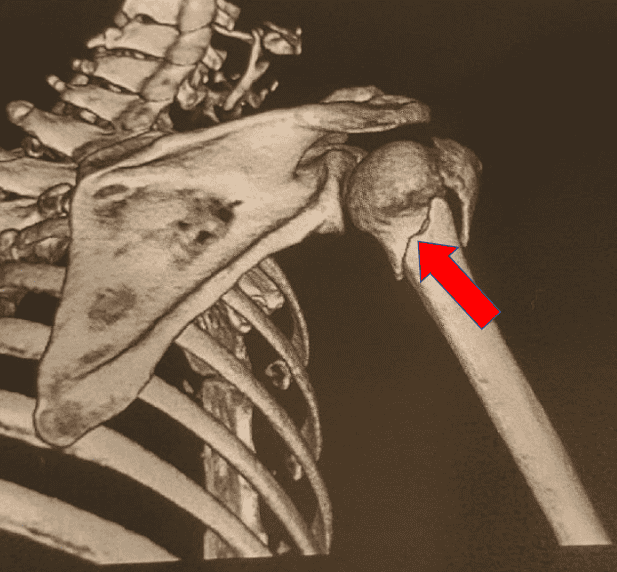 At the hospital, a doctor performed surgery to stabilize her fracture.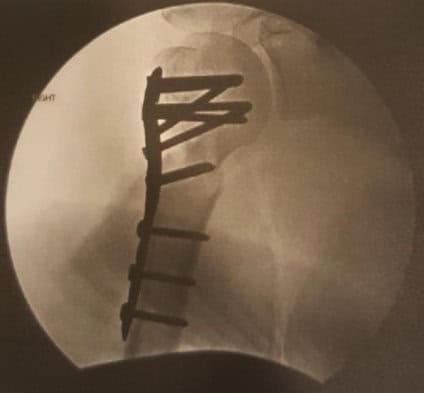 It's common knowledge (to injury lawyers) that surgery increases the full settlement value of a case.
About 20 days after her accident, she completed our online form to get a free consultation to see if I could represent her. Bathtub slip and fall cases are often tough. However, she was badly injured. She also told me that the tub was as slick as ice. Basically, she felt that the resort was careless for allowing its tub to be so unreasonably slippery.
Thus, I accepted her case. She hired me as her personal injury lawyer.
At first, Philadelphia Insurance Company low balled me. Even after my client had a surgery, Philadelphia Insurance Company only offered $12,500 to settle. Dawn Hicks was the adjuster that made that offer. (For the record, I like Dawn.) She placed blame on my client for getting injured.
Now:
To be fair, that argument is not unique to Philadelphia Insurance Company. I settled a Courtyard Marriott hotel bathtub slip and fall. Travelers insured the Coutyard Marriott in Downtown Pensacola, Florida.
And you guessed it.
Travelers Insurance Company made the same argument. The claims adjuster argued that it was my client's fault for slipping and falling in the hotel bathtub. (Later, Travelers ended up paying my client $197,500 to settle her hotel injury case.)
The Philadelphia Insurance Company adjuster told me that she didn't see liability on her insured (the resort).
We responded to Philadelphia by telling Dawn that we'd settle for over $300,000. I continued to update Philadelphia on my client's medical treatment. Since there wasn't a pressing time limit to sue for her personal injury, I told my client that there was no rush to settle fast. Especially when she was still getting more medical treatment for her injury from the accident.
Then, out of the blue, Philadelphia's adjuster (Dawn) called me. She increased her offer to $60,000. I thank her. I told her that I'd speak with Angela.
In Angela's case (against Philadelphia), the surgery didn't give her complete relief. About a year after the surgery, the doctor removed the plate and screws. This hardware removal surgery added about another $100,000 in pain and suffering to the full settlement value.
Philadelphia Insurance Company insured the resort. I settled her case for $250,000. After my attorney's fees, costs, and paying her medical bills and health insurance lien, she gets over $149,300.
About $225,000 of the $250,000 settlement was for Angela's pain and suffering. Here, I've shared just a portion of this story. Learn more about this $250,000 settlement for this bathtub slip and fall case.
Philadelphia Insurance Pays $100K of $325K Settlement (Rental Car Accident)
Mike (not real name) was a Swiss tourist who was on vacation in Miami, Florida. While in Miami, he rented a car.
He drove his car to Coconut Grove, Florida. After he parked it, he pre-paid for his parking. The machine gave him his pre-paid parking ticket. While he was putting the parking ticket on his dashboard, a car struck him.
As of result of the crash, Mike broke his lower leg.
He sustained a tibia fracture. At the hospital, a doctor drilled an external fixator into Mike's leg.
The negligent driver was driving a rental car. He was actually a United States Customs and Border employee. At the time of the accident, he was was working.
Philadelphia Insurance Company insured the rental car. Specifically, the United States of America had a contract with the rental car company that provided $100,000 in bodily injury liability insurance.
Philadelphia paid $100,000 in a case where a driver crashed into my client. Additionally, my client bought insurance rented the car. Ace American Insurance had a $100,000 of uninsured motorist coverage. Ace paid us the $100,000 limits.
I also sued the United States of America. After I sued, the United States paid me $125,000 to settle. The entire case settled for $325,000.
Earlier I mentioned that my client was from Europe. This is one of my many settlements for international visitors who are injured in Florida. Moreover, I've settled many injury claims for out of state visitors who are in injured in Florida car accidents.
I settled another case with Philadelphia Insurance Company. I was co-counsel in that case.
Tokio Marine is Philadelphia's Parent Company
Philadelphia Insurance Companies is a member of Tokio Marine Group.Tokio Marine is Japan's oldest and leading property/casualty insurer.
Philadelphia issues casualty policies in Florida as:
Philadelphia Financial Administration Services Llc
Philadelphia Indemnity Insurance Company
Tokio Marine Holdings has a market cap of $30.35 Billion dollars. Tokio Marine is a property and casualty insurance company. As of May 2014, they had 33,006 employees. As of May 2014, they were the 189th largest company in the world.
Philadelphia insurance Companies insures many industries. Some of them are:
Philadelphia Insures Lots of Condominium Associations
Philadelphia Insurance Companies specializes in Florida condominium association insurance. They insure over 10,000 condominium associations nationwide. Given Florida's population, I would estimate that PHLY insures 500 Florida condominium associations.
The General Liability coverage limits are $1 Million per each occurrence. PHLY will not pay an injured victim more than $1,000,000 from this coverage for an "occurrence."
The Philadelphia insurance policy may define the word "occurrence." The definition of the word "occurrence" may give the injured victim additional coverage.
It is important to send Philadelphia a written request for the certified policy. The victim should also request other insurance information.
PHLY offers High Umbrella/Excess Limits coverage. This is additional to the association's General Liability policy.
PHLY lists the condominium unit owners as additional insured. A condo unit owner's carelessness may cause someone's injury.
PHLY may insure the condo association. If so, PHLY would cover the condominium unit owner's negligence that occurs on the condominium property.
This is great for the victim.
Florida condominiums have common areas. Common areas include swimming pools, lobby, parking lot and garage, hallways, stairwells, tennis courts, lakes and playgrounds. They may include other areas as well. A condo association's carelessness cause someone's injury at a common area.
Typical condo common area accidents in Florida are:
In these situations, the victim can make an injury claim with PHLY. PHLY policies list the property manager as an additional insured.
Child Day Care Centers Claims With Philadelphia
Philadelphia Insurance Company insures Florida day cares.
Philadelphia Insurance Company child care center policies have abuse and molestation coverage with separate limits of liability available. It is separate and complete from the General Liability limits.
Philadelphia policies have premises liability coverage including personal injury liability. A daycare's negligence may cause a child's injury. The personal injury liability coverage may pay for a child's injury.
Accidents include slips, trips, falls, drowning and playground accidents. There are many other types of accident as well.
Philadelphia Insurance offers up to $10 Million dollars in umbrella coverage.
A day care can elect to purchase Owned Business Automobile Insurance. A daycare bus or van driver's carelessness may cause someone's injury. If so, the daycare's owned business auto insurance may pay the victim's damages.
Philadelphia Insurance Company also insures:
Non-Profit Insurance & Social/Human Service Claims with Philadelphia Insurance Company
Philadelphia insures the Non-Profit sector. This includes non-profit organizations, associations, churches, ministries, hospitals and any other entity that relies on non-paid workers for operations or projects.
Philadelphia Indemnity Insurance Company offers commercial general liability and excess liability coverage. So Philadelphia's policy may be for more than $1 Million.
A non-profit's carelessness could cause someone's injury. The victim may have slipped or tripped and fell. There are many other types of possible accidents.
If PHLY insures the non-profit, their will likely be enough insurance to cover the victim's injury.
Abuse coverage is available. A child has a claim if a Florida Non-Profit employee abused a child. A Non-Profit employee may have purchased abuse coverage with Philadelphia Insurance. If so, there will be insurance to pay for the child's damages.
Volunteers Accident Medical Insurance Program
Philadelphia Insurance offers Excess Accident Medical Expense coverage to Non-Profit & Social Service clients. The coverage is available through PHLY and Special Markets Insurance Consultants, Inc.
A Non-profit's carelessness may cause a volunteer's injury. If so, the volunteer may make a claim for Excess Accident Medical Expense coverage. The injured volunteer can also make a personal injury claim against the Non-Profit.
Antique Auto
An antique car driver's carelessness may cause an accident in Florida. Philadelphia Insurance Company may insure the antique car.
If so, the Philadelphia Insurance bodily injury liability coverage limits will most likely be $100,000, $300,000 or $500,000. They may be up to $1,000,000.
Florida Golf & Country Clubs
Philadelphia Insurance Companies insures Florida Golf and Country Clubs. Their complete package policy includes general liability, liquor liability, auto and crime.
Their General Liability insurance has:
Limits to $1 Million for each occurrence/$ 3 Million aggregate.
Premises Liability
Personal Injury Liability
Liquor Liability coverage available
Special Events coverage available
Coverage extended to contracted professionals for additional premium.
Their automobile coverage covers owned/non-owned/hired auto. They have large excess limits available. This would cover catastrophic injury cases with large damages.
Falls at Florida Golf and Country Clubs
Many falls occur at Florida golf and country clubs. Sometimes a golf or country club's carelessness causes these falls. If so, the club will be liable for the patron's damages.
Learn more about injury claims against Florida golf and country clubs.
Family Entertainment Centers
Philadelphia insures Family Entertainment Centers. Indoor & outdoor go kart facilities and rock climbing walls are eligible.
Philadelphia also insures other many other Florida businesses. They include:
Auto Rentals, Business Auto, Franchised motorcycle dealerships
Fuel dealers
Schools – Private, Academic, Charter and Vocational
Amusement Parks, Animal Tracks, Boat Dealers
Bowling Allies, Fairs
Museums
Paintball Operations, Performing Arts
Apartments, Homeowners Associations, Low Income Housing
Mobile Home Park Owners
Nursing Home Vans, Resorts

and Lodges

Health, Fitness and Wellness Centers
Life Coaches, Martial Arts Studios
Pilates Studios
Salons and Day Spas
Salon and day spa general liability coverage is through Fitness and Wellness Insurance, which is a member of Philadelphia Insurance Companies. Learn more about personal injury claims against spas and day salons in Florida.
YMCAs/YWCAs, Yoga Instructors, Yoga Studios
Pest Control Services, Security Services
Adult Day Care Centers
Community Centers, Group Homes, Home Health Center
Homeless/Battered Shelters
Mental Health Organizations, Religious Organizations
Sleep Centers, Thrift Stores, Boy Scouts/Girls Club
Archery Ranges, Bed & Breakfasts, Camp Operators
Fishing and Hunting Lodges
Resorts and Lodges, Retail Gun Stores, RV Parks & Campgrounds
Shooting Ranges
Libraries, Hospital Vans, Office Buildings
Amateur Sports, Camps and Leagues
Gymnastics, Professional Sports
Where are Philadelphia Insurance Company's Offices Located?
Philadelphia Insurance has 13 regional offices. It has two local offices in Florida. They are in Altamonte Springs and Clearwater.
Philadelphia Insurance Company Claims Reporting for Florida Accidents
The person who is hurt should report the claim to:
Email: claimsreport@phly.com
Is Philadelphia Insurance Company financially strong?
Yes. A.M. best gives them an A++ rating. Standard & Poor's rates PHLY an "AA-" for counterpart credit and financial strength.
Which Defense Attorneys Does Philadelphia Insurance Use in South Florida?
Philadelphia uses John H. Richards and William E. Peters, Jr. of Boyd Richards Parker & Colonnelli, P.L., in Fort Lauderdale, Florida. That law firm also has offices in Miami, Tampa and West Palm Beach.
Hicks, Porter, Ebenfeld & Stein, P.A claims to represent Philadelphia Insurance Company.
Commercial Multi-Peril (Liability Portion)
The 2014 FLOIR Annual report states that PHLY wrote premiums of $57,648,200 for business liability insurance. For purposes of this article, "business liability" basically means non-residential injuries.
It includes condominium "common area" accidents, apartment complex accidents and much more. In 2013, Philadelphia Indemnity Insurance Company provided business liability insurance in Florida.
They had 10% market share. This is in terms of premiums written. They still write Florida policies.
They insure twice as many commercial establishments than the #2 largest business liability insurer. Below is a list of the next 14 largest (from largest to smallest) Florida business liability insurers. It is in terms of written premiums.
Old Dominion Insurance Company
Westfield Insurance Company
Federal Insurance Company
Southern-Owners Insurance Company
Rockhill Insurance Company
Granada Insurance Company
First Community Insurance Company
Hartford Casualty Insurance Company
Depositors Insurance Company (part of Allied Insurance)
American Economy Insurance Company
Other Commercial Auto Liability Insurance
Per the FLOIR 2014 Annual report, Philadelphia Indemnity Insurance Company wrote $23,270,678 in business auto liability premiums in Florida. In Florida, they had 1.8% market share.
Business vehicles are cars or trucks. A business vehicle driver's negligence may cause an accident in Florida. If so, there is a 2% chance that it was insured with Philadelphia. I assume the same is true today.
Commercial Auto Physical Damage
Per the FLOIR 2014 Annual report, Philadelphia Indemnity Insurance Company wrote $3,986,724 in Florida commercial auto physical damage premiums. They had 1.4% market share.
Commercial Auto No-Fault (Personal Injury Protection)
The FLOIR 2014 Annual report does not list Philadelphia Indemnity Insurance Company as a top 15 insurer.
Did someone's carelessness cause your injury in an accident in Florida?
See Our Settlements
Check out some of the many Florida injury cases that we have settled, including but not limited to car accidents, truck accidents, slip or trip and falls, motorcycle accidents, drunk driving (DUI) accidents, pedestrian accidents, taxi accidents, bicycle accidents, store or supermarket accidents, dog bites, wrongful death and much more.
We want to represent you!
Our Miami law firm represents people anywhere in Florida if someone's carelessness caused their injuries in car accidents, truck accidents, slip, trip and falls, motorcycle accidents, bike accidents, drunk driving crashes, pedestrian accidents, store or supermarket accidents, wrongful death, accidents at an apartment complex, condo building or home, accidents involving a Uber or Lyft Driver, and many other types of accidents.
We want to represent you if you were hurt in an accident in Florida, on a cruise ship or boat. If you live in Florida but were injured in another state we may also be able to represent you.
Call Us Now!
Call us now at (888) 594-3577 to find out for FREE if we can represent you. We answer calls 24 hours a day, 7 days a week, 365 days a year.
No Fees or Costs if We Do Not Get You Money

We speak Spanish. We invite you to learn more about us.