A landowner owes a duty to an invitee to use reasonable care in keeping and maintaining the premises in a reasonably safe condition.  
The duty to use reasonable care to keep and maintain the premises in a reasonably safe condition includes protecting invitees from hazards actually known to the owner or occupier and to determine that the premises are reasonably safe. Winn-Dixie Stores, Inc. v. Marcotte, 553 So.2d 213 (Fla. 5th DCA 1989).
In the Marcotte case, a customer sued a Winn-Dixie supermarket because the customer slipped and fell on a slippery substance on the floor of the supermarket.
Before and during trial, the customer produced no evidence that the supermarket's agents or employees caused the slippery substance to be on the supermarket floor or that they otherwise had actual knowledge of its existence before the accident.
The customer did not produce evidence as to how or when the substance got on the floor or the length of time it was there before the accident.  The trial court refused to grant a directed verdict for Winn-Dixie.
The appeals court reversed the trial court's ruling.  The Marcotte appeals court said:
"The legal liability of a premises possessor for injuries resulting from dangers not actually known by the possessor prior to the injury is based on a breach of the legal duty to use reasonable care to look for, and to discover, reasonably foreseeable but not actually known dangerous conditions…."
This duty of a premises possessor to look for unknown dangerous conditions not created by the possessor or his agents is breached by the possessor not making a reasonably diligent search or inspection at reasonable intervals of time…. "
The trial of any such premises liability lawsuit involves (1) evidence from which the jury can understand a standard of conduct in the form of the action of a "reasonable man" possessor of similar premises, and (2) evidence as to the supermarket's actual actions relating to the extent and frequency of inspections actually made, and (3) a comparison of the actual against the theoretical standard of conduct.
If the injured invitee fails to prove these matters, and specifically fails to prove that the dangerous condition existed a length of time prior to the injury in excess of a reasonable period between inspections, the possessor should not be held liable for injury caused by that dangerous condition.
In such a case, the length of time the dangerous condition existed prior to the injury is an necessary factor in determining liability."
Owner's actual notice may require owner to…
If the owner actually knows of a dangerous condition, his duty to protect invitees from that hazard may require that the owner to:
a) Get rid of the known danger;
b) Keep invitees out of the area of the known danger by putting up fences, gates, walls, door, barricades, etc.) or provide appropriate protective devices (safety glasses, ear muffs, breathing devices, hard hats, guardrails, covers on machinery, etc.);
c) Provide warnings of the dangers; or
d) Take some combination of these or others measures
The duty to determine that the premises are reasonably safe requires the owner to use reasonable care to timely check for and discover dangerous conditions that are not actually known to the owner.
This duty is called as constructive notice and it may be breached if the owner does not make a reasonably thorough search or inspection at reasonable time intervals.
How thorough and frequent do the inspections need to be?
The degree and frequency of the inspections must be in order to satisfy this duty may depend on a host of factors that include, but not limited to, the type of premises and the business or activity occurring there; the type of possible dangers that are reasonably foreseeable; the kind of invitees; the ways potential dangers can be created; and the degree of the danger involved.
Would reasonable inspection have revealed the hazard?
If a reasonable inspection would have revealed the hazard, and if it was in existence prior to the accident for a length of time that is longer than the time between reasonable intervals, then the owner may have constructive notice of the danger and he may be liable for damages caused by the danger.
Constructive notice
may

be established in some cases by circumstantial evidence

Constructive notice may be shown in some cases by circumstantial evidence.  Silver Springs Moose Lodge No. 1199 v. Orman, 631 So. 2d 1119 (Fla. 5th DCA 1994).   Newalk v. Florida Supermarkets, Inc., 610 So.2d 528, 529 (Fla. 3d DCA 1992); Teate v. Winn-Dixie Stores, Inc., 524 So.2d 1060, 1061 (Fla. 3d DCA 1988).

In the Newark case, Barbara Newalk was purchasing groceries at a Florida Supermarket.  She claimed that as she proceeded through the checkout line she slipped and fell on "some kind of substance" which felt slippery and greasy.

She immediately heard a crack and felt pain in her right thigh.  Surgery was performed and a steel rod and screws were implanted.

Newalk was out of work for four months, then returned part-time, but because of accumulated sick leave lost only several hundred dollars in wages.

Newalk was in a Florida supermarket with a friend. The friend testified that he was in the market in the checkout line several feet behind Newalk when she slipped. He claimed he had noticed black oil "sprinkles" "that appeared old" on the floor at the location where Newalk fell.

The Newark appeals court said that Newalk's friend's testimony that oil spots were on the floor and that the spots appeared old was at least some evidence indicating the unidentified spots were present for a sufficient length of time for the owners in their exercise of reasonable care to have acted to remedy the condition. Montgomery v. Florida Jitney Jungle Stores, Inc., 281So.2d 302 (Fla. 1973) (jury question where plaintiff claimed to have slipped on leaf that was wilted and dirty); Grizzard v. Colonial Stores, Inc., 330 So.2d 768 (Fla. 1st DCA 1976) (jury question where substance plaintiff claimed to have slipped on was thawed frozen orange juice, indicating time enough to thaw).

In the Teate case, a Charlie Teate slipped and fell on some peas in the frozen food department of a Winn-Dixie supermarket and fractured his femur.  The jury returned a verdict apportioning Winn-Dixie eighty per cent of the blame and the injured man twenty per cent.

To hold Winn-Dixie liable for his injuries, Teate had to prove that the peas were present on the floor for a sufficient length of time to charge Winn-Dixie with constructive knowledge. This may be proved by circumstantial evidence. Schmidt v. Bowl America Florida, Inc., 358 So.2d 1385 (Fla. 4th DCA 1978); Grizzard v. Colonial Stores, Inc., 330 So.2d 768 (Fla. 1st DCA 1976); Winn Dixie Stores, Inc. v. Williams, 264 So.2d 862 (Fla. 3d DCA 1972).

In addition to showing that no employee had cleaned the area for fifteen to twenty minutes before the fall, Teate presented evidence that there was some water on the floor around the peas.

Teate contends that the water was there because the peas had been on the floor for some time and had thawed. The jury could believe this and find that the peas had been on the floor for a sufficient time to put Winn-Dixie on notice of the dangerous condition.

Winn-Dixie countered that the water was a result of "permafrost" or ice crystals on the bag of peas that instantly melted when it hit the floor. The jury could choose to believe this argument, find the peas had fallen perhaps only seconds before the fall, and decide that there was insufficient notice.

The Teate appeals court allowed the jury verdict to stand.
Duty to Warn of Latent Dangers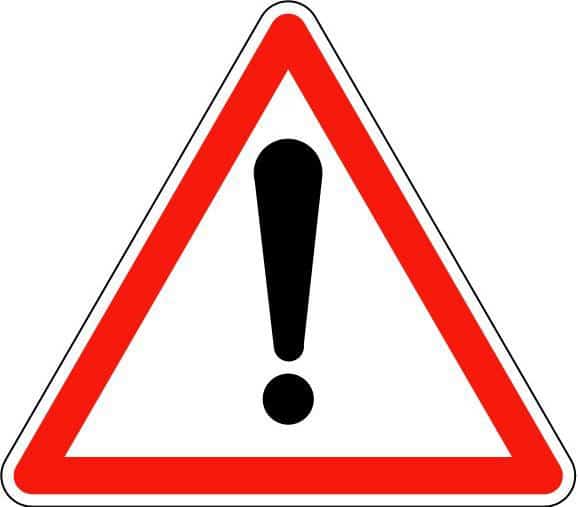 A landowner also owes an invitee a duty o give the invitee warning of concealed perils which are known or should be known to the landowner, and which are unknown to the invite and cannot be discovered by him through the exercise of due care.
Did someone's carelessness cause your injury in Florida? 
See Our Settlements
Check out some of the many Florida injury cases that we have settled, including but not limited to slip or trip and falls, drunk driving (DUI) accidents, cruise ship accidents, wrongful death and much more.
We want to represent you!
Our Miami law firm represents people anywhere in Florida if someone's carelessness caused their injuries in slip, trip and falls, drunk driving crashes, cruise ship or boat accidents, accidents at an apartment complex, condo building or home, wrongful death and many other types of accidents.
We want to represent you if you were hurt in an accident in Florida, on a cruise ship or boat. If you live in Florida but were injured in another state we may also be able to represent you.
Call Us Now!
Call us now at (888) 594-3577 to find out for FREE if we can represent you. We answer calls 24 hours a day, 7 days a week, 365 days a year. 
No Fees or Costs if We Do Not Get You Money

We speak Spanish. We invite you to learn more about us.