USAA is above average as compared to other insurance companies. I'm talking about how USAA handles insurance claim payouts.
Here, I'll discuss USAA settlements and verdicts. We'll talk about car accident claims, and the average dog bite settlement amount with USAA.
That's not it.
We'll talk about other USAA injury claims as well.

What is the Average Settlement with USAA in a Personal Injury Case?
In the past three years, my average personal injury settlement with USAA was $41,667. (Further below, I talk about my USAA car accident settlements.)
In my career, my average settlement with USAA has been for $63,981.
My average settlement with USAA is much higher than my average injury settlement with all other car insurers combined.
(When calculating my average settlement with USAA, I used the total settlement in cases where USAA was a bodily injury liability (BIL) auto insurance, and there was additional BIL insurance that I recovered from another insurer. For example, I settled a case with USAA for $100,000, but another insurer paid an additional $100,000. I used $200,000 as the settlement figure, even though USAA only paid $100,000.)
There are two reasons that my average injury settlement with USAA has been much higher than my average settlement with all other insurance companies combined.
The first reason is that USAA typically has larger bodily injury liability (BIL) auto insurance policies than many other car insurers. For example, none of my recent USAA settlements have involved a BIL policy with less than $25,000 per person in coverage.
The second reason is that USAA tends to pay better than other car insurance companies. USAA has a reputation for paying better than Progressive (Uber's insurer in Florida), State Farm and GEICO and Allstate. I'm referring to the personal injury part of a claim.
Driver Gets $200K Settlement with USAA and Another Insurer
A driver of car got a $200,000 for her wrist surgery after she was hit by another car in Miami. She had plates and screws put in her hand/wrist.
It happened in an intersection.
Tip: Jurors tend to award more for intersection accident cases than for rear end cases. This is because intersection crashes have more jury appeal (more "exciting"). Tell the adjuster that you know this.
USAA insured the at-fault driver and Old Dominion (Main Street America Group) insured the employer of the at-fault driver.
$100K Settlement with USAA for Bike Rider Hit By Car (Miami-Dade County)
Check out my $100,000 settlement for a bicyclist who was hit by a pickup truck. The accident happened in Cooper City, Broward County, Florida.
She suffered facial fractures and collapsed lungs.
Pedestrian Hit By Car Settles Injury Claim for $70K USAA
Watch an interesting video about this settlement:
A passenger, Daisy (not real name), was in a car driving down the street in West Palm Beach, Florida. It was daylight outside.
Daisy saw a hose in the middle of the street. She decided that she wanted to get the hose.
The driver (Barbara) of the car that she was in made a u-turn. The driver stopped the car.
Daisy got out of the car and walked to the middle of the street. She was walking on her way back to the median. Before reaching Barbara's car, another driver (William) hit her.
I claimed that the car accident caused her 4 bulging discs, a broken leg (tibial plateau fracture), a sacrum fracture, a shoulder injury (shoulder impingement) and herniated discs.
USAA insured the driver of the car that hit Daisy. They paid us $70,000 to settle her personal injury claim.
Here is a settlement check:
USAA Pays $52,500 to Bike Rider Hit By a Car (Compression Fracture)
A young bicycle rider was cut off by a car that he then crashed into. He was thrown of his bike and landed on his back.
The car failed to yield the right of way. It happened in Key Biscayne, Miami-Dade County, Florida.
He had a closed head injury but he did not lose consciousness. The bicyclist also suffered compression fractures from T3-T5.
He also had a small disc protrusion. USAA, the UM insurer, settled the claim for $42,500.
United Automobile Insurance Company (UAIC) insured the driver of the car that caused the accident. United Auto paid $10,000. I represented the injured bicyclist.
$30K Settlement for Meniscus Tear from Orlando Car Crash
Check out my $30,000 settlement after a driver was rear ended in Orlando, Florida. She claimed that the accident caused a meniscus tear in her knee. USAA insured the at fault driver.
USAA Pays Car Passenger $25K for Herniated Disc, Shoulder Tear and Other Injuries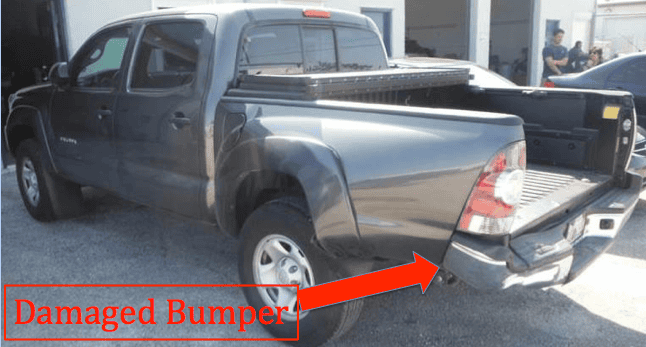 See a case where USAA paid a car passenger $25,000 after a car rear ended him. The crash happened in Key Largo, Florida.
He claimed a herniated disc, labrum (shoulder) tear, and back pain. He also had a finger and knee injury.
USAA was his uninsured motorist (UM) insurance company. The driver who caused the accident had Infinity Insurance. However, he had no bodily injury liability insurance on his car insurance policy.
Thus, the only available insurance was my client's USAA UM coverage on his car insurance policy. We settled with USAA for $25,000.
Most of the settlement was for pain and suffering. Here is the USAA uninsured motorist insurance settlement check:

Watch a video where the injured man talks about his case and experience.
USAA Pays Driver $25K for 6 Bulging Discs and Annular Tear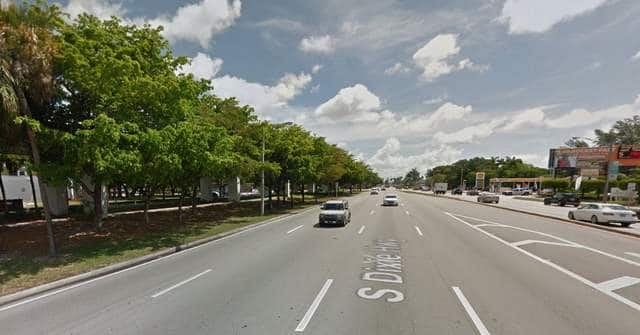 See why a driver got $25,000 after a pickup truck rear ended him in Miami. He claimed that the crash caused or aggravated 6 bulging discs & an annular tear.
USAA Pays $9,850 (of $19,850) to Driver Hit By Car (Herniated Disc)
A driver failed to yield the right of way and crashed into a car, driven by a 29-year-old man.
State Farm insured the car that caused the crash.
The 29-year-old man claimed that the accident caused his herniated disc with impingement. The careless driver was driving a friend's vehicle at the time of the accident. State Farm paid its policy limits of $10,000.
The car that the claimant was in ("host car") had UM coverage with USAA. USAA paid $9,850.
USAA argued that my client was not wearing his seat belt at the time of the crash.
I've also had other settlements with USAA.
USAA Offers $44,500, Gets Hit With $173,250 Judgment for Golf Cart Accident Case
Look:
I've said that USAA pays better than the other big auto insurers in Florida. However, they still pay less than the fair value of the case. Here is one example.
This isn't my case. Roslyn Posner claimed that on January 13, 2009, Linda Berger-Buvitt ran a stop sign at the intersection of the golf cart path and pedestrian sidewalk.
Posner was allegedly 82 years old at the time of the crash. USAA insured Berger-Buvitt.
Posner claimed that the accident caused a compression fracture of the vertebrae in her thoracic spine. She sued USAA's insured, Berger-Buvitt.
Posner also sued The Polo Club for failing to maintain the bushes in the area. Berger-Buvitt blamed the bushes for blocking her line of sight. Zurich insured The Polo Club.
USAA offered $44,500 to Mrs. Posner to settle her personal injury case. She didn't accept this offer. At trial, the jury found Posner 25% at fault.
The good news for her?
They found USAA's insured, Berger-Buvitt, 75% at fault. Thus, after reducing the value for Posner's fault, she got a $173,250 judgment against USAA's insured.
This is crazy:
Settlement isn't an exact science. However, USAA's offer was too low by $128,750. It's not like USAA's offer was off by $1,200. Or even $12,800.
USAA was off by over $128,000!
Point this case out to USAA the next time they try to lowball you.
Wife's Death Results in $10 Million Dollar Judgment Against USAA Insured
This is not my case. USAA issued an automobile insurance policy to Andrew Booth Buckman.
In November 2010, Buckman was involved in an automobile accident that resulted in the death of Dennis Lee Kemp's wife. Kemp sued Buckman for wrongful death in a Florida state court. He got a $10 million dollar judgment against Buckman.
The case is Kemp v. USAA Casualty Insurance Co., Dist. Court, SD Florida 2015.
USAA Offers $100K to Settle Injury from Fall (from Dog Encounter)
This is not my case. In 2011, a claimant sustained personal injuries when the claimant fell. She fell after an encounter with dogs owned by Colleen Brennan, a USAA insured.
The claimant made a pre-suit demand for the $100,000 policy limit of Brennan's insurance policy. USAA accepted the demand and tendered its check for the policy limits.
Rather than cashing USAA's settlement check, the claimant, in March 2013, filed a personal injury lawsuit against Brennan. She sued Brennan and others in the Palm Beach County.
The case is United Services v. Offices of Herssein, 233 So. 3d 1224 – Fla: Dist. Court of Appeals, 3rd Dist. 2017
USAA Argues That PIP Doesn't Have to Pay Off a Workers' Compensation Lien
If you have PIP insurance with USAA, and were working at the time of a car accident, should you still give all of your medical providers your USAA PIP information?
Yes. Even if workers' compensation pays your bills and/or lost wages.
Otherwise, USAA may argue that USAA PIP doesn't have to pay a workers compensation lien. USAA is has a reputation for making this argument.
If a court agrees with USAA, this would put less money in your pocket.
USAA May Not Be Able to Remove an Uninsured Motorist Insurance Cases To Federal Court
Many car insurers like to remove UM injury cases from state court to federal court. They believe that having a UM injury case in federal court means that they will owe less money than if the case was in state court.
Different rules of procedure apply in federal court. If you sue USAA for uninsured motorist insurance benefits, they may not be able to remove your case to federal court.
It will depend on which USAA entity you are dealing with. Look at the USAA declarations page to see if USAA is listed as United Services Automobile Association ("A Reciprocal Interinsurance Exchange"). If they are, they won't be able to remove the case to federal court.
On the other hand, USAA Insurance Inc. can remove to federal court.
Is Garrison Property and Casualty Insurance Company the same as USAA?
Yes. Although they are different businesses, your claim is basically handled the same way, and by a USAA adjuster.
In Florida, USAA issues liability policies as:
USAA Casualty Insurance Company
USAA General Indemnity Company

Garrison Property and Casualty Insurance Company
You can go to Florida Office of Insurance Regulation Company Search to get USAA's current mailing address for Florida claims.
You can go to A.M. BEST to get USAA's main fax number.
However, sending a fax to the main corporate office may not speed up a claim. From my experience, USAA adjusters do not give out their email address.
As with larger insurers, USAA adjusters tend to me more educated than adjusters at smaller insurers.
The USAA Property and Casualty Insurance Group is the sixth largest private passenger auto insurer and fifth largest homeowners insurer based on 2011 direct written premiums. To put it simply, they are a huge insurance company.
How Do I Submit a Claim To USAA?
You can call USAA at 1-800-531-USAA (8722) to report a car accident claim.
However, I can't emphasize this enough…
An injured person should not give a recorded statement if he or she is making a claim against someone who USAA insures.
Why not?
The injured person doesn't legally have to. The statement can be used against them. It can decrease the full value of the case.
As with every insurance company, the representative will ask you some basic questions.
The USAA representative will then give you a claim number. The claim will be assigned to a particular adjuster. If you have a more serious injury, the claim will be assigned to a higher level adjuster.
USAA Claims Adjusters Tend to Be Nice
The USAA insurance claims adjusters whom I've dealt with have been nice. Below are just a few of them:
PIP
Christine Gutierrez
Southeast Regional Office
USAA General Indemnity Company
Many others
Bodily Injury Liability
Kathy Gegan
Jodi Weaver
Shannon Luker
What types of liability insurance does USAA offer?
USAA offers many liability insurance products. Some of them are:
Auto Insurance
USAA also offers enters Insurance, Homeowner Insurance, Rental Property Insurance, Home and Property Insurance, Umbrella Insurance, Motorcycle, RV and Boat Insurance, and Small Business Insurance.
Did someone's carelessness cause your injury in a Florida car crash or other type of accident?
Contact Me Today
Call us at (888) 594-3577 to find out for FREE if we can represent you. Call us 24 hours a day, 7 days a week, 365 days a year.
No Fees or Costs if We Do Not Get You Money

We speak Spanish. We invite you to learn more about us.
Editor's Note: This post was originally published on May 2013 and has been completely revamped and updated.