A Florida hotel, resort or motel's negligence may cause you to slip and fall. If you are hurt as a result, you may be able to recover your damages.
This article focuses on slip and fall claims against hotels, motels and resorts. You'll get tips on how to maximize the value of a hotel slip and fall case.
But that's not it.
You'll see my real hotel slip and fall settlements. I include a breakdown of how I was able to settle the case for the particular settlement amount.
If I do not specifically say that a settlement is mine, then it is not.
$250K Settlement for Slip and Fall at Hotel (Broken Arm)
Angela was staying at a resort in Lake Buena Vista, Florida. This hotel was is near Orlando and Kissimmee.
While attempting to take a bath, Angela slipped and fell. As a result of her fall, she broke her arm. Specifically, she fractured the part of her upper arm bone (humerus) that is closer to the shoulder.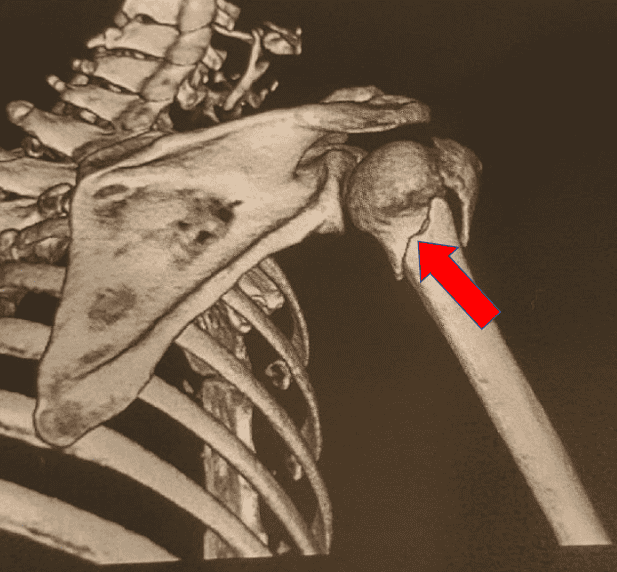 At the hospital, a doctor performed surgery to stabilize her fracture.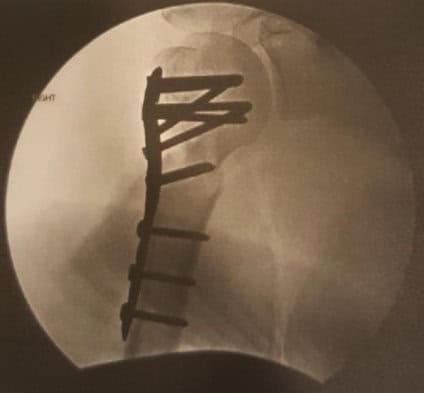 About 20 days after her accident, she completed our online form to get a free consultation to see if I could represent her. Bathtub slip and fall cases are often tough. However, she was badly injured. Thus, I accepted her case. She hired me as her hotel slip and fall lawyer.
Unfortunately, the surgery didn't give her complete relief. About a year after the surgery, the doctor removed the plate and screws. This hardware removal surgery added about another $100,000 in pain and suffering to the full settlement value.
Philadelphia Insurance Company insured the resort. On August 2, 2019, I settled her case for $250,000. Here is the settlement check:
The full settlement value of the case was over $250,000. However, since this was a bathtub slip and fall case, we settled for a discount. Slip and fall cases are often difficult.
After my attorney's fees, costs, paying her outstanding medical bills and health insurance lien, Angela receives over $157,350 in her pocket. Roughly 90% ($225,000) of the $250,000 settlement was for pain and suffering. That is a pretty good result.
Philadelphia Insurance Company has a reputation for being tough when it comes to offering fair value to settle. An insurance company's reputation is one of the many factors that affect the final settlement amount.
Learn more about how we got this $250,000 settlement for a slip and fall.
$197,500 Settlement for Slip and Fall at Hotel
A Texas resident was visiting Florida. While in Pensacola, she stayed at the Downtown Courtyard Marriott. When she was taking a bath, she slipped and fell.
She broke her arm. Paramedics took her to the hospital. There, the doctor took an x-ray that showed that her arm (humerus) was broken. She flew back to Texas and had surgery there.
She decided to Get a Free Consultation with me. After we spoke, she hired me as her hotel slip and fall attorney. Travelers Insurance insured the hotel. Travelers is not a stranger to me. I've settled several injury cases with with Travelers. Some of those were for the following amounts: $210,000, 200,000 (of a $300,000 settlement), and $47,000 (of a $57,000 settlement).
Back to the case at hand. I settled her case for $197,500 with Travelers. Here is the actual settlement check:
Jury Awards $396K for Slip and Fall at Hotel (Kneecap Fracture)
In Westgate Palace, LLC v. Parr, Fla: Dist. Court of Appeals, 5th Dist. 2017, Mrs. Parr traveled to Orlando. This is not my case. She was staying at the Westgate Palace Hotel, a facility owned and operated by Westgate.
She slipped in a puddle of water and fell. X-rays later showed that she fractured her kneecap in the fall. Mrs. Parr had surgery, which required putting several screws in her knee.
The Parrs sued the hotel for negligence and loss of consortium. A jury found Westgate 45 percent negligent and Mrs. Parr 55 percent negligent.
The jury awarded her a total of $396,725.62. This included $10,000 for past lost earnings, $61,726.62 in past medical expenses, $125,000 in future medical expenses, $150,000 for past pain and suffering, and $50,000 for future pain and suffering.
After applying her fault to the verdict, she gets 45% (hotel's % of fault) of the verdict. This would be about $178,526.529.
The jury awarded Mr. Parr $7,500, including $3750 in past loss of consortium and $3750 in future loss of consortium. Mr. Parr gets 45% of his verdict. This would be $3,375.
(However, the appeals court ordered the trial court to allow the hotel's lawyer to interview a juror. The hotel may get a new trial.)
Hotel Parking Lot Injuries
A hazard in the parking lot or the inside the hotel may cause a guests injury. Less fault may be placed on the guest if he or she:
Is unfamiliar with the parking lot layout
Trips on and object because there is poor lighting
Slip and Falls on Landscaping and Walkways at Hotels
Hotels have landscaping and walkways. A guest may have a personal injury case against a hotel if he or she slip or trips on:
A vinyl landscape edging that is protruding into the walkway.
Pebbles that overflow over a landscaping edging onto the walkway.
A dangerous condition in a dark parking lot including, but not limited to, a pothole or piece of metal sticking up from the ground.
A walkway or bridge has uneven or slippery flooring.
Hazards Inside Hotel, Motels and Resorts in Florida
A hotel, resort or motel guest may have a case if he or she slips or trips and falls due to:
a sunken area.
an unmarked changing floor surface.
an electrical cord that is in the walkway.
highly waxed dance floor or other area.
alcohol, food or another beverage on the floor.
workout equipment and weights left on the floor.
Someone may also fall due to water on:
a tile floor in the shower room of a swimming pool.
slippery tile on the pool edges.
the floor of the gym or exercise room.
Mats for Interior Entrances to Hotels, Motels and Resorts
You may slip or trip and fall while entering a hotel. The victim's case may be stronger if he or she slips on water at the entrance and there were no mats at the hotel's entrance.
A slip and fall at the entrance of a hotel may be tougher if there were mats. However, if the mats are bunched up the case may be easier.
The guest may have a stronger injury case if he or she can show that the hotel, resort or motel did not use one or more of the following procedures to make its property safe.
Failure to follow the procedure must have caused the guest's injury:
Check bathroom floors and areas near water fountains and drink machines often.
Use absorbent, nonskid mats at the bottom of water fountains to absorb excess moisture.
Require guests to put their workout bags in locks (if available).
Remove unused towels and weights, and put them in the proper storage rack.
Use an inspection sheet to record inspections times.
The hotel, resort or motel may hire an outside company to perform any of the above services. If so, the other company may have an insurance policy that might provide compensation.
Exterior Dangerous Conditions at Florida Hotels, Motels and Resorts
There are many exterior dangerous conditions that can cause a fall at a Florida hotel.
Staircase with Broken Tile or Missing Step
A step on a staircase may break at a hotel or resort. If this happens, the hotel should place a warning sign next to the step.
The hotel should immediately block of this area. They should fix the step as soon as possible.
If a Florida hotel fails to warn and fix the hazard, an injured person may have a premises liability claim against the hotel. The victim may be able to recover his or her damages.
Guest Bathroom Cases Against Hotels, Motels or Resorts
At least 8% of accidents at hotels occur in the bathroom. A hotel has a duty to use reasonable care to make the guest bathroom's safe.
Faulty Grab Bars in the Shower
A hotel, motel or resort may have a hotel that has a faulty grab bar in the bathtub or shower. You lose your balance after trying to hold onto the faulty grab bar. If you fall as a result, you may have a personal injury claim.
You could also slip and fall on water that is leaking through a crack in the shower door hinge.
Swimming Pool Accidents/Jacuzzi Areas
Most hotel pool accidents in Florida are slip and falls. More data can be found at the Association of Pool and Spa Professionals.

Pool decks at Florida hotels should have anti-slip flooring. There should be enough drainage so that water does not form puddles.
The pool deck should be even. An injured hotel guest should take pictures of pooled water if it causes a slip and fall.
The pool deck and area should be clean. It should not have debris or dangerous conditions. Each day the pool area should be inspected prior to letting guests in the pool area.
Any trip hazards should be removed. If a trip hazard cannot be removed, it needs to be marked properly. It can be blocked off.
The edges of the hazard should be soft. This may prevent injury to a guest.
Settlement for Slip and Fall on Hotel Pool Deck (Leg Fracture)
A a guest who slipped and fell on a hotel pool deck.
As a result, he suffered a leg fracture. He claimed that the pool deck was too slippery.
He had surgery. I worked with an attorney from a different law firm on this case. We settled the case.
Hotel Pool Accidents
Ladders should have nonslip tread on at least one area of the deep section in a pool. Diving boards should have anti slip tread.
Find out more about Florida swimming pool injury claims.
Lower Leg Injuries at Florida Hotels
$18K Settlement for Slip and Fall at Hotel in Miami (Leg Injury)
A hotel guest claimed that she slipped and fell on water near the cafeteria at a Hyatt Place hotel in Doral. Doral is in Miami-Dade County, Florida.
As a result of her fall, she claimed that she suffered quadriceps tears. The quadriceps is also called the "quad". Shortly after her fall, she got a free consultation from me to see if I could be her hotel slip and fall attorney. After we spoke, she hired me as her Miami slip and fall lawyer. I begin working hard on her case.
At the time of her fall, my client (the hotel guest) was in Florida for a work trip.
The good news?
Her co-worker was a witness to her slip and fall. Thereafter, I spoke with her co-worker. Her co-worker said that an employee at the hotel mopped the area before the fall.
The co-worker said that a "slippery when wet" warning sign was placed by the hotel entrance. However, the co-worker said it was not visible to my client, the hotel guest.

Zurich Insurance Company was the hotel's insurer.
They initially offered nothing. We prepared a written statement for the witness to sign under oath.
The witness signed it. We sent the witness the statement. She signed it.
We sent it to Zurich. She treated with a doctor for about six weeks. She did not get further treatment. Surgery was not recommended.
I settled her hotel slip and fall case with Zurich for $18,000. In addition, Zurich paid us $5,000 for the Medpay coverage on the hotel's insurance policy. I did not charge on a fee on the $5,000 in Medpay benefits that I got her.
Hotel Guest Wins $1,155,806 for Slip and Fall Near Ice Machine
This isn't my case. A hotel guest claimed that she slipped near an ice machine at a Broward County Hotel on July 7, 2007. She claimed that the floor wasn't reasonably slip resistant.
She was 29 years old and had 3 kids. Her occupation was a deli manager.
She argued that the hotel should've had carpet or a mat near the ice machine, or that the floor should've been slip resistant. The court allowed the testimony of someone who said that the ice machine had leaked two years before the accident.
Choice Hotels International argued that this was irrelevant as to whether the machine was leaking on the day of the accident.
The trial court disagreed with the hotel.
The court allowed testimony that the maintenance man had told someone "this machine is always leaking."
Her attorney hired a hospitality expert, who likely said that the floor should've had carpet or mats or been slip resistant. Her lawyer also hired an engineer, George Zimmerman, who may have testified as to slip resistance.
It may cost $500 or more to hire a hospitality expert to give an opinion on whether he/she feels that hotel was negligent. An expert like the engineer used in this case usually requires an initial fee of $1,200 or so.
She was pregnant at the time of her fall. She mostly complained of low back injuries.
An ambulance took her to the emergency room. This helped her case.
She was seen at the ER, and was instructed to see her doctor. Then, she continued getting medical treatment for her lower back injury.
She then had another slip and fall at someone's house. The hotel argued that this new slip and fall caused her new back injury.
She said that this 2nd slip and fall was caused due to her difficulty walking from the first slip and fall. When you have a 2nd accident, it can make it tougher to prove that the first accident caused your injury.
She also had gaps in her medical treatment. In total, she had about 17 injections, which included facet blocks, sacroiliac injections, and epidurals.
A Doctor Analyzed Her Nerve Studies That She Had Done
A neurologist, Dr. Richard Kirshner, MD, diagnosed her with cervical disk displacement, cervical radiculopathy, lumbar disk displacement and lumbar radiculopathy. She also complained to him of paresthesia (numbness).
Johnson complained of a shocking sensation from her neck to her buttocks. Dr. Kirshner called it a Lhermitte's sign.
He said that any impingement on the spinal cord can cause a shocking sensation from the neck down to the buttocks, into the legs or even into the arms.
Johnson was given an EMG test. She had findings that were consistent with L5 radiculopathy on the right. (Radicular pain may also be accompanied by numbness and tingling, muscle weakness and loss of specific reflexes. When nerve dysfunction is present, this is called "radiculopathy".)
Her L5 nerve root was affected. Dr. Kirshner related her radiculopathy of the L5 nerve root to the incident on June 7, 2007.
Victims' Lawyer Offered to Settle for $500K (But Hotel Didn't Accept)
On October 24, 2011, Johnson (through her lawyer) offered to settle for $500,000. Tamarac Hotels, Inc. didn't accept it.
The breakdown of the $1,155,806 jury verdict is:
I think that this was a great result for her. The verdict was on November 3, 2014.
The final judgment was for $960,225.82. The hotel tried to get the verdict reduced. On January 15, 2015, the trial judge refused to reduce the verdict.
Choice Hotels International (the holding corporation) accused Johnson of fraud upon the court by repeatedly being untruthful throughout the course of the lawsuit.
Specifically, Choice Hotels claimed that she failed to disclose to her treating physicians an accident in which she fell down a flight of stairs three months after this accident, before she begun treating. Choice also said that Johnson failed to disclose a subsequent car accident.
The hotel said that she never told her doctors she suffered from chest pain prior to the accident. Thus, the hotel argued that her doctor's opinions (were flawed) because they were based upon the history given to them by her.
The trial court also awarded attorney's fees because the guest's final judgement was 25% higher than her offer to settle during the lawsuit.
On April 13, 2017, the appeals court approved the verdict. Tamarac Hotels, Inc. v. Johnson, Fla: Dist. Court of Appeals, 4th Dist. 2017
On October 4, 2017, the Florida Supreme Court denied review. This means that Tamarac Hotels (Mainstay Suites and Comfort Suites) owes the injured guest the full judgment.
The case is Nickesha Johnson vs. Tamarac Hotels, Inc. d/b/a Mainstay Suits and d/b/a Comfort Suites, and Choice Hotels International.
Will a Hotel's Insurance Company Pay You Medical Payments Coverage if You're Injured on Its Property?
A hotel guest is entitled to receive benefits directly from the hotel's insurance through the medical payments ("med pay") provisions of a premises liability insurance policy issued to the hotel. The hotel's med pay coverage would also pay for a lawful visitor on the hotel's premises.
This assumes that the hotel has med pay insurance on its policy.
Medical payments without regard to liability. For med pay to apply, the guest must suffer injuries on the property.
Self-insured hotels don't have med pay. The same is true for some large hotel franchisees.
Thus, some of the following hotels may not have medpay: Hilton, Disney hotels, Hyatt or Hyatt Regency hotels, Marriott, JW Marriott, Courtyard Marriott, Sheraton, Fontainebleau Miami Beach, Gaylord Palms Resort & Convention Center, Westin or Ramada.
Send a Written Insurance Disclosure Request to See if the Hotel has Medical Payments Coverage
A guest who slip and falls on a Florida hotel's property should send a insurance disclosure letter pursuant to Florida Statute 627.4137. That will require the hotel's insurance company to tell you if the hotel has med pay coverage.
If the guest is forced to sue to get the hotel's insurer to make payment of medical payment benefits, he can recover attorney's fees and costs. State Farm Fire & Cas. Co. v. Kambara, 667 So. 2d 831, 831-32 (Fla. 4th DCA 1996).
The best part?
If the attorney is able to get him a check from a hotel's med pay coverage without a lawsuit, the lawyer can't charge a fee for medpay. Florida Bar v. Thomas, 698 So.2d 530 (Fla.1997).
The hotel guest is considered an omnibus insured.
Keep in mind that medical payments coverage is different than the hotel's liability coverage. With liability coverage, the hotel's negligence must have caused the guest's injury in order for the insurance company to owe him money under liability coverage.
Hotel liability coverage is often in the amount of $1 million dollars or more. On the other hand, medical payments coverage is typically in the amount of $1,000, $5,000 or $10,000.
How Long Will It Take to Settle a Hotel Slip and Fall Case?
It will depend on whether the hotel accepts responsibility for your fall. The length of time to settle will also depend upon when you're finished treatment.
In almost all hotel slip and fall cases, the injured person should wait to settle until he or she is finished getting medical care. Otherwise, the hotel guest may settle the case without knowing the injury severity.
With minimal treatment, a hotel slip and fall claim could settle within a few months.
On the other hand, if the victims gets surgery, this prolongs the treatment time. Cases with surgery can take several months to years to get a settlement for fair value. On a positive note for the hotel slip and fall case, surgery increases the full settlement value.
Injuries at Caribbean Resorts with Ties to Florida
In some situations if you are injured in the Caribbean or outside of Florida, you may be able to sue in Florida if:
the defendant does business in Florida
is registered to do business in Florida; or
has its principal place of business in Florida.
Starwood Hotels in Florida
According to Claims Management, Starwood's goal is not to be risk free as operating a hotel always carries some degree of risk. For example, many guests slip and fall at a hotel through no fault of the hotel.
I wrote a different article on general accident claims against Florida hotels, motels and resorts.
Did a hotel, resort or motel's carelessness cause you to slip, fall and suffer an injury in Florida? Were you injured in another type of accident, or somewhere else?
See Our Settlements
Check out some of the many Florida injury cases that we have settled, including but not limited to slip or trip and falls, supermarket or store accidents, accidents at an apartment complex, condo building or home, restaurant accidents, hotel accidents, day care accidents, cruise ship accidents and much more.
I want to fight to get you a payout for your accident at a Florida hotel.
Our Miami law firm represents people injured anywhere in Florida in slip, trip and falls, store or supermarket accidents, cruise ship or boat accidents, accidents at an apartment complex, condo building or home, and many other types of accidents.
We want to represent you if you were injured in an accident in Florida, on a cruise ship or boat. If you live in Florida but were injured in another state we may also be able to represent you.
Call Me Now!
Call us now at (888) 594-3577 to find out for FREE if we can represent you. We answer calls 24 hours a day, 7 days a week, 365 days a year.
No Fees or Costs if We Do Not Get You Money

We speak Spanish. We invite you to learn more about us.