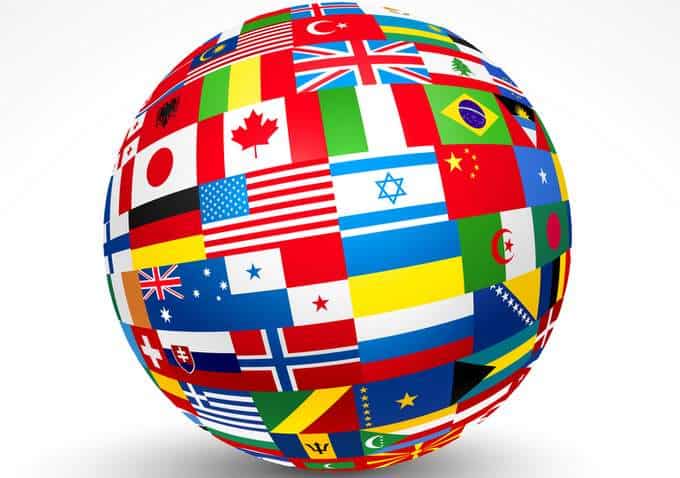 Someone's negligence may cause an international visitor to get hurt in Florida.
When I use the words "international visitor" or foreigner, I'm referring to a tourist, or someone who is in Florida for business travel. Also, some international tourists refer to themselves as non-US citizens. However, citizenship really doesn't affect these claims.
I wrote a separate article for out of state visitors (who live in the US) and are hurt in a Florida car accident.)
Foreigners have similar rights to US residents in Florida injury claims. However, there are many differences.
First, I'll talk about some settlements that I've had for visitors from other countries who were injured in Florida. You'll hear about car accidents, slip and falls and more.
You'll learn about claims for international tourists who is injured while in rental car in Florida.
Then, I'll focus on more accidents where foreigners' rights may different than US residents.
Types of Compensation Foreigners Can Get for an Injury in Florida
You may be entitled to compensation for some, or all, of the following damages:
NOTE: If you were inside a car at the time of an accident, and someone else's negligence caused your accident, you may need to have a threshold injury in order to make a claim for pain and suffering.
Do NOT assume that your injuries are not permanent. (Leave it up to a Florida doctor who has experience with medical guidelines involving permanency.)
Foreigners Need a Lawyer Now More Than Ever
In Florida, a new law says if you're more than 50% at fault in an accident, you won't get money. This isn't just a minor change; it's a game-changer that could leave you empty-handed if you're not careful.
Imagine needing money for medical bills, fixing your rental car, or even just to get by—and getting zero because you're more than 50% to blame. That's why, now more than ever, you can't afford to take risks.
You need a top-notch lawyer who can fight for you to tip those scales in your favor.
$325K Settlement for Broken Leg (Car Hit Pedestrian in Miami, Florida)
Watch this interesting video on this settlement:
This is a $325,000 settlement after a driver crashed into a pedestrian in Coconut Grove, Florida. The "Grove" is in Miami-Dade County.
This settlement explains a foreigner's rights if he or she is hurt while on vacation in Florida.
Below is an x-ray which was taken at the hospital. It shows his lower leg fracture. Specifically, he had a tibia (shinbone) fracture.
At the hospital, an external fixator was drilled into his leg, which you can see below.
If you have surgery, this increases the full value of the case. This is especially true if you an external fixator put in your leg. The fixator was removed shortly within the year.
A doctor (in his home country) then drilled an intramedullary rod into his bone. The rod and screws were left in place.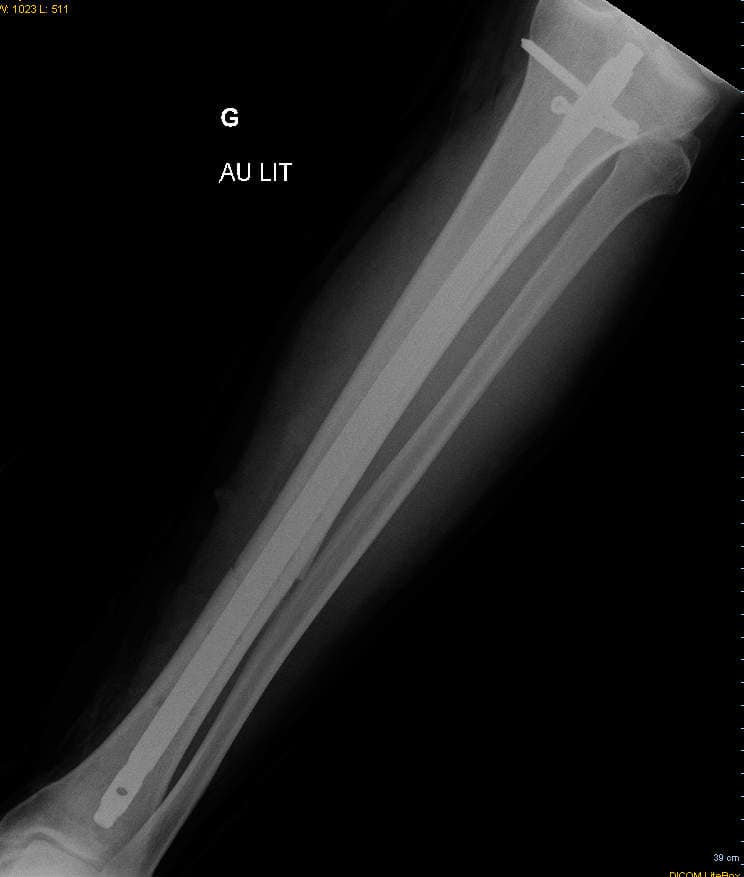 His case was worth more because the rod and screws were left inside his body. This image has appeal to a jury.
The driver who caused the crash was working for US Customs when the accident happened. He was driving a rental car. Philadelphia Insurance Company insured the rental car. They paid the $100,000 bodily injury liability (BIL) limits.
I sued the the United States of Miami in federal court in Miami. They paid $125,000 to settle.
It gets better.
Uninsured Motorist Insurance Company Paid $100K to Settle
I also made a underinsured motorist (UIM) insurance claim with my client's UIM insurer, Ace American Insurance Company. Ace paid only after I filed a civil remedy notice of insurance violation.
If they failed to offer the $100,000 UIM insurance limits, I may have been able to sue them for bad faith. Ace American Insurance Company paid the $100,000 limits without a lawsuit. (Ace has since bought Chubb Insurance.)
Thus, if an insurance company has low bodily injury limits they get more nervous about getting hit with a big verdict.
The total settlement was for $325,000. This is a good settlement for a broken leg case.
Most of the settlement was for pain and suffering.
$100K Settlement for Chinese Bike Rider (Hit by Truck in Florida)
A 70-year-old woman from China was visiting her daughter in Cooper City.  She had been here for 6 or 7 months. Cooper City is in Broward County, Florida.
The Chinese woman was riding a bicyclist at an intersection in Cooper City. A pickup truck hit her in the intersection.
USAA insured the pickup truck. She was rushed to the Memorial Regional Hospital in Hollywood, Florida via ambulance. The bike rider suffered facial fractures and collapsed lungs.
There, doctors surgically put a plate in her face.
After reading good things about my law firm online, the injured woman's relative contacted my law firm.  After we spoke, the Chinese tourist hired us.
GEICO insured her daughter. Since was staying with a relative at the time of the accident, the daughter's Personal Injury Protection (PIP) paid the hospital $10,000 towards her medical bills.
USAA's bodily injury liability insurance limit for the at fault driver was $100,000. USAA paid us the $100,000 within months of the accident. This was a fast settlement.
I got the hospital to agree to reduce its bill from $100,000 to $33,333.33.
Unfortunately, the injured bicyclist's daughter did not have underinsured (UIM) motorist coverage on her auto insurance policy. Thus, I could not get more money for her.
If the injured woman's daughter would've had undersinsured motorist (UIM) insurance, the settlement would've been much bigger.
$79K+ Settlement for Tourist Injured in Florida
A tourist (from another country) was visiting Florida for vacation. While in Florida, the tourist was injured at a premises in Florida. The tourist claimed that the business' carelessness caused her injury.
The tourist filled out my free consultation form to see if I could represent her. When we first spoke, I believe that she had already returned to her home country.
Thus, we set up a Skype call. I am also happy to use Facetime, Facebook Messenger Video or use WhatsApp. I think that many tourists who visit Florida like to see my face instead of just hear my voice on the phone. Additionally, it's much less expensive to communicate via Skype than by phone. I'm totally fine with using video to communicate. In fact, I suggest it.
Like many foreigners who visit Florida, she asked me many questions before she hired me. I respect this. Often times, people are nervous before hiring a personal injury lawyer.
Many of these questions were about how much compensation she could expect. That is often a very tough question to answer. Especially when I have limited facts shortly after the incident. She asked other questions about how my attorney's fees worked in a personal injury case.
Within days of her first email, the tourist hired me. I settled her personal injury claim for over $79,000. Needless to say, she was was very happy with her personal injury settlement.
$73K Settlement for Colombian Who Was Fell at a Condo (Miami)
A Colombian lady was visiting her condominium that she owned in Sunny Isles. Sunny Isles is in Miami-Dade, County, Florida.
While heading to the parking garage, she exited a door. This was her first time exiting through this door.
Below is a photo of the door that she exited through.
The door had a big step down with no warning sign.
She misstepped and fell down the stairs. She went to the hospital where she was diagnosed with a nose fracture.
After reading excellent things about my law firm online, she hired me as her injury lawyer.
I made a claim with the condominium association, who notified its insurance company.
Why was the condominium association (or its property management company) liable?
Because in Florida, a condominium, apartment building and property manager has two duties that it owes to invitees:
1. To use reasonable care in keeping and maintaining the premises in a reasonably safe condition; and
2. To give the invitee warning of concealed perils which are known or should be known to the landowner, and which are unknown to the invite and cannot be discovered by him through the exercise of due care. Friedrich v. Fetterman and Associates, P.A., 137 So. 3d 362 (Fla. 2013).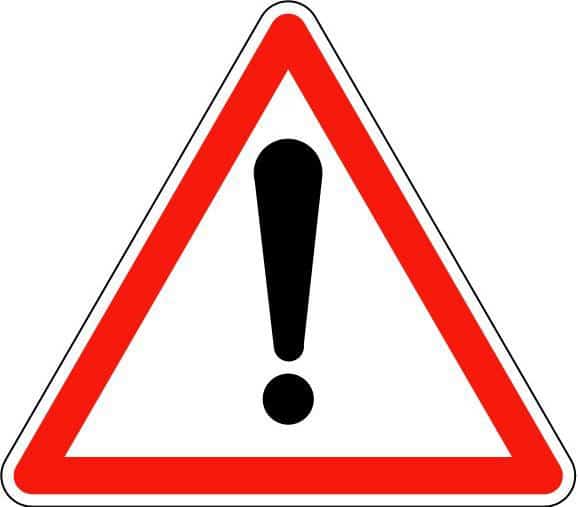 I argued to the insurance adjuster that the condominium association breached its duty to warn by not having a warning sign on the door. My client did not know that there would be a step down upon her exit.
An Excellent Insurance Company Insured the Condominium Building
Scottsdale Insurance Company insured the condominium association with commercial general liability (CGL) insurance.
Scottsdale has an excellent reputation for fairly paying Florida injury claims.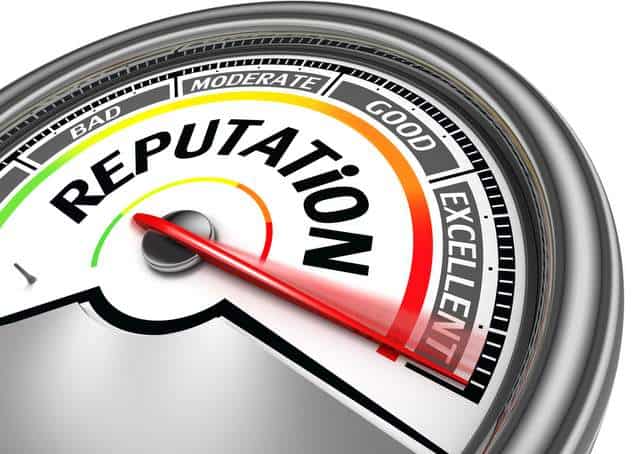 The injured woman ended up having nose surgery in her home country. I paid an US translator to translate her Spanish surgery records to English.
After a tough negotiation, Scottsdale paid us $73,000 to settle her personal injury claim.
Scottsdale also paid its $5,000 Medical payments (Medpay) coverage limits. Since I did not file a lawsuit, I did not charge a fee on this $5,000 in medpay coverage.
Some Florida attorneys charge a fee Medpay, even when they do not sue. However, it is not ethical for a lawyer to charge a fee on Medpay benefits in a Florida case if a lawsuit was not required.
I do not charge a fee on Medpay benefits if I don't have to sue to get it. In this case, this put an additional $5,000 in my client's pocket.
My client had travel insurance through Assistcard. Assistcard wouldn't pay the hospital.
Thus, we filed a consumer complaint with Florida's Department of Insurance in order to get Assistcard to pay $2,500 to Mount Sinai Hospital.
Assistcard did not ask to be paid back from her personal injury settlement. This case is yet another example of a foreigner's rights if he or she is hurt while on vacation in Florida.
See more about this $73,000 settlement for a broken nose.
Do international visitors need to have medical records translated to get a settlement?
It depends.
If you broke a bone and had a surgery while you were in the United States, then the case has a high full value. This assumes that someone else was careless and caused your injury. In this instance, the bulk of the value of your case likely already exists from the medical records and bills from the US hospital. Therefore, you may be able to get a good settlement even if you do not have your medical records from your home country.
On the other hand, if you had surgery in your home (non-English speaking) country, then you very likely will want your medical records (and potentially bills) translated into English. If you hire an injury lawyer, he or she will pay (advance) the cost of the translator. That is one of the many benefits to hiring an accident attorney.
Hotel Guest Gets $31,500 After Shower Door Cuts Him
A man from Indonesia was visting Florida for vacation. He was staying at the W-hotel in Fort Lauderdale, Florida. When he exited the shower door, the door shattered and sliced his foot.
The photos of the cut were gruesome. They showed the flesh inside a portion of lower leg.
However, as with many cases where someone gets a big cut, after some time passed, the scar was hardly visible.

Liberty Mutual Insurance insured the hotel.
They paid $31,500 to settle the case. Ace Insurance insured the company that installed the glass in the shower door.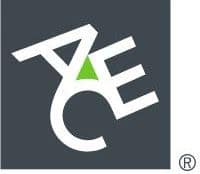 ACE offered $10,000 to settle. My client didn't want to settle with Ace.
If he did, the total settlement would've been for $41,500.
Jamaican Driver Gets $10K for Back Injury (Car Accident)
A Jamaican man was driving a SUV in Florida. Another vehicle crashed into the back of the SUV that he was in.
The Jamaican's man's SUV sustained huge property damage. He also was injured. He got a free consultation with me and hired me as his injury lawyer. Since this was a vehicle accident, I made sure that his medical bills were paid with the proper insurance.
An insurance company – that is no longer in business – insured the driver (of the van that caused the crash) with bodily injury ("BI") liability insurance.
An MRI revealed a Focal Left Neural Foraminal Disc Protrusion (Herniation) at L4-L5, resulting in mild foraminal stenosis. The MRI report didn't say that the size of the protrusion (herniation).
His pain was intermittent ("comes and goes"). The insurer offered $7,500. They argued that one of the medical report's stated that the the injury was a disc protrusion and in a separate section said it was a herniation.
The orthopedic doctor said that the injured man was a candidate for lumbar percutaneous diskectomy. The insurance company knew that this doctor was liberal in his treatment approach.
He often recommended surgery for similar injuries. Thus, his credibility was in question.
My client did not want to have surgery. The total medical billed charges were $7,000, and the out of pocket medical bills were $1,600.
I told my client that on a good day the case was worth $20,000. My client didn't want to sue.
We settled the BI case for $10,000.
Jamaican Passenger Gets $7,500 for Spinal Injuries from Miami Car Accident
A passenger was traveling in a vehicle in Miami, Florida. Another vehicle crashed into the back of the vehicle that she was in.
The MRI impression was mild disc dessication and disc space narrowing with a very mild annular bulge at the L5-S1 level.
She did not want to see an orthopedic doctor, thus there was no surgery recommendation. The case was worth $7,500 or maybe a few dollars more.
She did not want to sue. We settled with the careless driver's insurance company for $7,500.
Jamaican Driver Gets $5,000 for Miami Car Crash
A Jamaican woman was driving a car ("host car") in NW 7TH Avenue and 95 Street in Miami Shores, Dade County, Florida. A driver of another car hit the host car.
The other driver received a ticket for reckless driving resulting in serious bodily harm.
Progressive insured the reckless driver. An ambulance took her to the hospital.
She was there for a few hours. Fortunately, she did not need any other medical treatment.
Thankfully, she did not have a permanent injury.
Jamaican Passenger Gets $5,000 for Auto Accident in Miami
A Jamaican woman was in a car ("host car") in NW 7TH Avenue and 95 Street in Miami Shores, Dade County, Florida. A driver of another car hit the host car.
The other driver received a ticket for reckless driving resulting in serious bodily harm.
Progressive insured the reckless driver. My client received very little medical treatment.
Fortunately, she did not have a permanent injury.
Customer of Store Gets $3,000 for Small Cut to Forehead
A foreigner was shopping in a store in Dolphin Mall. The mall is located in Sweetwater, Florida west of Doral and Miami.
He claimed that a small sign – that was on one of the shelves – fell and cut his forehead. His cut was very small.
He got little to no medical treatment. He received almost the entire settlement after my attorney's fees and costs.
Foreigners Might Have Much Lower Medical Bills
Foreigners will usually have lower medical billed charges. This will make the full value of the case lower. Medical providers in the US have much higher billed chargers than providers in foreign countries. And I'm not joking. I mean much higher.
For example, if you have emergency surgery on a broken bone in the United States, the hospital bill can easily be $100,000 or more. And that's just the hospital bill. In addition, there will be surgeon bills and other bills.
Someone's negligence may cause your injury in Florida, and you may live in a Non-English speaking country. If so, you may need to have your medical records and bills translated to English (by a certified interpreter).
Pain and Suffering Compensation
It may be very difficult – or impossible – to make a claim for personal injury in your country if someone's negligence caused your injury. Do not assume that the same is true in Florida.
I am reminded of my dealings with a health insurance subrogation adjuster when I represented a client who lived in Europe. My client was injured in Coconut Grove, Miami-Dade County, Florida.
The health insurance subrogation adjuster laughed when I told her that my client had a "permanent injury." He had two surgeries on his leg. I sent the doctor – who worked in Europe – a form to complete that asked him questions about my client's injuries.
The doctor that treated my client in Europe stated in writing that my client had a permanent injury. Different countries and cultures perceive the seriousness of an injury differently.
In almost every case, you should make sure that you have a permanent impairment rating in writing from a doctor that has examined you.
This is true even if the liability insurer is offering a settlement that includes money for pain and suffering. It is even more true if you want to get a pain and suffering payout in a bodily injury case after being in a Florida auto accident.
If the Foreigner Sues (He or She May Have to Come Back to Florida to Testify)
You generally only have to come back to Florida if you file a lawsuit.
The good news?
Most injury claims settle before a lawsuit. This is true for car accidents, slip and falls and other types of accidents.
If you're getting fair settlement value for your claim, it's better to settle your claim before a lawsuit. First, lawsuits add stress. Thus, settling without a lawsuit is less stressful.
Second, your attorney's fee will be less if you don't sue. And if you're wondering, I have some good news. There are no attorney's fees or costs if we don't get you money.
Tourist Should First Look For At Fault Driver's BIL Insurance (Car Accidents)
Other than personal injury protection (PIP), a tourist's first source of compensation is the at fault driver's bodily injury liability (BIL) insurance coverage. An at fault driver's BIL insurance covers the tourist's pain, suffering, inconvenience, lost wages and medical bills.
If the at fault driver has enough BIL insurance, the tourist won't need to look for another source of compensation.
For example, let's say that a tourist is visiting Florida from Germany. A tractor trailer crashes into the back of the tourist's rental car. As a result, the tourist breaks his leg and finger. At the hospital, doctors perform surgery on both. Tractor trailers usually have at least $750,000 in BIL insurance.
Thus, if the tourist has a pretty good medical recovery. $750,000 may be more than enough to cover the tourist's personal injury claim. For example, I settled a claim for a broken leg and finger for $445,000.
Uninsured Motorist Insurance Pays if There's Not Enough BIL Coverage
However, in Florida, many at fault drivers don't have enough BIL insurance. Additionally, there are hit and run accidents. Moreover, many drivers have no BIL insurance.
If you were in a car accident, you may have purchased uninsured motorist (UM) coverage when you rented a car. UM coverage may give you compensation if the person who hit you is driving an "uninsured" motor vehicle.
For UM coverage to apply, the other vehicle's driver must have been negligent. Negligent means careless. If the other driver hit the back of your rental car, he or she likely was negligent.
I'll give an example of a foreigner who had no idea that he bought uninsured motorist insurance when he rented a car in Florida. A Switzerland resident was on vacation in Miami, Florida. Unfortunately, while in Coconut Grove (Miami) a car hit him.
He told me that he did not purchase uninsured motorist coverage. However, my job as an attorney is to be thorough. Thus, I did not take his word for it.
I requested the declarations page and the insurance policy for his rental vehicle.
The good news?
It showed that he had purchased $100,000 of uninsured motorist car insurance.
We made a claim against the UM coverage. We settled for the limits of $100,000. The moral of the story is to never assume that you did not purchase car insurance. Until you see it sworn by the rental car company in writing.
Some foreigners purchase UM car insurance coverage and are unaware of it. If you were involved in a car accident and you were injured, you should know who pays your medical bills.
Which Rental Car Companies Offer $1 Million in Uninsured Motorist Insurance to Foreigners?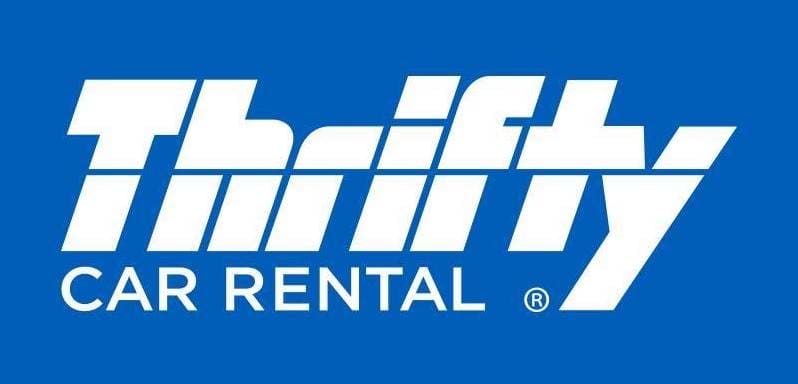 If you purchased Liability Insurance Supplement (LIS) with Thrifty, Dollar or Hertz, it includes $1 million in uninsured/underinsured (UM/UIM) motorist coverage.
The UM/UIM coverage applies (while occupying the car) for bodily injury and property damage.
Who insures Thrifty, Dollar and Hertz?
Ace American Insurance insures Thrifty. You should hire an attorney that can show you his past settlements with Ace. I've settled case with Ace. ESIS handles Thrifty's car accident claims and settlements.
Most uninsured motorist cases aren't worth anywhere near $1 million. That is a lot of money.
Which Injuries May Be Worth $1 Million or More?
Some claims may be worth $1 million (or more). The most common cases that have a full settlement value above $1 million (or more) are if you've suffered one of the following:
Also, the death of a minor child or spouse, or the death of a parent has a full settlement value of over $1 million.
Why does a brain injury (with surgery) case have a full settlement value of over $1 million?
First, the hospital charges may easily be over $500,000. Additionally, the neurosurgeon and other doctors will have high bills.
But the bigger damage is for pain and suffering. Additionally, if the injured person was a big wage earner, that adds tremendous value. The past lost wage claim will be big. The future lost earning capacity claim may be even bigger.
Tourists Should Not Quickly Settle With the At Fault Driver
Assume that the at fault driver has $50,000 in BIL coverage. Assume that the tourist has a brain injury and surgery. Here, the injured tourist's personal injury claim is worth much more than the at fault driver's $50,000 BIL coverage limit. In this instance, the tourist should not quickly settle his or her injury case for $50,000 with the at fault driver.
Why not?
First, the injured tourist does not want to give up the right to make a UM claim. This can happen if the you don't follow a particular UM claim procedure. The tourist can also lose his UM claim if the settlement release with the at fault driver's insurer is poorly worded.
Second, the injured foreigner does not want to end up in Federal court. He or she wants to keep the case in Florida state court. There are many advantages to keeping your case state court (instead of Federal court).
Which Rental Car Companies Offer $100K in UM Coverage in Florida?
Alamo Rent a Car and National Car Rental. If you rented a car from Alamo Rent a Car, hopefully you purchased Extended Protection (EP). EP is optional. It is not required.
EP includes UM/UIM coverage for bodily injury and property damage in an amount equal to the minimum financial responsibility limits applicable to the Vehicle (the Primary Protection).
EP also includes additional coverage through an excess liability policy, with limits for the difference between the statutory minimum underlying limits and $100,000 per accident.
Again, Florida doesn't have a minimum UM limit. Thus, Alamo's UM limit is $100,000 per accident.
Like Alamo's EP insurance coverage is underwritten by Ace American Insurance Company.
National Car Rental also offers $100,000 in UM coverage if the renter purchased Supplemental Liability Insurance (SLI).
Does Avis or Budget Rent a Car Offer Uninsured Motorist Coverage?
I'm not sure if Budget Rent a Car's Supplemental Liability Insurance (SLI) includes Uninsured Motorist/Underinsured Motorist coverage.
Budget's website says that UM/UIM are not provided by the policy except in states where mandated by law up to maximum amount of $1MM in Florida or in such amounts as mandated by law.
However, Florida doesn't require UM coverage. Thus, I assume Budget's SLI does not have UM coverage. However, I'm not sure.
Avis' website says that Additional Liability Insurance does not include UM/UIM coverage except in states where mandated by law up to maximum amount of $100,000 or in such amounts as mandated by law.
Thus, I assume that Avis does not offer UM coverage in Florida.
Some Other Rental Car Companies Don't Offer UM Coverage (in Florida)
Unfortunately, some Florida rental car companies don't offer uninsured motorist coverage. This is true even if you purchase LIS coverage when you rent a car. Examples of companies that I've seen who don't offer UM coverage are small (mom and pop) rental companies, Enterprise Rent a Car, Sixt, Advantage Rent a Car.
Basically, if you want to be able to make an UM claim for a car accident in Florida, don't rent a car through Sixt or Advantage Rent a Car.
Sixt Personal Accident Insurance (PAI) is underwritten by ACE USA.
Foreigners Injured in an Uber or Lyft Accident While Visiting Florida
Now, I want to talk about tourists who are injured in an Uber or Lyft accident in Florida, while visiting from another country. The foreigner is typically in Florida for one of two reasons.
They are either here for a:
Vacation (or pleasure)
Business (work related)
If the tourist is injured in an accident while a passenger of an Uber or Lyft passenger, he or she should make a Personal Injury Protection (PIP) claim Lyft. PIP pays up to $10,000 of medical bills and lost wages.
Unlike Lyft, Uber doesn't offer PIP to passengers.
The injured person should quickly send Lyft an affidavit of no insurance (if appropriate). The only foreigners who may not need to complete a PIP affidavit are Canadians who have car insurance that might cover them.
Here is a PIP affidavit that I may use for a foreigner who is injured in a Lyft accident in Florida.
However, the Lyft "No PIP" Insurance affidavit's wording will depend on the specific circumstances of the injured person. Thus, it needs to be a custom fit.
Don't wait for Lyft's claim handler (York or Travelers) to send you this form. The injured person needs to edit the form (as appropriate). Next, he or she needs to sign it in the presence of a notary.
If the injured person has a Lyft accident attorney, he or she should do this quickly. This is one of the many advantages to hiring an injury lawyer.
Then, send the PIP affidavit to York fast. This can lead to a faster settlement for the injured person.
How Could Quickly Completing a PIP Affidavit Lead to a Faster Injury Settlement?
Because the medical bills will get processed (and paid) faster. Thus, the injured person will know the amount of his or her out of pocket medical bills. In order to value a personal injury case in Florida, the injured person needs to know their out of pocket medical bills.
In a Florida car accident, the injured person is only entitled to compensation for their out of pocket medical bills (and any liens). The injured person can't get compensation for the full billed charges.
The injured person may also be entitled lost wages and pain and suffering.
Uber's Insurance Won't Pay PIP Benefits to Foreigners (in Florida)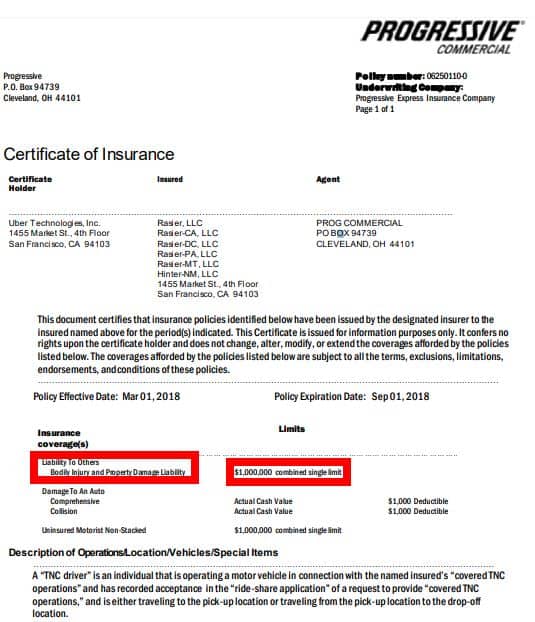 Uber's insurance company doesn't give PIP benefits to Uber passengers in Florida auto accidents. Thus, foreigners aren't entitled to PIP from Uber. Progressive insures Uber in Florida.
You'll notice that PIP insurance coverage isn't on Progressive's Florida policy when the Uber is engaged in a ride. Also, Florida's rideshare law doesn't require PIP.
As you can see from the above image, Progressive is currently Uber's insurer in Florida.
Tourists Injured at Walt Disney World or Universal Studios
As you probably know, two of the most popular tourist destinations in Florida are Walt Disney World and Universal Studios. Both Disney World and Universal Studios have many theme parks and hotels.
I've written extensively about personal injury claims against Disney World. Additionally, you can see my detailed article about claims for people who are injured at Universal Studios. We only accept serious injury cases against Disney and Universal Studios.
Thus, if the extent of your injury is a bruise, we sympathize with you. However, since most injury claims take time to settle, we are unable to represent tourists who only have a bruise (if it's not permanent) and no other injuries.
On the other hand, if you have a serious injury, I'd like to represent you against Disney World or Universal Studios. Of course, this assumes that Disney or Universal did something wrong that caused your injury.
If a International Tourist's Child Is Injured Florida, Is the Case Different than an Adult's Claim?
Yes, if the child has a serious injury. When I say serious injury, I'm referring to a claim that has a settlement value of over $15,000. This is because if a minor's case settles for over $15,000, the settlement will (at a minimum) need to be approved by a court. Florida Statute 744.301/744.387.
The settlement will need to be approved in Florida. At a minimum, the court fee to approve a minor's settlement is $231.00.
The court's $231.00 fee is for cases where the minor's net settlement is under $15,000. A child's "net settlement" is the remaining amount after attorneys fees, costs and guardian attorney fees (if any).
If you hire a Florida personal injury lawyer, he or she can likely give you the name of a guardianship lawyer. This guardianship lawyer should be able to get court approval (if a lawsuit hasn't been filed).
The good news for the injured minor tourist's parent?
The guardianship lawyer won't require any upfront payment. He or she will paid from the child's settlement after the injury lawyer is paid. If the injured minor's parent wants to hire the guardianship lawyer, the parent will have to sign an agreement with the guardianship lawyer.
What injuries to a child will most likely require court approval of the settlement?
Look at past Florida jury verdicts in general, some injuries to a child consistently have a full value of pain and suffering of over $15,000.
Some of these are injuries are if a child has a:
Also, the full settlement value of pain and suffering is way above $15,000 if a child has surgery to fix a:
There are many more injuries that usually are worth over $50,000. Learn more about getting court approval for a child's injury settlement.
In addition, sometimes child injury settlements will have to be kept in a guardianship bank account. This happens if the child's net settlement (after attorney's fees, costs, bills, etc.) above $15,000. Alternatively, the money may be kept in a structured settlement (annuity). The structured settlement pays the child when he or she turns 18 years old.
What Happens if a Structured Settlement is Needed, and the Child Lives in A Different Country?
A foreign tourist's child may get seriously injured at Disney World. The same can happen at in an accident at Universal Studios Orlando, or anywhere in Florida. Maybe a child is injured in a car accident by someone who Progressive or State Farm insures. The possibilities are endless.
Again, if the net settlement (after attorney's fees, costs, bills, etc.) from a injury to a child in Florida is above $15,000, then a structured settlement needs to get set up.
The good news?
A structured settlement can still get set up for a foreign tourist's child. (Some foreign tourists refer to themselves as non-US citizens.) For a foreign tourist, payments have to flow to a bank that is located in the United States (US) with a branch in the country of the tourist's residence.
This is so the injured child can starting getting the payments when he or she becomes 18 years old. The United States (US) life companies (who issue annuities) will not mail a check to a foreign country. One example of a bank that is located in the US and has a branch in another country is Barclays. Of course, there are many others.
The injured child's parent has the choice of using their own structured settlement broker to arrange terms that are favorable to the injured child. That broker will work with the at fault party's structured settlement broker to reach a deal.
A Florida injury lawyer can recommend a structured settlement broker that has the child's best interest in mind. This is another advantage of hiring a Florida accident lawyer, instead of taking on the responsible insurance company by yourself. I want to give you a free consultation so that you can see the benefit of hiring me as your Florida personal injury attorney.
Subrogation Laws (Repaying "Your" Insurance Company)
A foreigner may settle a case where someone's negligence caused his or her injury in Florida. If so, the victim's health plan may have paid medical expenses. If it does, it may have a right of subrogation.
The health plan may have a right to recover money that it paid for medical expenses. The health plan has a right to be repaid for medical expenses related to the accident.
Some foreign countries' subrogation laws allow the health plan to claim the costs for future insured health care services that an injured person may need.
This does not happen in the US under private health plans. Below are subrogation laws of the countries that have the most visitors come to Florida.
Canadians Injured in Florida Accidents
3.7 Millions came to Florida from Canada in 2013. Canada has ten different provinces. Each has different subrogation laws. Most Canadians who travel to Florida come from the following provinces:
If you Live in Ontario and are injured in Florida, Read This
Ontarians are subject to the Ministry of Health and Long-Term Care. The Ministry Program is known as Ontario Health Insurance Plan (OHIP). It pays for a wide range of health services.
An Ontarian may be injured in a Florida accident caused by someone else's negligence or wrongdoing. If he or she makes a claim for damages or sues, the Ministry of Health and Long-Term Care can recover its costs for health care and treatment.
The ministry recovers the cost from insurance companies (or at-fault parties) for all OHIP insured health services provided up to the time of settlement or judgment. It also claims the costs for future insured health care services that an injured person may need.
The subrogation unit tries to contact CCAC or other funding agencies upon settlement. The above laws are based on Legislation in the Health Insurance Act, Section 30-36 and Regulation 552, Section 39, and in the Long Term Care Act, Section 59 (ss1-13).
The Ministry can be called at 613-548-6663. OHIP has used Florida attorney Roy Glass to represent their interests. Roy is also an experienced, professional Florida injury lawyer.
I settled a subrogation lien with the Ministry of Health.
People Who Live in Quebec and are Injured in Florida Accidents
Under s. 18 of the Quebec Health Insurance Act, RAMQ has the power to recover all medical expenses incurred to treat the victim from the party whose carelessness caused the accident. The government of Quebec under s. 10 of the Hospital Insurance Act can recover hospital expenses.
RAMQ (Quebec Health Insurance Board) generally seeks recovery for medical and hospital expenses that it already incurred. However, I have read that in the past it has tried to recover money for future medical expenses when the injuries are very serious.
Nova Scotia Residents Injured in Florida Accidents
Nova Scotians who are injured in Florida due to someone's carelessness should report the incident to the Department of Health and Wellness. The third party claim notification form should be completed. It needs to be sent to the Nova Scotia Department of Health.
Someone's negligence may cause a Nova Scotian's injury in Florida. If so, the Crown may have a subrogation claim. Nova Scotia law pays the victim's attorney at the following rate:
15% of the first $5,000.00 recovered;
10% of the next $10,000.00 recovered; and
5% of that amount recovered in excess of $15,000.00.
This may be a conflict of interest under Florida attorney ethics rules. Florida lawyers should send the Department of Health written correspondence confirming that this percentage is a reduction off the lien. The lawyer should confirm that it is not an attorney's fee.
Their contact information is:
Email: TPL@gov.ns.ca
Phone: (902) 424-6202
Mailing address:
Department of Health and Wellness
Revenue Recovery / Third Party Liability
P.O. Box 488
Halifax, Nova Scotia
B3J 2R8
New Brunswick
I could not find any information about New Brunswick's government's subrogation rights.
Brazil Residents Who are Injured While a Tourist in Florida
1.8 million Brazilians visited Florida in 2013. Almost 770,000 Brazilians visited Central Florida in 2013. Visit Orlando says that more tourists come to Orlando from Brazil than any other foreign country than Canada.
The Brazilian Civil Code states that there is a right of subrogation. It comes from a contract between the parties (conventional subrogation, art 347 of the Civil Code) or from the law (legal subrogation, art 346 of the Civil Code).
If you Live in the United Kingdom and are Injured in Florida, Read This
1.5 million visitors came from the United Kingdom to Florida in 2013. The United Kingdom ranks number No.2 among overseas visitors to Orlando.
The United Kingdom is composed of four counties: England, Scotland, Wales and Northern Ireland.
The right of subrogation exists in England. Insurance contracts usually state the insurer's right of subrogation. Subrogation also is available under common law.
If You Live in Germany and Are Injured in a Florida accident, Read this
Germany can subrogate based on the Insurance Contract Act of 2008, Section 86, Assignment of Claims. The Act does not mention a reduction for attorney's fees and costs.
France
France can subrogate under the Civil Code, Insurance Code, legal or conventional subrogation.
China
A Chinese insurer has a right of subrogation. The rule is codified in Insurance Law of the People's Republic of China, Article 45.
Argentina
800,000 Argentinians visited Florida in 2013. I could not find anything that discusses whether Argentinian health insurers have a right of subrogation.
Sweden
I don't know if a Sweden "health insurer" is entitled to get paid back for bills that they pay. At least one Swedish travel insurer does not claim a right to get repaid from a personal injury settlement in the Florida.
Venezuela
In 2013, 600,000 Venezuelans came to Florida. I do not know whether Venezuelan health insurers subrogate against Florida accident claims.
Did someone's carelessness cause your injury in an accident in Florida, or on a cruise or boat?
I want to represent you if you were hurt in an accident in Florida, on a cruise ship or boat. If you live in Florida but were injured in another state I may also be able to represent you.
Call Me Now!
Call me now at (888) 594-3577 to find out for FREE if we can represent you. We answer calls 24 hours a day, 7 days a week, 365 days a year.
No Fees or Costs if I Do Not Get You Money

We speak Spanish. I invite you to learn more about us.
Editors Note: This article was written years ago. However, I often update it. Every case is different. Also, this article includes generalizations.Thus, don't make a legal decision based on this article. If you are badly injured in Florida, call me at 305-661-9977 to see if I can represent you.