If someone caused your injury, how long will it take to settle your personal injury case?
I made a video that answers this question. You can watch here:
Currently, that video has 172 comments on Youtube. I encourage you to read some of the comments (and my replies) as they contain additional valuable information about how long it takes to settle.
Most Personal Injury Cases Settle
Most personal injury cases in Florida settle.
What does this mean?
The injury case (or lawsuit) doesn't go to trial. This saves the injured person from paying higher attorney's fees and costs.
If the case settles, the injured person doesn't have to deal with the stress associated with a trial. He or she also gets to avoid the uncertainty of a trial.
This is true for all types of personal injury claims. For example, this includes motorcycle accident claims, car accident claims and much more.
There are many factors that may affect how long it may take to settle your personal injury case in Florida against the responsible parties for a fair amount.
There is no guarantee that your case settles. However, from 12+ years experience handling personal injury claims, the most common factors that have affected the time it takes to settle my personal injury case are:
High Insurance Limits May Delay Settlement
If your injuries are worth less than the available liability insurance limits, the insurer doesn't face consequences if they don't quickly settle.
Example – Injuries Worth Less than Limits; Took 11 Months to Settle for $445K
A truck hit a motorcycle rider in Miami, Florida. The motorcyclist suffered a tibial plateau fracture that required surgery. He also fractured his finger.
His injuries were big. However, his case was worth less than the truck's liability limits of $1 Million dollars. Thus, the truck's insurance company (now AIG) didn't have much pressure to settle.
Clear Liability Helped Case Settle Faster
The truck driver received a ticket for failure to yield right of way. Liability was pretty good for my client. This usually helps cases settle faster.
If Insurance Company Has In-House Attorneys, Less Pressure to Settle
The insurance company for the truck had in-house attorneys that they paid on a salary (not by the hour). So, if they didn't settle and we sued, they don't "really" have to pay to hire attorneys because they already have attorneys on staff.
However, most insurance companies still like to settle claims.
Case Should Be Ready for Settlement After Your Last Medical Visit
Most cases aren't usually ready to get settled until you have finished your medical treatment. (The exception is when there is a limited amount of available insurance to cover you for your injuries.)
If you settle before your medical treatment is completed, you don't know the extent of your injuries. Thus, the insurance company offer may not pay you for your future "possible" medical care.
The negligent party's insurance company will generally send you 1 check to settle your case. Once you settle your personal injury case with their insurance company, they will not pay you any more money.
Motorcycle Rider Treated for 10 Months (Settlement Was About 1 Month Later)
In the above case, the motorcyclist received treatment for about 10 months or so, and the case settled for $445,000 about a month after that.
Good Insurance Company May = Faster Settlement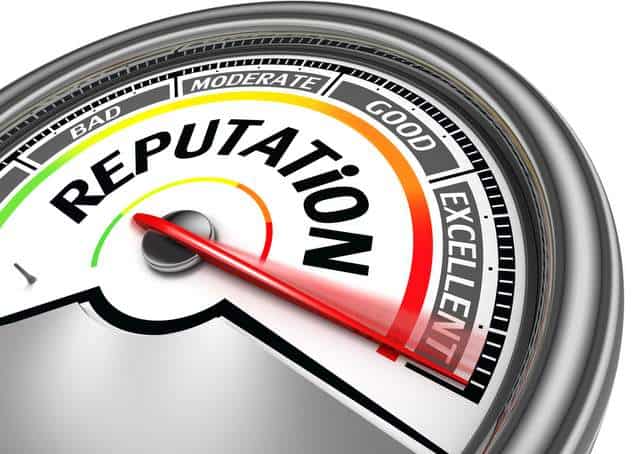 The insurance company (now AIG) for the truck is an above average paying insurer.
It's possible that if the truck's insurer would've been a worse paying insurer, the case would've taken longer to settle for fair value. A few big insurers that pay worse than AIG are Progressive, Allstate, GEICO or State Farm.
How Long Does GEICO Take to Settle an Injury Case?
Three big factors that may affect the time it takes to settle your case with GEICO are:
Seriousness of the injury
BIL insurance limits
Amount of property damage to the cars
For example, I settled a nose fracture and herniated disc case for $100,000 with GEICO. It was a left turn accident. In that case, the claimant had serious injuries.
I argued that her injuries were worth more than GEICO's $100,000 BIL insurance limits.
As you can see from the photo above, her car was badly damaged badly in the crash. GEICO paid within three months, which is quick.
How Long Does it Take GEICO to Send the Settlement Check?
It will depend on the case. For example, I represented a nice man who was hit by a drunk driver. GEICO insured the drunk driver.
The injured man complained of neck and back pain. An MRI showed that he had 3 herniated discs in his neck. He had 1 herniated disc in his lower back. He didn't have surgery.

In this injury case, it took just GEICO 37 days from the date of accident to print the check. They quickly sent it. GEICO paid us the owner's $10,000 BIL insurance limits. Here is the actual settlement check:
Most of the settlement was for pain and suffering.
I like cases with GEICO when their insured is arrested for drunk driving. This is because we can also make a claim for punitive damages.
You can read more about this $10,000 settlement.
How Long Does It Take for Uber and Lyft Accident Cases to Settle?
All things equal, it takes longer to get a fair injury settlement in an Uber or Lyft accident than most other car accidents. This is because Uber and Lyft cars have at a minimum $50,000 in bodily injury liability insurance.
If the Uber or Lyft is engaged in a ride, the limit goes up to $1 million.
For example, I represented a passenger who was in a Lyft in Miami Shores, Florida. Another driver crashed into the Lyft car. My client claimed that the accident caused his hand and foot injuries.
GEICO insured the at fault driver. GEICO paid us the $25,000 bodily injury liability (BIL) insurance limits.
However, my client's uninsured motorist insurance claim against Lyft's insurance company took longer to settle. This is because Lyft has a big ($1 million) insurance limit for passengers. Thus, Lyft's insurer, Zurich, wasn't worried about paying above the insurance limits.
Zurich eventually paid us $45,000 for my client's underinsured motorist insurance claim.
We settled the entire personal injury claim for $70,000.
Cases May Settle Sooner if You Quickly Get Adjuster All Your Medical Bills/Records and More
If you want to try to get the fair value of how much your case is worth, as quickly as possible, then give the insurance company all of your medical bills and records as quickly as possible.
Adjuster Needs Records/Bills to Set Correct Reserve; May Settle Faster
Without records and bills, the adjuster can't set the proper reserve, and get the settlement authority to pay you fair value for your case. I continuously requested my client's medical records and bills from his doctors, and sent them to insurance company.
If Case is Worth More Than Available Insurance, May Settle Faster
In Florida, if your injuries are worth more than the available insurance coverage, your case may settle sooner.
Insurers May Have to Pay Above the Insurance Limits
Under Florida law, an insurance company has a duty to settle a case if it could and should in order to protect its insured from owing any money above their insured's bodily injury liability (BIL) limits.
Example – Case Worth More Than Insurance Limit, Settled for $200K a Few Months Later
A car hit a pedestrian in Coconut Grove, Florida. The pedestrian had a hospital bill that was over $100,000. He fractured his tibia and had surgery to fix it.
The driver of the car had $100,000 of rental car insurance with Philadelphia Insurance Company. Since the pedestrian's case was worth much more than the available $100,000 in rental car insurance, the case settled within a couple of months after the accident.
My client also had uninsured motorist insurance with Ace Insurance Company.
Filing Civil Remedy Notice May Make Uninsured Motorist Insurer Settle Faster
Since my client's case was worth more than the $200,000 combined insurance limits, Ace quickly paid its $100,000 limits after I filed a civil remedy notice of insurer violation and sent it to Ace.
Lawsuit Against the Federal Government Took a Little Longer; Must Wait 6 Months to Sue
We also sued the federal government, but that took a little longer to settle. This is because you can't sue them until 6 months passes after you send them your statement of claim.
Slip and Fall Cases May Take Longer To Settle; High Insurance Limits
Most slip and fall cases settle for under $1 Million dollars. Most business insurance policies have at least $1 Million in coverage.
Thus, the premises insurers aren't worried about getting hit with an excess judgement above the policy limits.
Example – Slip and Fall Took 2+Years to Settle for $300,000
A man slipped and fell at Sedano's supermarket in Miami, Florida. He had 2 skin grafts on his achilles tendon that he claimed were a result of the fall.
He had about $100,000 in medical bills and lost wages. The supermarket carried a $1 Million dollar insurance policy.
If a case is worth under the liable party's limits, it takes longer to get a settlement (for fair value). Here, this case was worth much less than Sedano's $1 Million dollar insurance limit.
Thus, the supermarket's insurer (Crum & Forster) didn't have much pressure to settle quickly. This is because they didn't have fear of having to pay above the policy limit.
May Take Longer to Settle With a Big Companies; Likely Self-Insured
(Companies like Walmart, Disney, Publix and hundreds of others may be tougher to get money from because they likely have a self-insured retention (SIR). This may delay settlement.)
Cases Take Longer to Settle if Insurance Company Denies Liability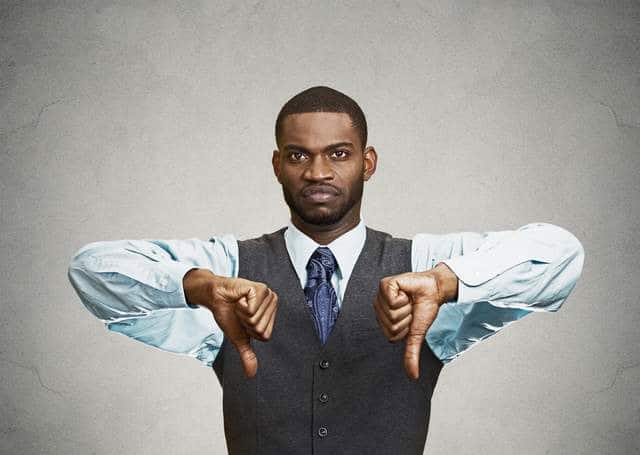 Supermarket Denied Liability; Forced to File Lawsuit Delayed Settlement
In the above slip and fall case, the supermarket denied liability. Thus, we sued them. This delayed the settlement of the case.
If an insurer denies liability, this usually forces you to sue to get fair value for your case. Having to sue can delay the case.
Truck Driver With Shoulder Injury Settles Accident Claim for $210K in Under 2 Years; High Insurance Limits
A truck driver settled his case a little less than 2 years after the rear end crash. The injured driver claimed that the accident caused his glenoid labrum (shoulder joint) tear and herniated disc.
Took Longer to Settle Because High Insurance Limits
It took this long because the trucking company had a $2 Million dollar insurance limit, and the case was worth about $200,000.
Thus, the insurance company didn't have to worry about bad faith exposure.
The injured driver had $10,000 of uninsured motorist insurance with Progressive. $10,000 is a low insurance limit. They paid within months after the accident.
The combined settlement was for $210,000.
Patron Gets $210K Settlement (21 Months After Fall at Restaurant)
A man fell from a booth at a Denny's restaurant in North Miami Beach, Florida.
Travelers Insurance Company insured the restaurant with $1 Million in liability coverage. The high limit delayed settlement since his case was worth $210,000, which is much less than $1 Million dollars.
Possibly Poor Restaurant Surveillance Video May Have Caused a Delayed Settlement
The surveillance video that captured the fall was very poor quality. It's possible that if the video was excellent quality, the adjuster would've seen that the booth did tip up and cause the man's fall.
The insurance company wouldn't offer more than $20,000 to settle. We sued.
He had 2 surgeries over the course of 19 months or so. The case wasn't ready to settle until he finished his medical treatment.
Trial in 1 Month May Have Helped Settle the Case Faster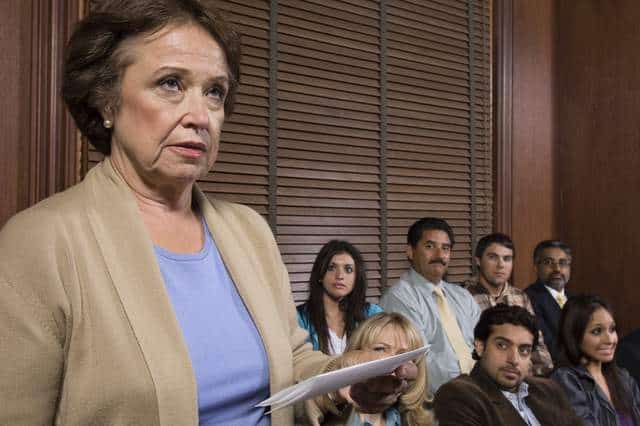 The case settled about 1 month before trial. A trial date puts pressure on an insurance company to settle because the possibility of having to pay a judgment becomes more real as trial approaches.
$100K of a $200K Settlement Was Paid Within a Few Months
A car ran a red light and t-boned another car in Miami, Florida. A witness said that the driver ran a red light.
The driver who ran the red light got a ticket.
Here is what the injured driver's car looked like after the accident:
The injured driver broke her wrist. Wisely, she hired a Miami car accident lawyer (me) shortly after the accident.
At the hospital, doctors performed surgery on his wrist. Specifically, they put a plate and screws put in her wrist.
Here is what the plate and screws look like:
A picture of the scar from the surgical site on my client's forearm is below.
She also had back pain (1 bulging disc) and neck pain (2 herniated discs).
The injured driver was insured with United Automobile Insurance Company (UAIC). Though the names sound similar, United Auto is different from USAA.
She only had the minimum insurance coverage in Florida. Thus, she had personal injury protection (PIP) insurance with United Auto (UAIC). United Auto paid $10,000 to her medical providers.
USAA insured the careless driver with $100,000 in BI insurance.
The injured lady's case was worth $200,000. Since USAA's limits ($100,000) were less than the case was worth ($200,000), USAA paid the $100,000 limits within a 2 or so months after the crash.
The careless driver's employer had a $1 Million dollar insurance policy. Old Dominion Insurance Company (Main Street America) insured them.
Old Dominion took longer to pay the additional $100,000 since they had no bad faith exposure.
$10K Settlement in Just 37 Days for Back and Neck Pain from Car Accident
Watch this video, where my client talks about his case that settled in just 37 days: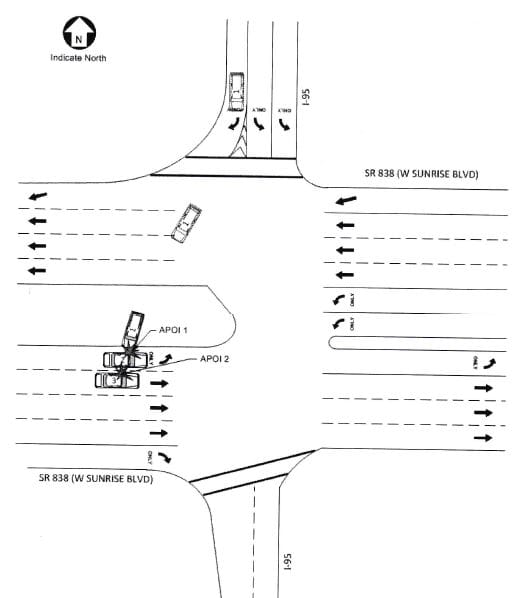 My client was in his car and stopped at a light in Fort Lauderdale, Florida. A drunk driver hit him. My client had neck and back pain. Here is the crash diagram:
This is a photo of my client's car after the accident:
His cervical (neck) MRI said that he had three herniated discs. The MRI of his back showed 1 Herniated Disc and 2 Bulging Discs.

GEICO insured the car that the drunk driver was driving. Within 37 days of the accident, GEICO paid us the owner's $10,000 BIL insurance limits.
Some of my favorite injury cases are when the at fault driver was drunk at the time of the accident. Car accident claims may settle faster if the drunk driver has low insurance limits.
This is because we can also make a claim for punitive damages. Here is a photo of my client and I after the settlement.
How Long Does It Take to Settle a Wrongful Death Lawsuit?
All things equal, wrongful death cases settle faster than personal injury cases. This is because the value of a wrongful death case often is more than the available insurance.
Take for example, a "minor child" whose parent is killed in a car accident. Assume that another driver's negligence caused the parent's death. In this scenario, the child's pain and suffering can be worth up to $5 million or so.
Let's assume that the at fault driver has a $1 million (or smaller) dollar insurance policy. In this case, his or her insurance company should quickly pay the insurance limits. This is because the insurance company doesn't want to expose their insured to a big verdict.
In the above example, I used a minor child whose parent was killed. However, the result would be the same if a parent's minor child was killed. Similarly, the result is the same someone's spouse was killed in an accident.
Cruise Accident Cases May Take Longer to Settle; No Bad Faith
Personal injury cases against cruise lines may take longer to settle because they're self-insured and don't have bad faith exposure.
Cruise lines have their own in house attorneys who are paid on salary. This puts less pressure on the cruise line to settle.
Cruise lines don't usually hire outside lawyers unless the case isn't settled at mediation.
They usually use in-house attorneys to defend their slip and fall and other injury cases.
That being said, I've settled injury cases with several cruise lines within a couple of months after my client finished treatment. Some have taken longer.
Getting Your Lien Information May Result in a Faster Settlement
Your health insurance company – or Medicaid, VA, Tricare – may be entitled to be repaid for medical bills that they paid in relation to your accident. The sooner that you request this lien, and give it to the insurance company, the sooner the case may settle.
If there is limited insurance, you may be better off settling your personal injury case sooner because you will have money in your pocket sooner, and you may cut off your health insurance company's – or Medicaid, VA, Tricare, etc. – ability to get paid for additional medical bills that they may be related to your accident.
People injured in Florida (or on a cruise) should use caution when paying their health insurer from the settlement.
If the Accident Gets Major Media Attention, Case May Settle Faster
Although it's not common, sometimes a media frenzy causes a quick settlement. There are two examples that quickly come to my mind. The first is incident where the alligator attacked and killed a child at a Disney hotel. The second example if the pedestrian who was killed by a an Uber self-driving car.
In both of these incidents, Disney and Uber desperately wanted these stories out of the news. Badly.
Those cases settled within months of each accident. Moreover, Disney and Uber likely paid more than the fair case value to get to settle (and get these cases out of the news).
My estimate is that Disney paid about $14 million to the parents and sister of the boy who was killed.
But once again, cases where the potentially responsible party wants to quickly settle solely to get the case out of the news are rare.
For example, the Miami bridge collapse lawsuits haven't settled. It is now many months after the accident. And those cases involved the death of several people who did nothing wrong.
Will Hiring a Lawyer Delay Your Personal Injury Settlement?
No. In fact, it may result in quicker settlement. Let me explain.
There is no guarantee that you will get compensation in any injury case. The injured person (or his/her lawyer) needs to properly handle his or her injury claim to have the best chance at getting fair compensation.
A lawyer will know what issues to look for in your case. Thus, the attorney should be able to get all the evidence ready so that the case can be ready for a possible settlement (or trial) as soon as possible.
On the other hand, let's assume that someone is injured and doesn't hire an attorney. He or she likely won't know every issue to look for. The injured person likely will have little idea of how much a case is worth.
Thus, they may settle the case for less than it's worth. This is true even if you're looking at personal injury settlements and car accident settlements on the internet.
Did someone's carelessness cause your injury in an accident in Florida, or on a cruise or boat?
See Our Settlements
Check out some of the many Florida injury cases that we have settled, including but not limited to car accidents, truck accidents, slip or trip and falls, motorcycle accidents, drunk driving (DUI) accidents, pedestrian accidents, drunk driving accidents, taxi accidents, bicycle accidents, store or supermarket accidents, cruise ship accidents, dog bites and much more.
We want to represent you
Our Miami law firm represents people anywhere in Florida if someone's carelessness caused their injuries in car accidents, truck accidents, slip, trip and falls, motorcycle accidents, bike accidents, drunk driving crashes, pedestrian accidents, cruise ship or boat accidents, store or supermarket accidents, accidents at someone else's home, condo or apartment, accidents involving a Uber or Lyft Driver, and many other types of accidents.
We want to represent you if you were injured in an accident in Florida, on a cruise ship or boat. If you live in Florida but were injured in another state we may also be able to represent you.
Call Us Now!
Call us now at (888) 594-3577 to find out for FREE if we can represent you. We answer calls 24 hours a day, 7 days a week, 365 days a year.
No Fees or Costs if We Do Not Get You Money

We speak Spanish. We invite you to learn more about us.