Below are some of the many settlements that we have had after a Florida business establishment's or cruise line's carelessness caused our clients' slip or trip and fall, or other type of accident.
We have also settled many other Florida injury cases which may not be listed below.  We have also written extensively about Florida slip and fall claims.
Shopper Gets $300,000 for Slip and Fall at Supermarket
Our client, slipped and fell at a supermarket in Miami, Florida.  After the fall, he had 2 skin grafts on his achilles tendon.
He claimed he slipped and dirty water and smudges which looked old.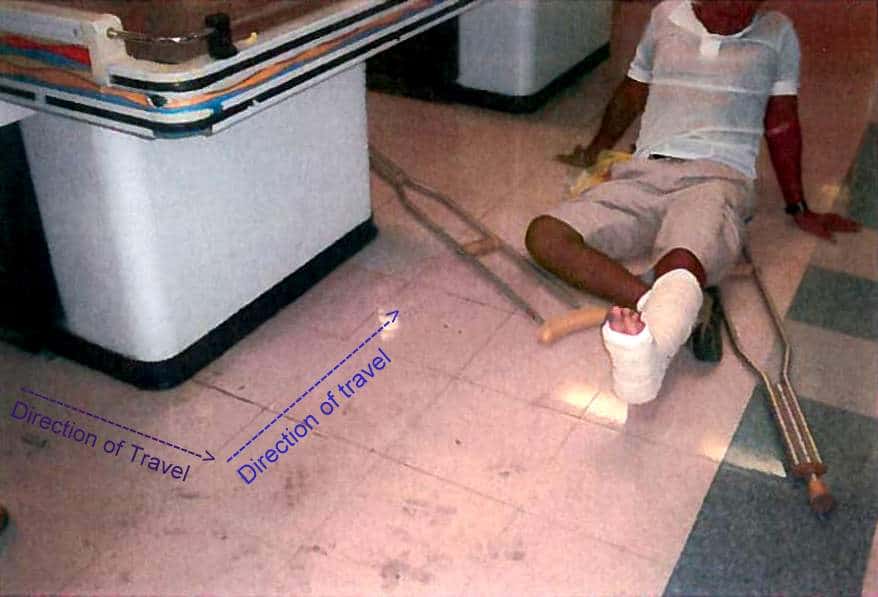 Crum & Forster insured the Miami supermarket.

The supermarket's insurer paid $300,000 to settle the case.
Guest Gets $210,000 Settlement for Wrist Surgery After Fall at Restaurant
A restaurant guest got a $210,000 settlement for man who had 2 surgeries to his wrist after he fell from a loose booth.
It happened at a Denny's restaurant in North Miami Beach, Florida.  We represented him.
Lady Gets $197,500 for Broken Arm from Slip and Fall
See a claim where a lady got $197,500 after she slipped and fell in a hotel bathtub. She fractured her upper arm bone (humerus) and had surgery to fix it.
We represented her.
$185,000+ Settlement
Man slipped and fell on stairs on non-slip resistant stairs with improper handrail at Miami condominium building and has bad leg injury.  We were co-counsel.
Our co-counsel filed a lawsuit in Miami Dade County, Florida against the defendant who owned the apartment complex.
I attended the deposition of the president of the homeowner's association of the condominium complex where the client fell.
The defense attorney took the client's deposition, deposed Plaintiff's engineer expert, and the case settled about a month following mediation.
Claimant Resolves Lawsuit for Hip Fracture from Trip and Fall at Apartment Complex
A guest at an apartment complex tripped and fell over a dangerous condition on the property.  The apartment building was in Miami Beach.
The guest fractured her hip.  The lawsuit was resolved for terms mutually agreeable to the parties.
$78K Settlement for Nose Fracture from Fall at Condo (Miami-Dade)
A Colombian lady was visiting her condominium that she owned in Sunny Isles.  Sunny Isles is in Miami-Dade, County, Florida.
While heading to the parking garage, she exited a door.  This was her first time exiting through this door.
Below is a photo of the door that she exited through.
The door had a big step down with no warning sign.
She misstepped and fell down the stairs.  She went to the hospital where she was diagnosed with a nose fracture. She also had bruising throughout her body.
After reading excellent things about my law firm online, she hired me as her injury lawyer.
I made a claim with the condominium association, who notified its insurance company.
Why was the condominium association (or its property management company) liable?
Because in Florida, a condominium, apartment building and property manager has two duties that it owes to invitees:
1. To use reasonable care in keeping and maintaining the premises in a reasonably safe condition; and
2. To give the invitee warning of concealed perils which are known or should be known to the landowner, and which are unknown to the invite and cannot be discovered by him through the exercise of due care.  Friedrich v. Fetterman and Associates, P.A., 137 So. 3d 362 (Fla. 2013).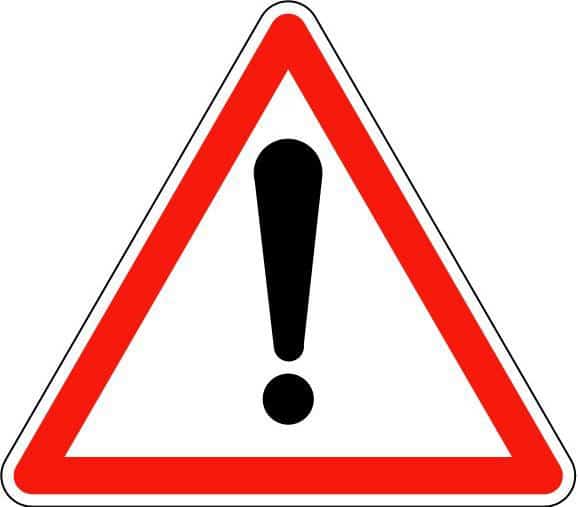 I argued to the insurance adjuster that the condominium association breached its duty to warn by not having a warning sign on the door.  My client did not know that there would be a step down upon her exit.
Scottsdale Insurance Company insured the condominium association with commercial general liability (CGL) insurance.
Scottsdale has an excellent reputation for fairly paying Florida injury claims.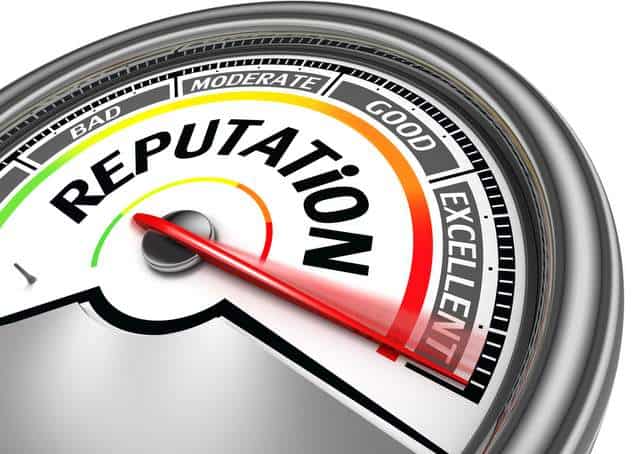 The injured woman ended up having nose surgery in her home country.  I paid an US translator to translate her Spanish surgery records to English.
After a tough negotiation, Scottsdale paid us $73,000 to settle her personal injury claim.
Scottsdale also paid its $5,000 Medical payments (Medpay) coverage limits.  Since I did not file a lawsuit, I did not charge a fee on this $5,000 in medpay coverage.
Some Florida attorneys charge a fee Medpay, even when they do not sue.  However, it is not ethical for a lawyer to charge a fee on Medpay benefits in a Florida case if a lawsuit was not required.
I do not charge a fee on Medpay benefits if I don't have to sue to get it.  In this case, this put an additional $5,000 in my client's pocket.
My client had travel insurance through Assistcard.  Assistcard wouldn't pay the hospital.
Thus, we filed a consumer complaint with Florida's Department of Insurance in order to get Assistcard to pay $2,500 to Mount Sinai Hospital.
Assistcard did not ask to be paid back from her personal injury settlement.
This $73,000 settlement shows the foreigners who are injured in Florida have rights.
Confidential Settlement
During litigation for a slip and fall victim who had injuries resulting in knee surgery. Liability was hotly contested.
Man who had surgery to repair an ankle ligament tear after he tripped and fell in a hole covered with grass overgrowth in a condominium complex. $58,000 of the total settlement amount was for pain and suffering.
Chubb Insurance Company handled the claim for the building property manager and owner.
Florida Insurance Guarantee Fund (FIGA) provided coverage after the landscaper's insurance was insolvent.
$49,500 Settlement
For a child who sustained a finger fracture while at summer camp due to getting his finger caught under a bench. He had surgery to repair the nailbed.
The camp was negligent by allowing the child to be in an unsafe area. The bench was made of wood and had rotted and the bench seat was loose.
Child Gets $30,463 for Elbow Fracture from Fall Off Bench
See a case where an 8-year-old got $30,463 for after she fell off a bench at the park at the condominium in Fort Lauderdale, Florida. She broke her elbow.
Shopper Gets Over $18,500 for Slip and Fall on Grape
A shopper at a store in Cape Coral (Southwest Florida) claimed that she slipped on a grape and fell.  She claimed that the fall injured her soft tissue in her knee.
She only went to about 3 or so medical visits.  We represented the shopper.
The total settlement was about $18,500.
$18,000 Settlement
My client was a restaurant guest in South Miami, Dade County, Florida.  She tripped over a landscape vinyl edging while exiting the restaurant.
The actual edging is in the picture below.
The guest suffered a laceration to her cheek.  It required stitches.
The doctor diagnosed her with a wrist sprain.  We settled the customer's case for $18,000.
Nautilus Insurance Company insured the landowner.
The photo below shows Nautilus' home office.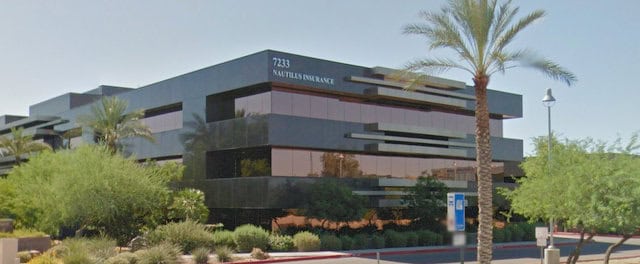 Nautilus is a W.R. Berkley Company.
It paid the settlement. Our client's testimonial is below.
Confidential Case
Where a man was shot and killed on the premises of an apartment complex. The case was favorably settled. Justin was one of the attorneys that handled this case while working for an insurance defense firm.
Confidential Settlement
Against grocery store at mediation on behalf of a 51 year old woman for a slip and fall on liquid while shopping for groceries in West Kendall, Florida.
The adjuster was unwilling to allow us to speak with the store's employees who observed the client after she fell.  Our client was married and has several kids.
We took the deposition of a witness (off duty employee) who arrived at the scene following the fall.  Fire rescue responded to the scene and transported her to Baptist Hospital in Miami, Miami-Dade County, Florida.
The emergency department physician's note stated that the patient had some loss of consciousness. The admitting diagnosis was a concussion.  Her treating orthopedic doctor diagnosed her with a patella fracture.
The procedure performed was open reduction internal fixation (ORIF) on her patella. In his surgical report, her doctor noticed that there was a complete fracture of the patella.
It was displaced. There was also a tear of the retinaculim (bandlike structure that holds the patella in place). Two K-wires were placed.
Staples were placed in her skin. She was placed in a knee immobilizer and spent about two (2) days in the hospital.
The discharge summary from the hospital stated that she was noted to have a comminuted, distracted fracture of the patella.
One of the discharge diagnoses was a possible brain concussion.  The adjuster from the store suggested pre-suit mediation.  He would not make an offer until the client was done treating. We filed a lawsuit.
The client may need another surgery to remove the K-wire from her knee.
Confidential Settlement
For a Cuban lady who fractured her heel bone (calcaneus).  She tripped and fell on a misplaced container while shopping at a store.  It happened in Kendall, Miami-Dade County, Florida.
Confidential Settlement
For a client, a woman who suffered injury when she was shopping in supermarket in Miami, Florida.  She went to grab a bottle wine.  It was on a cardboard box.  It was improperly (negligently) stacked on other cardboard boxes.
The support structure for the bottles of wine was not proper.  We argued that the supermarket had a duty to properly place their items on a display which was stable.
When she reached for the bottle of wine, another bottle (which was on the same piece of cardboard) fell and landed on her toe.  Paramedics came to the accident scene and took her to Baptist Hospital.
She was diagnosed with a broken toe at the hospital. She treated with a podiatrist (foot doctor) for several weeks/months. Her toe did not heal properly and she had surgery which was performed at Jackson Memorial Hospital in Miami, Florida.
We filed a lawsuit against this supermarket.  The insurance claims adjuster called us.  She made an offer.
The supermarket placed blame on our client for not paying better attention.  We also made a loss of consortium claim for her husband.
$23,000 Settlement
For a woman who slipped and fell on an area between the entrance and seating area near the cafeteria at a Hyatt Place hotel in Doral, Florida. The floor had been been mopped but the hotel failed to place a warning sign which was visible to the client.
While the hotel apparently had a "slippery when wet" warning sign in the area, it was not visible to the client due to the fact that it was placed behind a wall.
My client sustained quadriceps tears injuries which did not require surgery. My client treated for a couple of months and then stopped treating with doctors.
I sent the hotel's insurance company – Zurich American Insurance Company – all of my client's medical records and bills.  Zurich denied liability.
Zurich said that they felt that the hotel did nothing wrong.  Zurich did not offer any money to try to settle the claim.
Zurich argued there was a sign up when my client fell.  They argued that my client should have seen the water on the floor if the floor was wet.
I called a witness to the incident and she agreed to sign an affidavit (notarized witness statement) stating that there was not a warning sign and that the floor was wet – near the area where my client fell.
As soon as the I sent this affidavit to the insurance company, they offered $10,000.
This shows the importance of getting a witness affidavit following an accident. The case settled for $18,000 from Zurich's commercial general liability insurance and $5,000 of medical payments benefits.
This was a fair settlement for a wet floor at a hotel that resulted in a torn quadriceps muscle.
This is just one of the many Florida hotel injury claims that I have handled.
$17,000 Settlement
For a young (25 year old) shopper at Publix when an employee accidentally pushed a pallet cart over our client's pinky toe. The client's foot bled and he went to the hospital immediately after leaving Publix.
The cut required stitches and x-rays were taken, which determined that he had a fracture of his 5th metatarsal (pinky toe) which resulted in a total of around $4,000 in medical bills.
$13,500 Settlement
Someone threw a plate in a restaurant and it cut our client's face.  It happened in Miami Beach, Dade County, Florida.
Our client was a friendly, young lady.  She received stitches below her eye.  There was virtually no scar after the wound healed.
American Empire Surplus Lines insured the restaurant.  They paid the settlement.  American Empire Group is part of Great America Insurance Group.
Slip and Fall at Store Leads to $10,000 Settlement
A customer claimed that she slipped and fell on water on the floor.  It happened in a store in Orlando, Florida.
The store is part of a national chain.  She fractured her navicular bone in her foot.
She only had 3 or so doctor visits.  Her foot healed fast.
$10,000 Settlement
Our client, a man, was exiting a premises and slipped and fell sustaining soft tissue injuries. A claim was filed with the insurance company that insured the owner of the premises.We worked on this case with another law firm.
$5,651 Settlement
On behalf of a woman from Indiana who slipped and fell while exiting the shower of her hotel room at the Registry in Naples, Florida. She was visiting Florida.
Confidential Outcome
We had a confidential outcome for a woman who suffered a hip fracture and wrist fracture when she tripped and fell on a dangerous curb in the courtyard of a Miami Beach, Florida apartment complex.  She had 2 rods and screws drilled into her hip.  Below are a couple of pictures from that case.
Close up of the curb taken at night.
Confidential Settlement
On behalf of a woman who was injured after tripping and falling on a rug inside Publix. JZ helps argued that the rug was left out in the middle of an aisle, and was improperly placed.
Confidential Settlement
Where an individual who was injured after slipping on the premises of a property, which was adjacent to a construction site. Miami Injury Lawyer Justin Ziegler handled this claim while working for an insurance defense firm before exclusively representing injured victims.
Confidential Case
We handled a case for a lady who tripped and fell on a loose brick paver at a house that she was renting.  She treated with a podiatrist, and her foot was placed in a CAM walker. She had two children and it was very difficult for her to tend to their needs while having restricted movement of her foot.
We  alleged ging that either the homeowner or the person who installed the brick paver was negligent. Unfortunately, her foot had some difficulty healing.
Confidential Case
Justin was involved in a lawsuit brought by a gentleman who was beaten outside of a nightclub, when the bouncers brought both parties involved in the fight outside. The man had a severe traumatic brain injury. Justin handled this lawsuit while working for an insurance defense firm in 2004.
Confidential Case
When a disco ball fell on a guest head resulting in an alleged disc herniation. Justin was one of the attorneys that handled this case while working for an insurance defense firm before he started exclusively representing injured accident victims.
Did someone's carelessness cause you to slip or trip and fall and suffer an injury in Florida, or on a cruise or boat?  Were you injured in another type of accident?
See Our Settlements
Check out some of the many Florida injury cases that we have settled, including but not limited to car accidents, truck accidents, slip or trip and falls, motorcycle accidents, drunk driving (DUI) accidents, pedestrian accidents, drunk driving accidents, taxi accidents, bicycle accidents, store or supermarket accidents, cruise ship accidents, dog bites and much more.
We want to represent you!
Our Miami law firm represents people anywhere in Florida if someone's carelessness caused their injuries in car accidents, truck accidents, slip, trip and falls, motorcycle accidents, bike accidents, drunk driving crashes, pedestrian accidents, cruise ship or boat accidents, store or supermarket accidents, accidents at someone else's home, condo or apartment, accidents involving a Uber or Lyft Driver, and many other types of accidents.
We want to represent you if you were injured in an accident in Florida, on a cruise ship or boat. If you live in Florida but were injured in another state we may also be able to represent you.
Call Us Now!
Call us now at (888) 594-3577 to find out for FREE if we can represent you. We answer calls 24 hours a day, 7 days a week, 365 days a year. 
No Fees or Costs if We Do Not Get You Money

We speak Spanish. We invite you to learn more about us.