If a Florida golf or country club's negligence caused your injury, you may have a case.
You may be able to get money for damages including:
Past medical expenses
Replacement value of lost personal property (e.g. damage to your car, etc.)
Funeral expenses
Reimbursement for mileage to and from medical appointments
Disability
Punitive Damages (in rare cases)
You may be also entitled to other damages.
How Getting the Golf Club's Plot Plan Can Help Your Case
You should get the plot plan of the clubhouse or other building where you were injured.  A plot plan is an architecture, engineering, and/or landscape architecture plan drawing—diagram which shows the buildings, equipment layout, the position of roads, and other constructions of an existing project site.
This will help you understand the layout of the premises.  You can draw your path of travel so that you will not forget it when you are ready to make your settlement demand.
An adjuster will verbally ask you about your path of travel during an informal verbal statement.  You do not have to give an unrecorded statement.
However, you want to be prepared if you choose to give one.
If your accident results in a lawsuit, you will get asked about your path of travel during your deposition.  You should know, as best as possible, your exact path of travel before and after the accident.
Don't give away free points by forgetting which way you walked/drove before and after the incident.
You can send out a public records request to get this information.  Once you file a lawsuit, if you ask for it, the gold and country club is required to give the plot plan of the clubhouse and buildings to you.
This assumes that they have it.
Golf and Country Club's Website
You should look at the golf or country club's website.  You may able to get valuable information there.
Print any photos or content that you think may help your personal injury case.  These photos may show the hazard that caused your injury.
Gathering General Information about Golf and Country Club in Your Case
Write down the golf and/or country club's the general information.  This includes its name and address.
You will use this when you send a letter to them requesting:
Their insurance disclosure information.
That they preserve evidence.
There are many places where accidents can happen at a golf or country club.  They include, but are not limited to:
Greens
Golf carts (discussed further below)
Locket Rooms
During a tournament
Pro Shop
Snack bar/restaurant
Injuries from Falls at Golf and Country Clubs
Many falls occur at Florida golf and country clubs.  Sometimes a golf or country club's carelessness causes these falls.
Falls on a Staircase
A step on a staircase may break.  When this happens, the country club should place a warning sign next to the step.
The club should immediately block of this area.  They should fix the step as soon as possible.
If a Florida golf or country club fails to warn and fix the hazard, an injured person may have a premises liability claim against them.  The victim may be able to recover his or her damages.
Below is a photo of a missing/broken tile on a staircase at a Miami Beach, Florida golf and country club.
While the above photo is better than nothing, the injured person should take multiple photos.
The above photo shows broken/missing ceramic type tile.  It is always great to take a close up of the hazard.
I took another photo (see below) to show the dangerous condition.
The above picture shows the broken and missing ceramic tile up close.  If a guest or club member fell on this step, he or she should take additional photos of the accident scene from many different directions.
You should also take a photo from the top of the stair case facing down.  The member or guest should also take a picture of the broken step's width and height measurements.
Amenities
Golf and country clubs may offer amenities.  These include:
Babysitting services
Hotel or Guest Quarters
Aerobics/Fitness Center
Steam Room/Saunas/Tanning Beds
Horseback Riding
Hunting
Skeet/Trap Ranges
Private Beach
Marina/Yacht Club
Watercraft
PGA Professionals on staff
Some golf and country clubs have a PGA Professional on staff.  He or she may be an employee or an independent contractor.
If the PGA Professional is an independent contractor, he may have his own liability insurance policy.  This would pay for your damages if his negligence causes your injury.
Golf Shop Accidents
The golf shop may be owned by the club, or it may be operated independently.  If the latter, it should have its own commercial general liability (CGL) insurance policy.
The CGL policy would pay for your personal injury claim if the golf shop's carelessness caused your injury.
Accidents Caused by Contracted Workers at A Golf Club
The club may contract out work, such as construction projects and other operations.  The contractor should have his own general liability insurance policy.
It would pay for your damages caused by the contractor's negligence.
Golf Carts and Golf Course Accidents
Some Florida golf clubs require that renters have to sign a Golf Cart Rental Agreement that includes procedures for the safe use of the cart.  This may make the golf cart accident case against the golf club tougher.
If an employee negligently drives a golf cart, hits you and caused your injury, you are entitled to recover damages from the golf club.   This includes medical expenses, lost wages, pain, suffering, mental anguish and more.
If another golfer hits you with his golf cart, you can make a claim through a homeowner's insurance or renters insurance, to which he or she is an insured.  This insurance may pay for your damages that the homeowner or renter caused.
If your injuries are big, you can make a claim through any personal umbrella insurance that insures him or her.  Learn more about Florida golf car accident and injury claims.
Swimming Pool Accidents at a Golf Club
Swimming pools can be a big source of liability for golf and country club.  They have a duty to make sure that the swimming pool is safe.
The golf or country club may sponsor a swim team or diving team.  If it does, it may require that the swimmers (or if minors, their parents) sign waivers.
A signed waiver can make the swimmer or diver's personal injury case tougher against the golf or country club.  If they provide transportation to the swimmers or divers, they will be on the hook if the driver's carelessness causes them to get hurt.
Learn more about Florida swimming pool accident claims.
Injury Settlements with a Snack bar or Restaurant at a Golf Club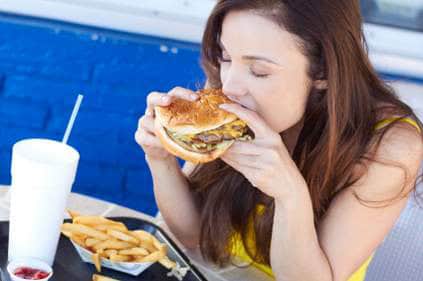 A golf or country club may have a snack bar or restaurant.  It may be operated by the club or it could be a concession (independent operator).
If it is a concession, the lessee will have a CGL insurance policy that would cover it for negligence.
Is a Golf Club Liable If It Serves Someone Alcohol, And That Person Later Drives a Car and Injures Someone Else?
Maybe.  Let's look at the case of Jorge Gonzalez, As Personal Representative of the Estate of Beatriz Gonzalez vs Stoneybrook West Golf Club (Case No. 5D16-2680).  Stoneybrook is a golf club whose employees serve alcoholic beverages both inside the clubhouse and on the golf course.
Nathan Hartman is a golfer who routinely played golf at Stoneybrook and purchased alcohol from Stoneybrook employees.
After playing a round of golf and consuming alcohol, Hartman caused an automobile crash that resulted in the death of the Beatriz Gonzalez.  At the time of the crash, Hartman had a blood alcohol content of .302.  (That is almost 4 times the legal limit.)
Gonzalez sued for compensation for wrongful death of Beatriz against Stoneybrook pursuant to Florida's reverse dram shop liability statute, section 768.125, Florida Statutes.
This statute (law) says that a vendor serving alcoholic beverages is not liable for damages resulting from a purchaser's
intoxication unless the vendor serves the purchaser knowing that he or she is habitually addicted to alcohol.
The testimony showed that Hartman had played golf at the club approximately seventy to eighty times over a three-year period prior to the crash.  His friend, David Ziglar, testified that Hartman was intoxicated virtually each time they played together at Stoneybrook.
He Normally Started the Day by Drinking Alcohol Poured by Bartenders Who Knew Him
Ziglar added that Hartman normally started the day by drinking two strongly poured whiskey and Cokes in sixteen-ounce Styrofoam cups poured by bartenders who were familiar with Hartman.
At the turn at the midpoint of the golf round, Hartman normally went to the Stoneybrook clubhouse and purchased another  strongly poured sixteen-ounce whiskey and Coke.  Hartman would often buy additional drinks from the "cart girl, a Stoneybrook employee."
Ziglar testified that, on the day of the crash, Hartman had four such drinks, including approximately eight ounces of straight alcohol poured by the "cart girl" on the course.
The court said that "serving an individual a substantial number of drinks on multiple occasions would be circumstantial evidence to be considered by the jury in determining whether the vendor knew that the person was a habitual drunkard."  It got this language from another case, Ellis v. N.G.N. of Tampa, Inc., 586 So. 2d 1042 (Fla. 1991).
Thus, the jury gets to decide if Hartman was habitually addicted to alcohol, and if so, whether Stonybrook knew of his addiction.  If the jury answers both of these questions with Yes, then Gonzalez has a case.
Some More Info on Restaurant/Liquor Liability at a Golf Club
A restaurant at the golf or country club may have a liquor license.  If you are hurt on the restaurant's premises, you can make a public records request to the Florida Division of Alcoholic Beverages to see if it has ever been suspended, revoked or canceled.
You may find out some information about whether the restaurant's premises has ever been considered to be unsanitary or not approved as sanitary by the Division of Hotels and Restaurants of the Department of Business and Professional Regulation, Department of Agriculture and Consumer Services, the county board of health, or the Department of Health.
This may lead to the names of unhappy employees who may be favorable witnesses as to any dangerous conditions on the restaurant's premises.  The restaurant may have had prior liquor liability claims.
Looking Into the Golf Club's Past Claims May Help Your Case
Looking into these claims may also reveal the names of possible witnesses.
In Florida, it is against the law for a golf or country club to be serve alcohol to habitual drunkards or minors.  A habitual drunkard or minor may have been drinking at the golf and country club before he crashed into you.
If so, in Florida you may have a personal injury claim against the golf and country club.  You also have an injury claim against the driver and other responsible parties.
During a lawsuit, you can discover if there are written procedures:
And training given to the employees to avoid selling to intoxicated patrons.
In place for providing alternate transportation for an intoxicated patron – Designated driver/Call a Cab
All bartenders, serves, valet drivers should have attended an Alcohol Awareness Training Course (Dram Shop Liability)(TIPS/TAMS).  If they have not, this may help your personal injury case against the golf and country club for overserving a patron if he causes your injury.
If training on Dram Shop Liability is given, the restaurant should have ongoing education to keep the employees awareness.
Liability for Day Care Negligence at a Golf Club
Some golf and country clubs offer day care services.  Day care is child care while a parent/guardian is on the club's premises.
Different age groups of children should be separated so that bigger kids do not injure younger children.  Learn more about Florida day care accident claims.
Suing a Golf Club for Its Day Camp Negligence
Some Florida golf and country clubs have a day camp.  If they do, it should have an appropriate children per counselor ratio.
If they do not have the proper ratio, and your child is injured, you can sue them for negligent supervision.
The kids should be split into different age groups to avoid injury.  If they do not split the kids up, and your child is injured, you may have a personal injury case.
The club may take the children on field trips.  If the club is careless during a field trip, they are liable for a child's injury.
The club is liable if its driver's negligence caused an injury to a child.
The club should do a:
criminal background check on all the counselors
child abuse background check on all the counselors
The club is liable if it provides transportation for the kids, and the driver's negligence caused one of their injuries.
Accident Claim Scenarios
Philadelphia Insurance Company is one of the largest golf and country club insurers in Florida.  They give a few golf and country club injury claim scenarios.  These seem like actual cases that were either settled or went to verdict.  They aren't my cases.
$251,000
Someone hit a minor on the head with a golf club.  The child suffered serious injuries.
$51,000
Claimant sustained serious injuries when he fell off the back of a golf cart driven by the golf and country club's employee. The employee turned a corner too sharply when driving too fast causing the claimant to fall off the cart.
The claimant sustained a severe head injury and was taken to the emergency room by helicopter.
Did someone's carelessness cause your injury at a golf or country club in Florida?  Were you injured somewhere else?
We want to represent you!
Our Miami law firm represents people anywhere in Florida if someone's carelessness caused their injuries in car accidents, truck accidents, slip, trip and falls, motorcycle accidents, bike accidents, drunk driving crashes, pedestrian accidents, cruise ship or boat accidents, store or supermarket accidents, wrongful death, accidents at an apartment complex, condo building or home, accidents involving a Uber or Lyft Driver, and many other types of accidents.
We want to represent you if you were hurt in an accident in Florida, on a cruise ship or boat. If you live in Florida but were injured in another state we may also be able to represent you.
Call Us Now!
Call us now at (888) 594-3577 to find out for FREE if we can represent you. We answer calls 24 hours a day, 7 days a week, 365 days a year. 
No Fees or Costs if We Do Not Get You Money

We speak Spanish. We invite you to learn more about us.