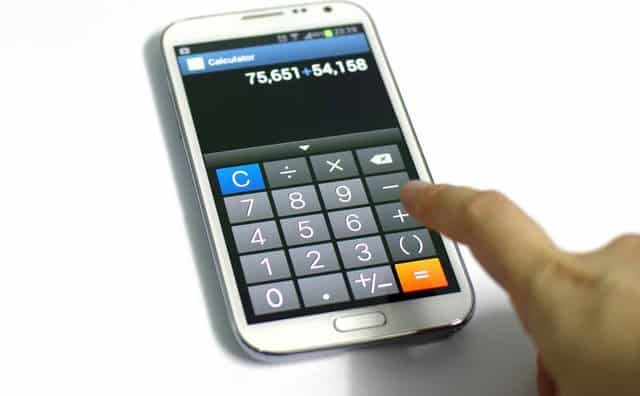 If someone's negligence caused your injury, you may want to know how much your case is worth. This is true regardless of whether you were in a Lyft accident or any other incident. In a moment, you will see my personal injury settlement calculator. Here is a video of this calculator in action:
Before I show you the calculator, I want to quickly talk about settlement value. I start backwards when calculating settlement value. I first estimate the full value of damages.
The full value of a personal injury case generally consists of several types of damages.
What are the Most Common Damages in a Personal Injury Case?
The most typical damages are:
Pain and Suffering is Most Difficult Component to Know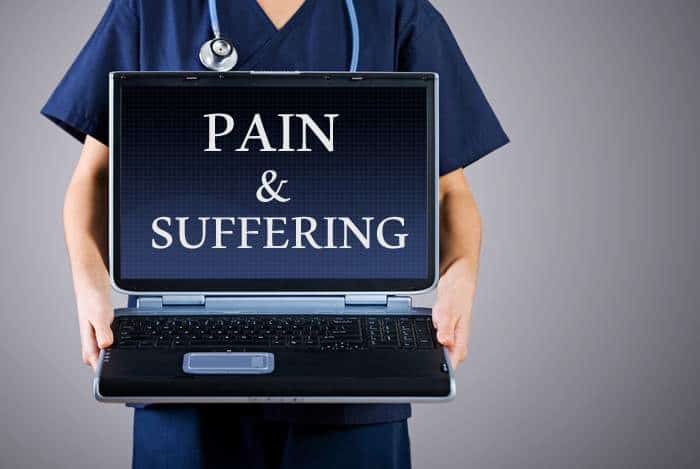 The most difficult component to know when calculating the full value of a case is the value of pain and suffering. And this is also what separates this car accident settlement calculator with others.
Other personal injury calculators just use a multiple of the medical bills to arrive at a value for pain and suffering. This is the wrong approach for several reasons.
First, do you just use the total billed charges, or do you use the out of pocket medical bills. Second, insurance companies do not use multipliers when making offers.
With Wrong Pain & Suffering Amount, Case Value Will Be Wrong
You need to know the correct pain and suffering value. Otherwise, the full value of the case will be wrong.
If the full value of the case is incorrect, the settlement value will be incorrect. The settlement value factors in any discounts to the full value of the case.
As the accounting saying goes, "garbage in equals garbage out." If the full value was arrived at by using junk (wrong) numbers, then the settlement value will be incorrect.
Don't Use a Settlement Calculator!
I strongly warn anyone against using a settlement calculator to try to figure out how much an injury case is worth. There are over 76 factors that may affect the value of a personal injury case. Your best bet is to speak with and hire a personal injury lawyer.
Sometimes I use the calculator as a starting point to help me figure out the full value of a case. The full value includes a ballpark figure for the pain and suffering component that I may, but not always, use as a starting point only in a Florida injury case for settlement negotiations.
Pain and Suffering Amounts Are From Past Jury Verdicts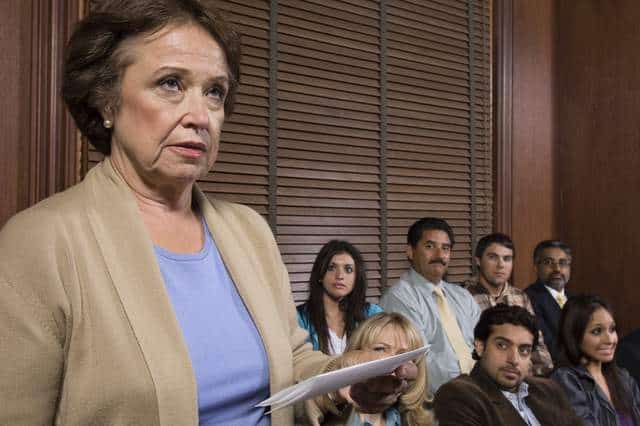 I got these pain and suffering values by looking at the pain and suffering component of past personal injury jury verdicts. Since I practice in Florida, this calculator uses values for Florida injury cases. Also, values vary greatly by county to county. For example, juries typically award more compensation for pain and suffering in Miami than in Lee County, Florida. This is common knowledge in the claims world.
Unfortunately, this calculator does not reflect the difference in pain and suffering values between counties.
I also use my past personal injury settlements. Additionally, I apply my 16 years of representing people injured in Florida (and on cruises).
Insurance Companies Use Past Jury Verdicts (and Past Settlements)
Insurance companies do the same. They also look at past Florida personal injury settlements.
My settlement calculator makes a few HUGE assumptions:
Someone's negligence

caused

your injuries in an accident in Florida or on a cruise or boat; and
The accident was the cause of your injury.
Calculator May Not Work for Spine Issues in Car Crashes Because of Tort Threshold
The calculator also includes the full value of the pain and suffering component for a herniated disc and bulging disc. However, in many Florida car accident cases this value may be reduced based on the tort threshold requirement as well as lack of damage to the vehicle.
Thus, there isn't a perfect herniated disc settlement calculator that exists.
Tort Threshold Doesn't Apply to Slip and Fall, & More (Calculator May Work)
The tort threshold requirement doesn't apply in Florida slip, trip and fall cases. It also doesn't apply in other non-motor vehicle accident cases in Florida.
In addition, we use this calculator for the personal injury portion of our client's claim if he or she is hurt while working in Florida. This assumes that the injured Florida worker also has a personal injury claim.
We may use the calculator to represent a seamen or crew if their employer's carelessness caused an injury. We do not use the calculator if the injured person only has a Florida workers compensation claim.
Surgery Values on the Personal Injury Calculator Are Higher
It's no secret that if the injured person has surgery, the full value of the case is higher. At least for settlement purposes.
Thus, surgery to a broken leg is worth more than a fractured leg without surgery. My settlement calculator reflects this.
I Adjust the Settlement Range Based on the Insurance Company
It's a well known fact between personal injury attorneys. Different insurance companies pay different amounts for the same injury. For example, GEICO has a reputation for paying less than USAA for the same injury.
And sadly, Progressive now insures Uber in Florida. Progressive is even cheaper than GEICO.
So what should an injured person do if he or she is trying to settle a personal injury case without a lawsuit?
The injured person may want to take into account the insurance company that he is dealing with.
The best time to hire an attorney for a car accident is before trying to settle yourself. It is simply too difficult to calculate settlement values.
Warning!
Our injury settlement calculator is not legal advice. I am not your lawyer. The calculation it uses below is for instructional purposes only. You should immediately speak with an attorney for legal advice.
There is no substitute for competent legal advice.
Unfortunately we cannot tell you how much your case may be worth unless you are our client.
Were you injured in an accident in Florida, or on a cruise?
I want to represent you!
Our Miami law firm represents people injured anywhere in Florida in car accidents, truck accidents, slip, trip and falls, motorcycle accidents, bike accidents, drunk driving crashes, pedestrian accidents, cruise ship or boat accidents and many other types of accidents.
I want to represent you if you were injured in an accident in Florida, on a cruise ship or boat. If you live in Florida but were injured in another state we may also be able to represent you.
Call Us Now!
Call us now at (888) 594-3577 to find out for FREE if we can represent you.
No Fees or Costs if We Do Not Get You Money
There are No Fees or Costs Unless We Recover Money. Call us 24 hours a day, 7 days a week, 365 days a year. We speak Spanish. We invite you to learn more about us.