If a car, truck or other vehicle driver was drunk and his or her carelessness caused your injury in Florida, we want to represent you!
We have settled many cases over the past 11 years where a drunk driver's carelessness caused our clients' injury.
There are some differences, that we know and which I discuss below, if a DUI driver caused your injury in a Florida car accident.
We will do everything possible in an attempt to:
1. Get Your Car Fixed.*
We will fight to get the proper car insurance company to quickly fix your car after your Florida auto accident.  We know which insurance company should pay for the damage.
Note: We only help you get your car fixed if you also are injured.
2. Get Your Medical Bills Paid
If a drunk driver's carelessness causes your injury, there are some different laws that apply that do not apply if the careless driver was not drunk.
A victim of a DUI crash does not have to meet his or her deductible or co-pay for any injuries that were related to the crash if the injured person is determined eligible according to the Florida Crime Victim Compensation Act.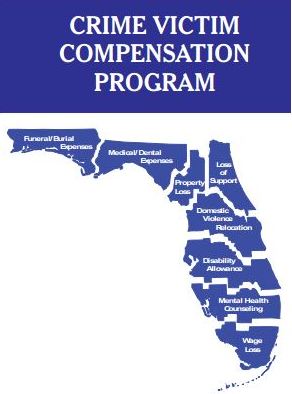 Do not expect a car insurance company to tell your about your rights under this law.  Do not expect a car insurance company to help you become eligible under the Florida Crime Compensation Act.
We will gather all the paperwork and documentation to help you apply for crime victim compensation with the office of the Attorney General, Division of Crime Victim Services, in Tallahassee, Florida.  Being found eligible under the Florida Crime Compensation Act is different than court ordered restitution at the DUI criminal case.
If you are found eligible for crime compensation, we will send the written notification (that we receive from the Attorney General which talks about your exemption from meeting your deductible and co-pay) to every insurer that may pay benefits.  This also includes notifying your health insurance company.
The insurers are then required to waive the deductible and co-pay benefits.  If you qualify for the crime victim compensation program, this will result in you owing less money to your medical providers.  If we reach a settlement in your case, this will put more money in your pocket.
Florida has confusing No Fault (PIP) laws when it comes to getting your medical bills paid after a car crash.  PIP does not apply in every Florida car accident.  We know when PIP applies and when it does not.  We have written hundreds of articles that talk about PIP benefits.
There is a one year time limit from the date of the accident within which the DUI accident victim needs to file the application for Florida crime victim compensation. We will make sure that we meet this deadline.  If we have good cause, we may ask to have this time limit extended.
We will provide evidence to the crime victim compensation program that the carelessness of the DUI driver caused the accident.  We will build as strong of a case as possible so that the Crime Victim Bureau does not try to deny your claim by placing blame on you for causing the crash.
We have settled many cases with car insurance companies for drunk drivers, where the insurer paid for all of our clients' medical bills and other damages.
3. Money for Your Pain and Suffering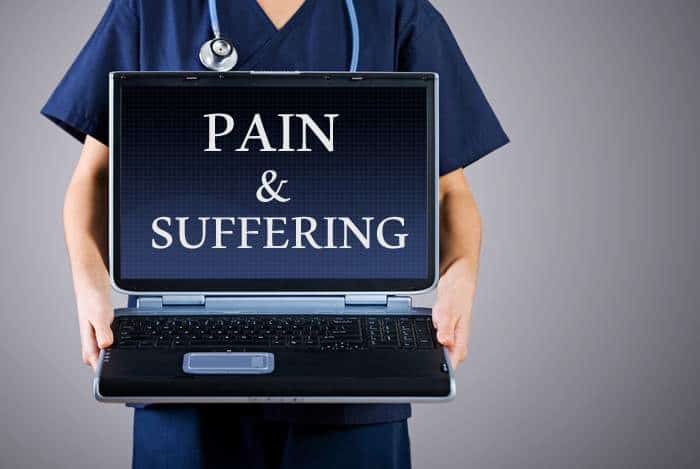 If a DUI driver caused your injury in a car or truck accident in Florida, we want to get you money for pain and suffering.
4. Money for Punitive Damages
The possibility of getting money for punitive damages if a DUI driver causes injury to you in Florida is what separates a DUI car or truck crash from a typical accident.  But you are not automatically entitled to punitive damages just because a drunk driver causes the wreck in Florida.  You need to have supporting evidence to recover money for punitive damages.
There is heaps of evidence in a DUI crash case.  We will start gathering this evidence from the moment that you hire us.  We will not let that evidence disappear.
In addition to handling and settling many cases against DUI drivers in Florida, I have written extensively about Florida DUI injury crash cases.
Did a drunk driver cause your injury in a Florida car crash?
We want to represent you!
Our Miami law firm represents people injured anywhere in Florida in car accidents, truck accidents, slip, trip and falls, motorcycle accidents, bike accidents, drunk driving crashes, pedestrian accidents, taxi accidents, accidents involving a Uber or Lyft Driver, and many other types of accidents.
We want to represent you if you were injured in an accident in Florida, on a cruise ship or boat.
Call Us Now!
Call us now at (888) 594-3577 to find out for FREE if we can represent you. 
No Fees or Costs if We Do Not Get You Money
There are No Fees or Costs Unless We Recover Money. Call us 24 hours a day, 7 days a week, 365 days a year. We speak Spanish. We invite you to learn more about us.