I'm going to talk about the average dog bite settlement amount. We'll focus on Florida dog bite settlement amounts.
We'll also talk about cases where a dog attacked someone but did not bite him or her.
$87K Dog Bite Settlement for Scars and Nerve Injury (Florida)
A man, Mike (not real name), was employed as a meter reader. While at a customer's house, he was given permission to go into the backyard to read the meter. The owner's Pit Bull (dog) bit him.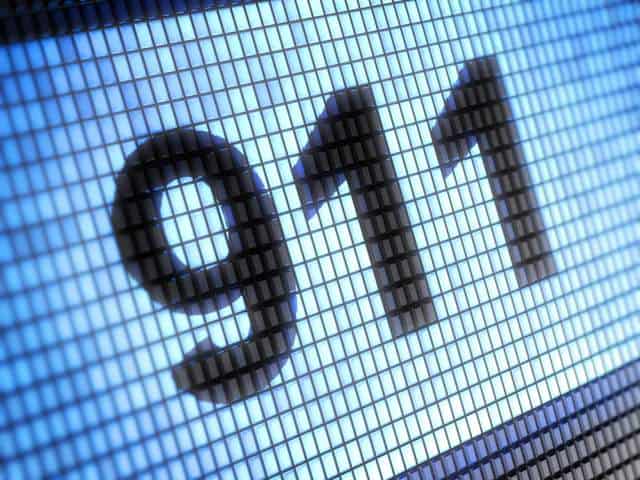 911 was called. An ambulance took Mike to the hospital.
He had some minor nerve damage in his arm along with a scar. Mike went to a neurologist to assess the nerve damage.
He wanted to go to a plastic surgeon so that he could get an estimate on how much a scar revision would cost. (A scar revision surgery attempts to minimize a scar so that it is less noticeable and blends in with the surrounding skin tone and texture.)
I referred him to a plastic surgeon, who agreed to examine him on a letter of protection (LOP).
A LOP is a written document that states that the medical provider will treat a patient in exchange for the patient agreeing to pay the outstanding balance (bill) from the settlement. If the victim cannot get a settlement, then the bill would become his or her responsibility.
Plastic Surgeon Gave a Written Estimate on Cost to Repair the Scar
The plastic surgeon wrote a report that stated the cost of a scar revision.
He was doing well after he finished his medical treatment. The incident happened in Fort Lauderdale, Broward County, Florida.
Since the meter reader was working at the time of the bite, workers compensation paid about $3,700 of his medical bills.
The good news?
The dog owner had homeowner's insurance that covered dog bites. In fact, he had State Farm homeowner's insurance.
While I often speak badly about State Farm, here is something positive about them. State Farm's policies cover dog bites.
If someone's dog bites you at a home in Florida, there is a 6% chance that State Farm insures them. The percentage for the other major Florida homeowner's insurers is below:
State Farm was homeowners insurer of the dog owner. We received $87,000 from State Farm to settle the case.
Florida law required us to pay back the workers compensation insurer. The workers' compensation insurer legally had to reduce the lien by our attorney's fees and costs.
However, we further negotiated their $3,700 lien down to $1,375.00. This put more money in our client's pocket.
After our attorney's fees and costs, and Mike's medical bills were paid, he received almost $56,000.
Fortunately, the homeowners policy covered dog bites. (Unfortunately, many homeowners insurance policies don't cover dog bites.)
Others, have a sublimit (which is usually much smaller than the liability limit) for dog bites.
If the homeowners policy would have had a sublimit for dog bites for, let's say, $25,000, then State Farm would only have offered $25,000 to settle this case.
If the State Farm policy would have had an exclusion in its policy for dog bites, then State Farm would have paid nothing.
Confidential Dog Bite Case
Before Attorney Justin Ziegler only represented injured accident victims, he defended claims. While doing so, he was one of the attorneys who defended a dog bite lawsuit. In that case, someone sued a homeowner for a dog bite.
USAA Offers $100K to Settle Injury from Fall (Dog Encounter)
This is not my case. In 2011, a claimant sustained personal injuries when the claimant fell. She fell after an encounter with dogs owned by Colleen Brennan, a USAA insured.
The claimant made a pre-suit demand for the $100,000 policy limit of Brennan's insurance policy. USAA accepted the demand and tendered its check for the policy limits.
Rather than cashing USAA's settlement check, the claimant, in March 2013, filed a personal injury lawsuit against Brennan. She sued Brennan and others in the Palm Beach County.
The case is United Services v. Offices of Herssein, 233 So. 3d 1224 – Fla: Dist. Court of Appeals, 3rd Dist. 2017
A dog bite is just one possible type of USAA insurance claim payout.
How Much is the Average Dog Bite Settlement?
The most recent information that I have is from one insurance company. In 2018, State Farm paid $123 million dollars for 3,280 dog bite and injury claims. This means that State Farm's average payout for dog bite claims was $37,500.
In 2016, the average cost paid out for dog bite liability claims (and other dog-related injuries) in Florida was $37,339 in 2016. This was for all insurance companies in Florida. This average cost also includes dog-related injuries that have impacted claims such as fractures or other blunt force trauma injuries.
Florida is the state with the second highest number of dog bite claims nationwide. $49.5 million was paid out in Florida for dog bite liability claims (and other dog-related injuries).
According to ISO, the average homeowners liability claim payout (for bodily injury or property damage) is $19,531.
That is about $18,000 less than the average dog bite payout.
Are You Entitled to Get Compensation for Your Emotional Trauma if You're Bitten or Injured By a Dog?
Yes. However, any payout for emotional distress or mental anguish is likely to be highest if you received psychological or mental health treatment as a result of the bite or injury.
There is no substitute to seeing a mental health professional if you need it due to trauma from a dog bite or injury. Don't be ashamed if you're having anxiety or fear that is making life difficult after a dog bite or injury.
A psychiatrist (medical doctor) may prescribes you medication for anxiety for your trauma from a dog bite or injury. If he or she does, this adds value to the case. It increases your claim for medical bills. In addition, it increases your mental anguish claim.
If you make a mental anguish claim as part of a lawsuit, the dog owner's attorney can request both your past and current mental health records.  However, if you don't make an emotional distress claim, the defense attorney isn't entitled to your past and current mental health records.
If you are a delivering for Fedex, UPS, or Amazon, and a dog bites you, Do you have case?
Yes, assuming that the attack happened in the front of the house. The dog owner should be liable for the attack. If you have health insurance with UPS or Fedex, the health plan is likely a self funded ERISA plan. This means that you UPS or Fedex will be entitled to recover all of the payments that it made for medical bills relating to the dog attack.
As an example, let say that you were delivering a package for UPS in Miami, Florida. A dog attacks you. As a result, you receive several cuts and stitches to your body. You are left with some small scars. Your health insurance (with UPS) pays $3,000 of your medical bills.
You settle your personal injury case with the dog owners homeowner's insurance company for $15,000. In this instance, you will likely have to pay UPS back $3,000 from your $15,000 settlement.
If You're a USPS Postal Worker Who Is Injured By a Dog, Can You Make a Claim?
Yes. Not only can you make a claim, you must make a claim against the dog owner.
The Federal Employees' Compensation Act (FECA) says that claimants must, for any injury caused by a person other than the United States (a "third party"), make a claim against the third party and attempt to recover compensation.
Any recovery must be reported to determine if a portion of the recovery is required to be paid to the United States as reimbursement for the FECA benefits that have been paid because of that injury.
If a dog runs towards you, and you fall and suffer injury, is the dog owner liable?
Yes. The dog owner's homeowner's or renter's insurer should pay you. This assumes that dogs aren't excluded on the insurance policy.
Injuries that you can sustain from a fall are a broken wrist, ankle fracture, broken hip, upper leg bone (femur), compression fracture or burst fracture in your spine, broken leg, herniated disc and many others.
If you can prove that the dog caused your fall and injury, the dog owner owes you for your medical bills, lost wages and pain and suffering.
All things equal, it is easier to prove that a fracture (broken bone) was caused by a fall, as opposed to proving that a herniated disc or tear was caused by a fall.
However, you may still be able to show that a herniated disc or tear was caused by a fall.
Do You Need a Permanent Injury To Get Money for Pain and Suffering in a Dog Bite Case?
No. This is one aspect of a dog bite case that is better for the injured person than most Florida auto accident cases.
Is a Dog Owner Liable Even Though It is The First Time The Dog Bit Someone?
In Florida, Yes. However, the injured person's case value is reduced if he or she provoked the dog and this caused the injury.
Do Some Insurers Exclude Dog Bites for Certain Types of Dogs?
Yes. Some offer lower limits based on the breed of the dog.
For example, if a dog owner has $300,000 of liability insurance on his homeowner's policy with American Bankers Insurance Company, they will only pay up $100,000 if you have a dangerous dog. If you have a dog that isn't considered dangerous, they will pay up to $300,000 for the injury.
On the other hand, some companies don't reduce coverage based on the dog's breed. For example, State Farm does not exclude homeowners or renters insurance coverage because of the breed of dog owned.
Are you Limited to the Dog Owner's Homeowners Insurance if You're Bit By a Dog?
No. You can sue the dog owner for above his homeowners or renters insurance limits. However, the reality is that many dog owners won't have money to pay you. Or if they do, it may be a small amount.
Your better shot on getting fair value for your case is if the homeowner has a Personal Liability Umbrella Policy (PLUP). This would provide additional coverage on top of the homeowner's insurance policy.
Umbrella policies typically have a minimum coverage of $1 million, which can be increased in $1 million increments. For example, State Farm's minimum umbrella policy has a minimum of $1 million, and can be increased in $1 million increments.
Is a Dog Owner Liable for a Dog Bite or Injury if They Had a "Bad Dog" Sign?
The owner is not liable if at the time of any such injury the owner had displayed in a prominent place on his or her premises a sign easily readable including the words "Bad Dog." Florida Statute 767.04. The sign doesn't have to use the words "Bad Dog". It can say "Beware of Dogs" or something to that effect. Romfh v. Berman, 56 So.2d 127 (Fla. 1951).
However, even with a dog warning sign, the owner is liable if the person's injuries are proximately caused by a negligent act or omission of the owner.
Even if a "Bad Dog" warning sign is posted, the owner is still liable to a child under the age of 6. Florida Statute 767.04.
Is a Child's Case Different if a Dog Bites or Injures Him or Her?
Juries tend to like children. Thus, they may award a child more money for pain and suffering than to an adult. A scar on a child may be worth more than on an adult because children tend to be more self-conscious than adults.
In Florida, if the total settlement for a minor child is under $15,000.00, then the parent can settle the case without court approval.
For purposes of settlement approval, a "minor" is a child who is under 18 years old.
If the total settlement exceeds $15,000.00, but the net recovery to the minor equals $15,000.00 or less, the settlement needs court approval. (744.301/744.387 Fla. Stat.) This adds the expense of hiring a guardianship lawyer to file documents with the guardianship court to get the settlement approved if a lawsuit hasn't been filed. However, the parent gets the settlement check.
If the total settlement exceeds $15,000.00, but the net recovery to the minor equals $15,000.01 or more, the settlement needs court approval. In addition, the money needs to be placed into a guardianship of the property. (744.301/744.387 Fla. Stat.). Basically, the parents can't touch the money. The minor gets the money when he or she turns 18.
How Long Do You Have to Sue After a Dog Bite?
If you're bitten in Florida, you usually have four (4) years to sue an individual for a dog bite.
If you're bitten by a dog owned by the State of Florida, a city, or a municipality, then you have 4 years to sue. You have to put the government on notice within 3 years. The notice is very specific.
If you're bitten by a dog owned by the United States government, then you have 2 years to sue. You have to follow a specific notice requirement before suing.
Can You Get Punitive Damages in a Florida Dog Bite Case?
In rare cases, yes. Punitive damages are designed to punish Let's look at some real cases where punitive damages were awarded.
In the few cases, where appellate courts have awarded punitive damages for dog bite or injuries, the dog owner did something pretty bad or encouraged the bite.
Typically, in order to be allowed to claim punitive damages, you will need to show that the owner had notice that this dog bit or attacked someone before it bit or attacked you.
In Moran v. Stephens (Fla. Dist. Ct. App. 1972), 265 S.2d 379, a dog bit a woman. The case went to trial.
She received compensatory and punitive damages. Compensatory damages include medical bills, lost wages, pain and suffering.
Her husband received compensatory damages for loss of consortium. He was not allowed to keep the $5,000 in punitive damages that the jury awarded him, since he didn't get bit or injured by the dog.
Unfortunately, I don't know why punitive damages were awarded to the wife. I also don't know her injuries.
$40K Verdict ($10K for Punitive Damages) After Woman Orders Her Dog To Attack Someone
In Thomas v. Wyatt, 405 So. 2d 1369, 1370 (Fla. 4th DCA 1981), Thomas ordered her German Shepherd dog to attack plaintiff.
This is an intentional act that doesn't occur in most dog bite cases.
Although disputed, there was evidence that the dog advanced toward the Wyatt. Wyatt ran from the house and was injured when she fell in the driveway.
The jury found that Thomas had committed an assault on Wyatt, that an unprovoked and aggressive act by defendant's dog had caused damage to Wyatt.
They also found that Thomas was guilty of 70% negligence and Wyatt was guilty of 30% negligence. The jury returned a verdict of $30,000 compensatory damages and $10,000 punitive damages. Thus, the total ($40,000) was cut down by 30% (Wyatt's negligence).
The final judgment was likely for $28,000.
$20K Awarded ($10k for Punitives) to Innocent Man Bit By Cops' Dog After He Followed Instructions
In another case, after he was bitten by a police dog, Priester sued two Riviera Beach Police Officers, Sergeant William Cushing and Officer James Wheeler. Priester v. City of Rivera Beach, 208 F.3d 919, 925 n.3 (11th Cir. 2000).
It's important to note that claims that the jury decided were excessive force. This wasn't a standard dog bite case against another private individual.
Excessive force claims are against the government or its employees.
The typical dog bite claim is against an individual and isn't an excessive force claim.
But, there was more to the story than that. Here is a quote from the court:
Office Wheeler said that Priester should either lie down or Wheeler would release the dog on him. Priester did lie down, but then Wheeler ordered the dog to attack him anyway. When Plaintiff kicked the dog to stop the dog from biting him, Wheeler let go of the dog's leash, drew his gun, pointed it at Priester's head and said: "You kick him again, I will blow your mother fucking brains out." Although Priester was begging that the dog be called off, both Defendants stood and watched "for an eternity" while the dog continued to attack and to bite Priester on both legs.
Priester then testified that the dog's bites resulted in a total of fourteen puncture wounds on both of his legs. He showed his legs to the jury and pointed out the individual puncture wounds that he said he received as a result of the incident.
The jury believed him and found that Cushing and Wheeler were liable for using excessive force. The jury returned a verdict in favor of Priester and awarded him $5,000 in compensatory damages payable jointly and severally by Cushing and Wheeler.
Compensatory damages include medical bills, lost wages, pain and suffering.
The jury also awarded $10,000 in punitive damages against Cushing, and $10,000 in punitive damages against Wheeler.
Thus, the total verdict was for $25,000.
Which Liability Insurers Insure Homeowners for Liability Claims in Florida?
State Farm, Nationwide, Allstate, Hartford, Travelers stopped writing claims in Florida. However, many Florida homeowners are still insured with them.
Those homeowners have older policies (that may have included dog bites and injuries) and the policies have been renewed. These policies are more likely (than many other insurers) to cover dog bites than from other insurers.
Other companies who insure many Florida homeowners are:
Universal Property and Casualty Insurance Company
Citizens Property Insurance Corporation (I've heard that they don't cover dog bites).
Security First Insurance Company (offers animal liability coverage as an add-on)
Federated National Insurance Company
Heritage Property & Casualty Insurance Company
American Integrity Insurance Company of Florida
United Property & Casualty Insurance Company
St Johns Insurance Company
Homeowners Choice Property Casualty Insurance
Tower Hill Prime (a Tower Hill Insurance Company)
People's Trust Insurance
ASI Preferred (an ASI Company)
Florida Peninsula Insurance Company
First Protective Insurance Company
Castle Key Indemnity Company, and Castle Key Insurance Company (subsidiaries of Allstate)
Florida Family Insurance Company
American Bankers insurance Company
Ark Royal (an ASI Company)
Tower Hill Signature Insurance Company
Olympus Insurance Company
Safe Harbor Insurance Company
Safepoint Insurance Company
Cypress Property & Casualty Insurance Company
Did someone's dog bite or injure you in Florida?
See Our Settlements
Check out some of the many Florida injury cases that we have settled. We want to represent you if you were injured in an accident in Florida.
Call Us Now!
Call us now at (888) 594-3577 to find out for FREE if we can represent you. We answer calls 24 hours a day, 7 days a week, 365 days a year.
No Fees or Costs if We Do Not Get You Money

We speak Spanish. We invite you to learn more about us.
This article was published years ago and is periodically updated.