$90K Settlement (Pedestrian Hit by Car)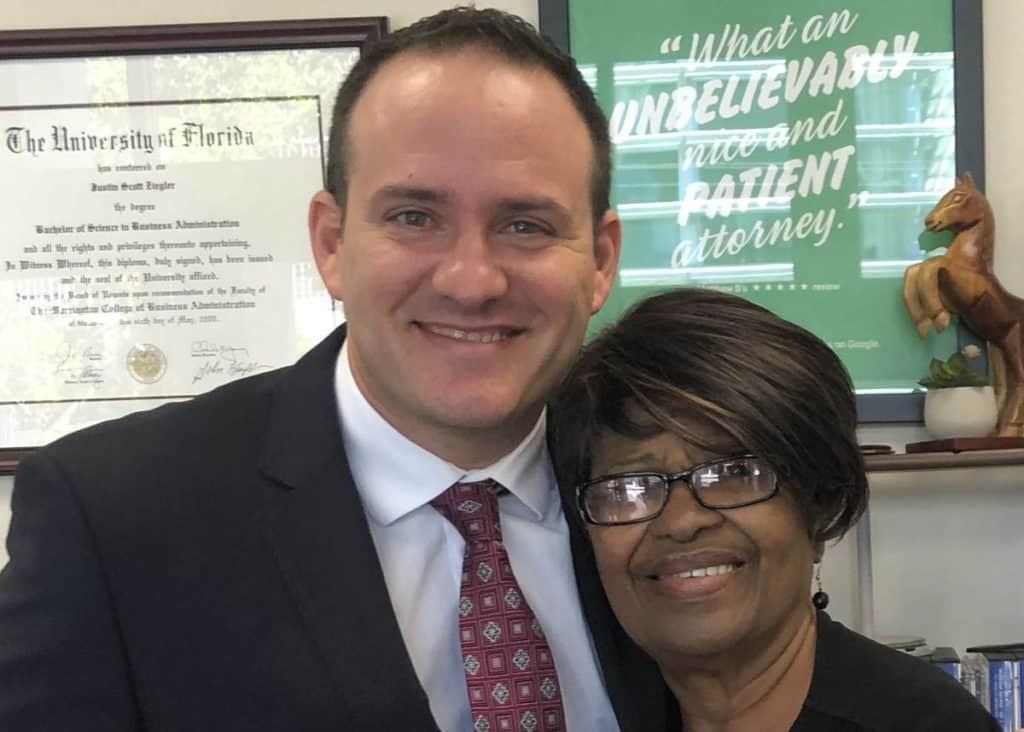 A car hit Alice while she was a pedestrian in Miami. We got her a $90K payout.
Most importantly, she is thrilled with her settlement.

$125K Settlement For Broken Wrist (Miami Car Accident)


"I was driving a car in Miami. Another car crashed into me.
Doctors performed surgery. I hired Miami car accident lawyer JZ. He got me $125K.
Justin cared about me. He went above and beyond to make sure I was taken care of." - Richie

See Richie's Settlement

$445K Settlement for Broken Leg (Hit by Truck)
"JZ settled my accident case for $445,000. I was on a motorcycle in Miami, Florida.
An 18 wheeler hit me. I had surgery on my leg.
My experience with Miami motorcycle accident lawyer JZ was great."* - George
$300K Settlement for Leg Injury (Slip and Fall)

"I slipped and fell on water in a Miami, Florida supermarket. I had two skin grafts on my Achilles tendon.
JZ settled my accident case for $300,000. I recommend Miami personal injury lawyer Justin Ziegler." – Frank A.
$260K Settlement for Uber Driver Paid by Other Vehicle's Insurer
Let Us Start Fighting for Your Rights Today!
$210K Shoulder Injury Settlement


"I injured my shoulder (labrum) and neck. Justin was always available to speak with me. His staff is fantastic.
The case settled in Hollywood, Florida. I am very satisfied with the $210,000 settlement that Florida truck accident lawyer Mr. Ziegler got me." - Miguel

See MJ's Settlement

$25K Settlement (Object Struck Foot)
"A rug cleaning company employee lost control of a vacuum.  It struck my foot.  
I had an ankle tear.  I am happy that I chose Coral Gables injury lawyer Justin Ziegler." - MF
$18K SETTLEMENT. CUT BELOW EYE (TRIP AND FALL)
"I tripped and fell on a landscape edge outside of a South Miami restaurant.  I hired Miami personal injury lawyer Justin Ziegler.
A friend recommended him.  I had a very good experience.  I am happy with the results. I hope that you consider Justin ." - Nelly