We are a Miami law firm that represents people who are seriously injured or killed in accidents throughout Florida.
We also represent people who are seriously injured while on a cruise.
Who is the attorney at our law firm?
It's me, attorney Justin Ziegler. You can see my photo above.
How long have I been a lawyer?
I've been a lawyer for 18 years years (since 2003). I graduated with with honors from the University of Miami School of Law.
While at U of M, I earned the book award in negotiation class. Before attending law school, I graduated from the University of Florida.
But, in my opinion, my experience with personal injury cases is much more important than the universities that I attended. This is because I didn't learn how to handle a personal injury case in law school.
Law school did not teach us how to negotiate with insurance adjusters. I believe that it takes hundreds of injury claim negotiations to become an expert negotiator.
Since being an attorney in Florida, I've negotiated several hundred settlements. I've gotten my clients over $11 million in compensation for their injuries.
Do we also speak Spanish?
My paralegal – Jenny – is fluent in Spanish (and English). In a moment, you'll hear much more about Jenny and her personal injury case experience.
I can speak some Spanish, but not as well as I would like. I'm trying to improve that.
As you'll see below, we've settled many accident cases for clients who did not speak English. Others could only speak a few words of English.
Do I only handle personal injury cases?
Yes, I only represent seriously injured victims. And I've done so for over 15 years. This allows us to best serve our clients. I recommend hiring a lawyer who only handles the type of law in which you have a case.
Why?
Because the law is complicated. Even if a lawyer only handles one type of law, there is a tremendous amount to know. To maximize your personal injury payout, your attorney needs to have a deep knowledge of the law.
During the first year or so of my career, I worked at law firms that represented injured people. However, at those law firms we also defended insurance companies.
What types of personal injury cases do I handle?
Most of our settlements have involved Floridians who were injured in Florida. (We've also settled many cases for tourists and others from another state or country who were injured in Florida.)
Of those cases, the majority have been car accidents. We've had several millions of dollars in car accident settlements.
We've also settled many injury cases involving trucks, mopeds, bikes and pedestrians.
But that's not it.
We've also received millions of dollars in payouts for slip (and trip) and fall claims, and other claims for an injury at a premises.
However, we don't stop there.
Who Aren't We a Fit For?
Our law firm is for people who are seriously hurt in Florida (or on a cruise) due to someone else's fault.
Currently, I am only accepting new clients who have a serious injury. I consider a serious injury to be one or more of the following:
a broken bone
a ligament or tendon tear
You have had surgery or surgery is scheduled
a permanent and significant scar or burn
Death
I am not the right attorney for you if your only injury is pain and you don't have a serious injury as stated above.
Also, I am typically not the right lawyer for you if you have already had an attorney for two months (or more) unless your injury is very serious.
On the other hand, if you have had an attorney for just a few weeks, and you have a serious injury (like surgery), we could be the law firm for you.
If you are seriously injured in Florida (or on a cruise) due to someone else, I could be the attorney for you.
Get a free consultation with me
We refer some smaller Florida injury claims to a few lawyers who I personally know, trust and like. throughout my career, I have become very selective with who I am willing to refer cases too.
If we refer a case to one of these lawyers, and they are able to represent you, then with your written consent we may also represent you.
By referring smaller injury cases out, I can spend my time maximizing the value of our serious injury cases. This also allows me to have a better work-life balance.
On my free time, I attend most my kids' soccer practices and all of their games.
I enjoy spending time with my family and friends, walking through Coconut Grove, Pinecrest and Coral Gables, and going to the gym.
Do I have experience with big injury cases?
Yes, I have settled many very serious injury cases. In these cases, the injured person has a long road of recovery ahead.
I can also represent you if you're family member was killed in an incident caused by someone else.
Here is one example of a serious injury case that I handled:
A Georgia resident (Ryan) was driving in Clearwater, Florida. Another driver was heading the opposite direction. He made a left hand turn and crashed into Ryan's car.
This was a serious crash. One fire truck and one ambulance came to the scene. Take a look for yourself:
Here is a photo of Ryan on the ground:
Paramedics took him to the hospital. Here is a photo of Ryan at the hospital:
Doctors told him that he had a broken leg (tibial plateau). Ryan wanted an attorney who had experience with this same injury. Next, he found my website.
He saw that I had settled one broken leg case for $445,000, and another for $325,000.
Moreover, he saw that I had also settled cases with the same insurance companies involved in this case: Allstate and Travelers.
Ryan got a free consultation with me.
Let Me Fight to Get You a Fair Settlement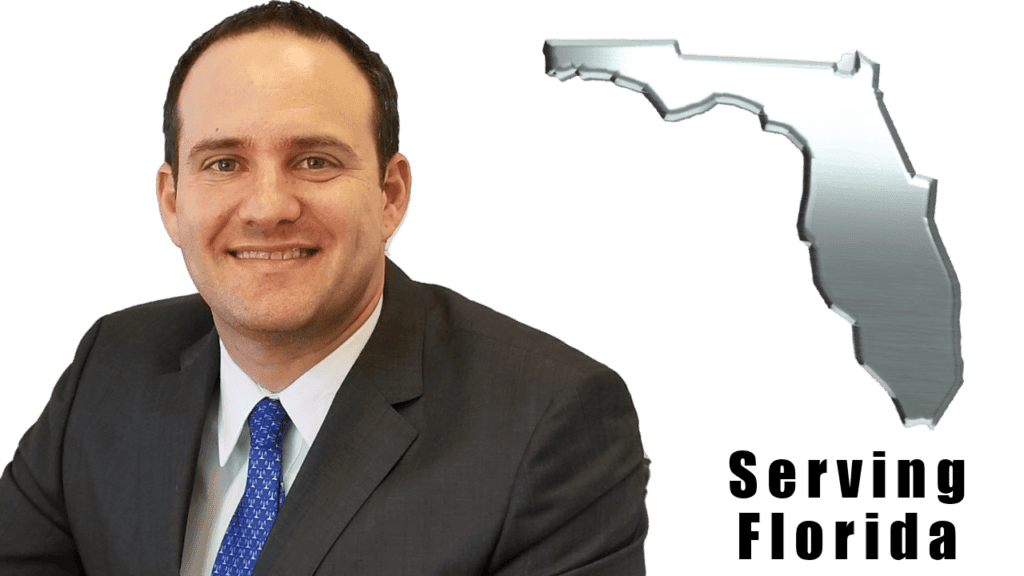 After we spoke, he hired me. I jumped into action on his case.
He hired my law firm. I settled his case for $300,000.
After my attorney's fees and costs, and paying off the worker's comp lien, Ryan got over $195,000 in his pocket. He was thrilled.
We also have lots of experience getting compensation for out of state visitors hurt in Florida
We've also settled many cases for people who were injured while visiting Florida from another state. As a general rule, these cases are more complicated.
Why?
Because you're dealing with the laws of two states. Just dealing with Florida's laws is tough enough! Add in another state's law, and things get complicated. Real fast.
Some of these visitors from another state were hurt in a Florida car accident.
However, others visitors to Florida are injured in slip and falls, and other premises claims. We settled a claim for $197,500 where a Texas resident slipped and fell at a Marriott Hotel in Pensacola, Florida. She broke her arm.
We've even settled many claims for people who were hurt in Florida while visiting from another country. As one example, a European man was visiting Miami. While here, a car hit him. We settled his claim for $325,000.
Our law firm is conveniently located in Coral Gables, Miami-Dade County, Florida. It is across the street from the University of Miami. See inside our office.
I've represented injured people for 18 Years
As a lawyer, I've represented people injured in Florida accidents for the past 18 years.
Why does experience matter?
It allows me to estimate how much a personal injury case is worth.
If you are injured and try to handle your case without a lawyer, you are making a big mistake. We are often contacted by people who tried to handle their own case. But, once they realize that the insurance company is delaying the case, they reach out to my office.
By that time, they are really frustrated. My advice is to just get a free consultation with me now if you are injured in Florida.
Injured victims often ask us, "How long does it take to settle my injury case?"
That's a touch question to answer quickly, which is why I wrote an article and made a video about it. That said, here is a quick tip:
After hearing countless stories from people who tried to handle their own cases, handling your own case will result in delay. But why?
You won't know exactly which documents to request. Without proper documents, the insurance company can't set the proper settlement reserve.
We strongly suggest that you call us from day one.
If you don't contact us from day 1, you may make mistakes that lower your possible payout.
Worse yet, you won't even know that you are making the mistake!
We have a 4.9 Rating on Google Maps
We are proud of our great reviews on both Google and Facebook. As of April 2022, we are happy to say that we have 4.9 (out of 5) rating on Google Maps.
Have we sued in many courts in Florida?
Yes. As an attorney, I've been a member of the Florida Bar for 18 years. Thus, I can sue in any state court in Florida. We've filed lawsuits in many counties in Florida including, but not limited to, Miami-Dade, Broward, Lee, Osceola and Pinellas. I have sued some of the largest companies in the United States.
I am also licensed in federal court for the:
Southern District of Florida
Middle District of Florida
Why might you need an attorney who is licensed in federal court?
Because a lawsuit against most cruise lines for passenger injury claims must be filed in the Southern District of Florida (in Miami). Thus, if a passenger is hurt on a Carnival, Royal Caribbean, or Norwegian cruise, the lawsuit must be filed in Miami. I'm talking about cruises that embark or disembark out of or the United States.
Rest assured:
We've sued in the Southern District of Florida before. We've sued the world's largest cruise line, Carnival. (That photo below is not of the ship involved in the accident.)
I have even sued the United States of America.
Our videos contain a wealth of information about us (and our past settlements)
Our Youtube videos get a combined over 31,000 views a month.
I say this because people tend to get a lot of value from our 124 Youtube videos. (Please keep in mind that the videos are not legal advice.)
You can get a feeling for my personality while watching one of these videos. After all, you want to make sure that you get along with the personal injury attorney that you hire.
These videos give basic information. But please remember:
Every case is different and has different facts.
You'll come to a realization after watching some of our Youtube videos:
You should hire a lawyer. Otherwise, the insurance company will take advantage of you.
For example, one person may get $445,000 for a broken leg. Yet, another may only get $35,000 for a broken leg. If you don't understand why, it's time to hire a personal injury lawyer. One reason to hire a lawyer is because he or she knows how to value a case.
Additionally, the law constantly changes. I keep up with the law.
Back to our Youtube videos. We have 4 videos which each have over 100,000 or more views.
Bottom Line:
The JZ helps (a Florida injury law firm) Youtube channel is one of the most visited YouTube accident attorney channels. I want to use my experience to get you fair compensation from the insurance company.
What types of accident lawsuits have I filed?
We have settled and litigated many cases for people injured in all types of accidents, including Florida car accidents, slip and fall accidents in Florida, supermarket accidents, cruise ship accidents and much more.
I will work as hard as possible to get your case resolved as quickly as possible for the maximum value.
We help you by fighting for your rights and letting your relax. If you've been injured, your case should be stress free and your attorney should be available for you. Let us do the work.
Our focus is on fighting to get accident victims as much money as possible. We do this by gathering and organizing all of the evidence.
We know that you want your medical bills paid. You need to be paid back for money you've lost from missing work.
And, of course, you want pain and suffering compensation.
I'm a member of the Florida Justice Association
For over 10 years, I've been a member of the Florida Justice Association (FJA).
Why does this matter?
Here is why:
Not even the best personal injury attorney can know every law. Nor can they immediately know who the best expert witness is in every field.
Through our membership in the FJA, I can stay up to date with the law. Additionally, we get the latest information on which expert witnesses to use. We also keep up to date with trends in maximizing case and settlement value.
Moreover, being a member of the FJA allows us to find out which doctors can hurt your case. After all, going to the wrong doctor can destroy a case.
The FJA is the organization that fights for the rights of people injured just like you.
My paralegal (Jenny) has over 18 years experience
Our paralegal, Jenny, has over 18 years experience working in the personal injury field. Jenny estimates that she has handled well over 1,000 personal injury cases from beginning through settlement. Thus, she has worked on personal injury claims that have resulted in a combined millions of dollars of settlements.
Since 2014, Jenny has worked as my paralegal with me. She has worked on lawsuits with me, as well as cases that settled before a lawsuit.
She is simply awesome. But don't take my word for it. Just look at our client reviews (including one below).
In almost every review, our client raves about Jenny. Our clients love her.
Let me give you an example. A car hit a pedestrian (Doug). As a result of the impact, he landed on the car's hood.
Unfortunately, he broke his leg in the accident. He hired me shortly after the accident.
Ultimately, we settled his car accident injury case for $65,000. After the settlement, our client mailed this plant to Jenny as a thank you:
His card said that I was fortunate to have Jenny. I agree.
Specifically, here is what his card said:
His thanks (on this card) was directed toward Jenny. And this makes me happy.
Jenny's paralegal experience
Jenny previously worked for a Miami personal injury law firm that litigated injury cases. That firm also handled cases before a lawsuit. Each of her prior supervising attorneys had over 20 years of personal injury claims experience.
She is a top graduate of the University of Miami paralegal program. Jenny also graduated with Highest Honors from Miami Dade College, as a Pre-Law student. Jenny had a perfect (4.0) GPA.
She decided to continue her legal studies at Florida Gulf Coast University. She graduated with a 4.0 GPA. There, Jenny had many academic achievements.
In fact, the school nominated her to be inducted into the Golden Key International Honor Society. Membership into the society is by invitation only and applies to only the top 15 percent students.
She also received school nominations to become a member of the National Society of Leadership and Success and the Office of Undergraduate Studies Mentor Team at FGCU.
Jenny is also fluent in Spanish
Jenny is also fully bilingual (English and Spanish). Jenny's Spanish speaking ability comes in handy for our Spanish speaking clients. In fact, some of our biggest personal injury settlements have been for Spanish only speaking clients.
Many of these Spanish speaking clients live in Florida. For example, a Spanish speaking man was shopping at Sedanos' Supermarket in Miami, Florida. He did not speak English.
He got a free consultation from me to see if I could represent him.
Let Me Fight to Get You a Fair Settlement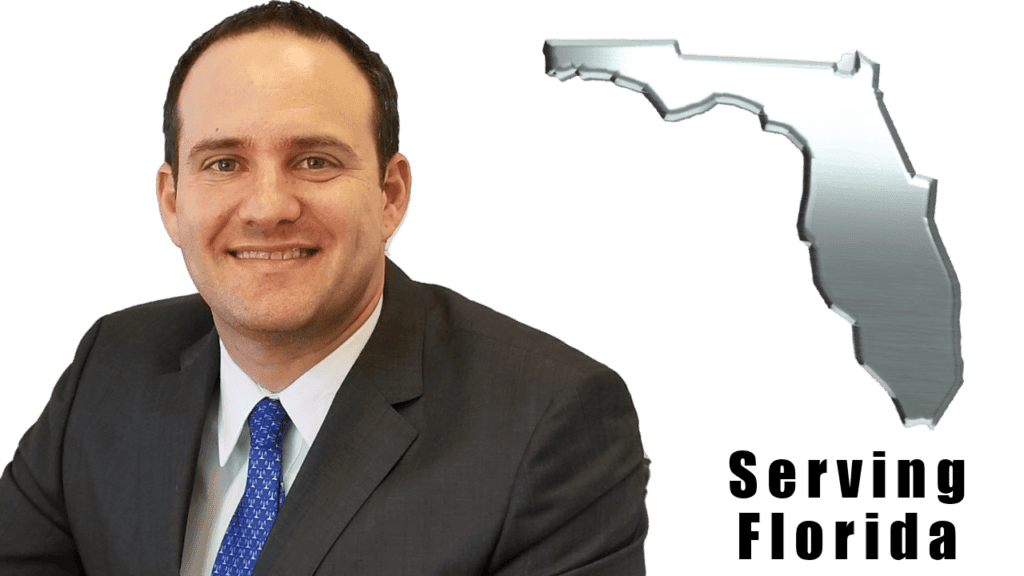 After we spoke, he hired me. He claimed that he slipped and fell on a dirty floor. After he fell, he stayed on the ground. Here is screenshot:
We sued Sedanos' supermarket. He had 2 skin grafts to his achilles tendon. Crum and Forster insured the supermarket. We settled his injury case for $300,000.
We've also represented many Spanish speaking people who were injured in a car accidents. As additional examples, we settled a broken wrist case for $200,000. And another one for $135,000. Neither of those clients spoke English. The list of our settlements for Spanish only speakers goes on and on.
We've represented Spanish speakers from throughout the world
Some of our Spanish only speaking clients live in other parts of the United States and are injured in a car accident while visiting Florida.
We've had many clients who live in a Spanish speaking country and were injured in other types of accidents while visiting Florida.
For example, a Columbian resident was visiting Sunny Isles Beach, Florida. Sunny Isles Beach is in Miami-Dade County, Florida.
She was exiting a door that had a step down. However, the door didn't have a warning about the step down. Thus, She fell. As a result, she broke her nose. We settled her case for $73,000.
She didn't speak English. However, we have always had at least one assistant who is fluent in Spanish.
In Jenny's paralegal capacity, she is very actively involved in all cases handled by the firm. This includes working on cases from the initial client interview through the duration of a lawsuit.
She believes each client deserves the highest quality representation. In that capacity, she works hard with Justin to get our clients paid fairly.
Insurance Companies With Whom We've Settled Cases
We're happy to say that insurance companies have paid us (combined) several millions of dollars in compensation.
Miami injury lawyer JZ has settled cases with GEICO, State Farm, Progressive and many other insurance companies. This includes injury settlements with USAA, Travelers, The Hartford, Allstate, and several others.
I am proud to call myself an Uber accident lawyer. I had a $260,000 settlement for an Uber driver who was in a car accident. The Uber driver had back pain.
Here is a video about this $260K settlement:
The best part?
Our client didn't even have surgery. Surgery usually adds major value to a personal injury case. I keep up with the latest laws that apply to Uber accident cases.
In another case, Lyft's claim handler (York Risk Services) paid us $45,000 as settlement of a Lyft passenger's accident claim. The total Lyft accident settlement was for $70,000.
We Carry Malpractice Insurance
Our law firm covered with $1 million per incident/aggregate in malpractice insurance in the unlikely event that we make a mistake that results in you being financially damaged.
Why is this a big deal?
Because in Florida lawyers are not required to carry malpractice insurance. Thus, many Florida personal injury and wrongful death lawyers do not carry malpractice insurance.
How do I know this?
I've spoken and communicated with several personal injury attorneys who don't have malpractice insurance.
Before you hire a personal injury lawyer, ask your lawyer if they have malpractice insurnace.
And if you have a very serious injury, you may want to ask them for a copy of their declarations page. That will show you how much insurance coverage they carry.
Do we specialize in hotel accident cases?
Throughout the years, I've developed a sub-specialty in Florida hotel injury cases. Earlier, I told you about our $197,500 settlement for a guest who slipped in a bathtub at a Marriott hotel.
We also have received hundreds of thousands of dollars in compensation for other people who were injured at a hotel in Florida. We settled a $250,000 case with a resort for another slip and fall.
This is the bathtub that our client slipped in:
Here is what our client had to say about us:
In 2018, while staying at a resort I had a bad fall in a bathtub where I broke my upper humerus (upper arm) near the shoulder socket. I was rushed to the hospital where I had surgery within hours and had to have a steel plate and 10 screws placed to keep the bone together to mend. All I asked of the resort was to help with medical expenses, they refused. So, my husband and I set out to find an attorney. We tried to find one local, and no one would touch the case. Never did we imagine that we would find someone like Mr. Ziegler and Jenny.

Part of Angela's 5 star Review on Google Maps
We Want to Represent You if You're Hurt at a Theme Park
Amazingly, Florida gets 116.5 million visitors a year. Many of these people visit Walt Disney World, Universal Studios, hotels and other places. Unfortunately, injuries and accidents may occur there.
Maybe you got hurt at Disney World, Universal Studios or a hotel. If so, we'd be honored to represent you.
Our Website and Blog are a Popular Resource for Injury Victims and Attorneys
In February 2020, our website and blog got over 61,000 pageviews. Therefore, I want to say "Thank you".
We get contacted monthly by other lawyers who find the information on our website and blog very valuable.
That said, all the information on this website and blog is not legal advice. Always speak with a lawyer.
In addition, the JZ help Spanish website gets about 9,000 pageviews a month.
For directions to our office, see our contact us page.
Were You Injured in Florida? Or on a Cruise?
I want to represent you. The fastest way for me to tell me if we can represent you is to complete this simple form.
Let Me Fight to Get You a Fair Settlement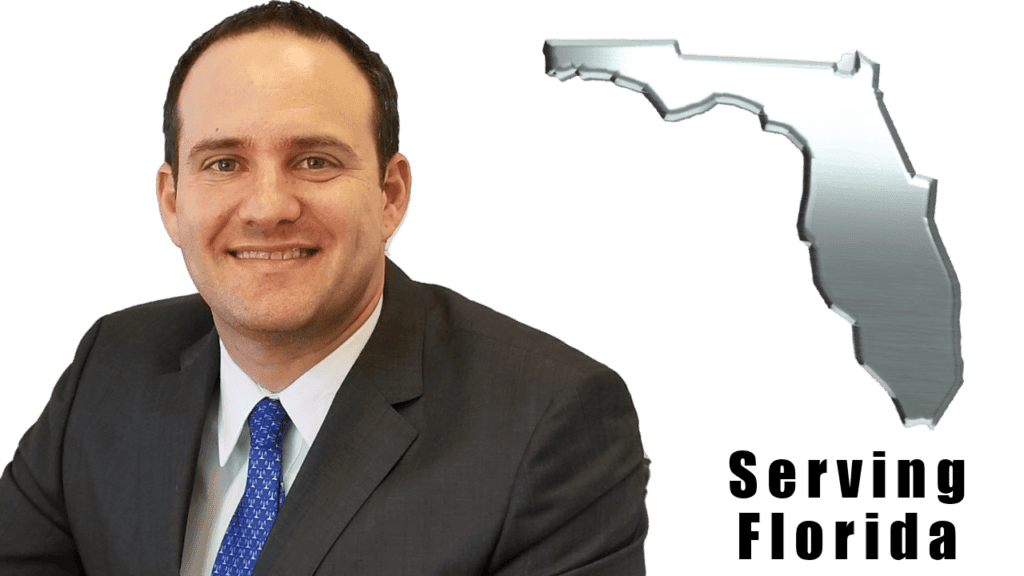 If you prefer, you are welcome to call us at 888-594-3577 to see if we can represent you. There are no fees or costs if we don't get you money.

We speak English and Spanish.