Liability claims adjusters, insurance policies, courts and Florida Statutes often use the word "liable" in a personal injury case.  About one-third of my articles on this blog use the word "liable."
What does "liable" mean in a personal injury case?
In a personal injury case, liable means to be legally responsible.  If you are liable, a jury or court can award damages against you.
Damages generally include:
Future lost income reduced to present value
Replacement value of lost personal property (e.g. damage to your car, broken cell phone or glasses, etc.)
Funeral expenses
Reimbursement for mileage to and from medical appointments
Disability
Loss of capacity for the enjoyment of life
Inconvenience
Punitive Damages (in rare occasions).
Example of Liability from one of my actual cases.
Jorge is riding a motorcycle in Hialeah, Miami-Dade County, Florida.  A 18 wheeler driver makes a left hand turn in front of Jorge.
The front of the tractor trailer hits Jorge.  He flies off the motorcycle.  He fractures the top of his lower leg (tibia plateau).
He has a rod put in his leg to fix the fracture.  He also fractures a finger.
The tractor trailer driver receives a ticket for failure to yield the right of way.
If a jury finds that the tractor-trailer driver's negligence caused Jorge's damages, then the 18 wheeler driver will be liable for his acts.
This means that a jury may be able to award damages to Jorge.  I settled this case for $445,000.
All the settlements in this article are before deduction for attorney's fees and expenses. Most cases result in a lower recovery. It should not be assumed that your case will have as beneficial a result.
Injured Person Must Still Show Causation
In the above example, Jorge will still have to show the crash caused his damages.  In this example, Jorge should be able to show that the other driver's negligence caused Jorge's injuries.
This is because Jorge has fractured bones.  If Jorge was claiming an arguably non-acute injury, proving causation may be tougher.  Arguably non-acute injuries include, but are not limited to, back pain, neck pain, a shoulder tear or a herniated disc.
You Still Need Damages even if the Negligent Party is Liable
Let's take the facts of the above accident except let's assume that Jorge did not break any bones.  Let's assume that Jorge has neck pain for a few days and then it goes away.
Even if a jury finds the truck driver liable for the crash, Jorge has limited damages because he did not get medical treatment.
Just because a negligent party is liable does not mean that you will get money (or a lot of money).
Liability Means Little Without Insurance Coverage
If the defendant's negligence caused your damages, he is generally liable.  You can take your case to trial.  The jury can complete a verdict form and award you damages.
This verdict form turns into a judgment.  You file it with the court.  You need to be able to collect these damages.  Collection usually comes from the negligent party's liability insurance.
The liability insurer would write you a check.  They would also have you sign a release of claims.
If the liable party does not have insurance coverage, you may never see a dime of the verdict.
Sometimes the negligent party will show you (or a police officer) an insurance card at an accident scene.  However, the insurance coverage could be expired or the insurer may deny coverage.
Liability in Motor Vehicle Accidents
If a police officer issues a moving violation ticket, does this make the driver liable in a personal injury case?
No.  Under Florida law, the jury usually is not allowed to hear about who received the ticket.
The jury usually is not allowed to hear about any statements made by the drivers to the police officer after the crash.  This is called the accident report privilege.
There are exceptions to this rule, such as if a drunk driver has been read his Miranda rights and he then speaks to the officer.
Practical tip: The police officer's assessment of fault is usually right.  When a police officer issues a driver a ticket, that driver is usually liable for his acts.
However, officers do occasionally get it wrong.
Will the liability claims adjuster tell you if they believe that their insured is liable in an injury case?
He or she may tell you that they are accepting liability.
However, even if they tell you that they accept liability, you still have to prove that their insured caused your damages.
Warning! You should still build up the liability portion of your case even if the insurance company tells you that they admit liability.  Its defense attorney may deny liability.
Will the liability insurer tell you when they believe that they are not liable?
Yes.  The adjuster will tell you in writing or over the phone that they believe that they are not liable.  This is called denying liability.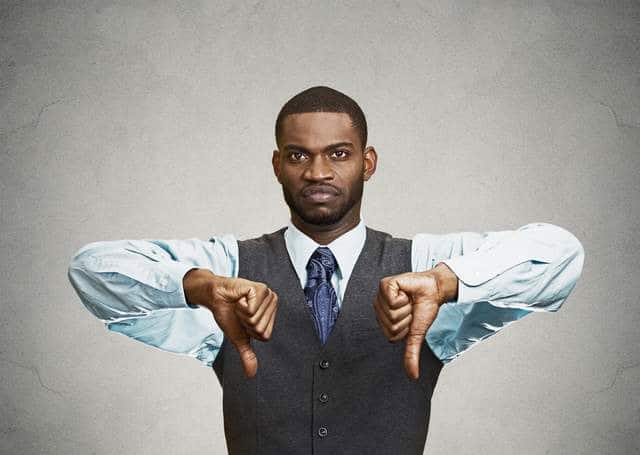 They may be dead wrong though.  If you sue them, they may later make a fair settlement offer.
Is Liability Clear Cut in a Personal Injury Case?
It is not clear-cut in most Florida personal injury cases.  This is particularly true in slip and fall cases, which are difficult.
When is the Defendant
Not

Liable in a Personal Injury Case?

There are many situations where the defendant is not liable in a Florida personal injury case.  If you are making a personal injury claim against your employer, your employer will argue that it is not liable for its acts because it is immune from a lawsuit.
I want to represent you!
Our Miami law firm represents people anywhere in Florida if someone's carelessness caused their injuries in car accidents, truck accidents, slip, trip and falls, motorcycle accidents, bike accidents, drunk driving crashes, pedestrian accidents, cruise ship or boat accidents, store or supermarket accidents, wrongful death, accidents at an apartment complex, condo building or home, accidents involving a Uber or Lyft Driver, and many other types of accidents.
We want to represent you if you were hurt in an accident in Florida, on a cruise ship or boat. If you live in Florida but were injured in another state we may also be able to represent you.
Call Us Now!
Call us now at (888) 594-3577 to find out for FREE if we can represent you. We answer calls 24 hours a day, 7 days a week, 365 days a year. 
No Fees or Costs if We Do Not Get You Money

We speak Spanish. We invite you to learn more about us.