If someone's negligence causes you to fracture your patella (kneecap), you may have a case.  Let's look at some personal injury settlements and verdicts for patella fractures.
The cases below aren't mine unless I specifically say that it is.
Jury Awards $396,725 for Kneecap Fracture and Surgery from Fall at Hotel
In Westgate Palace, LLC v. Parr, Fla: Dist. Court of Appeals, 5th Dist. 2017, Mrs. Parr traveled to Orlando to attend a convention at the Orange County Convention Center.
Mrs. Parr was staying at the Westgate Palace Hotel, a facility owned and operated by Westgate.
In the evening, she left her hotel room and was walking through the lobby towards the main exit when she slipped in a puddle of water and fell.
X-rays later showed that Mrs. Parr fractured her kneecap in the fall. Mrs. Parr underwent surgery, which required the placement of several screws in her knee.
The Parrs then sued Westgate for negligence and loss of consortium.  The case went to a jury trial on February 29, 2016.
The jury found Westgate forty-five percent negligent and Mrs. Parr fifty-five percent negligent.
The jury awarded Mrs. Parr a total of $396,725.62, including $10,000 for past lost earnings, $61,726.62 in past medical expenses, $125,000 in future medical expenses, $150,000 for past pain and suffering, and $50,000 for future pain and suffering.
(Thus, the jury was awarded $200,000 in pain and suffering.)
After factoring in her fault in the accident, she gets 45% (hotel's % of fault) of the verdict.  This would be about $178,526.529.
The jury awarded Mr. Parr $7,500, including $3750 in past loss of consortium and $3750 in future loss of consortium.  After factoring in Mrs. Parr's fault in the accident, Mr. Parr gets 45% of his verdict.  This would be $3,375.
(However, the appeals court ordered the trial court to allow the hotel's lawyer to interview a juror.  They did this because the juror allegedly lied about his litigation and conviction history.  The trial court will then determine if a new trial should be allowed due to the juror's alleged lies.)
Injury Victim Gets Over $74,500 for Broken Knee
A shopper slipped and fell at a property in Miami, Florida.  She fractured her patella and had surgery.
I settled the case for over $74,500.00.
Shopper Wins $12,000 against Target for Patella Fracture, Surgery to Meniscus and Other Injuries
Target denied fault.  The shopper claimed that the fall caused or worsened her herniated disc in her neck.
She also claimed that the fall caused her patella fracture, and surgery on her torn meniscus.  The jury awarded $30,000 for her pain and suffering from all of her injuries.
Lady Gets $500,000 for Broken Knee, and Surgery to Remove 1/3 of Her Knee Cap
This isn't my case.  A lady claimed that she fell on a dangerous slippery loading dock ramp at a restaurant located in a mall.  She sued both the restaurant/bar and the mall in Palm Beach County, Florida.
She argued that the ramp was too steep, and didn't have a non-slip surface.
The doctor diagnosed her with a patella fracture from the fall. She had surgery to take out the bottom third of her kneecap.  A prosthetic device was put in.
On September 18, 2014, a jury found that the mall and the restaurant's negligence caused her injury.  They found the mall 40% at fault, and the restaurant 60% at fault.
Jury Puts No Fault on Her For Falling
The jury put zero blame on the lady for falling.
The jury verdict awarded her $100,000 for past medical bills, $50,000 for future medical bills, $175,000 for past pain and suffering, $175,000 for future pain and suffering.  The total verdict was for $500,000.
Unfortunately, the court gave the mall and restaurant a new trial due to the lady's attorney's conduct during the trial.  I don't know if there was another trial, or if the parties settled before it.
The case is Kelly Wilcox v. Wellington Mall Ltd., and Gypsy's Horse d/b/a Gypsy's Horse Irish Pub and Restaurant.
Carnival Cruise Passenger Gets $2,998,155 for 6 Knee Surgeries from Slip and Fall
This is not my case.  Learn why a cruise passenger was awarded $2,998,155 from her patella fracture from a slip and fall on a slippery deck on the Carnival Pride ship.
She had 6 surgeries on her knee.  This is not my case but that article gives must-know tips about that case.
The passenger was diagnosed with a displaced and comminuted fracture of her patella.  She underwent open reduction, internal fixation of her patellar fracture.
Passenger Has 4 More Surgeries
After having 4 more surgeries, she had post-surgical anthrofibrotic scar tissue, infra-patellar contracture syndrome and patella baja syndrome.
Another doctor recommended excision of her patello-femoral mechanism and replacement of with an entire patella tendon, and tibial tubercle allograft.
She underwent cadaver allograft patellar tendon replacement at the hospital.  She was then placed in a knee immobilizer.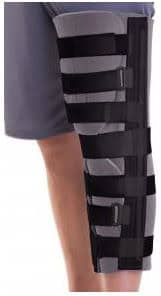 She now suffers from Complex Regional Pain Syndrome (CRPS).  She will require a total knee replacement in approximately five years and a refurbishment of that knee replacement within fifteen years thereof.
The trial was on May 9, 2011.
Customer Gets $375,000 for Pain and Suffering for Knee Fracture
This isn't my case.  A customer allegedly got a $375,000 settlement for the pain and suffering component of her knee (patella) fracture case.  She fell down in a restaurant in Palm Beach County, Florida.
The settlement was in February 2009.
The customer, a 61 year-old-female administrator, suffered a patella fracture that required hardware (ORIF).  She slipped and fell on grease.
The total settlement was for $425,000, of which $30,000 was claimed for past medical bills, $20,000 were for past wage loss, and $375,000 for pain and suffering.
The case is Rhine v. LSMS Inc. d/b/a Tramonti Ristorante Italiano.
Publix Shopper Wins $250,587  for Knee Fracture
This isn't my case.  A female shopper at Publix got a $250,587 verdict for a patella (kneecap) fracture when she slipped and fell at a Publix Supermarket in Palm Beach County, Florida.
She was in the checkout line and argued that Publix allowed water that spilled from a flower display near the checkout to stay on the floor for an unreasonable length of time. She also claimed that Publix did not warn of or clean the water.
My thoughts: This verdict tells me very little about the case because it does not say how much money was awarded for pain and suffering.  This accident happened in 2006 and the law has become more difficult since then.
If this case went to trial with the new law, the woman would have to prove that Publix knew or should have known that the water was on the floor.
Publix Admitted Fault, Which Isn't Common in a Fall Down Case
Publix admitted liability (fault) in this case. It is not typical for a grocery store to admit that they caused a slip and fall case.
Note: My understanding is that the entire verdict was for past medical bills, but this may be incorrect. This case was Stanridge v. Publix Supermarkets Inc. 07-11954 AJ.
Actual Case (not mine): $5,000 for past Pain and Suffering for a 47-year-old female shopper who had a fall down in Publix supermarket in West Palm Beach, Florida in 2004.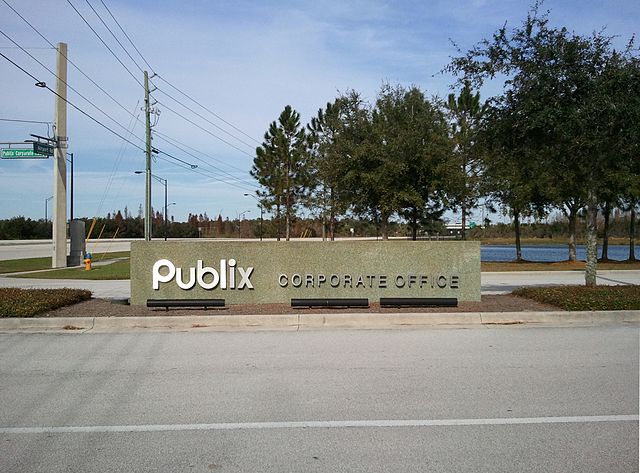 She fractured her patella, which required surgery with wires placed inside her knee. She had four months of physical therapy.
Her doctor said that she had a 6% impairment to her body, and another doctor testified that she had a 15% impairment and that she would need about $60,000 in future medical treatment. The doctor hired by Publix said that the Plaintiff had a 3% impairment.
The female shopper alleged that she fell on water while shopping at Publix. Publix argued that she was at fault, that there was no water on the floor, and that her previous health condition could have caused or contributed to her fall.
Publix Allegedly Made Her a $65,000 Offer
She allegedly received an offer from Publix of $65,000, which she rejected. She was allegedly then offered $100,000, which she also rejected.  Her attorney allegedly told her to accept the offers.
The jury heard testimony that she had a prior doubtful claim. The jury also awarded her $35,264.39 in past medical expenses and $5,000 in future medical expenses. The verdict was in 2004.
My thoughts: The amount awarded to the shopper for pain and suffering is way below the average settlement value for knee (patella fracture) with surgery. If surgery is performed on the knee, like in this case, the settlement value increases.
Jury Must Award Pain and Suffering Money if They Award Future Bills
This isn't my case.  In City of Miami v. De La Cruz, 784 So.2d 475, 478 (Fla. 3d DCA 2001), a De La Cruz was attending the Calle Ocho Street festival.  A police officer was chasing a suspect.
The officer collided with De La Cruz causing her to fall and injure her knee.  Her son took photos of her knee.
They then went to the emergency room at Palmetto Hospital, where x-rays were taken and De La Cruz was told to see an orthopedic surgeon.
She went to see Dr. Lazaro Guerra, an orthopedic surgeon, the next day. Dr. Guerra's notes reflect that the x-rays taken showed an avulsion fracture of the interior aspect of the patella.
She was treated by Dr. Guerra until August of 1997, and saw him twice in 1998 due to continued pain in her knee. Eventually, a friend referred her to another orthopedic surgeon, Dr. Roberto Moya.
Doctor Said She Was Having Arthritis or Chondromalacia
At trial, Dr. Moya testified that De La Cruz had a fractured right patella and was having post-traumatic arthritis or chondromalacia of the patella.
He further said that within a reasonable medical probability, the chondromalacia De La Cruz was experiencing was a result of being knocked to the ground on March 9, 1997.
Dr. Moya recommended that De La Cruz have arthroscopic surgery on her knee, at a cost of seven (7) to ten (10) thousand dollars. The doctor gave De La Cruz a seven percent (7%) impairment rating. The City did not present any testimony to contradict or discredit Dr. Moya's testimony.
The trial court, before the jury could decide, found that De La Cruz wasn't at fault.  The jury found that the City of Miami was at fault, but only awarded $7,109 for past medical bills for a patella fracture.
The jury didn't award money for future medical bills, or past or future pain and suffering.  The appeals court said that the jury should've awarded money for pain and suffering.
She Showed She Was Hurt Due to City's Carelessness
De La Cruz provided enough evidence to show that she was injured as a result of the City's negligence.
The City had no testimony or evidence to deny the fact that De La Cruz was injured, experiences pain and suffering and will require future medical treatment.
In a prior case, the appeals court said that where the evidence is undisputed or substantially undisputed that a plaintiff has had and will experience pain and suffering as a result of an accident, a zero award for pain and suffering is not allowed.
De La Cruz was allowed a new trial on damages.  I don't know if the case went to trial again, or whether the parties settled it.
Did you injure your kneecap or other body part in a slip and fall or other accident in Florida, or on a cruise?
Call Me Now!
Call me now at (888) 594-3577 to find out for FREE if we can represent you. We answer calls 24 hours a day, 7 days a week, 365 days a year. 
No Fees or Costs if I Do Not Get You Money

We speak Spanish. Learn more about us.  Check out my law firm reviews.