Walmart's negligence may cause your injury.  
If so, you may be able to get compensated.
This article is about general accident claims, other than slip and falls, against Walmart in Florida. I wrote separates articles on:
Article May Also Apply to Sam's Club
This article may also apply to injury claims against Sam's Club (owned by Walmart). It also applies to other Florida discount department stores, warehouse stores and other stores.
However, I focus on Walmart.
Walmart Fails to Save Surveillance Video After Customer's Shopping Cart Collapses
Learn about a case where customer claimed that her shopping cart collapsed in a Royal Palm Beach, Florida Walmart store. They didn't save the cart/video.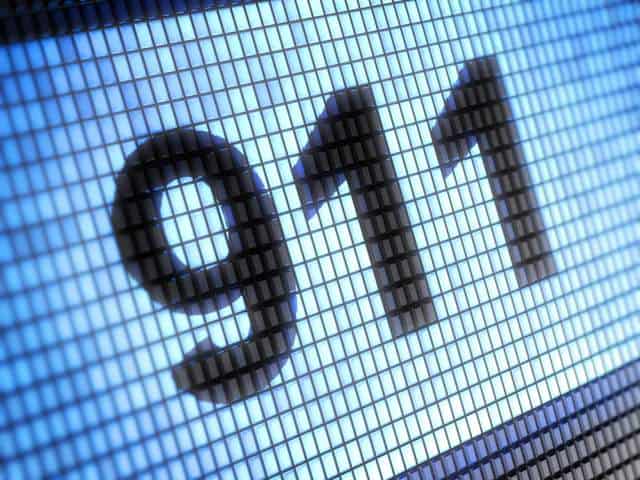 Call 911 If Your Badly Hurt
A 911 call audio recording or transcript may be important to help you prove your claim, so you may want to request it.
Take An Ambulance To The Hospital If Necessary.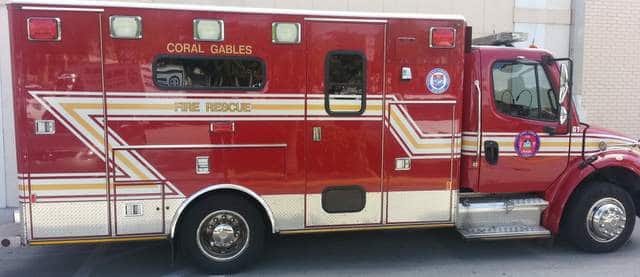 Whether or not you take an ambulance may affect your injury case value.
Take Pictures/Video of Whatever Caused your Accident
Immediately take pictures and video of whatever you believe was caused your accident. Do not just take 1 close up picture of the object.
f you are unable to take pictures, have a friend take them. A Walmart employee will take pictures of the area where you fell.
Walmart has many video cameras throughout the store. Walmart's video cameras may even pick up audio. Do not assume that just because there are video cameras in the area of your accident that they were working at the time of your accident.
Some of the video cameras may be "dummy" (fake) cameras and not work. Do not assume that Walmart will keep this video if it exists.
Get names and contact information of any witnesses
You want contact information of any witnesses who saw your accident, saw the area where it happened, or saw the substance that you fell on. As soon as possible, you want to have each witness sign an affidavit – a sworn statement – stating what they observed.
This is a sample witness affidavit that I used in a trip and fall case at a condominium complex where the total settlement was $75,000. Every settlement on this website is before our attorney's fees and expenses.
Most cases result in a lower recovery. It should not be assumed that your case will have as beneficial a result.
Quickly Report the Claim to the Store Manager
If you get hurt at Walmart, you should immediately report your accident to the store.
Who handles Walmart's Claims for Florida Accidents?
Walmart has a huge in-house claims operation.
Claims Management Inc.
Walmart has a wholly owned TPA subsidiary, Claims Management Inc.
Walmart has 600 associates in that organization who are in charge of the claims management process.
How Do You Notify Walmart of a Personal Injury Claim?
You should notify Walmart of your personal injury claim by sending a certified (return receipt requested) letter to both of the addresses below:
Claims Management Inc.
P.O. Box 14731
Lexington, KY 40512-4731
Phone: 800-527-0566
Fax: 479-277-4295
Claims
Walmart
702 SW 8th Street
Bentonville, AR 72716-8611
Also, send a certified mail return receipt letter to the actual store where you fell. The purpose of this letter is so that Walmart can open up a claim for you and preserve any evidence that may help you prove your case.
Hard to Find the Fax Number for Walmart Stores Online
I had some difficulty finding the fax numbers for Walmart stores online. This is a sample letter notifying Walmart of your injury claim and requesting that they preserve store surveillance video and other evidence.
Will Walmart Pay For My Initial Hospital Visit if I'm Injured At Walmart?
There is a 99% chance that Walmart won't immediately pay your ER visit if you were hurt while shopping there. Don't waste your time giving Walmart's information to the hospital.
Once you're finished with your medical treatment, Walmart may pay for your medical bills.
This assumes that Walmart's negligence caused your injury.
Will Walmart Send Me to a Doctor if Injured At Walmart?
No. Don't expect Walmart to send you to a doctor. Don't expect them to immediately pay your bills.
Should I Give My Own Health Insurance to the Hospital if I'm Injured at Walmart?
Yes. Use your own health insurance for your medical treatment.
Don't Give a Recorded Statement to Walmart
When the claims adjuster from Walmart calls you, do NOT give a recorded statement. You aren't required to give a statement.
You don't benefit by giving a recorded statement. It can only hurt you. Sometimes the disadvantage can be huge.
Friendly Doesn't Mean They'll Pay Your Case
Just because a claims adjuster is friendly does not mean that he or she will pay you to settle your case. Walmart injury claims adjusters likely have been handling cases for many years.
They likely know the right questions to ask. They may ask you a question that seems like it is not important to you.
One word in your answer may kill your case. This is even more true if you give a recorded statement.
You Won't Know if What You're Saying Hurts Your Case
Most victims do not even know when their case has been lost after speaking with the claims adjuster.
You may think that you are on great terms and Walmart will gladly take care of your claim.
Even if Walmart asks for your medical bills or proof of your lost wages, this does not mean that they are going to pay them.
Although the standard letter that I send Walmart requests its insurance information, in most cases with Walmart you should not be overly concerned about its insurer because it is self-insured for a large amount.
In the more serious cases (multiple surgeries, brain injuries, etc.), there may be multiple layers of liability insurance coverage.
Don't Give an Unrecorded Statement Either
I would not even give an unrecorded statement until you have a seen the video of the incident and you are completely finished getting all the medical treatment that you need.
Falling Objects or Merchandise
If an item falls from a shelve and hits you, Walmart may be at fault and have to pay for your damages. A hotly contested issue in falling merchandise cases is whether the falling object caused your injury.
Learn more about claims for personal injury caused if you're struck by an object in a Florida store.
What Happens if a Walmart Employee Injures You?
If you are walking in Walmart and you are injured by an employee, you may have a personal injury case against Walmart. The most common ways that a Walmart employee can injured you are as follows:
– An employee rolls or pushes a pallet jack over your foot or into you.
– An employee pushes a cart into you.
– An employee walks into you.
– An employee drops a heavy object on you.
If are injured by a Walmart employee in one of the above ways, you may have a case against Walmart.
Walmart May Owe You Your Bills, Lost Wages, Pain and Suffering
This means that Walmart may be responsible to pay for your damages (medical bills, lost wages, and pain and suffering).
You May Be at Fault for Not Looking Where You're Going
Walmart will probably argue that you were not looking where you were going and that your damages should be reduced by your percentage of fault.
For example, if you or your children are running through Walmart, and an employee walks into you or your children, you have a more difficult case than if you were standing still or walking at a reasonable speed.
If your child is injured and he or she is under the age of six, then Walmart generally cannot place fault on your child. But you would still need to show that a Walmart employee was careless and this caused your child's injuries.
Time limit to Sue Walmart in Florida
If Walmart's negligence caused your injury while you were a guest in a Florida store, then you have 4 years to sue Walmart. There is a time limit within which you must report your work-related accident to your employer.
How Long Does it take to Settle a Case with Walmart?
There are many different factors that affect how long an injury case may take to settle. There is no guarantee that Walmart will offer to settle your claim.
Personal injury cases against Walmart should take a similar time to settle as compared with accident cases at other stores.
Walmart is worth $217 Billion dollars.
Walmart's Has Self-Insurance Reserves of $15 Million
Walmart's 2014 Annual Report states:
"The Company uses a combination of insurance, self-insured retention (SIR) and self-insurance for a number of risks, including, but not limited to, workers' compensation, general liability, vehicle liability, property…The Company also maintains stop-loss insurance coverage for workers' compensation and general liability of $5 million and $15 million, respectively, per occurrence, to limit exposure to certain risks."
Stop-loss insurance (also known as excess insurance) is a product that provides protection for Walmart by serving as a reimbursement mechanism for catastrophic claims exceeding pre-determined levels.
Catastrophic injuries are life altering injuries like paralysis, brain injury and more.
Defective Product Claims against Walmart in Florida
Walmart may sell a customer a dangerous product that causes injury. If so, the injured person may have an injury case against Walmart.
The victim may also have a case against the distributor and manufacturer.
Juror sympathy for Walmart in Florida
Most personal injury cases don't go to trial. However, Walmart's claim adjuster will evaluate the case as if it is going to trial.
In general, if all other things are equal, a juror is more sympathetic (more likely to favor ) to the injured person than they are to a huge corporation such as Walmart.
This is because it is difficult for jurors to put themselves in the shoes of a $244 Billion dollar corporation such as Walmart. But ultimately the facts of your case are what will decide the outcome.
Injury Claims against Walmart Tire–Lube Express Operations in Florida
Someone may have their tires or oil serviced at a Walmart in Florida. Walmart may do the job carelessly.
If Walmart's carelessness caused injury to the customer, he or she may have a case against Walmart.
Lawsuit Claims Bad Tires Installed by Walmart Caused Rollover Crash
This is not my case. The Clarks claim that Wal-Mart negligently failed to inspect all of the tires on the Clarks' Chevy Suburban and warn them that one of the tires suffered tread-belt separation.
According to the lawsuit, this led to a rollover car crash. Brittany Compton and Mikael, Jackson, and Brooklyn Clark suffered bodily injuries.
Nicole Clark suffered injuries resulting in permanent quadriplegia. Walmart tried to get this case removed from state court to federal court. However, the court said that Walmart did not request removal in time.
Court Sends Case Back to State Court
The court sent the case back to state court.
Ms. Clark's attorney said that as a result of the accident, already incurred $615,765.39 in medical bills from 18 different medical providers. An economic loss report showed past life care expenses for Ms. Clark in the hundreds of thousands of dollars and future life-care plan expenses presently valued at $8,406,095.
The case is still ongoing. The case is Clark v. Wal-Mart Stores, Inc., Dist. Court, ND Florida 2015.
Federal Court Sends Another Walmart Accident Case Back to State Court
Rosemary Freeman sued Wal-Mart Stores, East, LP in state court. As it often does in Florida, Walmart removed the case to federal court by arguing that the customer was suing for over $75,000.
Walmart asked Freeman to admit that she is asking for more than $75,000. Freeman said that she didn't have enough info to admit or deny this.
Freeman did say that Plaintiff she believes that the present settlement value of the case is less than $75,000 because the out of pocket medical expenses and liens total less than $4,000. She claimed that Walmart said the case is worth $0.
However, she said that she continued to suffer from her injuries that resulted from this incident, will likely require additional medical treatment. She said that it in the future, the claim may be worth $75,000.
However, she continued to suffer from her injuries that resulted from this incident, will likely require additional medical treatment, and it may be that in the future, the claim is worth $75,000.
The federal court sent the case back to state court. The United States District Court, M.D. Florida, Tampa Division issued its ruling on November 17, 2014.
The case is Freeman v. Wal-Mart Stores East, LP, Dist. Court, MD Florida 2014.
Injured by a Crime on Walmart Property
Walmart has a duty (obligation) to make its property safe. If you are injured by a crime (a shooting, rape, murder, etc.) inside or outside of a Walmart, you may have a case against both the Walmart and the company that manages or owns the shopping center.
Where is Walmart's Home Office?
Which Florida Walmart Stores Have Been Sued for Negligence?
Walmart has stores throughout Florida. Personal injury claims and/or lawsuits have been filed against Florida Walmart throughout Florida.
Some claims for personal injury arose from Walmart's alleged negligence in the following stores:
Miami, Doral, Hialeah, Hialeah Gardens, Miami Gardens, North Miami Beach, Miramar, Cooper city, Hallandale Beach, Pembroke Pines, Goulds, Davie, Homestead, Lauderhill, Coral Springs, Pompano Beach, Florida City, Sunrise, Lauderale Lakes, Sunrise, North Lauderdale, Pompano, Orlando, Ocoee, Apopka, Casselberry, Oviedo, Winter Springs, Altamonte Springs, Kissimmee, Fort Myers, North Fort Myers, Cape Coral, Lehigh Acres, Plantation, West Palm Beach, Palm Springs, Lake Park, Greenacres, Boynton Beach, Lake Worth, Jupiter, Lantana, Daytona Beach, Ormond Beach, Port Orange, Lakeland, Lake Wales, New Smyrna Beach, Tampa, Oldsmar, Brandon, Riverview, Seffner, Pinellas Park, Largo, St Petersburg, Clearwater, Dunedin, New Port Richey, Starkey, Plant City, Palm Harbor, St Petersburg, Tarpon Springs, South Pasadena, Sarasota, Braden River, Bradenton, Osprey, Palmetto, Jacksonville, Yulee, Orange Park, Macclenny, Fruit Cove, Fernandina Beach, Middleburg, Chipley, De Funiak Springs, Panama City, Callaway, Lynn Haven, Panama City Beach, Destin, Fort Walton Beach, Niceville, Santa Rosa Beach, Ocala, The Villages, Summerfield, Tallahassee, Crawfordville, Pensacola, Gulf Breeze, Milton, Palm Bay, West Melbourne, Melbourne, Indian Harbour Beach, Sebastian, Clermont, St Cloud, Palatka, Stuart, Perry and more.
My Other Articles on Walmart Accident Claims in Florida
Did Walmart's negligence cause your injury in Florida? Did someone else's negligence cause your accident and injury in Florida?
See Our Settlements
Check out some of the many Florida injury cases that we have settled, including but not limited to car accidents, truck accidents, slip or trip and falls, motorcycle accidents, drunk driving (DUI) accidents, pedestrian accidents, drunk driving accidents, taxi accidents, bicycle accidents, store or supermarket accidents and much more.
We want to represent you!
Our Miami law firm represents people injured anywhere in Florida in car accidents, truck accidents, slip, trip and falls, motorcycle accidents, bike accidents, drunk driving crashes, pedestrian accidents and many other types of accidents.
We want to represent you if you were injured in an accident in Florida. If you live in Florida but were injured in another state we may also be able to represent you.
Call Us Now!
Call us at (888) 594-3577 to find out for FREE if we can represent you. Call us 24 hours a day, 7 days a week, 365 days a year.
No Fees or Costs if We Do Not Get You Money

We speak Spanish. We invite you to learn more about us.
Editor's Note: This post was originally published on May 2013 and has been completely revamped and updated.