Universal Orlando Resort's (Universal Studios) negligence may cause your injury in Florida.
If so, you may be entitled to recover compensation. Your settlement may include medical bills, lost wages, pain, suffering, mental anguish and more.
In 2018, NBCUniversal's theme parks are on pace to make $5 Billion dollars in sales. In other words, Universal isn't small potatoes.
What does this mean for an injured guest?
It means that Universal can afford to pay even the biggest injury claim.
Which Properties Make Up Universal Orlando Resort?
Universal Studios Florida®
Universal's Islands of Adventure®
Universal CityWalk®
The last Universal Resort Orlando property is Wet 'n Wild Waterpark.
It is my opinion that slip or trip and fall accidents are the most common cause of guests' injuries at all of these properties.
This is because slip, trip and falls are the most common injuries at any premises.
Do You Have a Case if You're Injured at Universal Orlando?
Whether you have a case against Universal Studios in Florida may depend on over 87 factors. Often times, I'm contacted by injured guests who briefly describe an accident and injury at Universal. They immediately ask me if they have a case. Sometimes, they want to know if I can represent them against Universal Studios.
Other times, the injured guest wants to know if they should just accept whatever amount of money Universal offers them.
Determining whether an injured person has a case sometimes cannot be answered immediately. I usually have many questions to ask the injured person.
Here are just a few questions that I may ask to a guest who is injured while at Universal Orlando:
Does the guest have video or photos of the hazard that caused their injury? (I'll talk about this in more detail further below.)
What did Universal observe to be wrong with the dangerous condition after the accident?
Did Universal admit that they knew that something was wrong with the hazard before the accident?
Has Universal had similar issues with the dangerous condition before this guest's accident?
Those are just a few questions that help an attorney decide if the injured guest has a case.
How Much is the Attorney's Fee to Take On a Universal Studios Injury Case?
Most attorneys (like myself) charge 33 and 1/3% of the total amount recovered if the case settles before a lawsuit. That is 33.3333% of the total settlement.
If the attorney sues Universal, in most cases, the attorney's fee is 40% of the amount recovered.
What's the best part about attorney's fees for the injured guest?
There are no fee or costs if the attorney doesn't get compensation for the guest.
Take Photos of Your Injury As Soon as Possible
Anyone injured at Universal Studios should quickly take photos of your injury. This is true even if hospital staff took photos of your injury. Don't rely on the fact that Orlando Health, or Dr. Phillips Hospital, took photos of your injury.
Who Handles Universal Studios Claims in Florida?
Universal uses Helmsman Management Services to handle their personal injury claims. Helmsman Management Services Universal is a third party administrator.
Universal is likely self-insured up to a certain amount. Helmsman is a member of Liberty Mutual Insurance.
Take Photos or Video of The Hazard (That Caused Your Injury)
The injured person should take photos or video of the hazard.
If the injured person tripped and fell, take photos of the dangerous condition. The claimant can use pennies or quarters to measure the height of any change in elevation.
Photos and videos can help in several ways.
For starters, when you speak with an injury attorney, he or she will quickly be able to see if you have a case. Also, Universal Studios may fix the hazard after your accident.
You want to be able to show the claims adjuster (or a jury) the exact dangerous condition that caused your injury.
Why does the hazard matter?
Because a guest has to show that Universal Studios was negligent. Simply getting injured on Universal Studios property isn't enough.
If You're Hurt While Visiting Universal Orlando from Another Country, Do You Have a Case?
Yes, if Universal did something wrong to cause your injuries. Foreigners can have a personal injury case. There are some differences between a foreigners case and someone who lives in the USA who is injured at Universal Orlando.
A foreigner's health or travel insurance may pay 100% of his or her medical bills for treatment in Florida. The tourist should ask Universal to pay him or her for this amount.
The travel or health insurance may have a right to be paid from any injury settlement. This is often called a "lien".
After the tourist gets a settlement, he or she may be able to negotiate this lien down. If he or she hires an attorney, part of the lawyer's job is to negotiate this lien down. This can put more money in the tourist's pocket.
Court Dismissed Guest's Lawsuit from Stepping on Metal Rim (Universal Studios)
This isn't my case. Taylor was at Universal Studios (Orlando). Taylor was injured when she partially stepped on the edge of one of a row of tree planters running the length of Hollywood Boulevard.
Hollywood Boulevard is one of the two main streets for guests to move through the theme park. The sidewalk surface at this location is terrazzo. The metal rim runs around the cut-out for the planter.
The planter is approximately six feet in diameter. Planted in the middle is a Washington palm and around the base of the palm is some shrub-like foliage.
Taylor stepped on the edge of the planter, her foot lost traction and she twisted and injured her knee. She claimed that she saw both the tree and the planter before her fall.
Fall down cases are much tougher if the injured person saw the hazard before the fall. When making a settlement offer to Universal, the injured person should take this fact into account. Most often, this will require the injured person accept less than the full value of the case.
She also said that she was not looking where she was going at the time she fell.
The court said that the obstacle represented by the six-foot diameter planter with the palm tree in the middle and the planting all around represents a glaringly open and obvious obstacle. The court said that anyone walking either on the walkway or the street should see it.
On March 2, 2011, the court dismissed the case. The case is Taylor v. Universal City Property Management, 779 So.2d 621 (Fla. 5th DCA 2001)
How Often Does Universal Orlando Get Sued?
According to AECOM, a market research company, Universal Studios Florida had 7.1 visitors in 2013. Florida Universal Studios has many rides.
According to at Orange County court records in 2018, Universal gets sued about two to four times each month. When searching for Universal Orlando lawsuits, you must use Universal's legal name.
It is Universal City Development Partners, Ltd.
Most lawsuits against Universal are for personal injury claims. The most common injury claim is a slip and fall.
What is the Best Possible Case Against Universal Orlando?
All things equal, the best injury claim against Universal is an accident that leads to surgery. If the guest is injured and has surgery, the full value of the case is higher. This is because the full value of pain and suffering is higher if the guest has surgery.
Below are some injuries on rides that Universal Studios reported. These reports are not a determination that either the guest or the owner/operator is responsible for the occurrence.
Will Universal Studios Pay Your Ambulance, Hospital and Medical Bills?
If you an ambulance took you to the hospital, the ambulance company may be AMR. If an AMR ambulance took the injured person to the hospital, he or she should request medical records and the bill from AMR. AMR's phone number for bills is 877-244-4890.
Don't expect Universal to quickly pay the ambulance bill.
Why not?
Because Universal Studios likely doesn't have medical payments coverage. Medical payments coverage is also known as Medpay.
Medpay pays medical bills regardless of fault. Most large businesses do not carry it. For example, I've never heard of a huge company having Medpay coverage. By huge companies I'm referring to companies like Walt Disney World, Walmart, Publix Supermarket and Target.
Therefore, the injured person will likely need to show that Universal Orlando was negligent in order to get his or her ambulance bills paid.
If the injured person has health insurance, it should pay the ambulance bill. If health insurance pays the ambulance bill, the health insurer may be entitled to get paid from the settlement.
Will Universal Studios Pay Your Hospital and Doctors' Bills?
If an ambulance took you from Universal Orlando to the hospital, it may have taken you to Dr. P. Phillips Hospital. That hospital has orthopedic doctors who can perform emergency surgery.
Dr. P. Phillips Hospital is part of Orlando Health. The patient can call or email the hospital to get the hospital bill.
The injured person will likely need to show that Universal Orlando was negligent in order to get his or her hospital bill paid.
Past Settlements and Verdicts Against Universal Studios Orlando (Florida)
This isn't my case. This was a personal injury lawsuit with pedestrian and a vehicle. According to Universal Studios' law firm, they used a recently created statutory defense.
The case went to trial in Miami-Dade County Circuit Court in Miami, Florida.
This means that the judge ruled in Universal's favor before the jury decided the outcome.
This jury did not award the claimant any money. This is the limited information that I have. It was not my case.
Universal Studios' used the defense law firm of Alvarez, Sambol & Winthrop.
My thoughts: I do not know why the case went to trial in South Florida. You typically have to sue Universal in Orlando, Florida. Universal is in Orlando, which is in Central Florida.
Who is the Best Universal Studios Accident Lawyer?
If you're talking about an attorney for an injury claim against Universal, the answer is simple. There is no best Universal Studios injury lawyer.
Why not?
This is because Florida lawyers are not ethically allowed to say that they are best. Florida Bar rules prevent lawyers from saying that they are the best lawyer.
This brings me to another matter.
What is the biggest mistake that you can make when looking to hire a Universal Studios accident lawyer?
Hiring a lawyer who is not licensed in the state where the Universal Studios (where you were hurt) is located.
For example, assume that you're injured at Universal Studios in Orlando, Florida. In this instance, you should hire a lawyer who is licensed in Florida.
Why?
Because Florida lawyers are the only attorneys who can legally handle your claim. In other words, it is illegal for an attorney who isn't licensed in Florida to make a claim against Universal Studios in Florida. In other words, it's against the law.
The one exception is that you can hire a lawyer in the state where you live. However, I advise against that.
Why?
Because only a Florida attorney can sue in Florida. This adds leverage to your case.
How do you know if your lawyer is licensed in Florida?
Just look him or her up here at the Florida bar website.
Universal CityWalk Injury Claims and Settlements
Where can you get injured at Universal Orlando?
Universal City Walk has dining, entertainment and shopping. You may have a personal injury claim against one of these locations.
Accidents While Dining at Universal Studios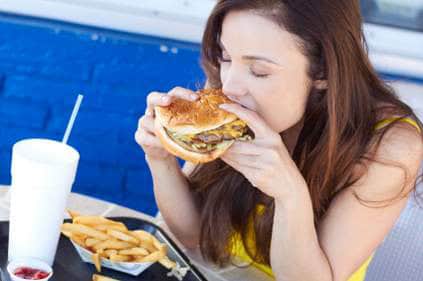 Universal Orlando does not necessarily own the restaurants at CityWalk. The injured victim should send a notice of an injury claim to the actual restaurant address as well as the licensee address.
Some of the restaurants at Universal CityWalk® are:
The Cowfish Sushi Burger Bar®
Vivo Italian Kitchen
Antojitos Authentic Mexican Food
Hot Do Hall of Fame®
Red Oven Pizza Bakery
Emerils® Restaurant Orlando
Jimmy Buffet's® Margaritaville®
Hard Rock Cafe®
Bob Marley – A Tribute to Freedom
Bubba Gump Shrimp Co.
Pat O'Briens®
NBA City
Restaurant accident cases are similar to most premises injury cases. One additional theory of liability in a restaurant accident case is that the staff was tracking grease onto the floor. Restaurant kitchens are greasy.
Top of the Walk Food Court
Some of the restaurants on the upper level of Universal CityWalk® are:
Bread Box Handcrafted Sandwiches
menchies frozen yogurt
BK Whopper Bar
Moes southwest grill
Panda Express Gourmet Chinese Food
Fusion Bistro Sushi & Sake Bar
Quick Service Dining Options
Cold Stone Creamery
Starbucks® Coffee
Cinnabon®
Fat Tuesday
Lone Palm Airport
Of the above listed restaurants and shops, some of the larger chains may have a self-insured retention (SIR) up to a certain amount.
In that case, a third party administrator such as Gallagher Bassett Services Inc., Sedgwick Claims Inc., ESIS Inc., Broadspire Services Inc., Crawford Co. will handle the accident claim.
If one of the above restaurant's carelessness caused your injury, you have a case against them. Examples of possible negligence at a restaurant are:
A waiter drops a glass and it cuts you.
A waiter spills hot coffee on you.
You slip and fall on a substance on the floor that the restaurant knew or should have known was there

before

your fall.
A chair that you are sitting on breaks and causes your injury.
Many other types of accidents.
If you can prove negligence, you may have a case to get money for your medical bills, lost wages, pain, suffering, mental anguish and more.
Entertainment at CityWalk
Universal CityWalk has many entertainment options. They include:
Blue Man Group
mini-golf at Hollywood Drive-In Golf™
movies at the AMC® Cineplex 20 with IMAX®
CityWalk's Rising Star
The Groove
If the Groove's carelessness caused your injury, whether you were intoxicated may come into play. The same is true if you were injured anywhere where alcohol was served.
In Florida, if the claimant's normal faculties were impaired or the claimant had a blood or breath alcohol level of 0.08 percent or higher intoxicated, and as a result he or she was more than 50% negligent for causing an accident, he or she cannot legally recover damages. Fla. Stat. 768.36.
How do I notify Universal Orlando Resort of an injury?
You can send written notice of a claim to:
Risk Management
Universal Orlando Resort
5601 Universal Blvd
Orlando, Fl 32819
Phone: 407-503-1000
Fax: 407-503-1010
If Universal Resort Orlando caused a serious injury, do NOT speak with Universal (or Helmsman) without an attorney.
It can be disastrous for a personal injury claim. Universal's third party claims adjusters are seasoned professionals who will run circles around an injured claimant.
Halloween Horror Nights Injury Claims (Orlando)
Halloween Horror Nights is open from September 14 through November 3. Parts of Universal Studios are for Halloween Horror Nights that may not be open to guests on other nights.
Since it is a time limited event, the injured person should be sure to quickly take photos and video of the accident scene.
Will Universal Orlando Travel Insurance Cover My Injury?
Maybe. You may have booked a trip through Universal Park & Resorts Vacation. They are the official travel company of the Universal Orlando Resort.
If you purchased this optional travel insurance, it covers up to $15,000 in emergency medical and dental expense. They will assist you in the advancement of funds or guarantee payments (up to the Policy limit) to a hospital or other medical provider, if required, to secure your admission, treatment or discharge.
It also covers 24-hour accidental death & dismemberment up to $25,000. Check out the description of coverage.
Transamerica Casualty Insurance Company underwrites the coverage. I've dealt with Transamerica before.
In particular, I represented a passenger who was injured on a cruise ship. He had disability coverage through Transamerica.
Coverage begins when you begin your trip. Coverage ends when the trip is completed. This is the simple version and is subject to fine print.
Does the Universal travel insurance company have a right to recover from any responsible parties?
Yes, subject to Florida law. They have the right to recover any payments they have made from anyone who may be responsible for the loss. This includes the right to recover from Universal Studios if their negligence caused your injury.
At a minimum, their right to recover is reduced by the percentage of your attorney's fees and costs. You need to complete the Travelex Insurance claim form. Send the form to:
Transamerica Claims Administration
Travelex Claims Department
4600 Witmer Industrial Estates, Suite 6
Niagara Falls, NY 14305
Fax: 1-877-367-2496
Shopping at CityWalk
Some of the CityWalk shops are:
Element
Fossil®
Fresh Produce®
The Island Clothing Company
Quiet Flight® Surf Shop
Universal Studios Store®
Hart & Huntington Tattoo Company®
Theme Park Shops
Universal's Islands of Adventure
Restaurants at Universal's Islands of Adventure
Mythos Restaurant
Confisco Grille®
Circus McGurkus Cafe Stoo-pendous
Cafe 4®
Captain America Diner®
Comic Strip Cafe®
Thunder Falls Terrace®
The Burger Digs®
Croissant Moon Bakery®
Blondie's
The Watering Hole®
Hop on Pop Ice Cream Shop
Some of the shops at Universal's Islands of Adventure are:
Marvel Alterniverse Store
Jurassic Park Outfitters
Cats, Hats & Things™
Other Universal's Islands of Adventure Shops
Universal Orlando Hotels
On-site Hotels consist of:
Loews Royal Pacific Resort
Hard Rock Hotel (Universal Orlando)
Loews Portofino Bay Hotel, Sapphire Falls Resort at Universal Orlando®
Loews Universal's Cabana Bay Beach Resort
Universal's Aventura Hotel
Who Insures the Loews Universal's Cabana Bay Beach Resort?
Last time I checked, Liberty Mutual Insurance handles claims for the Loews Universal's Cabana Bay Beach Resort. Cabana Bay offers food court dining (grab and go). It also has a lazy pool and bowling alley.
All of the above Loews Universal Orlando Resort on-site hotels offer:
Complimentary shuttle buses to Universal's theme parks and CityWalk.
Complimentary Scheduled Transportation to nearby Wet 'n Wild water park, SeaWorld, and Aquatica.
Gold Universal Orlando Program.
Complimentary Water Taxis (All offer it except Cabana Bay)
Themed Pools with Water Slide or Play Area
Game Room
Complimentary Fitness Center
Bar/Lounge
Shopping
Kids Camp at Loews Portofino Bay Hotel. (Learn more about Florida Day Care Accident Claims.)
Mandara Spa

at Loews Portofino Bay Hotel
Full Service Dining Restaurants (All except Cabana Bay.)
All the above hotels have resort-wide charging privileges with the room key. Universal may use this to verify whether you purchased alcohol during your stay at Universal Orlando.
In Florida, alcohol consumption prior to an accident may affect whether the injured victim has a case. Universal can also use the charging data to attempt to verify your location when the incident occurred.
Universal Studios Florida Restaurants
Lombard's Seafood Grille
Finnegan's Bar and Grill

Leaky Cauldron™

Florean Fortescue's Ice-Cream Parlour
Universal Studios Shops
There are many shops at Universal Studios Orlando. Some of them are:
Universal Studios Store
Kwik-E-Mart
The Barney® Store
Ollivanders
Weasleys' Wizard Wheezes
Borgin and Burkes
Magical Menagerie
Madam Malkin's Robes for all Occasions
Wiseacre's Wizarding Equipment
Quality Quidditch Supplies
Is Universal Studios Required to Report Amusement Ride Accidents to the State of Florida?
Yes. Each quarter, Universal Studios Orlando is required to send the Florida Department of Agriculture and Consumer service, Bureau of Fair Rides Inspection a summary of incidents for any accident for which a guest is taken to a hospital.
You can get a copy of Universal Orlando's quarterly incident summaries online for free. This may help show that they knew or should have known of any dangerous conditions before your accident.
You need to submit a public records request.
You may also want to send the request by fax, mail and email. Do not discuss the details of your accident or incident in your request. The facts are not necessary for the Department to give you the report.
In the past three (3) years, Universal has reported few incidents on rides at its theme parks. This is refreshing. Unlike Disney, Universal's reports do not say the cause of the accident.
Of the few reported Universal Orlando amusement ride accidents, most of the injuries complained of were light-headedness and dizziness. The odds are that Universal did nothing wrong to cause those injuries.
Sometimes people with pre-existing health conditions go on a ride on which they should not.
If you look at Disney's reported accidents, there are several cases where the injury is a fracture. Disney's carelessness may have caused those injuries.
I do not think that Disney is more careless than Universal Orlando. Disney simply has many more guests. Thus, more injuries are bound to happen there.
If Universal Studios did nothing wrong, they do not owe the injured person anything. At best, the injured person may get free admission voucher for use in the future.
Although Universal Studios has reported few incidents, many accidents may still happen there. If someone slips and falls in Universal Studios while they are not on a ride, Universal is not required to report it to the State of Florida.
Given the fact that 7.1 million visitors go to Universal Studios Florida a year, there are sure to be plenty of slip or trip and fall accidents. It is simply the law of numbers.
I assume that the most common claimed injuries at Universal Orlando Resort are herniated discs, shoulder injuries (rotator cuff or labrum tear), bulging discs, hand or wrist fractures, neck pain and back pain).
These are usually the most common claimed injuries in injury cases. I have no reason to believe that claims against Universal would be any different.
Types of Injuries that You Can Suffer at Universal Orlando
Universal Orlando's negligence can cause many types of injuries. I will not discuss injuries that have a very high likelihood of being pre-existing.
These include dizziness, fainting, passing out, loss of consciousness unrelated to an accident, seizures, feeling ill, feeling lightheaded and weak, chest pain, feeling sick, nausea and feeling disoriented.
For many of those health conditions, the guest just happened to be at Universal Studios when they experienced the sickness. For example, it is unlikely that a slow-moving ride would cause a stroke or someone to pass out.
The injured person may not be able to recover damages from Universal Orlando for those injuries. This is because Universal may not have caused them.
Now let's discuss some injuries that have occurred at Universal Orlando.
Shoulder Pain
Date: 12/24/14
Poseidan's Fury, 82 yof*, shoulder pain
*yof means year old female
Neck Pain
Date: 10/16/14
Hollywood Rip Ride Rockit, 36 yom*, neck pain
*yom means "year old male"
Date: 4/5/14
Harry Potter & the Forbidden Journey, 43 yof, neck and head pain
Date: 10/10/02
Ripsaw Falls, 62 yom, complained of neck pain
Hip Pain
Date: 7/7/13
Harry Potter & the Forbidden Journey, 66 yof, hip & pelvis pain
Upper Leg Pain
Date: 1/1/14
Harry Potter & the Forbidden Journey, 79 yof, upper leg pain
Knee Pain
Date: 7/23/12
Revenge of the Mummy, 50 yof, knee pain
Arm Pain
Date: 3/13/09
E.T Adventure, 68 yom, Left arm numbness
Date: 7/17/07
Camp Jurassic Climbing Nets, 14 yof, knee pain
Date: 12/09/01
Caro-Suess, 52 yof, broken arm
Head Injury or Pain
Universal:
Date: 9/30/15
Dragon Challenge – Fireball, 59 yom, unconscious
*yom means "year old male"
Date: 4/23/15
Despicable Me Minion Mayem, 54 yof, head and neck pain
Date: 5/21/15
Men in Black Alien Attack Date: 57 yof, headache
Date: 3/24/15
Harry Potter & the Forbidden Journey, 76 yof, altered mental status
Date: 3/28/15
Dragon Challenge, 41 yom, back pain
Date: 3/30/15
Camp Jurassic, 5 yof, arm injury
Date: 5/16/14
Revenge of the Mummy, 15 yof, lowered level consciousness
Date: 1/20/14
Harry Potter and the Forbidden Journey, 47 yof, lowered level of consciousness
Date: 9/9/14
The Simpsons Ride, 59 yof, headache
Date: 5/15/13
Harry Potter and the Forbidden Journey, 61 yof, headache
Date: 1/2/13
Harry Potter and the Forbidden Journey, 69 yof, dizziness
Date: 2/12/12
Caro-Suess-el, 62 yof, head laceration
Wet 'n Wild:
Date: 7/11/2011
Ride: Storm
Age/Gender: 8/M
Claimed Injury/Apparent Injury: Head Injury
Ankle Fractures:
Universal:
Date: 8/25/10
Camp Jurassic, 34 yof, fractured ankle
Islands of Adventure
Date: 8/25/10
Ride: Camp Jurassic
Age of Guest/Gender: 34/F
Claimed Injury/Apparent Injury: Fractured ankle
Find out more about ankle fracture cases in Florida against Universal Orlando and other companies.
Back Pain
Universal Studios
Date: 4/24/10
Ride: Hollywood Rip, Ride, Rockit
Age of Guest/Gender: 36 yom
Claimed Injury/Apparent Injury: Back Pain
Date: 5/22/10
Ride: Hollywood Rip, Ride, Rockit
Age of Guest/Gender: 45/F
Claimed Injury/Apparent Injury: Back Pain
Date: 11/18/07
Mummy, 34 yof, Lower back vertebrae fracture
Date: 8/11/07
Dueling Dragons, 16 yof, Upper back pain
Date: 8/16/05
Revenge of the Mummy, 63 yof, Lower back pain
Date: 7/11/02
Ripsaw, 63 yof, fractured back
Date: 10/2/02
Ripsaw Falls, 55 yof, complained of lower back pain
Learn more about back injury claims against Universal Orlando and other companies in Florida.
Foot/Toe Injuries
Date: 1/8/04
Men in Black, 12 yom, Fractured toe
Date: 3/22/02
"ET", 13 yom, injured right foot
Abdominal Pain
Date: 10/17/13
Terminator 2: 3D, 68 yof, abdominal pain
Date: 7/31/13
Men in Black Alien Attack, 22 yof, abdominal pain
Death/Fatality
Date: 9/21/04
USF, Mummy, 39 yof, fatality
Date: 9/23/03
Isle of Adventure, Hulk Ride, 34 yof, fatality
Genitalia
Date: 4/15/03
Orlando, Dr. Doom, 9 yof, laceration/tear, genitalia
Did You Get Injured at Universal Orlando Resort? Were you injured someone else?
We want to represent you against Universal Orlando.
Call Us Now!
Call us now at (888) 594-3577 to find out for FREE if we can represent you. We answer calls 24 hours a day, 7 days a week, 365 days a year.
No Fees or Costs if We Do Not Get You Money

We speak Spanish. We invite you to learn more about us.
Check out some of the many Florida injury cases that we have settled, including but not limited to slip or trip and falls, store or supermarket accidents. I've settled many other types of injury claims as well.
Editor's Note: This post was originally published in April 2014 and has been completely revamped and updated.