A Florida restaurant's negligence may cause you to slip, fall and get injured.  If this happens, you may be entitled to recover damages.
This article is specific to slip and fall claims against Florida restaurants.  I wrote a separate articles on slip and fall claims in a bathroom in a Florida restaurant, and another article on general Florida restaurant accident cases.
Why are there so many slip, trips and falls at Florida restaurants and bars?
Guests may not familiar with the premises liability.  If you tripped and fell at a restaurant to which you been there before, an adjuster may reduce the value of the case.  The insurer may argue that you should have known about the dangerous condition because you had been to the restaurant before the fall.
Does dim lighting at a Florida restaurant affect the case?
It may.  Many restaurants have dim lighting to make it more appealing.  But dim lighting may increase the risk of slip, trip and falls.
A patron may slip or trip on a hazard and falls.  If the lighting was dim, the victim's case may be stronger.
Restaurant Floors and Cleaning
Cleaning up Spills
A restaurant employee may notice a hazard on the floor.  If so, the restaurant should quickly place a wet floor sign there.
If a cone is not used, there are bright-colored pads that can be put on top of the spill.  Restaurant employees will be aware that the area needs to be cleaned.  Customers will know to lookout for a spill if they see the pads.
Floor Mats
Mats in a restaurant are to help the restaurant be safer.  The restaurant still needs to make sure that the floors are safe.  Restaurants still need to clean any food or spills on the floor.
Mats at the entrance to the restaurant should not overlap.  The same is true for mats in the dining area.
After a fall, the injured person should take pictures of any mats from several angles.  The victim should also take pictures showing the layout of the restaurant.
Rubber Mats
Rubber, non-slip, anti-fatigue, grease proof mats are used where food spills commonly occur.  This includes next to a salad bar.
Drink Stations
Some anti-fatigue mats do not absorb liquid.  If so, they should not be placed next to a soda station.  This is because spills will move off the mat and onto the floor.
Carpet mats should be used next to a drink station.  If carpet mats are used, they should cover the entire length of the soda station.
Olefin Fiber Mats
Olefin fiber mats are good for customer drink stations.  Spills may occur there.  A guest can claim that a restaurant that does not have an olefin fiber mat at a drink station is negligent.
Wiper (Scraper) Mats
Restaurant safety experts recommend wiper (scraper) mats for areas going from the kitchen to the dining area.  A restaurant patron may slip on grease and fall.
The victim should take pictures of any wiper/scraper mats that were used.  If mats were not used, the victim should take pictures showing that mats were not present.
The injured person may claim that the restaurant was careless by not using mats leading from the kitchen to the dining area.
In the above picture, footprints are in the kitchen area.  There are also foot prints in the walkway from the kitchen to the restaurant dining area.
The injured victim should take pictures of these footprints.  They may show that employees were tracking grease from the kitchen into the dining area.
Take pictures from many angles.  It will help the restaurant's insurance claims adjuster (or jury) get a good idea of the entire accident scene.
Stepping on broken tile and falling
A restaurant may have broken tile outside of its entrance.  It may look like the broken tile in the above picture.
The restaurant may be negligent for failing to fix the hazard.  It may also be liable for failing to warn guests of this hazard.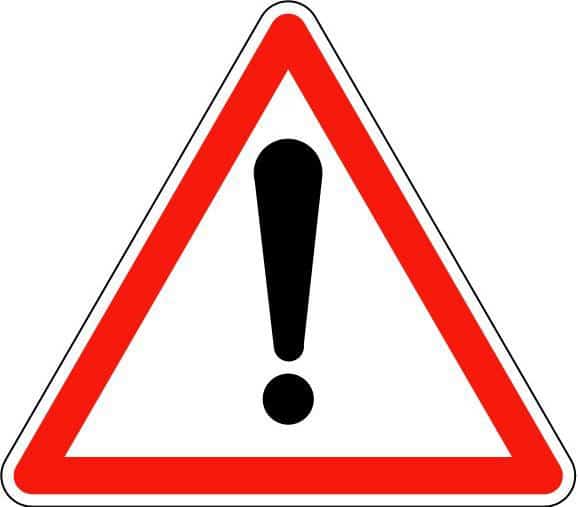 The restaurant may or may not own the property.  The restaurant and the property owner will likely have insurance.
The insurance claims adjuster may place blame on a customer for not seeing walking around the broken tile.
In the picture above, the color of the missing tile is white which contrasts with the surrounding flooring.  This makes the injured person's case tougher.
The yellow pole is next to the broken tile.  The yellow pole is very visible.  The insurance restaurant's adjuster will argue that the a guest should not be walking next to the yellow pole.
The insurance adjuster will argue that the customer should have noticed the broken tile because it is right next to a highly visible pole.   The injured person's case may be worth less if he fell while exiting the restaurant.
This is because the adjuster will argue that the claimant should have seen the broken tile when entering the restaurant.  Thus, the adjuster may argue that the restaurant had no duty to warn the claimant.
Facial Injuries (Cuts, Lacerations and more)
Some restaurant guests suffer cuts to their face when they slip or trip and fall.  Sometimes they require stitches.
My client tripped on a vinyl landscaping edge that was sticking out into the sidewalk.  A picture of the hazard is below.
The accident happened while she was leaving the restaurant.  Below is a photo taken from further away.
I settled the case for $18,000.
Other common injuries that are the subject of restaurant injury claims are neck injuries, lower leg (tibia, fibula) injuries, knee injuries and broken ankles.
Slip and Falls in Restaurant Bathrooms in Florida
Learn about claims where a customer slips and falls in a Florida restaurant bathroom.
Wrist Injuries at Florida Restaurants
Wrist injuries and fractures are the subject of many restaurant accident claims. I settled a wrist fracture case for $210,000.
All the settlements in this article are before deduction for attorney's fees and expenses.  Most cases result in a lower recovery. It should not be assumed that your case will have as beneficial a result.
My client was a guest at a Denny's restaurant.  It was in North Miami Beach, Dade County, Florida.  He got up from the booth.  While doing so, the booth tipped in the air.
Paramedics came to the scene.  He did not take an ambulance to the hospital.  He did go to the hospital that evening.
He had two surgeries to repair his wrist fracture.  In the second surgery, hardware was inserted.  He took a video which showed that the booth was like a see-saw.  This helped the claim.
The restaurant was insured by Travelers Insurance Company.  They are a good Florida insurer.  However, they did not offer fair value.  Thus, I sued the Denny's franchisee.  We settled during litigation.
Can a Florida restaurant employee make a personal injury claim?
A Florida restaurant employee has a workers compensation claim if he or she was injured on the job.  The restaurant employee may also have a personal injury claim against a third party.
Example #1
John is working at McDonald's in Miami, Florida.  A third party vendor sends a delivery person to the McDonald's restaurant to drop off products.
Products could be soda, napkins, ketchup and/or many other items.  John is not aware that this delivery is being made.
The delivery person leaves items on the floor.  John does not know that the items are on the floor.
John trips on a box and is hurt.  He herniates a disc in his lower back or neck.  He has his discs fused.
John has a workers compensation claim against McDonald's.  The workers compensation insurer should pay for his medical treatment.  It should also pay him indemnity benefits.
If the doctor gives John a permanent impairment rating, John will get money based upon an impairment rating.  A higher rating generally increases the payout for impairment.
He also may make a personal injury claim against the third party vendor.
The Defendant's Defenses
The third party vendor/contractor may have several defenses.  They may argue that it was reasonable and/or customary for it to leave these products on the floor.
Comparative Negligence
The defendant may place blame on John.  They may argue that:
John should have seen the box before he tripped on it.
John is wholly, or partially, at fault for not using more care while he was walking.
If John was using a reasonable amount of care, he would not have been injured.
As time passes after the third party vendor/contractor leaves, the full value of the employee's case may decrease.  A restaurant has a duty to inspect the premises.
More blame may be placed on the restaurant for not fixing the hazard or failure to warn.  If a box is left on the floor for 5 hours and the restaurant manager does not move it, more blame is placed on a restaurant.
Less blame is placed on the company who left it there.  Let's look at Example #1 again.
Assume that a jury's breakdown of fault is:
The restaurant is 33% at fault for not removing the box from the floor.
John is 33% at fault for not being more careful at the time of his accident.
The third party vendor is 34% at fault for placing the box on the floor, or not warning the restaurant about the box.
I am picking these percentages at random.  The actual percentages depend on the unique facts of each case.
The combined negligence of the restaurant and John is 66% (33% + 33%).  Even though the restaurant is not a party to the personal injury case, John's damages will be reduced by 67%.
In this case, John wants little blame to be placed on the restaurant.  John's compensation decreases as the jury's blame on the restaurant increases.
You can see how some Florida restaurant employee personal injury cases may be difficult.
Who are some possible defendant's in a Florida restaurant employee personal injury case?
an AC repair company who is there to fix an AC leak
an electrician
a plumber
a fountain soda machine repair company
a contractor who is fixing
a refrigerator or cooler repair company
a deep-frying machine maintenance company
Below are Florida restaurant accident cases.  They aren't mine unless I say that they are.
Lady Wins $1.35 Million for Fall at Chipotle that Led to Neck Surgery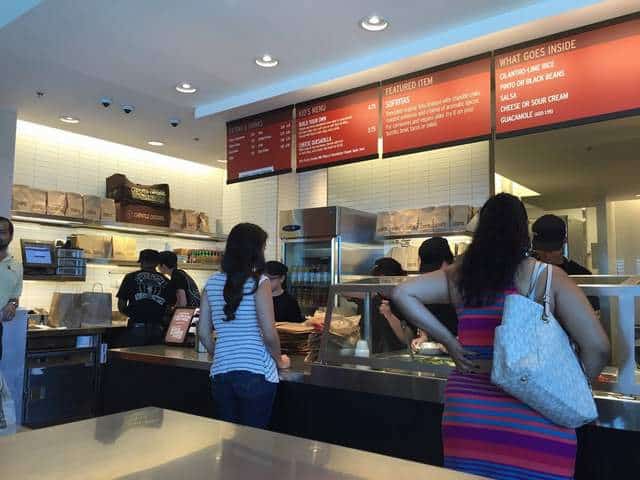 This isn't my case.  See a case where a Palm Beach County jury awarded a Chipotle customer $1,351,361.54 for her neck surgery after she fell on leaking water from the roof.
$425,000 Verdict for a lady who was allegedly a customer at a Steak n Shake restaurant.  This isn't my case.  The case was in the United States District Court (Middle District) in Florida.
She sued Steak N' Shake Operations.  The customer claimed that the mayonnaise on the floor caused her to slip and fall.
She claimed that Steak N' Shake failed to:
Keep the restaurant reasonably safe; and
I do not know:
How the mayonnaise got on the floor
The nature of the customer's injury
Steak N' Shake defended the case by claiming that:
The guest failed to mitigate her damages.
It did not have knowledge of the alleged hazard.
The condition was open and obvious.
The jury awarded her:
The verdict was in 2015.
She sued for compensation for her bodily injury and/or aggravation of a pre-existing condition, medical expenses, loss of ability to earn money, pain and suffering, disability, disfigurement, mental anguish, and loss of capacity for the enjoyment of life.
Steak N' Shake used a Tallahassee lawyer to defend the case.  The restaurant patron had a Ocala lawyer.
Customer Didn't See a Substance on The Floor; Court Dismisses Case Against Restaurant
In Vallot v. Logan's Roadhouse, Inc., the district (trial) court granted summary judgment in favor of Logan's Roadhouse, Inc. in Vallot's slip and fall lawsuit.  This isn't my case.  Logan appealed (without an attorney).
In Vallot v. Logan's Roadhouse, Inc. 567 F. App'x 723, 726 (11th Cir. 2014), the appeals court stated that Vallot testified in his deposition that he did not know if he saw a greasy substance, how the substance came to be on the floor, what caused the substance to be on the floor, whether any Logans employee knew the substance was on the floor, or who spilled the substance on the floor.
He did not know whether the substance was there one minute before he fell.  An affidavit from the bartender who was working at the time of the fall attested that he passed through the area frequently and observed the area less than 30 minutes prior to the fall.
He did not observe any liquid, oil, greasy substance, or peanuts on the floor at that time.  After the fall, he helped Vallot to his feet and did not see any liquid, oil, greasy substance, or peanuts on the floor.
He wiped the floor with a rag in the area where Vallot fell and determined that there was no liquid, oil, or greasy substance on the floor.
Logan was required to show evidence of the basic elements of negligence, which are: (1) duty, (2) breach of duty, (3) injury arising from the breach, and (4) damages caused by the injury as a result of the breach of duty.
Logans's duties to Vallot were:
1. to take ordinary and reasonable care to keep its premises reasonably safe; and
2. to warn of perils that were known or should have been known to Logans that Vallot could not discover.
Vallot's evidence demonstrates only that: (1) the floor was wet; and (2) he slipped and fell.  There was no evidence of how long the slippery substance was on the floor or to suggest that Logans caused or had notice of the spill.
This is not enough to establish that Logans breached its duty of care.  Because it is undisputed that Logans had neither actual nor constructive notice, Vallot was unable to prevail as a matter of law on his negligence lawsuit.
The appeals court agreed with the court that the case was properly dismissed.
Guest Doesn't See Steps and Falls; Court Lets Case Continue to Trial
In Fletcher v. Petman Enterprises, Inc., 324 So.2d 135 (Fla. 3d DCA 1975), Shirley Fletcher, sued for compensation against Petman Enterprises, Inc. d/b/a the Yorkshire Inn, and its liability insurer, Safeco Insurance Company of America, for injuries suffered as a result of a fall at 10:30 p.m. on March 31, 1973.
She claimed that on the evening in question, she and a male friend along with her sister and brother-in-law had dined at the Yorkshire Inn. Upon exiting, she and her sister sat on a bench in front of the inn while waiting for their car to be delivered.
The bench was located approximately 8 3/4 inches above the driveway elevation and it was two steps down to the driveway pavement. When their car arrived, she got up from the bench, took a few steps, and the next thing she knew she had fallen.
She said she was unaware the steps existed because she entered the restaurant by walking up a ramp.
She claimed:
The steps were not of uniform design and construction,
The steps were not apparent,
There was inadequate lighting in the area, and
Placement of the bench was improper.
The court said that there the jury should decide whether there was an issue with the design of the steps, adequacy of the lighting, etc.
She was unable to recall precisely what caused her fall.
However, the case can't be dismissed because she fell to the driveway directly below the steps and the jury would be entitled to consider, without guessing, and draw all reasonable inferences from the relevant evidence as to the proximate cause of her injuries.
The court let the case continue towards trial.
Restaurants in Florida
Cracker Barrel Old Country Store and Restaurant
Learn about slip and fall claims against Cracker Barrel Old Country Stores and Restaurants in Florida.
Chick-fil-A Slip and Fall Claims in Florida
Learn about slip and fall claims against Chick-fil-A Restaurants in Florida.
Damages if a Florida Restaurant's
Carelessness

Caused Your Injury

Damages may include:
Future lost income reduced to present value
Replacement value of lost personal property (e.g. damage to your car, etc.)
Funeral expenses
Reimbursement for mileage to and from medical appointments
Disability
Disfigurement
Loss of capacity for the enjoyment of life.
Punitive Damages (in rare cases)
Parking Lot Accident Claims in Florida
Restaurants have parking lots.  Learn some interesting tips of Florida Parking lot accident claims.
Some restaurants use wheelstops (parking bumpers) in their parking lot.  Learn if you have a case if you trip on a parking bumper in a Florida parking lot.
What are some Florida places that have restaurants where you could slip and fall?
Did someone's carelessness cause you to slip or trip and fall and suffer an injury in Florida, or on a cruise or boat?  Were you injured in another type of accident?
See Our Settlements
Check out some of the many Florida injury cases that we have settled, including but not limited to slip or trip and falls, supermarket or store accidents, accidents at an apartment complex, condo building or home, restaurant accidents, hotel accidents, day care accidents, cruise ship accidents and much more.
We want to represent you!
Our Miami law firm represents people injured anywhere in Florida in slip, trip and falls, store or supermarket accidents, cruise ship or boat accidents, accidents at an apartment complex, condo building or home, and many other types of accidents.
We want to represent you if you were injured in an accident in Florida, on a cruise ship or boat. If you live in Florida but were injured in another state we may also be able to represent you.
Call Us Now!
Call us now at (888) 594-3577 to find out for FREE if we can represent you. We answer calls 24 hours a day, 7 days a week, 365 days a year. 
No Fees or Costs if We Do Not Get You Money

We speak Spanish. We invite you to learn more about us.