A restaurant's negligence may cause you to get hurt in their bathroom.  If so, you may be entitled to recover your damages.
This article is specific to slip and fall claims in Florida restaurant bathrooms.  I wrote a separate articles on:
A great way to explain your right if by looking at a recent case.  Let's take the case of Oken v. CBOCS, INC., Dist. Court, MD Florida 2013.
This case is still good law.  It was cited in 2015 in Garcia v. Wal-Mart Stores East, LP, Dist. Court, MD Florida 2015.  (Learn more about Walmart slip and fall claims in Florida).
Although it is not my case, I have settled Florida restaurant accident cases.  In Oken, Steve Oken, as parent and natural guardian, on behalf of J.O., a minor, Plaintiff, sued CBOCS, Inc.
The case was removed to the United States District Court, M.D. Tampa Division.  This is federal court.
CBOCS, Inc is the company that owns Cracker Barrel.  (Learn more about slip and fall claims against a Florida Cracker Barrel restaurant or store).
In this case, Cracker Barrel filed a motion for summary judgment.[1]  This means that Cracker Barrel tried to get the case dismissed.
The plaintiff was not represented by an attorney since his attorney withdrew.
My thoughts:  I assume that the Plaintiff's attorney withdrew because the cost of bringing the case was more expensive than the probable settlement value.  I say this because the Plaintiff did not have an attorney for some time after his attorney withdrew.
If you have a good case, other attorneys are usually willing to pick it up where the prior attorney left off.  Oken failed to respond to Cracker Barrel's motion for summary judgment.  That is a terrible decision if you want to keep the case alive.
 I. Background
On August 28, 2009, J.O., the minor son of Steve Oken, fell down while inside the restroom of a Cracker Barrel restaurant.  Oken and J.O. had visited Cracker Barrel that day not to eat lunch at the restaurant, but to buy "maple leaf candies" at the retail store.
Upon arriving at Cracker Barrel, J.O. walked into the restroom and used the handicap-accessible stall.  The handicap-accessible stall, one of only two stalls in the restroom, contained a "sink straight ahead" and a "toilet on the right."
J.O. "believes" Oken walked into the restroom at the same time he did, but Oken exited the restroom before J.O.
J.O. testified in his deposition (verbal statement under oath) that he did not see anything on the ground when he walked into the restroom.  He also said that he did not believe that anything prevented him from seeing the entire handicap stall when he first walked through the door, although the overhead lights "were flickering, kind of."
Nonetheless, after J.O. had used the restroom, he fell while stepping toward the sink.[1]  Specifically, J.O. claims that he fell because there was water on the ground.
Although J.O. hypothesized in his deposition that he thinks this water "might have been coming from the sink," he ultimately stated that he does not know what might have been the source of the water, and that he did not see any plumbing that was leaking.
Additionally, J.O. testified that he had "no idea" how long the water had been on the ground, and that he did not know "if it had been on the ground even one minute before he walked into the stall."
J.O.'s father answered the following in response to an interrogatory (question) by Cracker Barrel:
"[Interrogatory] 10. Describe in detail each act or omission on the part of any party to this lawsuit that you contend constituted negligence that was a contributing legal cause of the incident in question.
[Oken's Answer:] A toilet had overflowed in the restroom creating an unsafe condition for anyone using the restroom. It was the responsibility of the Cracker Barrel to attend to any hazardous conditions and to warn its patrons of same. Cracker Barrel breached its duties to Plaintiff."
J.O. testified that the toilet never overflowed while he was in the Cracker Barrel restroom.  He said that he never told anyone that a toilet overflowed on the day of the fall.
When later confronted with his father's interrogatory answer that a toilet had overflowed, J.O. responded:
"The best thing I can think of as why — as far as the toilet overflowing is there was a leak coming from the stall next to me. I thought — I don't know. But it could have been — because there was a guy in the other stall. I'm not sure."
J.O. then testified that, after he fell, he saw water on the ground in the bathroom stall next to him.
J.O. did not speak with anyone inside the restroom before he walked out.  When J.O. exited the restroom, the first person he told of his injury was his father.
After learning of his son's injury, Oken asked for a manager.  Igor Beglaryan was the Cracker Barrel manager on duty on the date of J.O.'s fall.
J.O. testified that he told Beglaryan "that I slipped on the floor. There was water. I told him I hit the sink on my back, head, and neck."
After Oken informed Beglaryan that J.O. had fallen, Beglaryan "went to check the bathroom straightaway."  Beglaryan testified: "When I went to the bathroom, I found two wet spots, because I was looking very closely — two spots maybe quarter size each spot."
Furthermore, Beglaryan testified that, other than these two, quarter-sized spots of water, he did not recall seeing any other water anywhere else in the bathroom.  Beglaryan testified that the toilets were not overflowing, and that nothing else was wrong in the bathroom.
Additionally, Beglaryan testified that he was "looking for skid marks, and never found them." [2]
J.O. did not accompany Beglaryan back to the restroom to show him the area of the spill.  He does not believe Oken returned to the restroom to show Beglaryan the spill, either.
J.O. testified that, other than himself, Beglaryan is the only person who saw the condition in the restroom, which caused J.O.'s fall.
Oken initiated this personal injury action on January 23, 2012, by filing a Complaint in the Circuit Court of the Fifth Judicial Circuit in and for Hernando County, Florida. (Doc. # 2). On April 11, 2012, Cracker Barrel removed the action to this Court on the basis of diversity jurisdiction.
II. Discussion
Under Florida law, which the Court applies in this diversity case, a lawsuit for negligence is made up of four elements:
(1) a duty requiring the defendant to conform to a certain standard of conduct,
(2) the defendant's breach of that duty,
(3) a causal connection between the defendant's breach and the plaintiff's injury, and
(4) actual loss or damage resulting from the injury.
"In Florida, a landowner owes two duties to a business invitee:
(1) to use reasonable care in maintaining the premises in a reasonably safe condition; and
(2) to give the invitee warning of concealed perils which are or should be known to the landowner, and which are unknown to the invitee and cannot be discovered by him through the exercise of due care."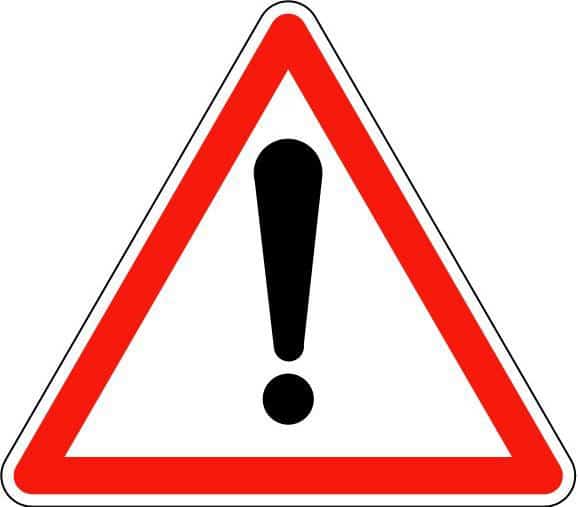 After J.O.'s fall, Fla. Stat. 768.0755 took effect. That provision, entitled "Premises liability for transitory foreign substances in a business establishment," states:
"If a person slips and falls on a transitory foreign substance in a business establishment, the injured person must prove that the business establishment had actual or constructive knowledge of the dangerous condition and should have taken action to remedy it. Constructive knowledge may be proven by circumstantial evidence showing that:
(a) The dangerous condition existed for such a length of time that, in the exercise of ordinary care, the business establishment should have known of the condition; or
(b) The condition occurred with regularity and was therefore foreseeable."
Fla. Stat. § 768.0755(1).
The court said that summary judgment is appropriate because the record is undisputed that Cracker Barrel did not breach its duty to Oken.
The evidence in this case consists entirely of:
J.O.'s testimony
The deposition of Cracker Barrel manager Igor Beglaryan, and
Oken's interrogatory answers.
Cracker Barrel has shown that a manager routinely inspects the restrooms every hour.  Even J.O. agrees he has no knowledge as to whether the water was on the floor even one minute before his alleged fall.
Additionally, Beglaryan testified that there were no "skid marks" in the area of the alleged fall.  J.O. testified that he did not know whether anyone had stepped in the spill before he slipped on it.
There is no evidence suggesting that the area of the spill was dirty or contained visible track marks.  Oken has offered no evidence to show how long the water had been on the floor.
Additionally, Beglaryan testified that he had no knowledge prior to J.O.'s fall that there might be any problems with the bathroom.  Thus, the Court found nothing suggest that Cracker Barrel had actual or constructive notice of the water on the floor.
The plaintiff has the burden of proof to show the negligence of the defendant. In order to get to the jury, there must be some evidence of negligence.
You want to get to a jury because a jury can award you money for damages.  If you can't get to a jury, they can't award you anything.
This evidence may be, but rarely is, direct testimony that an employee caused the debris to be on the floor. More commonly, the showing is that the debris remained on the floor a sufficient length of time to support an inference that the defendant knew or should have known of the unsafe condition.
Negligence may not be inferred from the mere happening of an accident alone.  The mere fact that one slips and falls on a restaurant bathroom floor does not constitute evidence of negligence, nor does the fact that a floor was slick make the owner liable.
In this case, granting summary judgment for Cracker Barrel is appropriate because Cracker Barrel has satisfied its burden by identifying those portions of the evidence that, according to Cracker Barrel, demonstrate the absence of a genuine issue of material fact as to whether Cracker Barrel breached a duty owed to Oken.
By making this initial showing, Cracker Barrel shifted the burden to Oken to show there was indeed a genuine issue of fact regarding the breach-of-duty issue. Oken has declined to do so. Thus, Oken has failed to prove that Cracker Barrel "acted negligently by failing to exercise ordinary care.
The court dismissed the case.  The slip and fall victim got nothing.
Footnotes
[1] Defendant CBOCS, Inc. referred to itself as "Cracker Barrel" throughout the lawsuit.  We refer to the Defendant as "Cracker Barrel" here.
[1] Although immaterial to the Court's determination that summary judgment for Cracker Barrel is proper, the Court notes that J.O. has admitted to falling at a wide variety of retail establishments. In his deposition, J.O. states: "I've fallen at Wal-Mart before. I've fallen in Targets. Let's see . . . I've fallen at thrift stores, you know, like Bealls."
J.O. testified that he has also fallen at Publix, Macy's, the mall, and a Chinese restaurant.
[2] J.O. does not claim to have seen footprints or skid marks on the floor; when asked during his deposition whether "anybody had stepped in the spill," J.O. replied, "I don't know."
Did a restaurant's carelessness cause you to slip and fall in its bathroom, and get hurt?  Were you hurt in another type of accident in Florida, or on a cruise or boat? 
See Our Settlements
Check out some of the many Florida injury cases that we have settled, including but not limited to slip or trip and falls, supermarket or store accidents, accidents at an apartment complex, condo building or home, restaurant accidents, hotel accidents, day care accidents, cruise ship accidents and much more.
We want to represent you!
Our Miami law firm represents people injured anywhere in Florida in slip, trip and falls, store or supermarket accidents, cruise ship or boat accidents, accidents at an apartment complex, condo building or home, and many other types of accidents.
We want to represent you if you were injured in an accident in Florida, on a cruise ship or boat. If you live in Florida but were injured in another state we may also be able to represent you.
Call Us Now!
Call us now at (888) 594-3577 to find out for FREE if we can represent you. We answer calls 24 hours a day, 7 days a week, 365 days a year. 
No Fees or Costs if We Do Not Get You Money

We speak Spanish. We invite you to learn more about us.