Publix Supermarkets' carelessness may cause you to get hurt. If so, there are many fast facts that you need to know for your personal injury case.
Why Publix Accident Cases Are Different
Instead of talking in general about how to handle an injury claim against a store, I'll focus on what makes accident cases against Publix different than cases against other supermarkets.
Publix Has Money to Pay You (Made Almost $2 Billion in 2015)
In 2015 Publix made $1.735 Billion in profit. They have enough money to pay any person's injury claim.
Some other smaller grocery stores (or chains), like Sedano's, may only have a general liability insurance policy of $1 Million or so.
Publix Makes Quick, Small Offers to Shoppers Without a Lawyer
Publix has offered some unrepresented injured people small amounts of money after an injury at Publix. They make some of these offers even before the injured person is finished getting medical treatment.
In this aspect, they are similar to Progressive insurance company.
Problem With Accepting Offer is You Release Your Claims Forever
The problem with quickly accepting an offer is that you'll have to also sign a release. Once you sign it, your case is gone forever.
Who Handles Injury Claims for Publix Supermarkets in Florida?
Publix Supermarkets handles its own claims.
Are Publix Claim Adjusters Nice and Educated?
Every Publix claims adjuster whom I've dealt with has been nice. Having a claim with them is a pleasure.
Publix adjusters are more educated than many adjusters at many nonstandard insurance companies. Publix adjusters are fluent in English.
Publix Adjusters May Better Understand of Your Case
The Publix adjuster may be able to prepare a more detailed evaluation of your case. This may help the adjuster get more authority to settle.
Where Do You Send Your Request to Save Video/Photos/Evidence?
Regardless of the type of accident that you have at Publix, you should immediately send a letter requesting that they preserve the store video, photos and other evidence.
Send It To Both the Store and Corporate
You may want to send this letter to both the store that you were injured at and Publix corporate headquarters.
Mailing Address for Publix Claims
The mailing address for Publix corporate is:
Publix Super Markets Corporate Office
PO Box 407
Lakeland, FL 33802-0407
The address and fax number to each Publix store is here.
Will Publix Supermarket Automatically Pay Your Bills if I You're Hurt There?
No. In Florida, Publix Supermarkets doesn't medical payments coverage. Thus, Publix won't automatically pay your medical bills just because you were injured on their property.
Publix May Pay Bills if They're Negligent
If Publix's negligence caused your injury on their property, then they may pay your medical bills.
Either way, they won't send you to a doctor. Publix has no legal duty to send you to a doctor.
Don't wait for the adjuster to send you to a doctor. If you wait, you are wasting your time.
Mall May Have Medpay
Tip: The mall owner or operator may have medical payments coverage in its insurance policy that may pay your medical bills. This assumes that you're hurt in the common area of the mall, like the parking lot.
Will Publix Let You See the Store Video of Your Accident?
Don't expect it to happen. They will most likely make you work for your money and spend the $450 to sue and serve them.
That being said, they may let you see the video. At some point after you sue them, the court will require them to give you a copy of the store surveillance video.
Will Publix Save the Store Surveillance Video?
If you report the accident to Publix, they may preserve it.
Sending a Letter Increases Chance Publix Preserves Evidence
If you send them a written request to save the video, they are even more likely to save it.
What Types of Accidents May Lead to a Case Against Publix?
The list is endless. Here are a few examples of possible negligence that may lead to a personal injury case against Publix.
A Publix employee drops a bucket with cleaning solution that gets into your eye (and maybe your mouth)
Slipping on a substance on the floor and falling
Getting your finger caught (and cut badly) underneath a broken chair when you try to slide it in
A table at Publix collapsing on you
A chair that you are sitting on breaks
Tripping on a raised portion of a rug and falling
Tripping on carpet that is bunched up and you fall
Tripping on a vinyl landscape edge and falling
Tripping on a cord that was not secured to the ground, and falling
Tripping over a raised changed of elevation that is in an area where that is used for walking
Tripping on an electrical cord that is not secured to the ground and properly marked.
Publix Gets 5 Stars for Follow Up
The last time I handled a Publix injury claim, I give Publix 5 stars for consistently following up on claims and checking up on the victim's treatment status.
Are Jury Verdicts Against Publix Smaller?
Publix is likable to a jury. The adjusters likely know this. The adjuster may offer less money because of this. However, a much bigger factor that determines the settlement value of your case is your injury. Of course, Publix must also be liable for you to have a good case.
Marital Status Has a Bigger Effect on The Settlement Release and Check
The Publix claims adjuster may ask you if you are married. You can answer this question.
You should assume that Publix will insist on including your spouse's name on the release and the settlement check. This is because your spouse has a right to make a claim for loss of consortium.
Be On Good Terms With Your Spouse
It's wise to be on good terms with your spouse. Other than the court enforcing the settlement, Publix doesn't face any negative consequences if they require your spouse's name to be on the release and check.
Publix Doesn't Remove to Federal Court
Publix doesn't remove cases to federal court. Florida federal courts are more likely to dismiss a personal injury case than state courts.
Cases in Florida state courts generally move slower than in Florida federal courts.
Will Publix Negotiate The Settlement Release Language?
The injured person should make sure that the settlement release protects his or her rights. Don't immediately accept the settlement release which Publix offers.
I imagine that Publix is less likely to change the release language than supermarkets that aren't self insured. This is because Publix isn't an insurance company. Thus, it doesn't have a duty to an insured to act in good faith.
If Publix won't change the release language, then you need to decide whether you want to settle.
Does Publix Pay Better Than Other Supermarkets?
Publix has more money than many smaller supermarket chains. Thus, they may be willing to offer a little more to settle.
However, some smaller supermarkets with good insurers may pay better than Publix.
Publix Employees May Be More Loyal
Publix does a great job keeping its employees for years. Publix employees may feel a sense of loyalty to Publix. They may be more likely to give favorable testimony to Publix.
Publix employees are more educated than Winn Dixie employees. They make a better appearance. They are less likely to misspeak.
Never Give a Recorded Statement to Publix's Claims Adjuster
You should never give a recorded statement to a supermarket claim's representative.
Publix Must Give You a Copy of Your Statement (In Florida)
Under Florida Statute 92.33, Publix and/or its TPA are required to provide you with a copy of your statement at the time that they took your statement.
Send Publix a written request to give you a copy of the recorded statement to you. They may refuse to give you a copy of your recorded statement.
Can't Do Much To Get Your Statement Before Suing
Without filing a lawsuit, there is very little that you can do to force Publix to produce the statement. You can consistently send requests asking for the statement.
If Publix were insured by a Florida insurer, such as State Farm, then pre-suit you would probably have more leverage in compelling this statement because you could file a consumer complaint with the Florida Department of Financial Services.
If you have a large claim against Publix and a liability insurer is involved, then you may have better luck getting a copy of your recorded statement.
Does Publix Try To Maker it Harder for Victims to Sue?
According to the Orlando Sentinel, in 2013 Publix and Walt Disney World led an effort to reduce the amount of personal injury awards.
The article said that Publix is one of the largest donors to the Florida Justice Reform Institute, which lobbies for limits on lawsuits.
Which claims adjusters work at Publix Supermarkets?
According to Linkedin and/or my experience, below are just a few Publix claims adjusters for general liability claims (e.g. slip, trip and falls and more).
Gregory Calzat (Senior Claims Consultant)
Katrina Gustin (CPCU, Senior claims consultant. Currently handling litigation claims)
Cody Herndon (General Liability Claims Adjuster)
Benjamin Pinkham (Risk Management Consultant at Publix)
Rob Wingate (Risk Management. Claims adjuster)
Death from Fall from scissor lift platform
According to OSHA, on January 19, 2015, at Publix Super Markets in Hialeah, FL, a worker was killed in fall from scissor lift platform.
Death from Forklift Crushing Accident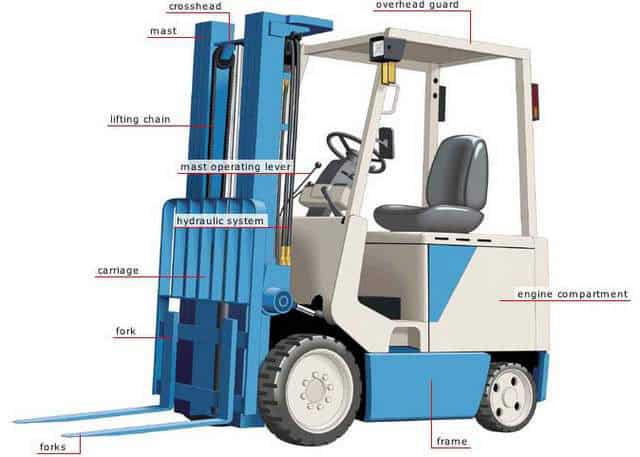 The Palm Beach post said that a Publix employee allegedly died from an accident at the supermarket's distribution center in Boynton Beach, Florida.
He was allegedly crushed by a forklift June 13, 2013.
What Florida personal injury defense lawyers and law firms does Publix use?
Publix has uses or has used several different Florida injury defense attorneys and law firms. They are all qualified and seasoned lawyers.
Warning! These defense firms represent or have represented Publix Supermarkets. They defend or have defended Publix for claims made by injured victims' claims.
I do not have any record of any of these firms representing accident victims against Publix.
Some of the Florida defense law firms (and attorneys) are:
Miami-Dade County
Rumberger Kirk (Gregg Palmer). Miami-Dade County.
Lewis Brisbois (Fort Lauderdale, Florida)
Litchfield Calvo (Fort Lauderdale, Florida)
Broward County (Fort Lauderdale, etc.)
Catri, Holton, (Wesley L Catri)
Alachua County (Ocala)
Carter & Drylie (Deborah Drylie)
Punta Gorda, Port Charlotte
Hightower, Stratton and Wilhelm (Dale Hightower and Chris Stratton)
St. Lucie County, Florida
Mark H. Ruff, Jr. (Wicker Smith. West Palm Beach.) April 2015
Unknown County
Rissman, Barrett et. al (Art Young). 2012. Case: Trabulsy v. Publix Supermarkets
There are many attorneys that Publix uses in Florida injury cases. These are just a few of them.
Does Publix Get Sued A lot For Accidents?
Yes. Many personal injury lawsuits are filed in Florida against Publix.
If Publix was excellent at paying injury claims, it could be argued that there would be less lawsuits filed.
Publix has a great reputation in the community. I like going to Publix. So do my friends and family.
I think Publix is better liked than any other supermarket in Florida. Publix is actively involved in the community.
Publix Supermarkets sponsors many events.
Publix supermarket employees who are injured while working
If a Publix employee gets injured in Florida, they may be entitled to benefits. In most workers compensation cases, you are not entitled to money for pain and suffering. There are a few exceptions though.
Publix Employee Claims Against Other Parties
You may have a separate claim if a car hits you while you are working for Publix. It could happen in a parking lot.
Publix may pay for bills and lost wages as a result of this accident. They may be entitled to get paid back from your settlement.
But you should not agree to reimburse the Publix claims adjuster for the requested amount. In Florida, the law is on your side.
You may only have to pay back Publix a fraction (small percentage) of the workers compensation benefits that you received.
I co-counsel (work together) with an attorney from another law firm when representing a Publix employee in a workers compensation claim. I handle the personal injury claim myself.
How Much Does Publix Supermarkets pay in Claims?
Publix Supermarkets paid the following amounts in self-insured claims:
I assume that these claims include personal injury, workers compensation, defective products, employee discrimination and sexual harassment. It may include other types of claims.
These claims are for Publix stores in all states. I do not know how much Publix paid in Florida claims alone.
Risk Management – General Liability
Publix says that its risk management department is more than an insurance department. They have more than 120 associates in Risk Management. Some handle claims management.
The Risk management associates handle all parts of customer claims, and insurance for Publix. Publix has a General Liability department.
The General Liability group handles customer accidents and claims. Publix's carelessness may cause someone to get hurt. If so, the injured victim may sue Publix.
Publix's Risk Management team oversees and provides the required support in lawsuits against Publix. They also evaluate insurance coverage. They give management advice on litigation related topics.
Where in Florida
has Publix been sued

for allegedly causing someone to get hurt?

Given its size, I imagine that Publix has virtually been sued for personal injury in the circuit court that governs every Florida county. You may want to look up personal injury lawsuits against Publix.

If so, go on the internet to the clerk of court for the county where Publix was sued.

Use the civil case search function. In Miami-Dade County, the civil court online system is here.

In addition to the cities mentioned in the cases above, people have been allegedly hurt by Publix in the following cities and counties. These include, but are not limited to, Miami Gardens, Deerfield Beach, Jupiter, St. Petersburg, Melbourne, Pensacola, Kissimmee, Bonita Springs, Winter Haven, Bonifay, and more.
Who holds important positions at Publix's Risk Management?
Per Claims & Litigation Management Alliance (CLM), Marc Salm is the Vice President of Risk Management. He graduated from the Emory University School of Law.
He deals with the "day-to-day management and supervision of associates working in Workers Compensation and Liability…He purchases insurance for Publix, other than health insurance.
He oversees the handling of all workers compensation and liability claims involving Publix. This includes Florida workers compensation self-administered Claim unit and Publix's third party claims administrators, Sedgwick (no longer).
He oversees the management of customer and consumer claims and lawsuits against Publix. This includes the Publix dedicated Liability Claims Unit at Risk Management, an attorney and two paralegals.
Publix Shopping Cart and Stocking Cart Accident Claims
Learn more about personal injury claims if a Publix employee or customer pushes a cart into you or runs over your foot. Find out information if you trip on a stocking cart or an object falls off one and hits you.
Learn about a Publix Shopper's Trip and Fall on a Stock Cart at a Florida Publix Lawsuit that was Allowed to Go to Trial.
Publix Truck Accidents in Florida
Learn about personal injury claims against Publix from Florida truck crashes.
Which Publix adjusters handle workers compensation claims?
Laura Pace, Team Leader– WC Claims at Publix Risk Management.
Crystal Chancey, Florida Workers' Compensation Claims Manager at Publix Super Markets
Where are Publix stores in Florida located?
Some Publix stores are located in the following cities: Key West, Homestead, Coral Springs, Margate, Boca Raton, Tamarac, Parkland, Hollywood, Delray Beach, West Delray Beach, Pompano Beach, Cape Coral, Fort Myers, North Fort Myers, Lehigh Acres, Naples, Tampa, Orlando, Gainesville, Jacksonville, Tallahassee, Okeechobee, Sebring, Lake Placid, Port Saint Lucie, Vero Beach, Coconut Creek, Lighthouse Point, Bradenton, Longboat Key, Sarasota, Palmetto, Holmes Beach, Sebastian, Melbourne Beach, Palm Bay, Newberry, Crystal River, Lake City, Homosassa, Weeki Wachee, Brooksville, Spring Hill, The Villages, Belleview, Santa Rosa Beach, Kendall, Miami Beach, Doral, Pinecrest, North Miami Beach, Surfside, Sunny Isles, Aventura, Miami Lakes, Miramar, Hallandale Beach, Dania Beach, Pembroke Pines, Plantation, Wilton Manors, Cooper City, Davie, Oakland Park and Lauderdale by the Sea.
Want to Learn more about Publix injury claims in Florida?
More Articles on Specific Types of Claims Against Publix in Florida
Check out these articles:
Did Publix's carelessness cause your injury in Florida?
Check out some of the many Florida injury cases that we have settled, including but not limited to slip or trip and falls, pedestrian accidents, and much more.
We want to represent you!
Our Miami law firm represents people injured anywhere in Florida in car accidents, truck accidents, slip, trip and falls, motorcycle accidents, bike accidents, drunk driving crashes, pedestrian accidents and many other types of accidents.
We want to represent you if you were injured in an accident in Florida. If you live in Florida but were injured in another state we may also be able to represent you.
Call us at (888) 594-3577 to find out for FREE if we can represent you. Call us 24 hours a day, 7 days a week, 365 days a year.

We speak Spanish. We invite you to learn more about us.
Editor's Note: This post was originally published on May 2013 and has been completely revamped and updated.