Here, I'll first talk about some of our settlements where a drunk driver caused our clients' injury in Florida.
After talking about these settlements, I give some important information about how the settlement value of a claimant's case is affected if the careless driver was drunk.   
Man Hit By Drunk Driver Gets $95,000 Settlement for Back and Neck Injuries
A 44-year-old man was driving his car in South Florida.  Another car, heading in the opposite direction, crashed head on into him.
GEICO insured the drunk driver who caused the accident.
According to the police report, the at-fault driver was driving the wrong way.  She attempted to make a u-turn in the roadway.  While doing so, she struck our client's vehicle.
GEICO's first offer was $17,500.
When the police questioned the at fault driver, they realized that she had been drinking alcohol prior to the crash. They conducted a DUI investigation.
The driver who caused the accident was arrested for violation of driving under the influence.
To increase the value of our client's case, we requested the DUI file from the criminal courthouse.  In any injury case against a drunk driver, you should request the entire DUI criminal file.  It can have a treasure trove of information that may increase the value of your injury case.
The MRI films on my client's spine showed 2 bulging discs and 2 herniated discs.
We argued that the crash caused or aggravated his herniated discs.  He didn't have steroid injections to his spine.  Most of this $95,000 settlement was for his pain and suffering.
The final $95,000 settlement was for over 5 times GEICO'S the first offer.  We settled without a lawsuit.
$30,000 Uninsured Motorist Insurance Settlement for Lady Hit by DUI Driver
A drunk driver crashed into a car in which our client was a passenger in Miami, Florida. The passenger's mother had uninsured motorist (UM) insurance with GEICO.
The at fault driver was uninsured.  We made an uninsured insurance claim against GEICO.
GEICO paid the $30,000 uninsured motorist insurance limits to settle the passenger's injury case.
Passenger Hit by Drunk Driver Gets $25,000 for Minor Injuries
We represented a young woman who was a passenger in a car.  A drunk driver hit her at an intersection, where Shenandoah meets West Flagler, near Little Havana in Miami-Dade County, Florida.
Her injuries were neck, back and leg pain.  State Farm insured the drunk driver with $25,000 in bodily injury liability (BIL) coverage.

We settled for the limits of $25,000.
Lady Gets $17,500 Settlement After Drunk Driver Hits Her Car
A drunk driver crashed into a lady's car.  The injured woman claimed that the accident caused the loss of her fetus.
Her OB/GYN doctor did not relate the death of the fetus to the auto accident.
Florida law allows you to make a claim for emotional damages of an expectant mother and father resulting from a stillbirth caused by the negligence of another.
The drunk driver's insurer hired a doctor who said that he didn't believe that the loss of my client's fetus was related to the accident.
His opinion was that in the first trimester of pregnancy the uterus is well protected and insulated from the effects of blunt abdominal trauma.  He said that the uterus is well within the bowl of the pelvis and below the pelvic brim.
Their doctor also said that the ultrasound at the emergency room revealed a normal, healthy single intrauterine pregnancy with a normal fetal heartbeat.
We settled for $17,500 with Allstate and Progressive.
Passenger Hit By Drunk Driver Gets $14,100 Settlement for Disc Protrusion/Herniation
A passenger, Joe*, in his early forties was in a car on SR 874 in Kendall, Florida. Another driver was in a car behind them.  Both cars were traveling in the same direction.
The other driver failed to slow down.  The front of his car collided with the rear of the car that my client was a passenger in.
The at-fault driver's car had disabling damage.  It was towed from the scene.  His airbag deployed.
The at-fault driver was charged with DUI.  An ambulance did not come to the accident scene.
Thus, Joe did not take an ambulance to the hospital.  The next day he went to the hospital.
At the hospital, he told the nurse that he had pain in his head, neck, back and both shoulders.  He was treated in the hospital for a few hours.  The hospital records said that he had no pain when he left the hospital.
Most of his medical treatment included therapy for his neck and lower back.
MRI Reveals Disc Protrusion/Herniation
The driver was found guilty of DUI by a criminal court.  The passenger claimed a herniated disc, and received therapy from a chiropractor for months after the accident.
He had an MRI that revealed a L4-L5 focal left neural foraminal disc protrusion producing foraminal stenosis at the subarticular process.
His chiropractor said that he had a L4-L5 intervertebral disc herniation with narrowing of the left neuroforaminal stenosis.
His chiropractor also diagnosed him with a lumbosacral sprain/strain injury, and a lumbosacral nerve root injury.
A few months after the crash he saw a neurologist.  The neurologist noted that he had muscle spasms in his lower back.
He was diagnosed with Post Concussive Vertigo.  Vertigo is a sensation of feeling off-balance.  The neurologist also diagnosed him with Lumbar Myofascitis.
A South Florida auto insurer insured the DUI driver.  They paid us their $10,000 limits.  State Farm was Joe's UM insurer.
He did not want to sue State Farm.  State Farm paid $4,100 to settle the case.
The total settlement was for $14,100.
$11,500 Settlement for a mother (driver of a car) that was rear ended by a drunk driver insured by a South Florida insurance company.  State Farm was the underinsured motorist insurer.
Jury Awards $244,419 to Family of DUI Victim; Passenger Gets $75,144.35
This isn't my case.  Persaud v. Cortes, Fla: Dist. Court of Appeals, 5th Dist. 2017 arose from a November 2008 accident.  Persaud's vehicle rear-ended a vehicle operated by Santiago and occupied by 20 year old Joshua Batista, Barbara Cortes's son.
Santiago's vehicle then struck a third vehicle before flipping into an adjacent median. The accident resulted in Batista's death, and significant injury to Santiago.  Persaud received two convictions for DUI manslaughter.
Barbara Cortes, as personal representative of the estate of Joshua Batista, and on behalf of his survivors, and Andrew Santiago, sued Visnu Persaud.
The survivors were:
Barbara Cortes, as surviving mother of Joshua Batista
Hector Batista, parent and father of Joshua Batista
Lorenzo Batista, son of Joshua Batista
Cortes amended the lawsuit to include a claim for punitive damages.
She claimed that at the time of the crash, Persaud had consumed a large amount of alcohol – resulting in a .302 percent blood alcohol reading.
The jury awarded a verdict of $244,419 for Cortes' wrongful death lawsuit.
Each Of the Decedent's Parents Got $30,000 for Pain and Suffering
The jury awarded Barbara Cortes, as surviving mother of Joshua Batista, $20,000 in past pain and suffering, and $10,000 in future pain and suffering.  They awarded Hector Cortes, as surviving father of Joshua Batista, the same amount.
The jury awarded Lorenzo Batista, as son of Joshua Batista, $25,000 in past loss of parental companionship, instruction and guidance and pain and suffering.  They awarded $150,000 for the future loss of these damages.
The jury awarded funeral expenses of $5,419.
I don't know why the wrongful death award was so small.  I don't know the relationship between the decedent and his survivors.
Perhaps the survivors didn't have a close relationship with the decedent, Batista.  This is just a guess.  Or perhaps the jury was conservative.
The jury awarded $75,144.35 for Santiago's injuries.  ($30,000 was for past pain and suffering; zero for future pain and suffering; $44,144.35 for past medical expenses.)
A Punitive Damages Verdict Can't Be So High As Too Financially Destroy the Drunk Driver
Persaud's mother testified that she sees Persaud once a month and that he has no money, no bank account, no property of any kind, and, as of 2008, no employment, with no expectation of future employment.
In a 2010 deposition, Persaud testified that, from 2008 until the time of the deposition, he lived in his mother's home.
Despite this testimony, the jury ultimately awarded punitive damages of $750,000 (Cortes) and $500,000 (Santiago).
The court ordered a new trial only on punitive damages because the court failed to instruct the jury that they shouldn't award an amount of punitive damages that would financially destroy the drunk driver.  Thus, the court believed that a $1.25 million punitive damages verdict would financially destroy the Persaud.
The injured person's punitive damages claim is worth much less if the drunk driver has no money.
$3.8 Million Verdict for Mother Whose Daughter Was Killed by Drunk Driver
This isn't my case.  Maria Valle died at age 33 as a result of an auto collision caused by Hood while he was intoxicated.
Mirna Valle, was Maria's sister and personal representative of the estate of Maria Valle. She sued on behalf of her mother.
In Florida, you're not entitled to money for pain and suffering for the death of a sibling.
Before trial, Hood pled guilty to D.U.I. manslaughter.  He was in prison during the trial.
Hood was going to appear in court in shackles.  Valle's attorney was concerned that this was part of a tactic to cause the jurors to think that Hood had no money.
Thus, Valle's attorney agreed to drop her punitive damages claim in return for Hood's attorney agreeing to several things.
The stipulations that:
Hood drove the vehicle that collided with the vehicle in which Maria Valle was a passenger;
The collision caused her death;
Hood's blood alcohol level was .235% (and the legal limit was .08%);
Hood was legally intoxicated at the time of the incident; and
He was at fault at the time of the accident.
Hood's attorney also agreed to let the jury hear that on the night of the collision in which Valle died, Hood had been in two other accidents before that collision.
The jury awarded a total of $3.8 million for the mom's pain and suffering.
The breakdown was $2 million for past pain and suffering from the date of the accident through trial.  $1.8 million was awarded for the mother's pain and suffering for the rest of her life.
Drunk driving accident cases are usually worth more because the jury is typically angry at the drunk driver.  Thus, they usually award more money for pain and suffering.
State Farm insured the drunk driver, Hood.
The bad news?
He only had $10,000 in bodily injury liability (BIL) coverage on his car insurance policy.
The personal representative was also awarded $24,707.79 in case costs.  State Farm had to pay the $10,000 BIL insurance limits and the $24,707.79 case costs.
I don't know if Valle pursued a bad faith case against State Farm.  She would've had a bad faith case is State Farm waited to long to pay the $10,000 BIL limits.  Alternatively, if Valle requested reasonable settlement release language, and State Farm didn't agree, this could be bad faith.
A bad faith case would turn this case into a collectible million dollar case.
The case is Hood v. Valle, 979 So. 2d 961 – Fla: Dist. Court of Appeals, 3rd Dist. 2008.
If Someone is Driving Under the Influence and Causes and Accident, Does This Increase the Injured Person's Case Value?
Yes, it often does.  In Hines v. GEICO Indemnity Company, Dist. Court, MD Florida 2016, a federal judge said that:
the fact that Cordova was driving under the influence when she caused this accident—could cause a jury to increase a compensatory damages award.
Compensatory damages include pain and suffering, emotional distress, medical bills, and lost wages.  In addition, the claimant may get compensation for punitive damages.
If the At Fault Driver Refused the Breath Test, Does This Affect the Value of the Claimant's Case?
Yes.  The jury gets to hear that the at fault driver refused to submit to a blood-alcohol test. This increases the value of the injured person's case because he or she can sue for punitive damages.
In addition, juries often award more money for pain and suffering if they hear that the at fault driver refused to submit to a blood-alcohol test.  BIL insurance adjusters know this and thus often offer more money to settle the personal injury case.
Allowing the jury to hear that the careless driver didn't submit to a blood-alcohol test doesn't violate the Fifth Amendment.
Usually, what a driver tells a police officer after the accident is privileged.  Thus, the jury won't get to hear what was said.  Florida Statute 316.066.
However, Florida Statute 316.066 does not prevent the admission into evidence of the careless driver's refusal to submit to a blood-alcohol test. The case that says this is Evans v. Hamilton, 885 So. 2d 950 (Fla. 4th DCA 2004).  That isn't my case.
Will the Florida Crime Victims' Compensation Fund Pay You if You're Injured by a DUI Driver?
Maybe.  If you apply to the Florida Victim Compensation Program, it may pay you compensation if you suffered a permanent disability.
It may pay you for wage loss, loss of support.
It may pay or reimburse you for funeral/burial, medical/dental treatment, and mental health counseling expenses; as well as prescriptions, eyeglasses, dentures, or a prosthetic device lost, damaged, or required because of the crime.
Crime Payments accepted by in-state providers on behalf of victims are payment-in-full per Florida Statute.  This is good if there is limited BIL insurance or uninsured motorist (UM) insurance available in your case.
Claimants who are determined eligible for the Victim Compensation Program may be exempt from the insurance deductible and co-payment provisions of their insurance policy(ies).  Thus, you may not have to meet your PIP or health insurance deductible.
Total victim compensation benefits cannot exceed the maximum award amount of $25,000 ($50,000 for catastrophic injury) per claim. Limits below the maximum may apply to specific benefits, which may be reduced without prior notice to the award recipient based on availability of funding.
Some Felons Won't Qualify of the Victim Compensation Program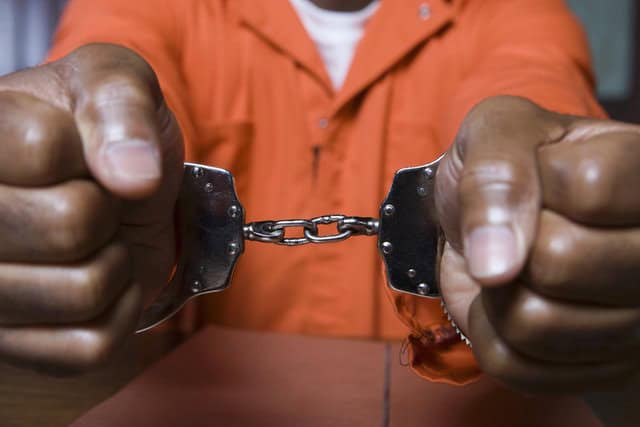 Persons who have been adjudicated as an habitual felony offender, habitual violent offender, or violent career criminal, and persons who have been adjudicated guilty of a forcible felony offense are not eligible to receive benefits.
Forcible felonies include treason; murder; manslaughter; sexual battery; carjacking; home-invasion robbery; robbery; burglary; arson; kidnapping; aggravated assault, battery or stalking; aircraft piracy; unlawful throwing, placing, or discharging of a destructive device or bomb; and any other felony which involves the use or threat of physical force or violence against any individual.  Florida Statute 776.08
Can You Get Restitution in the DUI Driver's Criminal Case?
Possibly.  A court shall order restitution to the victim for damage or loss caused directly or indirectly by the defendant's offense. § 775.089(1)(a), Fla. Stat.
If the DUI driver argues that your amount of restitution is wrong, the burden is on the state to prove the amount of the loss by the greater weight of the evidence. §775.089(7), Fla. Stat.
Restitution can include property damage and personal injury.
It can also include the victims' psychiatric and psychological care.  Johnson v. State, 27 So. 3d 211 (Fla. 2d DCA 2010), and Section 775.089(2)(a), Florida Statutes.
If you want restitution in the criminal case, you need to give the court sufficient evidence that the DUI driver caused your injuries.
Did a drunk driver cause your injury in a Florida car crash?  Were you hurt in another type of accident?
Call Us Now!
Call us now at (888) 594-3577 to find out for FREE if we can represent you. 
No Fees or Costs if We Do Not Get You Money
There are No Fees or Costs Unless We Recover Money. Call us 24 hours a day, 7 days a week, 365 days a year. We speak Spanish. We invite you to learn more about us.