Sedgwick is one of the largest third party administrators (TPAs) in the United States. A TPA handles claims for personal injury, slip and falls and other claims.
Sedgwick's revenue is over $1.4 Billion dollars.  Thus, Sedgwick can afford to employ experienced injury liability claims adjusters.
Is Sedgwick an insurance company?
No. Sedgwick is a TPA that handles liability claims. Liability claims include auto accidents, general liability claims (e.g. slip, trip and falls, etc.) and other types of cases. Sedgwick is also a TPA for maritime (boat) accidents.
What is Sedgwick's reputation for paying accident claims?
Many claimants' attorneys do not like Sedgwick. They think that Sedgwick's offers are consistently unreasonable.
I believe in making an attempt to settle a Florida injury claim with Sedgwick before a lawsuit.
Each Florida injury case has unique facts. Over 87 factors can affect the value of a Florida accident case.
A Sedgwick adjuster will determine if he or she believes that their client is negligent. The adjuster will also estimate the injured person's percentage of fault, if any.
The adjuster will then reduce the full value by any difficulty that the victim may have in proving that their client caused the injury.
Sedgwick will then give its client (the potential liable party) its recommendation as how to proceed. If Sedgwick feels that the case has value, they may ask their client for authority to settle.
Once Sedgwick has authority to settle the case, they may make an offer. The decision of whether to settle is up to Sedgwick's client.
I believe that their clients value their opinion. However, some Sedgwick clients may deny liability more often in the hopes that the injured person will give up.
Which companies use Sedgwick to handle their personal injury liability claims?
The following companies use Sedgwick to handle their general liability and workers' comp claims:
Target Uses Sedgwick for Personal Injury and Workers' Compensation Claims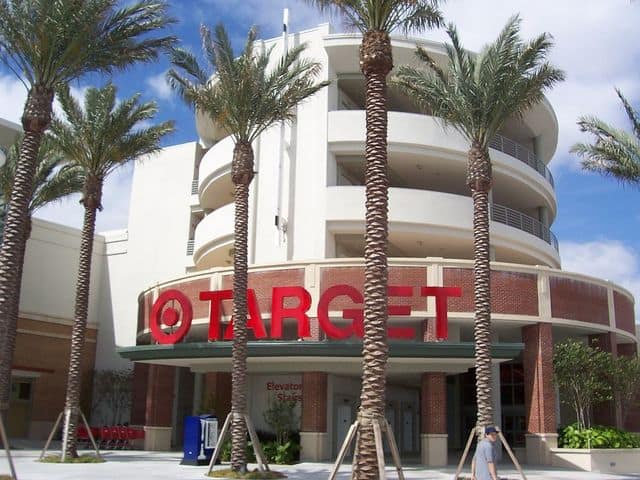 Target uses Sedgwick to settle its personal injury claims. Slip and falls are tough cases. Claims against Target are no exception.
Take the case of Benita Siciliano vs. Target Corporation. A shopper, Siciliano, claimed that she slipped on a placemat lying face-down on the floor of a Target store and fell. She alleged that she sustained serious injuries to her back and neck.
She said that it happened at the Target store at 5900 Lake Worth Road, in Greenacres, Florida.
Her Attorney demanded $950,000 from Target
Her attorney made a settlement demand to Bart Olson of Sedgwick Claims Management for Target. The demand was for $950,000.00.
Her settlement demand letter detailed the extent of her injuries, the physicians who treated her, and the medical care she received.
The demand letter documented treatment with twelve (12) different medical providers with total medicals expenses of $204,401.99.
Her offer to settle to Sedgwick said that she had cervical disc herniations at C5/C6 and C6/C7 and a lumbar disc herniation at L4/L5 with disc bulge at L5/S1 stated on an MRI. In other words, she claimed two herniated discs in her neck and a herniated disc in her back.
She had a Spinal Fusion Surgery in Her Neck
Her settlement demand said that she underwent anterior spinal fusion surgery at the C5/6 level with anterior instrumentation, partial corpectomy and insertion of interbody cage at C5/6.
Benita Siciliano, sued Target on November 18, 2014. Target removed the case to Federal Court in West Palm Beach, Florida.
What compensation did she sue for?
In addition to total medicals expenses of $204,401.99, she sued for compensation for
She claimed that she slipped and fell as a result of the negligence of Target Corporation("Target") and the acting manager of the Target store in which she fell.
Target wasn't aware of placements being on floor before fall
The testimony of Target store employees established that, prior to Siciliano's fall, they had never seen or heard of a placemat on the floor, and knew of no one else who had slipped and fallen on a placemat or other object left on the floor of the store's seasonal section.
The jury found that Target's negligence was not the cause of the shopper's injuries. She lost the case and got no compensation.
Learn about slip and fall injury claims against a Florida Target store.
Avis and Budget Rent a Car Use Sedgwick (for Claims)
Avis and Budget Rent a Car use Sedgwick to handle their personal injury and property damage claims.
Unfortunately, Avis says that it doesn't offer uninsured motorist ("UM") coverage to drivers who rent cars in Florida. This is bad for drivers who rent a car from Avis in Florida, and are hit by an uninsured motor vehicle in Florida.
How much insurance are do cars that are rented by Avis have?
By default, they have $10,000 per person, and $20,000 per accident in bodily injury liability insurance. They also carry $10,000 in property damage liability insurance. All that insurance applies even if the renter let someone (who wasn't on the rental agreement) driver the car.
Additionally, Avis renters can purchase ALI insurance. ALI is excess automobile liability insurance that protects the renter and all authorized drivers against third-party bodily injury and property-damage claims.
In Florida, ALI insurance is in the amount of $2 million. I don't know if other states have different limits. (Since I'm a Florida car accident lawyer, I don't pay to much attention to other states' laws.)
What's the bad news with ALI insurance?
If the renter let an unauthorized driver use the car, then the ALI insurance won't apply. This is true even if someone has bad injuries.
Anyone who rents a car should always make sure that whoever may drive the car gets put on the rental car contract.
Sedgwick Handles Universal Studios Claims
Learn about personal injury claims against Universal Studios in Florida.
Home Depot
I have written several articles on Home Depot accidents in Florida. They are:
Walgreens
I have written some articles on Walgreens accidents in Florida.
Ross

Learn about slip and fall injury claims against a Ross store.
Sedgwick also handles claims for Sears in Florida.
Some types of Florida businesses that use Sedgwick for injury liability claims are:
Retail stores and other stores
Restaurants
Theme parks
Trucking companies
and much more.
Auto/Fleet Injury and Accident Claims with Sedgwick in Florida
Sedgwick claims to be the leading provider of auto liability claims administration for almost any type of transportation. These include commercial leasing firms (rental car or truck companies, etc.).
They also include corporate vehicle fleets, vehicle manufacturers, vehicle dealers, trucking and transportation companies, public entities and business insurers. Sedgwick has 300 dedicated auto liability claims adjusters in regional hubs across the US.
They handle almost 250,000 auto liability claims each year. Sedgwick protects its clients when third party liability demands are made.
For corporate vehicle programs, Sedgwick gives assistance third party injury claims. For example, a Home Depot truck may crash into someone.
The victim may make a bodily injury claim against Home Depot. The claim would be for medical bills, lost wages, pain, suffering etc.
Sedgwick may handle this injury claim for Home Depot. They manage the process of accident reporting.
Sedgwick offers 27/4 loss reporting to its clients. A Sedgwick clients may be careless and injure someone.
The Sedgwick client can report the claim 24 hours a day, any day of the week. This may speed up the claims process.
General Liability Claims with Sedgwick
Sedgwick handles general liability claims for its clients. These claims include, but are not limited to:
Slip, trip and falls at supermarkets, stores and more.
Shower glass breaking and slicing a guest.
An umbrella blowing over and striking someone.
A staircase handrail coming loose and causing someone to fall.
A bench coming out of the ground and sending someone to the floor.
Lack of slip-resistant flooring causing a slip and fall.
Falling objects striking a customer in a big box store.
Tripping in a pothole in a parking lots.
A waiter spilling hot coffee on a guest causing severe burns.
Those are just a few examples of the hundreds of types of general liability claims.
Sedgwick says that there have been complex and far-reaching changes in Medicare compliance and rules. They say that it has increased the amount of:
Personal injury claims.
Lawsuits
The need for greater knowledge.
I agree 100%. This is just one of the 11 reasons to hire a Florida injury lawyer.
Sedgwick says that government regulations regarding Medicare reporting are forcing them to more thoroughly review the information gathered at the time of an accident. They say they must follow a huge amount of Medicare reporting rules.
Sedgwick may ask for your social security number. They may ask you whether you are a Medicare beneficiary. They may find this information in the medical records and bills.
The injured person should confirm with the Sedgwick injury claims adjuster the ICD-9 codes that it is reporting to Medicare. Otherwise, the wrong codes may be reported.
This may result in Medicare denying future medical benefits to the injured person.
Sedgwick knows that businesses optimal results. The business' optimal result is to save money.
A Sedgwick adjuster has the business's best interest in mind.
Warning! They do not have the injured person's best interest in mind.
When looking at the size of Sedgwick, they claim to have one of the largest teams of liability experts in the nation.
Sedgwick Workers' Compensation Claims
Sedgwick claims that its client's experience some of the best outcomes and lowest overall claims cost. It' goal is to reduce the amount of money paid for an on the job injury claim.
The injured person's goal is to get as much money as possible. Thus, the accident victim's interests are the opposite of Sedgwick's goal.
Sedgwick has experience in almost every type of industry, in Florida. These services include:
Claims management
Recoveries (Workers compensation can recover money from a personal injury settlement.)
Winn Dixie
Learn about slip and fall injury claims against a Florida Winn Dixie.
Maritime & Longshore
Sedgwick understands the unique laws and rules that apply to maritime workers' compensation cases. These claims are very complex.
Where are Florida accident settlements with Sedgwick listed?
It may be difficult to find Florida injury settlement information for past Sedgwick claims. This is because many of Sedgwick's clients are large companies. Many large businesses require the settlement to be confidential.
Who are Sedgwick's big competitors in Florida?
Sedgwick's competition in Florida includes Crawford & Company (Broadspire), Gallagher Bassett, ESIS and others.
Did someone's carelessness cause your injury in an accident in Florida, or on a cruise or boat?
Our Miami law firm represents people anywhere in Florida if someone's carelessness caused their injuries in car accidents, truck accidents, slip, trip and falls, motorcycle accidents, bike accidents, drunk driving crashes, pedestrian accidents, cruise ship or boat accidents. We also handle the following Florida accident claims: store or supermarket accidents, wrongful death, accidents at an apartment complex, condo building or home, accidents involving a Uber or Lyft Driver, and many other types of accidents.
We want to represent you if you were hurt in an accident in Florida, on a cruise ship or boat. If you were injured in another state but live in Florida, we may also be able to represent you.
Call Us Now!
Call us now at (888) 594-3577 to find out for FREE if we can represent you. We answer calls 24 hours a day, 7 days a week, 365 days a year.
No Fees or Costs if We Do Not Get You Money

We speak Spanish. We invite you to learn more about us.