If someone's negligence caused your concussion, you may be entitled to compensation.
The most typical and minor type of traumatic brain injury is known as a concussion.
Car, motorcycle and bike accidents, falls and work-related accidents can cause a concussion.
What is a Concussion?
Most of the time, a concussion is caused by a quick blow or bump to the head.
The brain consists of soft tissue.  It is surrounding by spinal fluid and the skull.
When you suffer a concussion, the force can shake your brain.  It can cause your brain to move around in your head.
A concussion (traumatic brain injury) may cause injury to the nerves, damage to blood vessels and bruising.
The outcome is that your brain doesn't work properly.  If you've had a concussion, your eyesight may be impacted, you may lose your balance, or you may get knocked out.
If you've suffered a concussion, your brain gets confused.
How Do You Know If You've Had a Concussion?
Concussions don't always make a slam dunk personal injury case.  This is because they can be tough to diagnose.
A concussion can't be seen.  This is true even if you have a bruise or laceration on your head.
Sometimes evidence of a concussion won't show up for days or weeks after the accident.  Some symptoms may be brief and last under a minute.
Other times, you may have the symptoms for a long time.
What symptoms might you have after a concussion?
sensitivity to noise
laziness
ringing in ears (tinnitus)
personality or behavior changes
difficulty paying attention
forgetfulness
disoriented or feeling dazed
awkward movements
slurred speech
upset stomach or throwing up
headaches
balance issues or dizziness
blurred sight
sensitivity to light
If you have any of these symptoms, be sure to tell your doctor.  Your medical records will be key in proving your personal injury case.
Types of Concussions
Concussions are rated as:
Mild (grade 1)
Moderate (grade 2)
Severe (grade 3)
With a grade 1 concussion, symptoms last for under fifteen minutes.  The injured person doesn't have a loss of consciousness.
In a grade 2 concussion, the injured victim doesn't have loss of consciousness but symptoms last over fifteen minutes.
In a grade 3 concussion, there is a loss of consciousness.  Occasionally, it lasts for just a few seconds.
Tip: If you believe you had a concussion, get any witnesses to sign an affidavit that states your symptoms and whether you lost consciousness.  This may help prove that you actually had a concussion.
If the witness goes to the hospital or urgent care with you, have them tell the doctors and nurses about any signs of your concussion.
Settlement Values for Different Types of Concussions
All things equal, the full value of the case increases with the severity of the concussion.
An insurance company assigns more value to the pain and suffering component of a severe (grade 3) concussion than a moderate (grade 2) or mild (grade 1) concussion.
A moderate (grade 2) concussion has a higher pain and suffering component than a mild (grade 1) concussion.
Why Isn't Every Concussion Case Worth A Lot Of Money?
Because most people with concussions fully get better with the right medical care.  However, concussions can be severe, so you need to get medical care.
Shopper Gets Over $70,000 for Concussion and Kneecap Fracture
A customer was shopping at a supermarket in Kendall, Florida.  She slipped and fell on water that a witness claimed was leaking from a machine.
The emergency department physician's note stated that the patient had some loss of consciousness (grade 3 concussion).
She also had surgery to fix her fractured patella (kneecap).  We settled with the store for over $70,000.
Driver Gets $20,000 for Concussion and Other Injuries from Truck Crash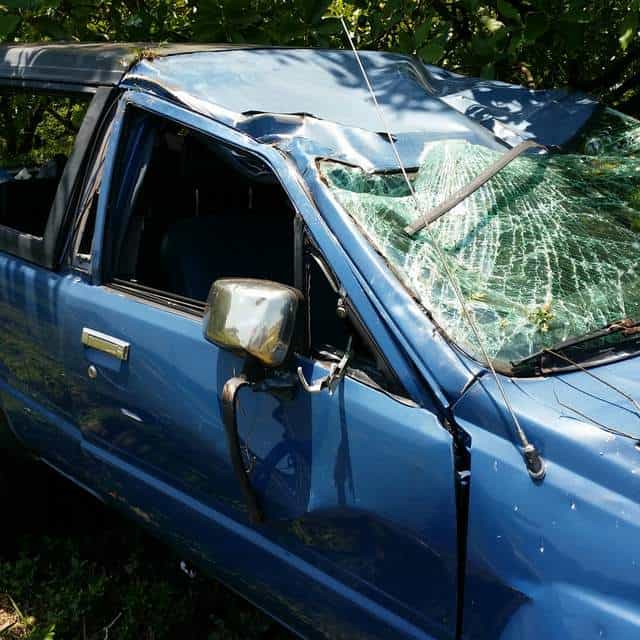 See a case where a driver got $20,000 after a truck hit him.  The accident happened in Homestead, Florida.  His SUV rolled over.
He claimed a concussion, and soft tissue injuries to his shoulder and spine.  He also claimed that he lost sensation in his fingertip.
USAA was the BI liability insurer and uninsured motorist coverage insurer.
Court Dismisses Slip and Fall on Slick Floor Case Against Target
This is not my case.  See why a Florida court threw out a slip and fall lawsuit against Target.  The shopper claimed that the floor was "slick." It happened in Palm Beach Gardens, Florida.
Gordon suffered a concussion and broke her right elbow and three bones in her left foot.   She suffered a huge right black eye and neck injury.
Lady Wins $1.35 Million for Concussion and Other Injuries from Slip and Fall at Chipotle
This is not my case. See a case where a Palm Beach County jury awarded a Chipotle customer $1.35 Million for her concussion and neck surgery after she fell on leaking water from the roof.
Scooter Rider Gets $10,000 for Concussion from South Beach Accident
A man was riding his scooter on 5th Street and Alton Road in Miami Beach, Florida.  A driver of a car ran a red light.
About 2 months later, a doctor stated that he had a concussion.  He had other soft tissue injuries.
United Auto Insurance Company insured the careless driver.  We settled for the policy limits of $10,000.
Call Me Now!
Call me now at (888) 594-3577 to find out for FREE if we can represent you. We answer calls 24 hours a day, 7 days a week, 365 days a year. 
No Fees or Costs if I Do Not Get You Money
We speak Spanish. Learn more about us.  Check out my law firm reviews.