If you are looking for a bicycle accident lawyer in Florida, you've come to the right place. But rather than take my word for it, just look at some of my bike accident settlements that I've handled.
If a driver's carelessness caused your injury in a bike accident in Florida, we want to represent you. We also want to represent you if a dangerous condition in the road, sidewalk or somewhere else caused your injury in Florida.
Let's take a look at some of my bike accident cases.
A 70-year-old woman from China was visiting her daughter in Cooper City. Cooper City is in Broward County, Florida.
Miami bike accident lawyer JZ gets $100K settlement (Cooper City)
The bicyclist was riding at an intersection in Cooper City. A pickup truck hit her in the intersection.
I created a diagram of the accident.
USAA insured the pickup truck. She was rushed to the Memorial Regional Hospital in Hollywood, Florida via ambulance. There, doctors surgically put a plate in her face.
The injured woman's son in law began his search for a Miami bike accident attorney. After reading good things about my law firm online, the injured woman's son-in-law contacted my law firm. I gave her a free consultation and she hired me.
GEICO insured her daughter. Since was staying with a relative at the time of the accident, the daughter's Personal Injury Protection (PIP) paid the hospital $10,000 towards her medical bills.
USAA's bodily injury insurance limit for the at fault driver was $100,000. USAA paid us the $100,000 very quickly. The at fault driver didn't have collectible assets.
I got the hospital to agree to reduce its bill from $100,000 to $33,333.33.
Unfortunately, the injured bicyclist's daughter did not have underinsured (UIM) motorist coverage on her auto insurance policy. Thus, I could not get more money for her.
If the injured woman's daughter would've had undersinsured motorist (UIM) insurance, the settlement would've been much bigger. One of the top 3 ways that you may lose your bike accident case is if there is no or limited insurance available.
Watch my video on the top 3 ways to lose your bicycle accident claim:
Miami Bicycle Accident attorney gets $52,500 Settlement (Hit by Car in Key Biscayne, Florida)
A 24-year-old bicycle rider was riding his bike in Key Biscayne, Miami-Dade County, Florida. While doing so, a car failed to yield the right of way and hit him. He crashed into the car and landed on his back.
The bike rider had a closed head injury. However, he did not lose consciousness. He also suffered compression fractures from T3-T5.
He also had a small disc protrusion. The bicyclist had uninsured/underinsured motorist (UM/UIM) liability insurance with USAA.
After his accident, he searched for Miami bike accident attorneys. He found my website. I gave him a free consultation and he hired me.
USAA paid $42,500 to settle the case. A local Miami insurer insured the driver who caused the accident. The local insurer paid $10,000 to settle. The total payout was $52,500.
Florida bicycle accident lawyer JZ settles case for $14,200 (North Miami Beach)
In 2019, William was riding his bike in North Miami Beach, Florida. He was riding without a helmet. (In this photo above, you can see his bike.)
A driver of a car hit him. As a result of the impact, William claimed that he struck the car's windshield. No one called the police or paramedics. At the accident scene, William was able to walk around. The driver took William to Aventura Hospital.
As a result of the accident, he had some small cuts on his body as a result. Here is a cut on the palm of his head.
The two photos above are poor quality.
Here is a tip:
Take good quality photos of any cuts to your body. The photo should be much better quality than the two images above. It should be at least 1200 px wide.
If you want, I am happy to take photos of your bike and your injuries. This way, I will make sure that we have good quality photos of the damage to your bicycle and your injuries. I do not charge additional to take photos.
I will come to you. Or you can come to my office.
At the hospital, doctors took x-rays of his elbow, wrist and ankle. They also did CT scans of his brain, facial bones, and neck (cervical spine). Fortunately, he did not have any broken bones. Fortunately, he did not need any stitches.
William searched for a Miami bike accident attorney. He contacted me. I gave him a free consultation over the phone to see if I could represent him. Immediately thereafter, he hired me.
Miami accident lawyer JZ gets Progressive to pay for the bike damage
Progressive Select Insurance Company insured the driver. They assigned Yuni Echemendia to handle my client's bodily injury liability (BIL) insurance claim.
I got Progressive to quickly pay him for the damage to his bicycle.
After his hospital visit, he did not get any additional medical treatment. He does not have any scars on his body.
William did not own a car or live a relative who owned one. Thus, we made a claim with the driver's (who hit him) Progressive PIP coverage. It paid most of his medical bills.
I also settled his personal injury claim with Progressive for $14,200.
I asked Progressive to send the settlement check overnight. At first, the adjuster said that Progressive does not normally send checks overnight. However, the adjuster sent the check with next day delivery which my client and I appreciate.
After my attorneys fees and paying his medical bills, William gets over $8,900 in his pocket. I did not have any costs.
Most importantly, William is very happy with the settlement.
Miami bike accident lawyer gets $33K payout (West Kendall)
A middle-aged man riding his bike in West Kendall, Miami-Dade County, Florida. While doing so, he was hit by a car. The impact broke his leg. Specifically, he had a tibial plateau fracture.
The doctor said that he healed perfectly and did not need any more treatment. He did not have surgery.
State Farm Auto Insurance insured the driver of the car.

I settled with State Farm for $33,000.
Bike accident lawyer JZ Gets $17,500 Payout (Car hit her in Miami)
A bicyclist was riding her bike on the sidewalk near Brownsville and Little West River in Miami-Dade County, Florida. The diagram from the Florida traffic crash report.
She sustained lacerations to her chin. She received several staples to close up the gash in her skin on her abdominal area.
The police officer did not issue a ticket. He stated that both the bike rider and the other driver were at fault.
After the accident, she looked for a Miami bike accident lawyer.
State Farm insured the car driver. State Farm said that they believed the bicycle rider was responsible for 30% of the accident.
Miami bike accident attorney JZ Gets $10K Settlement (hit by car in North Miami)
My client was riding a bicycle on Biscayne Blvd between 119th and 125 street in North Miami, Florida. A driver ran him off the road.
I made a claim against his own uninsured motorist (UM) insurance with GEICO. Following the accident, the bike rider experienced pain in his arm and was confused.
When the pain did not subside, he went to Physician's Associates, P.A. and saw Dr. Fox who took x-rays. He was examined and evaluated him. He determined that the injured bicyclist was "totally disabled" due to a fracture of his right wrist and fracture of his left elbow.
The claimant then treated with a chiropractor for about 4 visits. The full value of this case was worth much more than the $10,000 UM limits that were available.
This is yet another example of a person injured in an auto accident who could have got more money if he had higher uninsured motorist limits.
My client was happy with his car accident settlement.
Florida bike accident lawyer for Uber accidents
What happens if an Uber driver hits you while you are on a bike?
If you are badly injured, you should hire an Uber accident lawyer. Laws involving Uber accidents are confusing. Let me help you. I'll handle the Uber accident claim while you can focus on getting better.
Do I represent out of state visitors who are injured in Florida bike accidents?
Yes. The laws may be different if you are injured in a Florida bike accident while you are visiting from another state. The same is true if you hurt in a bicycle accident while visiting from another country.
In either scenario, there is a chance that Florida's no-fault laws do not apply to you. And that means that you may not need a permanent injury in order to get money for pain and suffering.
My goal is to get you compensation
If you were injured when hit by a car, or if your family member's bike crash injury was fatal, I want to get you compensation.
Our firm can help you evaluate your claim before talking with an insurance company representative, as well as assist you in evaluating any settlement offers.
In order to fully assess your bicycle accident claim and help ensure that you get the compensation you need, I will work closely with medical experts and professionals.
Here are some questions that may need to be asked (and answered) in a bike accident case:
Did a car, truck or bus driver make a left turn in front of the bicycle rider or merge into the path of the bicyclist?
How fast was the car going when it caused the bicycle accident?
Did a car overtake the bike and not allow space to safely pass, causing the rider to fall off the bike?
Did the driver of the car fail to yield the right of way to the bicyclist?
Was the motorist driving while intoxicated when he or she hit the bike rider?
Did the motorist run a red light or stop sign?
Was the accident caused by a premises defect or poorly maintained sidewalks or property?
Did a car or truck cause the bicycle accident by entering the roadway from a driveway?
Were you injured in a Florida bike accident?
If you are considering hiring me for an injury that happened in Florida, click on the button below to see if I can represent you.
Let Me Fight to Get You a Fair Settlement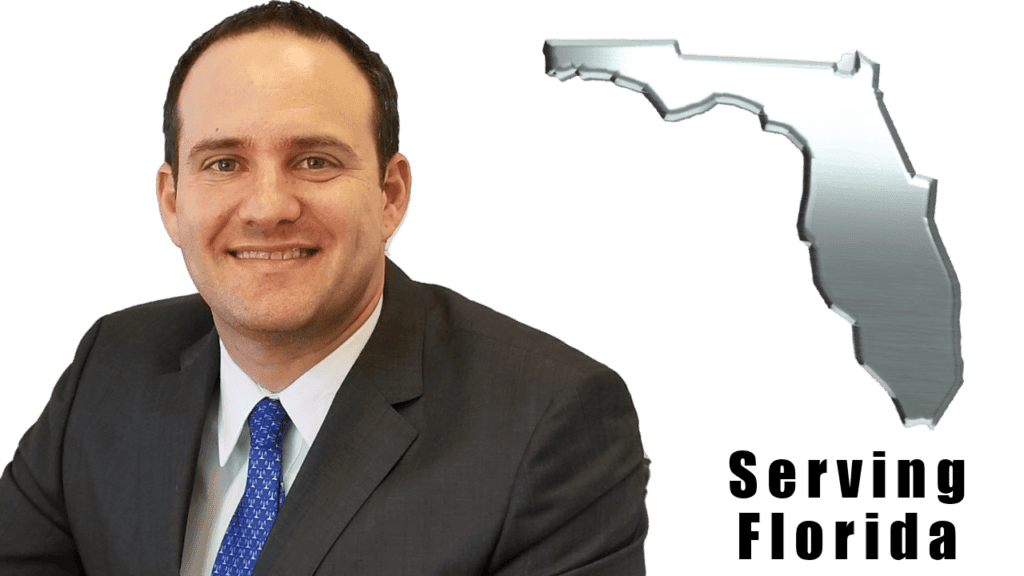 Completing that form (by clicking the button) is the fastest way for me to tell you if I can be your Florida bike accident attorney.
If you prefer calling me to see if I can represent you for an accident in Florida, call me at 888-594-3577.
There are No fees or costs Unless We Recover Money. We speak Spanish. I invite you to learn more about us.