If a drunk driver's negligence caused your injury, you may be able to get compensation.
Every state has different laws regarding a victim's right to get a payout in a drunk driving accident case.
This article focuses on victims' rights in a Florida DUI crash case.
Crime Victim Compensation
A victim of a DUI crash does not have to meet his or her deductible or co-pay for any injuries that were related to the crash if the injured person is determined eligible according to the Florida Crime Victim Compensation Act.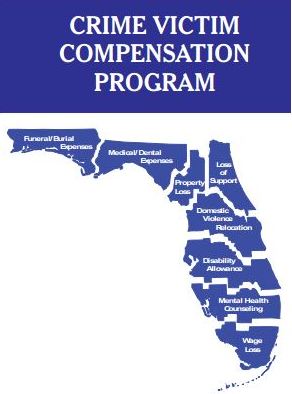 Do not expect a car insurance company to:
Tell you about your rights under this law.
Help you become eligible under the Florida Crime Compensation Act.
You Must Apply for Crime Victim Compensation
In order to get crime victim compensation, you need to complete and send information to apply for crime victim compensation with the office of the Attorney General, Division of Crime Victim Services, in Tallahassee, Florida.
Being found eligible under the Florida Crime Compensation Act is different than court ordered restitution at the DUI criminal case.
If you are found eligible for crime compensation, send the written notification (that you receive from the Attorney General which talks about your exemption from meeting your deductible and co-pay) to every insurer that may pay benefits.  This also includes notifying your health insurance company.
Remember: You may have to repay your health insurer from any personal injury settlement.  If you fail to do so, they can deny future health insurance coverage.
Eligible Victims do Not Owe
Any

Deductible or Co-pays

Florida auto and health insurers are required to waive your co-pay and deductible if you are found eligible under Florida Crime Victim Compensation Act.  This can save you money if you are covered under a Florida auto insurance policy with Personal Injury Protection (PIP) that has a deductible.

If you are found eligible for crime victim compensation, your health insurance is also required to waive a deductible.
DUI is not discharged in Bankruptcy
Bankruptcy generally relieves a debtor of most of its debts.  However, a drunk driver who files bankruptcy is not exempt from compensatory and punitive damages.  Compensatory damages are economic and noneconomic damages.
Drunk Driver's Liability Insurer Has to Consider Punitive Damages Claims
A drunk driver's Florida auto insurance policy will not cover punitive damage claims.  However, if the liability insurer undertakes the complete defense of its insured to a lawsuit seeking both compensatory and punitive damages, the company had the duty of acting in good faith toward its insured as to the entire undertaking.   Ging v. American Liberty Ins. Co., 423 F.2d 115 (5th Cir.1970).
In Ging, a collision occurred in the State of Florida between automobiles being operated by Billy James Martin and Father Bernard Morgan. A lawsuit was filed against Martin by the administrator of Father Morgan's estate.
The lawsuit claimed that the accident happened because of Martin's gross negligence and sought both compensatory and punitive damages.
American Liberty Insurance Company, which insured Martin, had investigated the accident and was aware of enough evidence to show that a jury could determine the collision had occurred as a result of gross negligence on Martin's part and that Father Morgan had survived the accident and incurred a brief period of pain and suffering which, under Florida law, would permit the recovery of punitive as well as compensatory damages.
After a trial at which Martin did not appear, a jury awarded compensatory damages of $14,695.00 and punitive damages of $25,000.00.
Big Damages and Clear Liability Should Equal Quick Policy Limits Payment
Where liability is clear, and injuries so serious that a judgment in excess of the policy limits is likely, an insurer has an affirmative duty to initiate settlement negotiations.  Goheagan v. American Vehicle Ins. Co., 107 So. 3d 433, 441 (Fla. 4th DCA 2012) citing Powell, 584 So.2d at 14; see also Farmers Ins. Exch. v. Schropp, 222 Kan. 612, 567 P.2d 1359 (1977) (duty to initiate settlement negotiations arises if carrier would initiate settlement negotiations on its own behalf were its potential liability equal to that of its insured); Rova Farms Resort, Inc. v. Investors Ins. Co., 65 N.J. 474, 323 A.2d 495 (1974) (where substantial injuries and potential liability of insured are obvious, failure to offer policy limits constitutes bad faith even where there is no assurance that action can be settled); Alt v. Amer. Family Mut. Ins. Co.,71 Wis.2d 340, 237 N.W.2d 706 (1976) (insurer has affirmative duty to investigate possibilities of settlement); Eastham v. Oregon Auto. Ins. Co., 273 Or. 600, 540 P.2d 364 (1975) (insurer may be found to have acted in bad faith for delaying an offer to settle). See generally 14 Couch on Insurance 2d § 51:17 (Rev. ed.1982); J. Appleman, Insurance Law and Practice § 4711, at 383 (Rev. ed.1979).
Example of Duty to Quickly Tender when Big Damage and Clear Liability
Let's look at the facts of the Goheagan case.  Goheagan brought a lawsuit as the personal representative of Swaby's estate.  AVIC's insured, Perkins, was traveling at a high rate of speed with a blood alcohol of .19.
That blood alcohol level is about twice the legal limit in Florida, which is .08 BAC.  Perkins rear-ended the decedent, Swaby.
Fun Fact:  AVIC is now known as FedNat, which is made up of Federated National and Monarch National.
Perkins was insured under a policy issued by AVIC which provided for bodily injury liability coverage in the amount of $10,000 per person/$20,000 per occurrence.
The collision occurred on February 24, 2007.  Swaby sustained catastrophic injuries and remained hospitalized in a coma until she died on May 12, 2007.
The wrongful death claim was not resolved and on January 20, 2009, a judgment was entered against Perkins in favor of Goheagan, as Personal Representative of the Estate of Swaby, in the amount of $2,792,893.65 with an additional cost judgment for $28,070 entered on February 9, 2009.
The underlying facts of the accident including Perkins's liability and the catastrophic nature of injuries to Swaby were not in dispute. The financial exposure to Perkins was a ticking financial time bomb.
A lawsuit could have been filed at any time. Any delay in making an offer under the circumstances of this case even where there was no assurance that the claim could be settled could be viewed by a jury as evidence of bad faith.
Exemption in Bankruptcy for Boat and Plane DUI Crashes
Under 11 U.S.C. § 523(a) (9), if someone operates a motorboat or aircraft and his negligence causes injury or death to another, his debt may not be discharged in bankruptcy.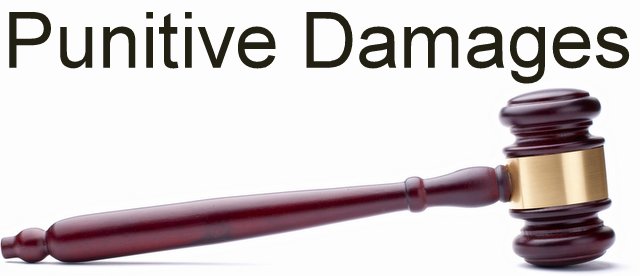 You may be able to get punitive damages if a DUI driver's negligence caused your accident.  Punitive damages are in addition to economic damages and damages in tort for pain, suffering, mental anguish, and inconvenience.  
How the DUI Driver's Criminal Case Affects Your Personal Injury Claim
Restitution may have been ordered in the criminal case against the DUI driver.  The DUI driver may have entered into a no contest plea or a guilty plea.  If restitution was ordered, you can use the allegations by the state attorney in your injury case through collateral estoppel. Florida Statute §775.089(8).
A claim for punitive damages may greatly increase the value of your injury claim.  For example, I settled a claim for $95,000, where a DUI driver crashed into my client.
My client claimed that the accident caused his herniated disc.  If the other driver did not receive a DUI, this case would have likely settled for much less.
I settled another case for $25,000 where the DUI driver crashed into a car that my client was a passenger in.  She claimed that she had leg, back and neck pain.
Gather as much DUI information as possible
You should get as much evidence as you can to prove make your case as strong as possible.  You therefore want to get the police reports, the breath test affidavit, inspection reports and the clerk's file.
Basically, you want every piece of information regarding the DUI case.  You should then send it to the adjuster.
You also want to gather all information about any past DUI cases that the DUI driver has had or anything else that they may have done while intoxicated.  You want to know whether 911 was called at any addresses where the DUI driver may have lived in the past.
Even if you have a lot of evidence, DUI cases are still tough.
The good news is that the liability adjuster knows that punitive damages evidence and alcohol intoxication is horrible for their case.
Trial Strategy
Before the trial stage of the case, you want to get a 503.1 bifurcation against the defendant.  In a punitive damages case, the finances of the defendant are admissible for the jury to hear.
But the reality is that in most Florida DUI injury cases the DUI driver will be uninsured or underinsured.  This is because most Florida vehicles are not required to have bodily injury (BI) liability coverage.
Learn when BI liability coverage is required on a Florida auto insurance policy.
If your claim exceeds the amount of liability coverage, and you are an insured under a policy that provides uninsured motorist (UM) coverage(s), then you can make a UM claim.
While Florida does have limitations on the amount of punitive damages recoverable, there is no limit on the amount of punitive damages that you can get in a DUI injury case.
Request the Roadside Tests
You should request the roadside tests (HGN, walk and turn, raised leg test, slurred speech) and all of the observations of the officer.  In Florida, there are highly trained officers known as drug recognition experts (DREs) so you should find out if any of the officers in your case are DREs.
In a punitive damages case against a DUI driver, the answers that the driver gave on the test are admissible into evidence. You should therefore review them.
Request the DUI video
You should also request the DUI video immediately because you may not get it if the prosecution settles or the case settles with a plea.  Though there are exceptions, everything generally that the driver says to the police officer is likely to be admitted into evidence.
Get and send any refusal to do DUI tests to the adjuster
You should also send the refusal to do roadside or breath tests to the adjuster if the driver refused them.  If the DUI driver went to the hospital, you should request the blood test.  This can only be done once a lawsuit was filed.
You should request audio and video recordings.  You may be able to get video of the DUI driver when he is the back of the police car.
Sometimes the police will reposition the video camera inside the car so that it faces the DUI driver and the audio will remain on.  This can enhance the value of your case once the adjuster sees this.
You should also request the video of the breath test.
Send a Public Records Request for DUI information
You should send a public records request to the sheriff's office, any investigating officer, the clerk's office, the state attorney's office so you can see the driver's answers after he was read his Miranda rights by the officer.  You should be sure to get all of their files.
It is necessary to get the breath test results affidavit. The breath instrument is highly accurate, so do not pay much attention if the adjuster tells you that the breath test is inaccurate.
You should make a public records request to the FDLE for the documents for the intoxilizer that was used on the defendant.  You should also records the agency inspection report.
Get a copy of the DUI driver's guilty plea
You should request the guilty plea from the clerk's office, and see if they have an audio recording of it. The judge may have asked the defendant if he is pleading guilty because he or she is guilty.
Get Accident Scene Photos
You should request the photos from the accident scene.
You should also request the final judgment of guilt from the DUI criminal case.  If the driver entered a plea, the plea documents will show if the defendant had an enhanced blood alcohol level.
This is just the tip of the iceberg.  It is up to you, or your Florida DUI injury attorney, to build up your DUI injury case in an effort to get as much money as possible.
Did someone's carelessness cause your injury in a Florida car crash or other type of accident?
See Our Settlements
I am a Miami DUI accident lawyer.  I have settled many Florida injury cases.  They include, but not limited to, car accidents, truck accidents, motorcycle accidents, bike accidents, pedestrian accidents, taxi accidents, drunk driving (DUI) accidents.
I want to represent you!
My Miami law firm represents people injured anywhere in Florida in car accidents, truck accidents, slip, trip and falls, motorcycle accidents, bike accidents, drunk driving crashes, pedestrian accidents, taxi accidents, accidents involving an Uber or Lyft driver, and many other types of accidents.
We want to represent you if you were hurt in an accident in Florida.  If you were injured in another state but live in Florida, we may also be able to represent you.
Call Me Now!
Call me now at (888) 594-3577 to find out for FREE if we can represent you. We answer calls 24 hours a day, 7 days a week, 365 days a year. 
No Fees or Costs if We Do Not Get You Money

We speak Spanish.  I invite you to learn more about us.