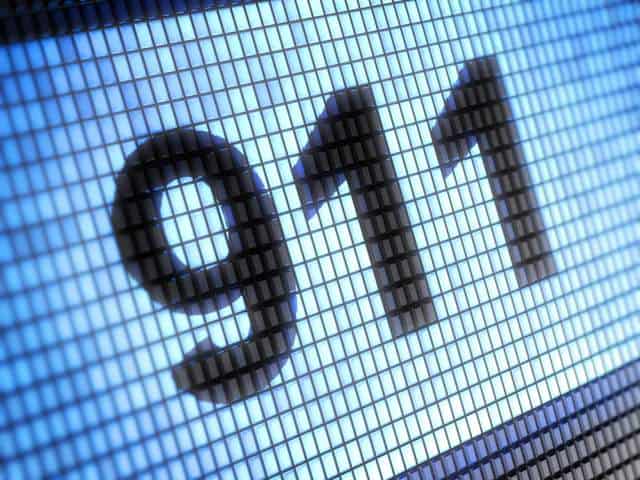 If 911 was called after your incident, then getting a copy of the audio or written transcript may help maintain or possibly increase the full value of your injury case.
If you do not get the 911 call, it could be one of the many factors that may affect the value of a possible settlement.
This may be true regardless of whether you are claiming a herniated disc or shoulder tear from a car accident, or whether you slipped and fell at Publix or Walmart.
You can Google "how to request the 911 audio call" for the particular county where you were injured. The 911 call may have been made by a store manager, employee or other witness.
On the 911 call, the caller may have told the operator about the severity and/or cause of the claimant's injury.  Maybe the caller mentioned that you had back pain.
This may help if the defendant later argues that your injuries were not caused by the incident or that you were at fault.  After all, you want to get the full settlement value of your pain and suffering.
Also, as time passes, witnesses may not want to be involved in the claim.  If you have the 911 audio call, the witness may look foolish when they say that they forgot major details about the accident.
Unfortunately, I've seen witnesses (way too often) refuse to cooperate in a personal injury case.  They won't even spend a few minutes simply telling the truth.  Sadly, many people are selfish.
The 911 recording may also reveal the names and/or contact information of other witnesses that you may not know exist.
You should note that the 911 call may only be available for a limited period of time.  For example, in Miami-Dade and Sarasota County, 911 audio calls are only available for 60 days after the call is made.  Therefore, the injured person should act fast.
Other counties make the 911 call available for a longer period of time.  For example, if you're injured in Orlando, Orange County Fire Rescue keeps the 911 call for 1 year.  Thus, if you're injured at Universal Orlando Resort, you have 1 year to get the 911 call.  Universal Orlando Resort includes Universal Studios and much more.
If the injured person isn't willing to request the 911 call, he or she should hire an injured.  An attorney can request the 911 call.  This is just one of the 13 reasons to  hiring an injury lawyer.
The computer-aided dispatch (CAD) may be available for a longer period of time.   CAD is a method of dispatching emergency services assisted by computer.
The CAD may be available for 18 months after the call.
Most counties let you request the 911 calls by creating a user name and login.  You can then check the status of your request.
They will then send you an invoice for the 911 call recording.  The charge is usually small. It's often just $3.00 or so.
You then mail a check back to them along with an invoice.
We want to represent you if you were injured in an accident in Florida, on a cruise ship or boat. Call us now at (888) 594-3577 to Get a Free Consultation.
There are No Fees or Costs Unless We Recover Money. Call us 24 hours a day, 7 days a week, 365 days a year. We speak Spanish. We invite you to learn more about us.
Editor's Note: This post was originally published on May 2013 and has been completely revamped and updated.