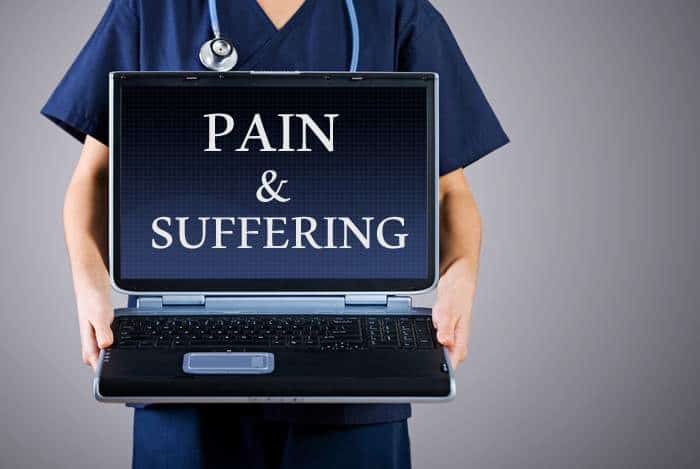 Breaking News: See how the Coronavirus is having a huge effect on pain and suffering payouts.
In the 12 months before November 2019, my average personal injury settlement was $18,570. That's a nice figure. However, it does not tell you how much money was specifically paid for pain and suffering. Here, you'll get to see examples of settlements that show how much money people got for pain and suffering. I'll also show you how to calculate pain and suffering.
In 2017, the average auto liability claim payout for bodily injury was $15,270.
[Read more…]