A Florida mall's negligence can cause someone's injury in Florida.  If so, he or she may have a case.
This article applies to all Florida mall accident claims other than slip, trip and falls. I wrote a separate article on slip, trip and fall claims against Florida malls.
Remember, although many states have similar laws, Florida has many unique laws.
What Does It Take To Have An Injury Case Against a Mall?
In any claim against a shopping mall, you must prove that the mall's carelessness caused your injury.  If so, the following accidents may be grounds for a claim:
Slip, Trip and Falls
These are by far the most common mall injuries.  I talk about them in my slip, trip and fall at Florida malls article.
Security Guard Hit By SUV at Mall Gets $10,000
My case: $10,000 Settlement. A car struck my client.  My client was in a golf cart.
He was working as a security guard at Dolphin Mall.  Dolphin Mall is in Sweetwater near Doral, Florida.  He fractured his wrist.
My client was not covered under any personal uninsured motorist coverage.  He did not qualify for Personal Injury Protection (PIP).  This is because he was in a golf cart.
He did not want to make a claim against his employer's uninsured motorist insurance.  I was not sure whether Dolphin Mall had uninsured motorist coverage on its security vehicles.
Man Cut By Falling Sign at Guess Store Gets Settlement
My Case: Settlement. My client was shopping at a Guess store.  The store was in Dolphin Mall.  A plastic sign fell on his face.  It sliced his forehead.
Guess was self-insured.  The claims adjuster was from a company that has been acquired Cunningham Lindsey.
Fun fact: Dolphin Mall is located in Miami, Florida.  It is owned by Taubman Centers.  At Dolphin Mall, there are over 240 retail outlets and name-brand discounters as anchors.
Shopping Center Not Liable for Rock or Clay that Fell from Ceiling and Hit Patron
Check out a case where a jury ruled that a shopping center was not liable when a rock or hard clay fell through a ceiling and onto a patron at a hair salon.
Learn more about personal injury claims where a ceiling collapses or object falls on you at a Florida mall.
Medical Payments Coverage
Medical payments coverage pays for your injury at a mall regardless of fault.  But the mall must have an insurance policy that has medical payments coverage.
Many Florida malls are owned by large companies that self insure a large amount.  Thus, they don't have medical payments coverage.
There are many reasons why you should send a request for insurance disclosure to a Florida mall.  Under Florida law, if you send a written request the mall is required to send you various items.
This includes a copy of their liability policy.  Your request must specifically ask for this.
They must swear, in an affidavit, that the policy information is accurate.  They need to give you a written statement of the applicable coverage.
If the mall is self-insured it has little to lose by not complying with this request.
You may make an injury case against a Florida mall.  The mall will get a setoff for any payments made under the medical payments coverage.  A setoff is a reduction.
How is a Florida mall injury case different from a case against a car insurance company?
In a Florida mall accident claim, the limits of insurance are usually high.  This puts little pressure on the mall to quickly settle.  For this reason, the adjuster may contact you much less frequently.  State Farm, Geico or Progressive adjusters may contact you more often.
Florida car insurers usually have low limits of liability coverage.  They may want to quickly settle a big injury case to avoid an excess judgment.  They have a duty to protect their insured.
A mall with a SIR does not face bad faith.  Its insurance company is subject to bad faith.  But, most injury claims do not trigger the insurance if the mall has an SIR.
87 Factors Affecting Injury Claims May Apply to Mall Accident Cases
There are differences between shopping mall accident claims and other Florida injury claims.  However, many personal injury cases are similar.
That means that the injured person should know these 87 factors that affect all Florida accident claims.
Is the Full Value of Pain and Suffering of a Florida Shopping Mall Injury Case the Same as Other Types of Cases?
Generally, yes.  To calculate a fair settlement figure, you need to know the full value of the pain and suffering element of the injury.  In a shopping mall case, the full value is the same as many other types of case.
The shopping mall's carelessness may have caused a herniated disc, shoulder injury, wrist fracture, neck injury, lower leg injury, ankle fracture, knee injury or other injury.
For settlement purposes, I would assign a similar amount of for the pain and suffering component for a herniated disc or shoulder injury from a shopping mall accident as I would in other types of cases.  Other cases include those against cases against Walmart, Publix Supermarket, Disney or others.
The pain and suffering component may need to be reduced by over 87 factors that affect case value.
Is an Injury Case Against a Florida Shopping Mall Similar to a Publix Supermarket or Walmart Case?
A Florida injury case against a shopping mall is similar to a case against Publix Supermarket or Walmart. However, some shopping malls may have liability insurance without an self-insured retention (SIR).  Walmart and Publix have a SIR.
The mall's liability policy may include medical payments (Medpay) coverage.  If so, the injured shopper may get his medical bills paid more quickly.  This is because Medpay pays medical bills without regard to fault.
Many shopping malls have a SIR.  The rule of thumb is that it is tougher to get money from companies with an SIR.  Big malls are more likely to have an SIR than smaller shopping centers or strip malls .
Many Publix Supermarkets and Walmart stores are located in a shopping center.  You may be injured in an exterior area of the store.  If so, you may have a case against the store and the mall owner.
This is true if the accident occurred in an area that was controlled by the mall.  Often times, parking lots are controlled by the mall.  The parking lot may also be controlled by the store.
Vehicle Accidents on a Florida Mall's Property
Another driver's carelessness may cause your injury while you were working for a mall.  If so, you have a claim against the driver and other parties who you can sue.  You may also have an uninsured motorist (UM) claim.  This assumes that you are an insured under a policy with UM coverage.
Is there a Florida Mall Injury Settlement Calculator?
We use our Florida accident settlement calculator.  We only use it for Florida injury cases.  This include negligence cases against a Florida mall.
We adjust some values on the calculator.  This may include over 87 adjustments.  That is where it gets really tricky.
You need experience to properly use the calculator.  Otherwise, it can do more harm than good.  You need to enter the proper data.  If not, it will be way off.
How to Calculate the Value of a Florida Mall Injury Claim?
You may want to calculate the settlement value of a Florida mall injury case.  Use the same formula that is used in any Florida injury case.  The simple version of the formula is:
Case Value = (Medical Expenses + Lost Wages + Pain, Suffering) x (100% – % reductions)
One tricky part is knowing the pain and suffering value.  It is impossible to evaluate the case without it.  You also need to know how to factor in reductions for any factors such as your fault, causation, etc.
Do Florida Malls Look at Past Verdicts and Settlements When Making an Offer?
Yes.  Any mall claim's adjuster knows the value of the pain and suffering component.  They know this based on their past claims experience.
In a Florida case, they will not use out of state settlement values.  If the injury is uncommon, the adjuster may look at past Florida injury settlements and verdicts.
Adjusters concentrates on the pain and suffering awards for the particular injury.  He or she may look at the amounts awarded for other types of case.  The include Florida supermarket accident cases, truck, car or motorcycle crash cases.
They also include other types of cases.  He or she will want to know what juries are recently awarding for pain and suffering.
Will a Florida Hospital Reduce Your Medical Bills If You are Injured at a Mall?
Maybe.  Florida hospitals are known to bill above the reasonable and customary amounts.  Your have a better shot at a reduction if you are uninsured.
The mall may have Medpay coverage.  If so, you should give the hospital the Medpay info.  This may prevent the bill from being sent to collections.
If a Florida mall's carelessness caused my shoulder surgery, is that a good case?
Possibly.  It depends on the particular facts.  Labrum tears and rotator cuff tears which require surgery can be serious injuries.  Bigger injuries increase the full value of pain and suffering.
In mall accident cases, the injured person may also be at fault.  Thus, the case value will need to be reduced accordingly.
I settled a Florida shoulder surgery case for $210,000.  It was not against a mall.  It shows how much a shoulder surgery claim could be worth.  Most are worth less.
In that case the other driver was 100% at fault.  My client did nothing wrong.
How do I calculate the full value of a Florida mall accident case?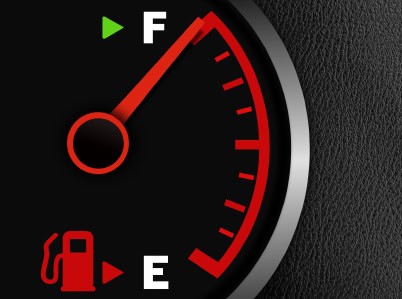 Calculating the full value of the case is the step before calculating the settlement value.  It is before any adjustments for factors which may be warranted.  The full value formula is:
Full Value = (Medical Expenses + Lost Wages + Pain and Suffering)
Most people do not know how to calculate full value.  Thus, they may not get fair value.  They will not be able to correctly discuss the full value of the case with the mall's insurer.
How Marital status affects a Florida mall injury case
A mall's negligence may have caused your injury in Florida.  Marital status may affect a Florida mall injury case.  Your spouse has a right to make a claim for loss of consortium.  The merit of the spouse's claim will depend on the significance of the claimant's injuries.
You may have a soft tissue injury that quickly resolves.  If so, your spouse should not expect to get much for loss of consortium.
Catastrophic injuries may result in big loss of consortium claims.  Catastrophic injuries include blindness, amputations, paralysis.  They also include multiple surgeries, significant disability and more.
The mall's adjuster will probably list your spouse on the settlement release and check.  So get on good terms with your spouse.  However, the mall's insurer may agree to remove your spouse's name from the settlement check or release.
Delays in Treatment Affect a Florida Mall Injury Case
A Florida mall's insurance company will not send you to a doctor.  Even if their negligence caused your injury.
They will not pay in advance for your medical bills.  They have no duty.  Waiting to get initial treatment decreases case value.
Follow the doctor's instructions.  You may cancel an appointment or no-show.  If so, the full value of your case gets reduced.  Adjusters argue that missing doctors' appointments equates to minor or no pain.
Pain and Suffering Values if a Florida Mall Caused Your Injury
The amount of a pain and suffering payout depends on the particular injury.  Without medical treatment, you should not expect any money.  The full value of your pain and suffering increases with injury severity.
The value of your pain and suffering may get reduced based on over 87 factors.
Surgery Increases Florida Mall Injury Case Value
Surgery generally increases the full value of a Florida mall accident case.  Especially if you have emergency surgery on a fracture.  Surgery on a tear may still increase the value.  However, the insurance company may argue that the tear is unrelated to the accident.
There are positives to mall injury cases.  Most malls have the money to pay for your damages.  Some have insurance that starts at dollar one.
Florida Lawyer Referral Fees to Out Of State or Foreign Attorneys
Florida attorneys may be able to pay referral fees to out of state or foreign lawyers.  For out of state or foreign attorneys, the client must live in the out of state or foreign attorney's home state.
Florida lawyers may pay co-counsel fees to other Florida attorneys.  We pay referral fees.
5 Huge Problems With Settlement Calculators in Florida Mall Injury Cases
There are over 5 huge problems with using a settlement calculator.  These exist in a Florida mall injury case.  You may share some negligence.  Do not use a calculator that does not apply Florida law.
The settlement calculators that I have seen online do not apply Florida law.  They may be useless.
Taking an ambulance to a hospital if you are injured at a Florida mall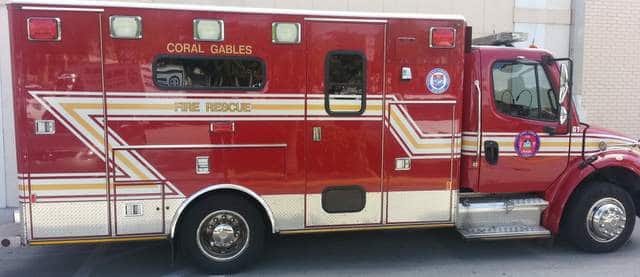 Should the injured person take an ambulance to a hospital?  The victim should do what is best for your health.  All things equal, taking an ambulance to the hospital increases the full value of the case.
However, this assumes that you are not faking your injury.  It assumes that the mall's negligence caused your injury.
You may have great case even if you do not take an ambulance.  Although not mall injury cases, I have settled Florida injury cases for $210,000 and $190,000 (co-counsel).  In those cases, my clients did not take an ambulance to the hospital.
I have settled many other cases for close to $100,000.  In those cases, my clients did not take an ambulance to the hospital.
Other Florida Malls Owned by Taubman Centers
International Plaza and Bay Street.  (In Tampa, Florida)
Mall at Millenia (150+ stores.  Orlando, Florida)
The Mall at University Town Center (Sarasota, Florida)
Waterside Shops (Naples, Florida)
Waterside Shops' address is:
Risk Management/Bodily Injury Claims
Waterside Shops
5415 Tamiami Trail N
Naples, FL 34108
Simon Property Group
There is a decent chance that your claim will be against Simon Property Group.  Simon owns a large amount of shopping malls in Florida. They have four of the largest Florida shopping malls.
Simon Property Group is worth about $61 Billion dollars.  They can afford to pay catastrophic injury claims.  Simon malls include, but are not limited to,:
Boca Raton: Town Center At Boca Raton®
Boynton Beach: Boynton Beach Mall
Coral Springs: Coral Square
Destin: Silver Sands Premium Outlets®
Doral: Miami International Mall
Ellenton: Ellenton Premium Outlets®
Estero: Coconut Point®, Coconut Point Community Center
Fort Myers: Edison Mall
Homestead: Florida Keys Outlet Center
Jacksonville: The Avenues, St Johns Town Center™, St. Johns Town Center Strip
Jensen Beach: Treasure Coast Square
Lutz: Tampa Premium Outlets
Melbourne: Melbourne Square
Miami: Dadeland Mall, The Falls®
Naples: Naples Outlet Center
Ocala: Paddock Mall
Orange Park: Orange Park Mall
Orlando: The Florida Mall®, Waterford Lakes Town Center, Orlando Premium Outlets® – Vineland Ave, Orlando Premium Outlets® – International Dr, Outlet Marketplace
Panama City Beach: Pier Park, Pier Park West
Pensacola: Cordova Mall
Port Charlotte: Port Charlotte Town Center
Port Richey: Gulf View Square
Sanford: Seminole Towne Center
South Miami: The Shops At Sunset Place
St Augustine: St. Augustine Premium Outlets®
St Petersburg: Tyrone Square Mall®
Sunrise: The Colonnade Outlets At Sawgrass®
Sawgrass Mills®
Sawgrass Mills is the 7th largest mall in the United States.  It has over 350 stores.  Its anchor stores/entertainment venues are Neiman Marcus Last Call, Bloomingdale's Outlet Store, Off 5th Saks Fifth Avenue, Nordstrom Rack, Super Target, Brandsmart USA, JCPenney Outlet, Burlington Coat Factory, Regal Cinemas, Marshall's.  Most, if not all, of its anchor stores have a SIR.
You can notify Sawgrass Mills of an injury claim by writing to:
Bodily Injury Claims
Risk Management
Sawgrass Mills
12801 W Sunrise Blvd, Sunrise, FL 33323-4020
If a Florida Simon mall's negligence caused your injury, you should report the claim to the mall.  Then send a preservation of evidence letter to the mall.  Also send it to Simon Corporate Headquarters in writing.  Simon's Corporate address is:
225 West Washington Street
Indianapolis, Indiana 46204
(317) 636-1600
The best email address that I have for Simon Malls is csecurity@simon.com
In recent years, Simon has used the Luks, Santaniello firm as their defense attorneys for South Florida personal injury claims.
Aventura Mall
Aventura Mall is owned and managed by Turnberry Associates.  However, Aventura Mall Venture is a joint venture of Turnberry Associates and Simon Property Group.
Therefore, you should put both of them on notice of an injury claim.  Aventura is the nation's 3rd largest mall.
It's anchor stores/entertainment venues are Nordstrom, Bloomingdale's, Macy's, Sears, JCPenney, AMC Theaters.  Most of those tenants have an SIR.
Other Large Florida Malls
Orlando Prime Outlets
Westfield Brandon
Miromar Outlets
The Mall at Wellington Green
Florida Malls Owned by General Growth Properties (GGP)
GGP owns eight Florida shopping malls.  They are:
Altamonte Mall (Altamonte Springs, Florida)
Bayside Marketplace (Miami, Florida)
Coastland Center (Naples, Florida)
Governor's Square (Tallahassee, Florida)
Mizner Park (Boca Raton, Florida)
Pembroke Lakes Mall (Pembroke Pines, Florida)
The Oaks Mall (Gainesville, Florida.  This is where I got my college degree.)
Village of Merrick Park (Coral Gables, Florida.  About 7 minutes from my office.)
A letter requesting insurance disclosure information can be sent to GGP at:
Risk Management/Bodily Injury Claims
General Growth Properties.
110 North Wacker Drive
Chicago, IL 60606
(312) 960-5000
Bayside Marketplace's address is:
401 Biscayne Blvd., R106
Miami, Florida 33132-1924
(305) 577-3344
Some smaller Florida malls are:
Berkshire Oaks
Ocala, Marion County, Florida 34474
The Nation's largest mall is planned for Miami.
Did a shopping mall's carelessness cause you to get hurt?  Were you hurt in another type of accident or somewhere else?
See Our Settlements
Check out some of the many Florida injury cases that we have settled.
I want to represent you!
I am a Miami personal injury lawyer that represents people anywhere in Florida if someone's carelessness caused their injuries in all types of accidents.
I want to represent you if you were hurt in an accident in Florida.
Call Me Now!
Call me now at (888) 594-3577 to find out for FREE if we can represent you. We answer calls 24 hours a day, 7 days a week, 365 days a year. 
No Fees or Costs if We Do Not Get You Money

We speak Spanish. We invite you to learn more about us.