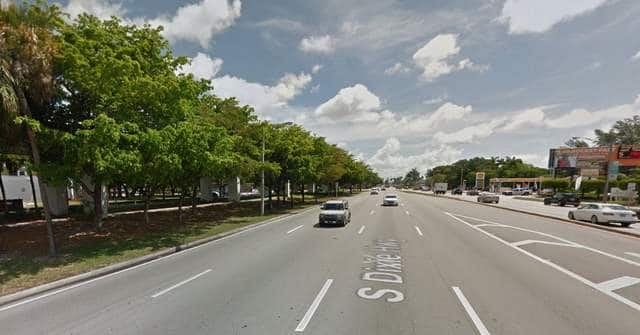 USAA insured a pickup truck driver who rear ended my client. The crash happened near the intersection of SW 67 Ave and US 1 in South Miami, Florida.
An ambulance arrived at the scene.  The paramedics put a cervical (neck) collar on him.
They took him to South Miami hospital.  He had neck and lower back pain radiating to his arms and legs.
About 11 months after the accident, the orthopedic doctor gave him his final follow-up evaluation.  He was still complaining of significant problems.
He can't lift his kids or play around with them since the injury.  He used to be very active athletically.
He used to jog 3-4 times a week about 3 miles per day as well.  He was unable to do this.
His weight increased weight from 150 to 170 lbs.  He works as a deliveryman doing heavy lifting.
He claimed that his work has decreased by 40-60% from an income standpoint.
He used to swim for exercise, half an hour per day.  He claimed that repetitive lifting is difficult.
He was in low spirits from loss of hope.  His decreased income has made it for a very difficult situation for him.
He had a lumbosacral, cervical and thoracic sprain.
He had an MRI of his neck and lower back.  The MRI of his lower back showed:
1.  L3-L4, a posterior disc bulge.
2. L4-L5, a broad-based posterior disc bulge.  Mild bilateral foraminal narrowing.
3. L5-S1, a posterior central disc bulge and annular tear.
The MRI of his cervical spine (neck) showed:
1. At C3-C4, a posterior disc bulge.
2. At C5-C6, a posterior disc bulge.
3.  At C6-C7, a posterior central disc bulge.
The orthopedic doctor said that he has a permanent injury because of the L5-Sl annular tear and the number of bulging discs that may be related to the accident.
The orthopedic doctor said that studies show that 36.4% of individuals that are in their 40's can have bulging discs.  However, 64% of individuals in their 40's will not have the bulging discs or herniations.
I claimed that the accident caused or aggravated these injuries.  We settled the case for USAA's $25,000 policy limits.
USAA's casualty claims adjuster was Shannon Luker.
Driver's PIP pays $10,000 of his Medical Bills
My client owned a car.  Thus, his Personal Injury Protection (PIP) insurance paid $10,000 to the hospital and his doctors.
Call us at (888) 594-3577 to find out for FREE if we can represent you.  Call us 24 hours a day, 7 days a week, 365 days a year.  
No Fees or Costs if We Do Not Get You Money

We speak Spanish. We invite you to learn more about us.