There are many facts that you need to know about rental car accident claims. Without this information, the insurance company may offer you a smaller rental car accident settlement.
Here, I'm going to talk about rental car accident claims from A to Z. We'll also explore many rental car accident settlements.
$170K Settlement for Broken Arm (ESIS/Hertz)
A Hertz rental car passenger broke his arm in an accident. The crash happened in Sarasota, Florida.
Here is the car after the accident.
He hired me as his personal injury attorney to make a claim against the company who insured the rental car driver. ESIS (Ace American Insurance Company) insured the rental car driver with bodily injury liability coverage.
The rental car driver had his own auto insurance with GEICO. However, the rental car insurance pays before the personal auto insurance.
The passenger had surgery to his upper arm bone (humerus). You can see the scar: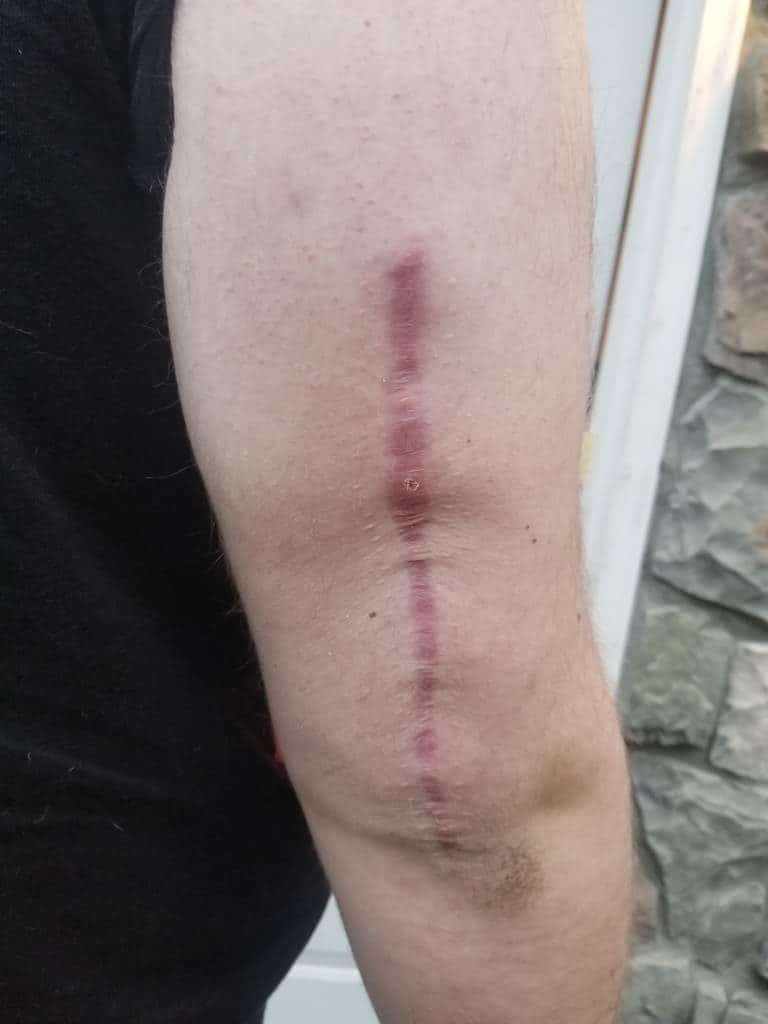 His scar was big. However, the scar wasn't the biggest part of the claim. The most valuable part of the claim was that he had surgery to fix a fracture. The settlement value of a broken arm (with surgery) is worth much more than the settlement value of the scar.
Within 8 months of the accident, ESIS (Ace) paid us $170,000 to settle Zach's injury claim. Zach received about $113,000 in his pocket (after my attorney's fees and costs).
You can read more about this $170,000 personal injury settlement. This is one of my hundreds of Florida personal injury settlements.
Rental Car is Covered with $10K in PIP Benefits (Florida)
A Florida rental car occupant is entitled to up to $10,000 in Personal Injury Protection (PIP) benefits. This is true regardless of fault.
PIP pays for medical bills and missed work. The Personal Injury Protection (PIP) coverage in a rental car policy will not pay for anything above $10,000.
Example
If the PIP portion paid $8,000 for your medical bills, then the most PIP will pay is $2,000 if you can't work. PIP pays medical bills at 80% of the reasonable charge.
The $10,000 applies even if you did not purchase rental car insurance. PIP applies regardless of whether you are a visitor to Florida or a resident of the state.
The exception to these PIP benefits is that if you are already covered by PIP, then that PIP will pay $10,000 in benefits instead of the rental car's PIP.
Is Bodily Injury Insurance Required on Florida Rental Cars?
Possibly. Some Florida rental car companies take the position that bodily injury (BI) liability coverage is required. Others may pay up to $10,000 per person.
Drivers who rent a car can elect (purchase) to Liability Insurance Supplement (LIS).
LIS provides protection from liability for third party automobile claims.
Let's look at LIS insurance from one of the bigger rental car companies, Thrifty.
Who insures Thrifty?
Ace American Insurance insures Thrifty. ESIS handles Thrifty's car accident claims and settlements.
In 2016, ACE Limited bought Chubb, creating the world's largest publicly traded property and casualty insurance company. There is a low chance that ACE or Chubb go broke.
Why does this matter?
If an insurance company becomes bankrupt in Florida, the injured person is likely limited to $300,000.
Thrifty Car Rental is a subsidiary of The Hertz Corporation.
At one time, Thrifty used to operate as Dollar Thrifty Automotive Group. Thrifty shares 340 corporate and 1,500 franchise rental car locations in the United States and Canada with Dollar Rent A Car as of February 2017.
If the renter elects Thrifty's LIS, it provides protection from liability for third party auto claims for the the difference between the liability limits in the Rental Agreement and the maximum combined single limit of $1,000,000 for bodily injury, including death and property damage.
In California and Florida, the coverage is bigger. On rentals in California and Florida, the maximum combined single limit is $2,000,000 for liability protection.
It gets better:
LIS also includes uninsured/underinsured (UM/UIM) motorist coverage (while occupying the Car) for bodily injury and property damage. Specifically, the UM/UIM coverage is for the difference between the state minimum underlying limits and $1,000,000 for each accident. Florida doesn't have a state minimum UM requirement. The UM limit is $1 million, not $2 million.
Hertz Rent a Car Pays $2K of $10K for Car Accident (Back and Neck Injury)
A driver was cut off by a car on the expressway. This forced her to crash into the car in front of her.
Olga suffered injuries to her back, neck and knees. She received therapy for her spine and injections of Kenalog 40 mg 1cc plus Lidocaine 1% 2cc to her knees.
She will continue to be treated on an as needed basis. State Farm insured the careless driver who was ticketed for causing the crash. Hertz insured another car that was involved in the accident.
State Farm paid $8,000 to my client to settle. Hertz paid $2,000 to my client.
In addition, someone Florida rental car customers may elect to purchase BI liability coverage. It is optional. This would be in addition to the other BI limits described above.
Uninsured Motorist Insurance is Not Required on Florida Rental Cars
You are not required to purchase uninsured motorist (UM) liability coverage when renting a car in Florida. If you rent a car in Florida, you may have the option to purchase uninsured motorist (UM) coverage.
I represented a foreigner who rented a car from Alamo. He picked up the car in Miami, Florida.
To his surprise, when he rented the car, he purchased UM liability coverage. He was unaware that he purchased it. The UM coverage was through Ace Insurance Company. (Alamo tells the policy limits and the insurer name on its website).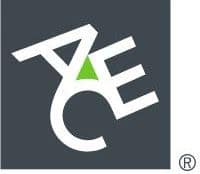 A car hit my client while he was a pedestrian in Coconut Grove, Miami-Dade County, Florida. My client fractured his lower leg (tibia).
Ace American Insurance Company paid me $100,000 in UM liability coverage. Not too long ago, Ace bought Chubb Insurance Company. (As you may imagine, I've settled personal injury cases with both Ace and Chubb.)
An US customs and border patrol employee was driving the rental car that hit my client. The government employee rented a car at Hertz.
Philadelphia Insurance Company insured the Hertz rental car. Again, the Hertz car struck my client. Fortunately, Philadelphia's policy had $100,000 in BI coverage.
They paid the limits of $100,000. I also sued the United States government. In litigation, they paid $125,000. The total settlement from all parties was for $325,000. Here is a video about this settlement:
This settlement is before deduction for attorney's fees and expenses. Most cases result in a lower recovery. It should not be assumed that your case will have as beneficial a result.
If you did not purchase UM coverage for the rental vehicle, and you were not an insured under a separate UM policy, you may not be entitled to UM coverage.
Here are some interesting personal injury settlements for foreigners who are injured in Florida.
Will a rental car driver's
personal

Florida UM liability policy cover a passenger?

Possibly. A rental car driver's personal UM coverage will cover a resident relative who is a passenger.

A rental car driver's personal UM coverage will NOT cover a passenger who is not a resident relative.
Someone Who Isn't a Resident Relatives Doesn't Get Uninsured Motorist Insurance
Jeff lives and owns a car in Miami, Florida. He has State Farm auto insurance.
Jeff is driving a rental car in Hialeah, Florida. Maria is a passenger. Jeff has the right of way.
David is driving another car. David makes a left hand turn in front of Jeff. They crash.
David is at fault. Maria's wrist is fractured. Maria makes a personal injury claim against David.
David either is uninsured or only has $10,000 in bodily injury ("BI") liability coverage in his GEICO auto insurance policy.
Maria has Allstate car insurance. She does not have UM coverage in her policy. She rejected it when she purchased her policy.
Maria's case value may be greater than $10,000. She thinks about making a claim with Jeff's State Farm UM coverage.
Here, Jeff's State Farm policy will NOT provide UM coverage to Maria.
However, the passenger may be insured under a separate policy with UM liability coverage. Another policy providing UM coverage may insure Maria.
Example. Rental Car passenger
is

resident relative of driver.

Take the above example except assume Maria is Jeff's resident relative. Jeff's personal UM liability coverage will cover Maria.
Out of state visitors can use PIP to repay Medpay.
If you are a visitor to Florida and you have Medical Payments benefits under your car insurance policy, then you may be required to repay your auto insurance company for the money (or some of) that they spent paying your medical bills from the Medpay portion of your personal injury claim.
You would need to repay this money from the money you received in your settlement with the at fault driver. If you do not recover money against the negligent driver/owner, you do not need to repay your car insurance company.
Check your car insurance policy to see if your insurance company can subrogate (try to recoup payments it made) from the at fault driver. Check the statutes or case law for your state to determine whether your car insurance company can recover medical payments that it made.
You can use the PIP insurance through the rental car company to repay your medical payments coverage. The rental car PIP insurance should pay 80% of the amount that your Medpay insurance paid or more.
This does not apply to Florida car owners.
Which are the most popular Florida rental car companies?
The biggest Florida rental car companies are Hertz, Avis, Enterprise, Alamo, National and Budget Rent a Car. If a rental car hits you, one of these companies most likely owns it.
Did someone's carelessness cause your injury in a Florida car crash or other type of accident?
I want to represent you!
Our Miami law firm represents people injured anywhere in Florida in car accidents, truck accidents, slip, trip and falls, motorcycle accidents, bike accidents, drunk driving crashes, pedestrian accidents, taxi accidents, accidents involving a Uber or Lyft Driver, and many other types of accidents.
We want to represent you if you were injured in an accident in Florida, on a cruise ship or boat. If you live in Florida but were injured in another state we may also be able to represent you.
Call Us Now!
Call us now at (888) 594-3577 to find out for FREE if we can represent you.
No Fees or Costs if We Do Not Get You Money
There are No Fees or Costs Unless We Recover Money. Call us 24 hours a day, 7 days a week, 365 days a year. We speak Spanish. We invite you to learn more about us.