If a laundromat's negligence caused your slip and fall, you may have a case.
A laundromat is an establishment with coin-operated washing machines and dryers for public use.
Let's take a look at an actual slip and fall case against a laundromat in Florida.  The case is Delgado v. Laundromax, Inc., 65 So. 3d 1087, 1089 (Fla. Dist. Ct. App. 2011).  Though I have handled many slip and fall cases, I was not the attorney in this case.
Even though it is a 2011 case, it was recently cited in Garcia v. Wal-Mart Stores East, LP, Dist. Court, MD Florida 2015, and many other recent cases.  (Learn more about slip and fall claims against a Florida Walmart).  This means that this case is still good law, and may affect your laundromat slip and fall case.
In Delgado, a woman (through her Miami attorney) sued Laundromax, which was defended by a Coral Gables lawyer.
The appeal was in the District Court of Appeal of Florida, Third District, which hears Miami-Dade County slip and fall lawsuit appeals as well as other cases.
The court entered final summary judgment for Laundromax.  (This means that the court dismissed the woman's case because there is no genuine dispute regarding the material facts.)
Facts of the case
Justa Patricia Delgado ("Delgado"), sued Laundromax for negligence, and in support claimed Laundromax breached its duty to her as its business invitee.  The appeals court said the trial court correctly determined there was no evidence of a breach of duty, and affirmed.
This means that Delgado's case was permanently dismissed.  On August 21, 2003, upon walking through the doorway of the Laundromax's premises, Delgado slipped on a clear liquid, "which appeared to be water that had been left on the floor," fell, and hit her head against the door knob.
Delgado was treated at the hospital for her injuries and received follow-up treatment from a local clinic. Learn why treating at the hospital may be better for a case than going to a doctor.
She claims the injuries are permanent or continuing in nature.
Delgado's argument
Delgado claimed Laundromax breached its duty to her as its business invitee by negligently allowing the floor to remain wet.
Delgado contends Laundromax "negligently maintained the floor" of its facility "by allowing spills and debris to accumulate on the floor for long periods of time, and by failing to regularly inspect the premises for such spills and debris and to clean such spills and debris from the floor."
Laundromax's argument
Laundromax argued that as a matter of law it could not have breached its duty to Delgado because it had neither actual nor constructive notice of the spill that allegedly caused Delgado to fall. Laundromax also said that Delgado cannot prove notice because Delgado testified that the water was clear, and as a matter of Florida law, merely having clear water on the floor does not constitute a breach of duty to Delgado.
In Vermeulen v. Worldwide Holidays, Inc., 922 So.2d 271, 273 (Fla. 3d DCA 2006), the court affirmed summary judgment and said that "the mere happening of an accident does not give rise to an inference of negligence."  This means that an accident at a laundromat does not create an inference that the Laundromat was negligent.
The moving party, Laundromax, "has the initial burden of demonstrating the nonexistence of any genuine issue of material fact," and once Laundromax provides competent evidence to make that showing, Delgado "must come forward with counterevidence sufficient to reveal a genuine issue."  The opposing party, Delgado, may meet her burden "through facts or justifiable inferences from facts presented to the trial court."
The Substantive Law Governing Delgado's Claim
The appeals court determined whether Laundromax has demonstrated that, based on undisputed evidence, Delgado cannot prevail as a matter of law on her negligence cause of action. The elements of negligence are:
(1) a duty to the victim;
(2) the defendant's breach of that duty;
(3) injury to the victim arising from the defendant's breach; and
(4) damage caused by the injury to the victim as a result of the defendant's breach of duty. Westchester Exxon v. Valdes, 524 So.2d 452, 454 (Fla. 3d DCA 1988).
Damages may include:
Future lost income reduced to present value
Replacement value of lost personal property (e.g. damage to your car, etc.)
Funeral expenses
Reimbursement for mileage to and from medical appointments
Disability
Disfigurement
Mental anguish
Loss of capacity for the enjoyment of life.
Punitive Damages (in rare cases)
As the injured person, Delgado bears the burden of proof at trial, and for Delgado to prevail, "it must be shown that the owner negligently failed where the law, custom, or innate danger requires diligence." See Heps v. Burdine's, Inc., 69 So.2d 340, 341-42 (Fla.1954).
Under Florida law, a business owner owes two duties to a business invitee such as Delgado:
(1) to take ordinary and reasonable care to keep its premises reasonably safe for invitees; and
(2) to warn of perils that were known or should have been known to the owner and of which the invitee could not discover.Valdes, 524 So.2d at 455.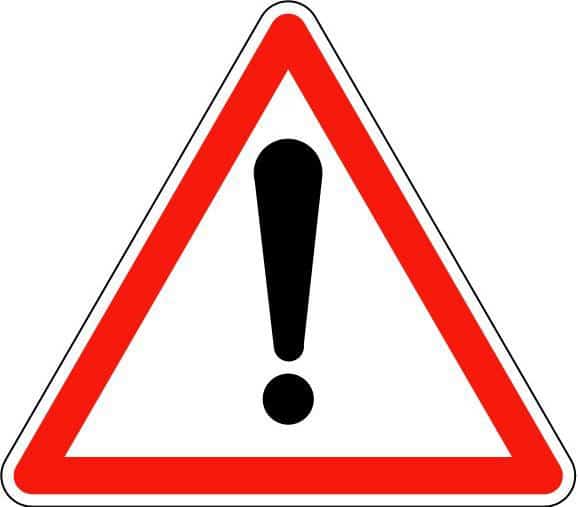 It is undisputed that Delgado was a business invitee (customer) of Laundromax, and there is no evidence in the record regarding how long the water was on the floor or to suggest that Laundromax caused or had notice of the spill. Therefore, the trial court granted summary judgment on the issue of breach of duty.
Burden of Proof
At the time of this case, Florida Statute 768.0710 applied,  which shifted the burden to the plaintiff to prove that the defendant "acted negligently by failing to exercise reasonable care in the maintenance, inspection, repair, warning, or mode of operation of the business premises."*
"Actual or constructive notice" of water on the floor "was not a required element of proof" under section 768.0710(2)(b).  The statute says that "evidence of notice or lack of notice offered by any party may be considered together with all of the evidence" when considering whether the plaintiff has met his or her burden of proof.
Under 768.0710, Laundromax did not have to affirmatively prove its reasonable care.
The Undisputed Material Facts
Delgado failed to produce any evidence that Laundromax had actual or constructive notice of the water on the floor. Constructive notice may be inferred from either:
(1) the amount of time a substance has been on the floor; or
(2) the fact that the condition occurred with such frequency that the owner should have known of its existence. Schaap v. Publix Supermarkets, Inc., 579 So.2d 831, 834 (Fla. 1st DCA 1991).  (Learn more about slip and fall cases against Publix Supermarkets in Florida).
Delgado testified that she "walked like three steps" into Laundromax's facility, and then "slid completely all the way back . . . struck the doorknob . . . and fell onto the floor." Although Delgado initially testified that she did not see the substance she slipped on, she stated the substance "looked like water," and, upon further consideration, concluded "it was water . . . because it was . . . transparent-like."
Delgado testified she did not:
(1) know where the water came from;
(2) see water anywhere else other than where she slipped;
(3) know how long the water was on the floor before she slipped; or
(4) know of anyone at Laundromax who knew the water was on the floor before she walked in.
Further, there is no evidence in the record that it was raining or that it had recently rained, or that any of the facility's washers, sinks, or other equipment was located near the door. Thus, the only evidence Delgado offered was that:
(1) that the floor was wet; and
(2) she slipped and fell.
Consequently, the only permissible inference was that there was water on the floor, and Delgado slipped on it.
The appeals court agreed with the trial court that the evidence shows that Laundromax was not negligent. There is no evidence that Laundromax had actual notice of the liquid on the floor before Delgado fell.
Therefore, Delgado was required to present some evidence Laundromax had constructive notice of the hazard.
Because the mere presence of water on the floor is not enough to establish constructive notice, see Broz v. Winn-Dixie Stores, Inc., 546 So.2d 83, 83 (Fla. 3d DCA 1989), there must be additional facts in support of liability, to create a permissible inference upon which Delgado could rely in defense against Laundromax's motion for summary judgment. See Winn Dixie Stores, Inc. v. White, 675 So.2d 702, 703 (Fla. 4th DCA 1996).  (Learn about Winn Dixie Injury Claims in Florida).
There were, however, no additional facts presented that would support constructive notice.
In fact, all the facts regarding the spill suggest that it was not on the floor for a long period of time prior to Delgado's slip and fall. Cf. Cisneros v. Costco Wholesale Corp., 754 So.2d 819, 820 (Fla. 3d DCA 2000) (finding decisive, in reversing summary judgment, that plaintiff testified she observed "a few wheel tracks and several footprints had been made" in the pool of the substance in which she slipped).
(Learn more about Costco accident claims in Florida).
The appeals court also cited Newalk v. Fla. Supermarkets, Inc., 610 So.2d 528, 529 (Fla. 3d DCA 1992) (finding testimony that spots on the floor "appeared old," was enough evidence to show notice).  (Learn more about Florida supermarket accident claims).
The appeals court also cited Teate v. Winn-Dixie Stores, Inc., 524 So.2d 1060, 1061 (Fla. 3d DCA 1988) (finding that where plaintiff slipped and fell on peas in store's frozen food aisle, that water on the floor around the peas could support an inference the peas had been on the floor long enough to thaw).
Delgado claimed that Laundromax used a specific negligent mode of operation such that the premises owner could reasonably anticipate that dangerous conditions would arise as a result of its mode of operation.  The appeals court stated that Delgado did not produce any evidence of negligent operation.
Moreover, Delgado testified that the facility was "always clean," which kills her theory of negligent operation.  The only permissible inference from that testimony is that Laundromax reasonably operated its facility with regard to the alleged hazard of dirt, debris, and water that caused Delgado to fall.
Result
Laundromax showed that under the applicable law it did not have either actual or constructive notice of the spill, and Delgado failed to present any evidence that Laundromax employed a negligent mode of operation that led to her injury.
There are no facts upon which a jury could conclude that Laundromax acted negligently by failing to exercise reasonable care in the maintenance, inspection, or repair of its business premises. The appeals court concluded that the trial court correctly found that Laundromax was entitled to judgment as a matter of law.
In other words, the customer lost the case.
*The statute has since been repealed and replaced by section 768.0755 (2010), which defines how a breach of duty is proven by requiring proof of actual or constructive knowledge by providing that:
(1) If a person slips and falls on a transitory foreign substance in a business establishment, the injured person must prove that the business establishment had actual or constructive knowledge of the dangerous condition and should have taken action to remedy it. Constructive knowledge may be proven by circumstantial evidence showing that:
(a) The dangerous condition existed for such a length of time that, in the exercise of ordinary care, the business establishment should have known of the condition; or
(b) The condition occurred with regularity and was therefore foreseeable.
(2) This section does not affect any common-law duty of care owed by a person or entity in possession or control of a business premises. In this case, we are not required to determine the effect of such repeal.
Did a Florida laundromat's carelessness cause you to slip or trip and fall and suffer an injury?  Were you injured in another type of accident in Florida, or on a cruise or boat?
See Our Settlements
Check out some of the many Florida injury cases that we have settled, including but not limited to slip or trip and falls, supermarket or store accidents, accidents at an apartment complex, condo building or home, restaurant accidents, hotel accidents, day care accidents, cruise ship accidents and much more.
We want to represent you!
Our Miami law firm represents people injured anywhere in Florida in slip, trip and falls, store or supermarket accidents, cruise ship or boat accidents, accidents at an apartment complex, condo building or home, and many other types of accidents.
We want to represent you if you were injured in an accident in Florida, on a cruise ship or boat.
Call Us Now!
Call us now at (888) 594-3577 to find out for FREE if we can represent you. We answer calls 24 hours a day, 7 days a week, 365 days a year. 
No Fees or Costs if We Do Not Get You Money

We speak Spanish. We invite you to learn more about us.