This article focuses on personal injury claims for a bulging disc from a slip and fall, or trip and fall.  You can aggravate (worsen) a bulging disc if you fall down.
(I've also written about Florida car accident claims for bulging discs.)
Shopper Wins $47,500 for Bulging Discs in Neck, Back, and Other Injury
This isn't my case.  A 53-year-old woman who slipped and fell at a Publix in Broward County, Florida. She had multiple bulging discs in the neck and lower back as well as a knee contusion (bruise).
She slipped and fell on water in the frozen food section. Her husband, filed a loss of consortium claim against Publix. Publix admitted liability (fault).
My thoughts:  I am not sure how many disc bulges the shopper had. Unfortunately, I do not know the amount of medical bills that she had to pay from this accident.
I have said before that as a starting point the settlement value in Florida for pain and suffering from a bulging disc is between $10,000 and $15,000.
This case is one of the first reported cases against Publix since the new slip and fall law went into effect on July 1, 2010. Surprisingly, Publix admitted liability.
I could not find any information as to how the shopper was able to show that Publix knew or should have known that the water was on the floor. The case is Jeanne Michel and Jacques Jules vs. Publix Supermarkets, Inc.
Example – How Much a Bulging Disc May Be Worth in a Slip and Fall?
Assume you're shopping at Publix Supermarket in Fort Lauderdale, Florida – or any city in Florida – and you slip and fall on liquid in the aisle.
Publix's liability claims adjuster tells you that they have accepted liability because an employee knew that the liquid was there for one hour before your slip and fall.
You are 18 years old and have not had any prior injuries. You treat with an orthopedic doctor and get therapy for two months for your lower back (lumbar) pain.
Your pain has not gone away so the orthopedic doctor sends you to get an MRI of your lower back.
Assume MRI Shows a Bulging Disc
The MRI shows that you have a bulging disc. You get therapy for one month after the MRI and you still have occasional pain. The orthopedic doctor says that you have a 6% permanent impairment.
Unlike most car accidents in Florida, in a slip and fall accident you do not have to prove that you have a permanent injury to be entitled to damages for pain and suffering.
In this respect, it is easier to get money for pain and suffering for a bulging disc in a slip and fall incident than in most car accidents. You have 4-years to file your personal injury lawsuit against Publix.
Your out-of-pocket medical bills are $10,000. Let's assume that the full value of your pain and suffering is $10,000 which is the low-end of the range for a bulging disc mentioned above. The settlement formula for this case is:
Possible Settlement = Out of pocket medical bills + lost wages + pain and suffering
Possible Settlement = $10,000 + 0 + $10,000
Possible Settlement = $20,000
What Does "Possible" Settlement Mean?
I say "possible settlement" above because there is no guarantee that Publix Supermarkets will pay you a dime. They can take this case to a jury and you could possibly get nothing.
For purposes of this example, Publix may pay you $20,000 to settle this case before a lawsuit is filed. If you file a lawsuit, you may still get a $20,000 settlement.
I have settled many cases totaling hundreds of thousands of dollars where my client's injury was a bulging disc.
Jury Says Target's Negligence Didn't Cause Slip and Fall Injuries; Shopper Loses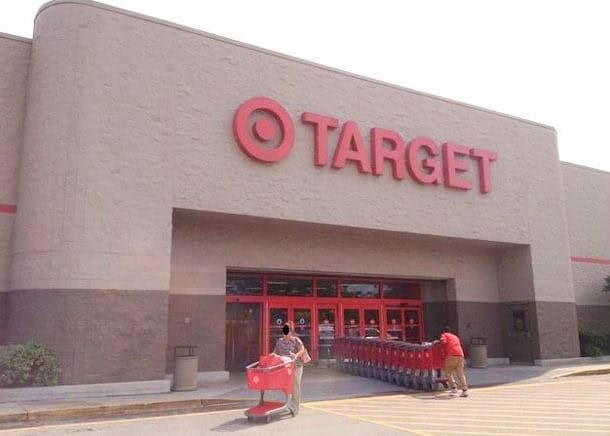 See why a West Palm Beach court said that items that were regularly on a Target store floor was enough to get a guest's case to trial.
She Claimed Disc Herniations in Her Neck and Back
The shopper claimed that her slip and fall at a Florida Target store caused or aggravated her disc bulge at L5/S1 stated on an MRI.  She also claimed two herniated discs in her neck and a herniated disc in her back.
The jury said that Target's negligence wasn't the cause of her bulging disc and other injuries.
Date of Verdict: May 29, 2015.
Hurt from a Slip and Fall or Other Accident in Florida, or on a Cruise or Boat?
Call me now at (888) 594-3577 to find out for FREE if we can represent you. We answer calls 24 hours a day, 7 days a week, 365 days a year. 
No Fees or Costs if I Do Not Get You Money
We speak Spanish. Learn more about us.  Check out my law firm reviews.