In Tammy Merideth v. Carnival Corp., 49 F. Supp. 3d 1090 – Dist. Court, SD Florida 2014, Meredith sued Carnival.  She sued in the United States District Court, S.D. Florida.
Tip: The court is located in Miami.  This is where passenger lawsuits against Carnival must be brought.  Carnival's passenger ticket requires this.
The passenger's lawyer was from West Palm Beach.  Carnival used Miami attorneys.
Although I have settled several cruise slip and fall claims, this is not my case.  However, this case does a good job of explaining slip and fall claims against Carnival cruise lines (and other cruise lines).
I give my thoughts on this case as well.  In this case, Carnival moved for summary judgment.  This means that they tried to get the case dismissed.  The trial court denied Carnival's motion, and let the case move forward.
INTRODUCTION
On the morning of May 22, 2013, Plaintiff Tammy Merideth slipped and fell while attempting to walk through a self-service dining establishment located on one of Defendant Carnival Corporation's ("Carnival") cruise ships.
Because of the fall, Merideth, a fare-paying passenger aboard the M/S Carnival Magic, allegedly suffered extensive injuries.
She was allegedly forced to remain in a Jamaican hospital before being air-ambulanced to her home state of Texas.
There she allegedly underwent surgery and was further confined to a hospital.
Tip: The full settlement value of a case if generally higher if you are a patient who stays in the hospital while getting treatment.
She sued on October 30, 2013, alleging negligence against Carnival.
IMPORTANT FACTS
At approximately 8:30 a.m. on the morning of the fall, Merideth was eating breakfast at the self-service "Lido" restaurant on the aft deck of the M/S Carnival Magic, one of three similarly-constructed "Dream Class" vessels operated by Carnival.
As she stepped from a carpeted area to the tile floor, her foot lost traction, slipping out from underneath her.  This caused her to fracture her right knee and femur.  The femur is the thighbone (in the upper leg).
According to Merideth, the fall was caused by two possible conditions: that the floor in question was contaminated by a foreign substance, either man-made or as a result of condensation from the tropical climate, or that the ceramic tiles themselves were inappropriately slippery.
Although Merideth repeatedly testified that she had not noticed any foreign substance on the ground where the slip occurred, she nonetheless concludes that by virtue of the slip, the floor must have been contaminated in some fashion.
One of Carnival's security officers also testified that there may have been condensation on the floor where Merideth slipped.
Allegedly, the presence of condensation is a common occurrence on cruise ships operating in tropical climates, existing as result of the confluence between the cool, air-conditioned ship interior, and the hot, moist air from outside.
Another Carnival employee also noted that condensation was a recurring issue in the area near where Merideth was injured, forcing him to mop the floors constantly.  Furthermore, warning cones may have been present in the area where the accident occurred.
Even without the presence of some foreign contaminant, Merideth contends that the tiles themselves did not have the appropriate level of slip resistance. Carnival's resident tile expert noted in a report that the tiles on the M/S Magic, while initially slip resistant, had a severe potential to lose that quality over time.
Based on this evidence, Merideth contends that Carnival was negligent in the maintenance of the self-service dining area where she was injured, claiming that Carnival was aware of, or should have been aware of, the frequent contamination of the floor via condensation and/or its lack of slip resistance in general.
ANALYSIS
A cruise line is not the insurer of its passengers; rather, it is liable only for its negligence. Cohen v. Carnival Corp., 945 F.Supp.2d 1351, 1355 (S.D. Fla.2013).
Carnival contends that Merideth has thus far failed to establish three facts that entitles it to summary judgment (dismissal).  Basically, Carnival argued that Merideth did not show three necessary facts that would prevent her case from getting permanently dismissed.
Specifically, Carnival argues that Merideth cannot establish:
(1) what caused her to fall;
(2) whether Carnival had notice of the allegedly dangerous condition; or
(3) that said condition existed for a sufficient length of time to permit Carnival to correct it. 
Alternatively, Carnival asserts that any alleged condition was open and obvious, thereby freeing Carnival of its duty to warn.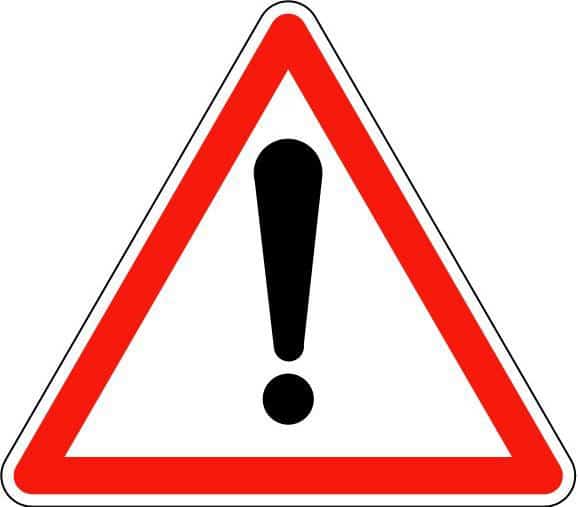 The court said that to the contrary, Merideth has shown a lot of evidence denying Carnival's claims.
The claimed tort occurred aboard a ship sailing in navigable waters.  Therefore, the Court evaluated this case under federal maritime law.
A. The Source of the Contamination and Actual or Constructive Knowledge
Carnival argued that because Merideth did not specifically identify what caused her to slip, any negligence on the part of Carnival is entirely a guess. The Court rejected this argument.
Testimony from various Carnival employees, particularly, Mr. Poposki and Mr. Abille, demonstrates the more-than-speculative likelihood that condensation and/or the general condition of the tiles may have caused the floor to become slick.[1]
Merely because Merideth herself cannot identify whether there was a foreign substance on the floor prior to her slip and while she sat on the floor in pain, does not mean that her theory of liability is entirely hypothetical.
It is a well settled principle of federal maritime law that the owner of a vessel owes its passengers the duty of reasonable care under the circumstances.
Accordingly, before liability can be imposed, the carrier must have actual or constructive notice of the risk-creating condition. Weiner v. Carnival Cruise Lines, 2012 WL 5199604, (S.D.Fla. Oct. 22, 2012).
Carnival contends that if Merideth herself was unaware of any potentially dangerous condition, Carnival could not have been aware of the same, relying on Weiner.  
In Weiner, the Court granted summary judgment (dismissal) on this point when there was no "evidence that any Carnival employee or other person saw, or had reason to know of, any wet condition."
Unlike Weiner, Merideth has shown that condensation may have been present, and, more importantly, has testimony indicating that Carnival was indeed aware of frequent condensation build-up near the area at issue.
My thoughts: The judge says that it is more important that a Carnival employee is aware of frequent condensation build-up near the area of a fall, than it is for the injured person to say that condensation may have been present.
A slip and victim's case against Carnival is generally worth more if Carnival is aware of a frequent dangerous condition that occurs near the area of the fall.
As a result of the condensation, cleanup, and potential presence of warning cones, a reasonable jury could likely infer that Carnival was on notice of the potentially hazardous condition.  See:
The evidence presented in Merideth is different to that which the Court faced in Weiner; here Carnival may have been alerted to a general lack of slip resistance on the tile, or at the very least, a hazardous condition.
The court ruled that Merideth has presented evidence that Carnival had either actual or constructive notice of the potentially dangerous condition.  Carnival may be correct that the floor was clear and otherwise safe at the time of the incident.
However, Merideth has enough evidence to reveal genuine issues of material fact.  This means that her case can go to a jury.
B. "Open and Obvious" Condition
A cruise line's duty to warn extends to known dangers which are not apparent and obvious, and there is no duty to warn of dangers that are of an obvious and apparent nature.
Under this theory, Carnival argues that Merideth had previously been in the area where she slipped and had walked from tile to carpet before; therefore, "Carnival had no duty to warn her of a condition of which she was already aware."  It cited the Cohen case.
In Cohen, the court found that a passenger could not claim that a condition existing at the end of a gangplank used for ingress and egress was not open and obvious when the plaintiff had stated that he had been on several cruises prior to the incident and was aware of and familiar with cruise ships and the disembarkation process.
Based on the fact that the passenger had used the gangplank prior to the injury without incident, the court noted that the presence of the alleged danger was, or should have been, obvious to the plaintiff through the ordinary use of his senses. 
In the Merideth case, there are no circumstances to suggest that the condition of the floor was visible or otherwise obvious to an individual utilizing their normal faculties.
In Frasca v. NCL (Bahamas) Ltd., 2014 WL 1385806 (S.D.Fla. Apr. 9, 2014), the Court found that the fact it was "rainy/misty" outside provided adequate warning that the exterior deck would be wet and slick "because it is obvious to a reasonable person.
However, here, the possible presence of condensation on the floor and/or the lack of slip resistance of the tiles themselves may not have been visible to the naked eye. See Magazine v. Royal Caribbean Cruises, Ltd., 2014 WL 1274130, (S.D.Fla. Mar. 27, 2014) (implying that abnormal conditions in otherwise safe areas, such as a slippery substance on a walkway, generally are not open and obvious).
Although, Carnival's argument that Merideth had been in this location prior to her accident is relevant, the condition of the floor may have changed from Merideth's prior visits to that particular location.
Tip: A Carnival cruise passenger's slip and fall case usually has a smaller full settlement value if he or she has been in the location shortly prior to the accident.  Carnival will argue that you should have seen the dangerous condition before your fall.
The court said that there is not enough evidence to determine that the possible cause of Merideth's accident was open and obvious in nature.
Meredith's case is allowed to move forward to trial.  This usually gets a cruise line to offer money to settle (if it has not already done so before).  This is because Carnival likely pays these attorneys by the hour.
Carnival does have in-house attorneys, but the lawyers in the Merideth case are outside counsel.  Carnival will likely offer (or offered) to settle this case.  This is because any time you take a case to trial it is a roll of the dice.
The injured person can win…or lose.  The question is, "How much will Carnival offer?"
Footnote
[1] Carnival takes extreme issue with this characterization, noting that this particular employee did not note the presence of condensation at the time of Merideth's fall.
However, the cited testimony reveals that this is either an inaccurate portrayal of the testimony or that the testimony is unclear. The testimony Carnival argues with is that of Rodney Abille, at the time, a security officer on the M/S Magic.
When questioned as to whether the housekeeper on the scene at the time Merideth fell had noticed anything on the floor, he stated that he could not remember. Despite his initial forgetfulness, Mr. Abille then testified as follows:
Q: Did he tell you that there was — at some point he saw some condensation or moisture on the floor?
[A]: Yes, sir.
Q: And he told you he cleaned something up; is that true?
[A]: Yes, sir.
Q: Did he tell you what he cleaned up?
[A]: He said condensation.
Thus, the testimony does not support Carnival's position that Mr. Abille could not remember whether the housekeeper had reported a substance on the floor.  While Carnival may be correct that the floor was clear and otherwise safe at the time of the incident, Merideth has introduced sufficient evidence to reveal genuine issues of material fact.
Learn more about Carnival cruise ship slip and fall injury claims.
Did a Carnival cruise line's cause you to slip or trip and fall and suffer an injury?  Were you injured in another type of accident or somewhere else?
See Our Settlements
Check out some of the many Florida injury cases that we have settled, including but not limited to slip or trip and falls, supermarket or store accidents, accidents at an apartment complex, condo building or home, restaurant accidents, hotel accidents, day care accidents, cruise ship accidents and much more.
We want to represent you!
Our Miami law firm represents people injured anywhere in Florida in slip, trip and falls, store or supermarket accidents, cruise ship or boat accidents, accidents at an apartment complex, condo building or home, and many other types of accidents.
We want to represent you if you were injured in an accident in Florida, on a cruise ship or boat. If you live in Florida but were injured in another state we may also be able to represent you.
Call Us Now!
Call us now at (888) 594-3577 to find out for FREE if we can represent you. We answer calls 24 hours a day, 7 days a week, 365 days a year. 
No Fees or Costs if We Do Not Get You Money

We speak Spanish. We invite you to learn more about us.