Thus, Doug had a personal injury case against the driver.  Since, he was walking in a crosswalk, the full value of his case wasn't reduced for his fault.
If he wouldn't have been in a crosswalk when the car hit him, the settlement would've been smaller.
Getting hit while not walking in a crosswalk is one of many factors that can reduce the value of an injury case.
Here is the actual Florida crash report diagram:
Paramedics came to the scene.  At the scene, the pedestrian complained of leg pain and other injuries.
Paramedics transported him to the hospital in an ambulance.
At the hospital, a doctor diagnosed Doug with a broken lower leg bone (fibula fracture).  Below is an image of the fibula.
He had a non-displaced transverse fracture of the fibula shaft.  In a non–displaced fracture, the bone cracks either part or all of the way through, but does move and maintains its proper alignment.
A transverse fracture is when the fracture line is perpendicular to the shaft (long part) of the bone.
A photo of his injured leg is at the top of this article.  He didn't have surgery.
If he would've had surgery, his case would've been worth over $100,000.  I say this based on recent verdicts for surgery to a broken lower leg from an accident.  In addition, I settled a case for $325,000 where a pedestrian suffered a broken lower leg (and had surgery) after a car hit him.
Doug complained of lower back pain after this accident.  However, he had a back injury prior to this accident.
GEICO insured the careless driver.
The pedestrian found my law firm after seeing our online ratings and looking out our website/blog.   He hired me as his lawyer to represent him in his personal injury claim against GEICO.
Before hiring me, he gave a recorded statement to GEICO.  He didn't have an obligation to do this. It has usually has no benefit.
Pursuant to Florida Statute 627.4137, I sent GEICO a letter asking for the driver's insurance information.  I also asked GEICO for a copy of his recorded statement.
GEICO responded in writing stating that the driver had a $300,000 bodily injury liability (BIL) policy.  They gave me a copy of his recorded audio statement.
GEICO accepted liability for the accident. Thus, our negotiation centered around the extent of the pedestrian's leg (fibula) fracture.
Pedestrian Didn't Need a Permanent Injury to Get Compensation for Pain and Suffering
Unlike most Florida car accident cases, here the pedestrian didn't need a to meet the tort threshold to get money for pain and suffering.  Thus, he didn't need a permanent injury in order to get money for pain and suffering.
This is because he was a car hit him while he was a pedestrian visiting from another state.
Doug owned a car in California.  He had Medpay benefits (with Farmers Insurance) on that car.  Since a car hit Doug while he was a pedestrian, Farmers paid the medical bills.  Farmers paid the bills at 100% of the billed charge.
Doug had Medicare.  He also had a Medicare plan with AARP (United Healthcare).
Thus, Medicare, AARP (United Healthcare), and Farmers paid the bulk of his medical bills.  As a result, he legally had to pay them back from the settlement for any bills that they paid.  Their payments entitled them to a lien.
The good news?
When it came time to pay them from the total settlement, they all reduced their liens by my attorney's fees and costs.  By law, Medicare and AARP (United Healthcare Medicare Plan) had to reduce their liens by my attorneys fees and costs.  This is one reason that a Medicare beneficiary should hire an injury lawyer.
California law required Farmers Insurance to reduce its Medpay lien by my attorney's fees and costs.   Lee v. State Farm Mut. Auto. Ins. Co. (1976) 57 Cal.App.3d 458, 465-466, 129 Cal.Rptr. 271.  This is one unique aspect of a case if someone from California is injured in a Florida accident.
With the lien reductions, the total out of pocket medical bills and liens were about $8,000.
GEICO's First Offer Was Only $14,780.15
GEICO low-balled me with their first offer for Doug's personal injury claim.  GEICO's adjuster was Tiffany Hall.
Several times during the negotiation, she told me that she "didn't have much more money" to offer, or that she was approaching her limit. That being said, I am not singling her out.
It is common for claims adjusters to say that they are making their "final offer".  Yet, they often have more money that they can offer.
I want to tell you about another case really quickly.  Then, we'll get back to this case.
I settled a different car accident case with GEICO for $100,000.  In that case, GEICO'S initial adjuster, Lawrence "Larry" Frederick, increased his opening offer to $10,000.  He eventually said it was his "final offer".
Shortly thereafter, through pre-suit mediation with another GEICO adjuster, we settled that motorcycle accident case for $100,000.
One of the 5 huge mistakes that injury victims make is to always believe what the adjuster tells you your case is worth.
Ok. Let's get back to the $65,000 settlement case which is the subject of this article.
Through negotiation, GEICO continued to increase its offers.
Right before we settled, GEICO adjuster Tiffany Hall was promoted to GEICO claims manager.  Thus, she now oversees other GEICO BIL adjusters.  She was consistently friendly.  GEICO is lucky to have her.
When she got promoted, the claim was assigned to GEICO adjuster Diego Meza Huerto.  He is also a friendly adjuster.
GEICO Finally Settles for $65,000; Almost 4.5 Times Its First Offer
Through much negotiation, we settled with GEICO for $65,000.  They ended up paying 4.4 times their first offer!
Therefore, GEICO paid about $57,000 for the pain and suffering associated with his broken leg (fibula fracture).  This is a typical settlement amount for pain and suffering for a broken lower leg.
88% of the settlement was for pain and suffering.
Did I Use a Settlement Calculator to Determine How Much This Case Was Worth?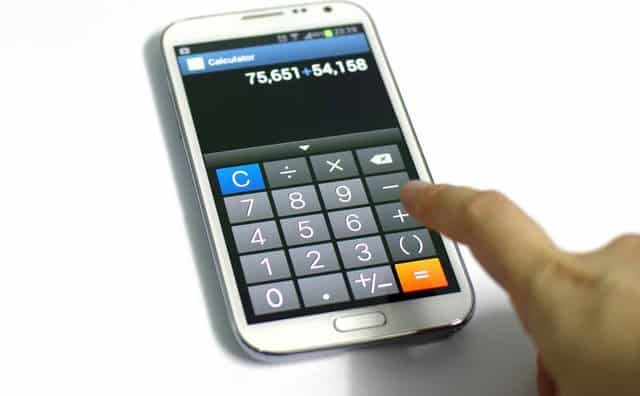 No.  Although I have a Florida car accident settlement calculator, I didn't use it to tell me how much the case was worth.  After the settlement, I plugged the medical bills ($8,000) and injury into my settlement calculator.  (My calculator only has values for tibia fracture, not fibula fracture.  However, I used fibula fracture as the injury since it has a similar value.)
The calculator showed a settlement range between $43,000 and $83,000.  The average of those amounts is $60,000.   Thus, the settlement ($65,000) was almost exactly the average ($60,000) of the calculator's settlement range.
Thus, I could call my calculator a "GEICO settlement calculator" for this case.
GEICO Pays Below Average, Other Insurers Pay Better, Some Pay Worse
GEICO pays below average for personal injury cases.
If the driver had a better car insurance company, they would've likely paid more.  For example, I think the settlement would've been bigger if the driver had USAA, Nationwide, Lyft (Zurich American Insurance Company) and some others.
On the other hand, worse insurers would've offered less.  Thus, Progressive, State Farm, Allstate, United Auto would've offered likely less.
I don't know how much Uber's insurer (James River) would've paid.
Did GEICO Use a Settlement Calculator to Make Their Offers?
I don't know.  GEICO didn't tell me that it used a settlement software program like Colossus.  (Allstate is one insurer that has used and may still use Colossus.)
Were You Injured in an Accident in Florida?
Call Me Now!
Call me now at (888) 594-3577 to find out for FREE if we can represent you. We answer calls 24 hours a day, 7 days a week, 365 days a year. 
No Fees or Costs if We Do Not Get You Money

We speak Spanish.  I invite you to learn more about us.  Check out our reviews.