My actual case: $130,000 Settlement for a female licensed practical nurse (LPN) from another state.    She was in a car accident in Bonifay, Holmes County, Florida.
She had surgery to repair a rotator cuff tear.
This settlement is before deduction for attorney's fees and expenses. Most cases result in a lower recovery. It should not be assumed that your case will have as beneficial a result.
Below is a picture of the damage to the car whose driver received a ticket for improper lane change in the car accident.
Below is a picture that shows that the passenger seat (of the car which my client in) had shifted due to the force from the crash.
Below is a close up photo of the damage to the vehicle within which my client was a passenger.
1. Liability

Below is a diagram of the accident as drawn by the investigating police officer.
Our client was a passenger in Vehicle 2 (as seen in the above diagram).  You can read about the settlement value when a rotator cuff surgery is the result of an accident in Florida caused by someone else.
In this case, the settlement money came from the passenger's uninsured motorist (UM) insurance company and the driver's uninsured/underinsured motorist insurance policy.  The UM coverage was with Nationwide Insurance.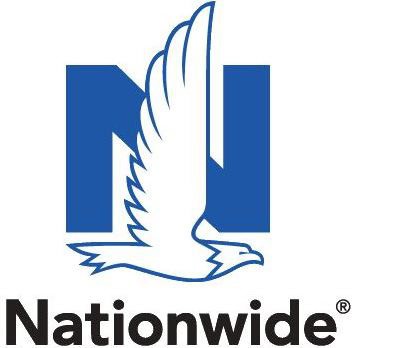 I drafted a complaint (lawsuit) which I may have filed if the adjuster did not offer a reasonable amount of money after the underlying ($100,000.00) underinsured motorist policy limits were received.
Our client was 49-years-old.  She was a mother.  She was seriously injured when a young driver's car struck the automobile she was in.
The driver who caused the accident made an improper lane change which propelled both cars into a ditch (median). The Florida Traffic Crash Report lists an improper lane change by the other driver's car as the contributing cause to this accident.
After the accident, my client who was right-handed, was unable to move her right arm. Emergency Medical Services arrived on the scene and transported both my client and the driver of the car which she was in to the hospital.
The EMS report showed that my client was complaining of pain in her right shoulder and left arm after the accident.
The emergency room doctor noted that my client complained of pain in her right shoulder and diagnosed her with a shoulder injury.
Three months following the car accident my client had surgery for her right shoulder pain.  Specifically, she had;
Acromioplasty
Distal Clavicle Resection
Biceps Tenodesis
About 6 months after her surgery, she began having increasing pain.  However, an MRI showed that the tears healed.
The doctor diagnosed her with rotator cuff tendonitis.  Five months later the doctor took X-rays.
They showed what appeared to be some calcification at the acromioclavicular joint resection site.  The doctor diagnosed her with right shoulder pain and bursitis.
She then had another MRI to look at the calcification in her acromioclavicular joint and evaluate the rotator cuff repair (surgery).
About 17 months after the car accident, she had a right shoulder arthroscopy with arthroscopic rotator cuff repair.
The liability claims adjuster argued that my client's injuries were old and pre-existed the accident. This is a typical argument in herniated disc cases.
If my client had been hit by a truck owned by Publix Supermarket, Walmart, Winn Dixie, or any other company with a self-funded retention, then I would have filed a claim under my client's uninsured motorist coverage in her auto insurance policy.
I have settled other shoulder surgery cases for the following amounts: $210,000, $65,000 and $57,000.  I have handled many other shoulder fracture and shoulder tear cases.
Did someone's carelessness cause your injury in an accident in Florida, or on a cruise or boat? 
See Our Settlements
Check out some of the many Florida injury cases that we have settled, including but not limited to car accidents, truck accidents, slip or trip and falls, motorcycle accidents, drunk driving (DUI) accidents, pedestrian accidents, taxi accidents, bicycle accidents, store or supermarket accidents, cruise ship accidents, dog bites, wrongful death and much more.
We want to represent you!
We want to represent you if you were hurt in an accident in Florida, on a cruise ship or boat.
Call Us Now!
Call us now at (888) 594-3577 to find out for FREE if we can represent you. We answer calls 24 hours a day, 7 days a week, 365 days a year. 
No Fees or Costs if We Do Not Get You Money

We speak Spanish. We invite you to learn more about us.