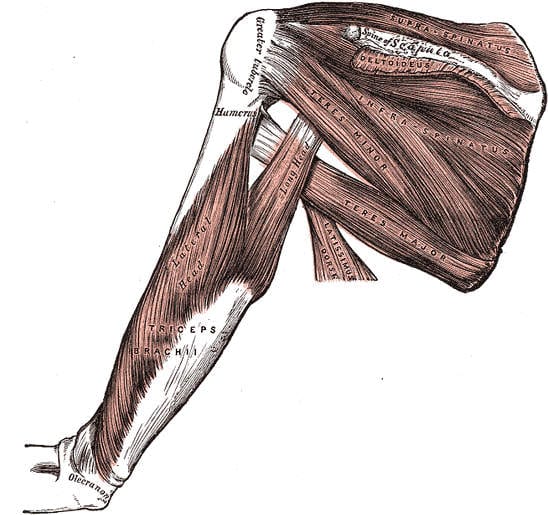 If someone's negligence caused your shoulder impingement or rotator cuff tendinitis, you may have a case.
Many people complain of shoulder pain after an accident.  The shoulder is composed of many joints, tendons and muscles that give you a large range of motion in the arm.
Your rotator cuff is a frequent source of pain in your shoulder.
Anatomy
The shoulder is comprised of 3 bones: your clavicle (collarbone), scapula (shoulder blade) and humerus (upper arm) bone.
The rotator cuff keeps your arm in the shoulder socket.  Muscles and tendons make a covering around the head of the upper arm bone and join it to the shoulder blade.
The bursa is a lubricating sac that is in the middle of the bone on the top of your shoulder (acromion) and the rotator cuff.
The bursa lets your rotator cuff tendons slide when the arm is moved.
Pain in the Shoulder
Pain in the rotator cuff may be caused by:
Tendinitis.  The rotator cuff tendons may be damaged or irritated.
Impingement. If you raise your arm to the height of your shoulder, the area between the rotator cuff and acromion narrows.  The acromion may rub against or impinge on the bursa and tendon.  This may cause pain and irritation.
Bursitis. Your bursa may swell and get inflamed with additional fluid.  This may cause pain.
Cause
Rotator cuff pain is typical in middle-aged people and young athletes.  Young athletes that move their arms over their head for tennis, baseball or swimming are particularly at risk.
If you do repetitive lifting or overhead tasks with the arm, like painting, construction or paper hanging, you are at increased risk.
If you fall into either of the groups of people who I described above, the responsible party's insurance company may argue that your rotator cuff pain was caused by your lifestyle, and not the accident.
Tip: Remember, it is your burden to show that someone's negligence caused your shoulder impingement or rotator cuff tendinitis.
Can an Injury Cause Shoulder Impingement or Rotator Cuff Tendinitis?
Yes, pain may also start from a small injury.  This should be your response to the insurance company if they argue that your shoulder impingement or rotator cuff tendinitis pre-existed the accident.
Hopefully your doctor states, in his medical records or a written report, that the accident caused your shoulder impingement or rotator cuff tendinitis.
Pain may also happen with no identifiable cause.  For this reason, the adjuster may argue that your pain isn't related to the accident.
Symptoms
Rotator cuff pain usually results in tenderness and swelling in the front of your shoulder.  You may have stiffness and pain when you raise the arm.
You may also get pain if you lower your arm from a raised position.  You may just have a little bit of pain in the beginning.
Tip: Be sure to report this pain to the doctor.  The longer that you wait to report your symptoms, the lower the settlement value of the case.
Let's look at some settlements and verdicts for shoulder impingement or rotator cuff tendinitis.
Pedestrian Hit By Car Gets $70,000 for Shoulder Impingement and Other Injuries
See my case where a pedestrian who was hit by a car while not in a crosswalk got $70,000 for a shoulder impingement, a tibial plateau fracture, sacrum fracture, and herniated discs.
This is a 2016 settlement.
Driver Gets $210,000 for Bursitis and Impingement from Truck Crash
See my $210,000 settlement for a Miami man who had was diagnosed with impingement and bursitis after a truck crashed into the back of his truck.  He had surgery on his shoulder.
He also had 3 herniated discs.
Cruise Passenger Gets $22,000 for Shoulder Impingement Surgery
Check out my case where a cruise ship passenger claimed that a rope snapped and struck his elbow.  He claimed that it caused his shoulder impingement.
He had arthroscopic surgery.  We settled for $22,000.
Lady Wins $370,000 in Pain and Suffering for Shoulder Impingement Syndrome
This isn't my case.  Read about a Home Depot customer who won $370,000 for pain & suffering for shoulder impingement syndrome.  She had surgery on her shoulder.
She also had a 3 level cervical (neck) fusion surgery on a herniated disc.
She claimed that a loose display fell on her neck in a Home Depot in Vero Beach, Florida.
Call Me Now!
Call me now at (888) 594-3577 to find out for FREE if I can represent you. We answer calls 24 hours a day, 7 days a week, 365 days a year. 
No Fees or Costs if We Do Not Get You Money

We speak Spanish. I invite you to learn more about me.