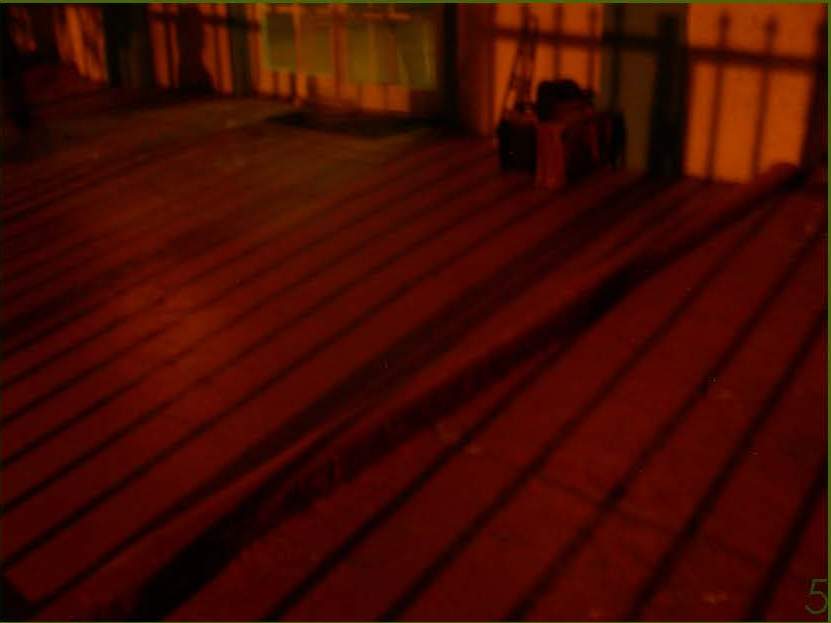 If someone's negligence caused your injury, the lighting conditions may affect your percentage of fault in a personal injury claim.
The greater the injured person's fault, the less the case is worth.  In Florida, even if you are greater than fifty (50) percent at fault, you still have a case.
Slip, Trip and Fall Cases
The above picture is from a personal injury case that I handled where my client, tripped over a dangerous curb and fell in a Miami Beach apartment complex courtyard.  She fractured her hip.
I paid $1,200 of my own law firm money to retain an engineering expert to take pictures and measurements of the dangerous curb and the lighting.  My fee contract states that if I do not recover money, then the client does not owe me any money.
Lighting was a major issue in the case.
Defense attorney argued lighting was fine
The apartment complex's insurance company, through its defense attorney, argued that the lights were working on the early morning of the fall.  Therefore, they claimed that the curb was open and obvious so the lady should have seen it.
Two witnesses said it was dark at time of fall
I spoke with two (2) witnesses and secured witness statements which stated that it was very dark at the time of the incident and the lights were not working.
When evaluating a trip and fall case, or any other type of accident case, sometimes the injured person needs to reduce the full value of the case if the defendant has a good faith argument that they were not negligent because the lighting was reasonable.
If this case went to trial, I would have argued that the apartment complex's lack of light was unreasonable and contributed to her accident.
Jury May Have Felt the Lighting Was OK
The jury may have felt that the lighting was fine and the curb was open and obvious.  If so, there is always a chance that they would find that the apartment complex was not negligent and award the claimant nothing.
In a car accident case, if it was dark outside then you may argue that driver's failure to have his headlights on constitutes negligence and caused the accident.
How Lighting Affects a Car, Pedestrian or Bike Accident Case
Learn how lighting can affect a pedestrian's case if a car hits him or her in Florida.  See how it can affect a pedestrian's case value.  Check out their defenses.
Did someone's carelessness cause your injury in an accident in Florida, or on a cruise or boat? 
Call Us Now!
Call us now at (888) 594-3577 to find out for FREE if we can represent you.  We answer calls 24 hours a day, 7 days a week, 365 days a year. 
No Fees or Costs if We Do Not Get You Money

We speak Spanish. We invite you to learn more about us.  Check out some of our reviews.