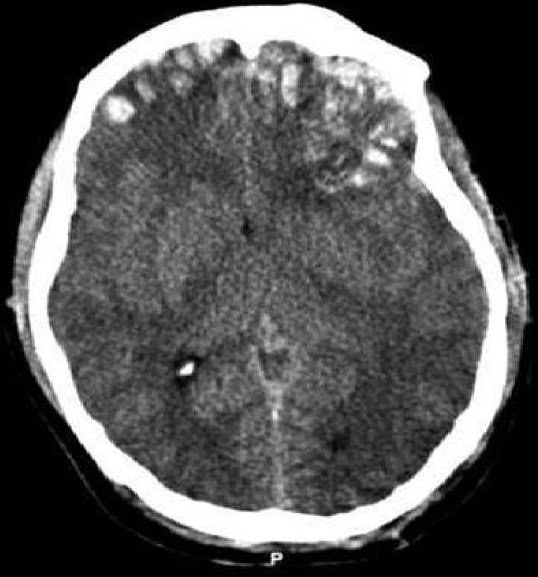 In Re Guardianship Of Deily, 37 So. 3d 277 – Fla: Dist. Court of Appeals, 2nd Dist. 2010, Jaime Stinson, as natural mother and next friend of Randall Deily handled her son's bike accident claim. The District Court of Appeal of Florida, Second District issued an opinion on January 15, 2010. 
There are fourteen counties in the Second District (2nd DCA) which include Pasco & Pinellas, Hardee,  Highlands, Polk, DeSoto, Manatee, Sarasota, Hendry, Hillsborough, Charlotte, Glades, Collier, and Lee.
Since the DCA heard this case, I assume that the accident happened in one of these counties.   The 2nd DCA is located in Lakeland, Florida.
A St. Petersburg lawyer represented Jamie Stinson, as mother of her son. I was not the lawyer in this case.  However, I have settled many Florida bike accident cases.
Facts
On June 6, 2007, eighteen-year-old Randall Deily suffered an incapacitating brain injury when his bicycle collided with a car.  I believe that this crash happened in Florida.
Tip: In Randall owned a motor vehicle in Florida, he would have received Personal Injury Protection (PIP) benefits under his auto insurance policy. This is because his accident involved a motor vehicle.
This is true even though he was on a bike.  A motor vehicle could be a car or truck.
If he did not own a motor vehicle in Florida, he should have received PIP under a Florida resident relative's auto insurance policy.
If a Florida resident relative did not own an insured motor vehicle, he could have made a PIP claim through the car's (that he collided with) auto insurance policy.  This assumes that Randall was a Florida resident.
If he was a nonresident, then the other car's auto insurance would not pay him PIP benefits.  Learn about getting your bills paid in a Florida bike accident.
On August 23, 2007, Stinson, on behalf of Randall, signed a standard contingency fee agreement hiring a Firm to represent Randall.  The police report of the accident indicated that Randall was completely at fault.
Tip: In Florida, a police report cannot be used in a personal injury case.  In this case, this is good for Randall.  If Randall was 100% at fault, he would not be able to recover any money for pain, suffering, mental anguish, loss of enjoyment of life and inconvenience.
However, the Firm's investigation of the accident revealed a good faith basis to make a claim against the driver of the car and his liability insurance carrier.  Its liability insurance carrier was GEICO.
The Firm made a demand upon GEICO for the full policy limits, and on September 4, 2007, GEICO paid the full policy limits of $300,000. The Firm also submitted a demand upon Randall's uninsured motorist insurance (UM) carrier, and it paid the full policy limits of $25,000.
Tip: If you are making an uninsured motorist claim and the tortfeasor has bodily injury (BI) liability coverage, be sure to give your UM insurer written notice (via certified mail) of the proposed settlement.  Otherwise, it can prejudice your UM claim.
In this case, if Randall failed to give his UM insurer written notice (via certified mail) of the proposed settlement, and he settled the BI case, he may have not been able to make a UM claim.  He would have missed out on $25,000.
Further investigation by the Firm revealed there were no other viable assets to pursue.
Tip: Unfortunately, there is often not enough insurance to cover a bike rider's injuries.  When this happens, there are usually no other available assets to go after.
At the direction of the Firm, on September 7, 2007, Stinson filed a petition to determine incapacity, and a petition to appoint her as Randall's guardian. On September 21, 2007, the probate court appointed Thomas Tripp as attorney for Randall.
My thoughts: I assume that the thought that Randall's mother was not qualified to be his guardian.
Tripp recommended that a professional guardian be appointed. He consulted with attorney M. Elizabeth Wall to locate a guardian, and on October 2, 2007, Sandra J. Scott, a professional guardian represented by Wall, petitioned to be appointed plenary guardian of Randall.
On October 11, 2007, the Firm filed a petition in case number to approve settlement and to confirm that it had been hired.
Tip: In a Florida personal injury case involving brain injury victim who is incapacitated, the court usually must approve the settlement.
On October 23, 2007, the probate court entered an order declaring Randall incapacitated and appointing Scott as his plenary guardian.
On October 29, 2007, the Firm filed an amended petition to approve settlement and confirm its retention. The guardian thereafter filed a petition to strike the Firm's amended petition.
In Florida, a guardian may object to a settlement that an attorney (who the incapacitated person's parent hired) made if he or she feels that the settlement is not in the best interest of the minor.  The judge will then decide whether the settlement is fair.
At the initial hearing on the Firm's petition on November 6, 2007, attorneys Tripp and Wall argued against approval of the settlement. Wall claimed that she had consulted with personal injury attorneys who pointed out many different issues that needed to be considered.
Tip: In personal injury cases involving an incapacitated person, there are many different issues to be considered when settling a case.
Judge Greer focused on the fact that the Firm had obtained all the insurance proceeds that were available. Wall responded that she did not know if those were all the proceeds available, and she claimed she could get a better deal for Randall as far as attorney's fees were concerned.
Judge Greer asked if that claim did not go to the reasonableness of the fee as opposed to the fairness of the settlement. Through the remainder of the hearing he continued to focus, and the appeals court believed rightly so, on the question of whether the settlement was fair.
However, because Judge Greer determined that an evidentiary hearing was required, he postponed the hearing.  At the next hearing on the Firm's petition, a new judge had been assigned to the probate court.
Judge Laughlin granted the guardian's petition and struck the Firm's amended petition on the ground that Randall's mother was not authorized to act in any capacity on his behalf when she signed the retainer with the Firm, and the Firm had no contract with Randall or his guardian, Scott.
Although Stinson had not been appointed guardian of Randall at the time she retained the Firm, neither had anyone else. Florida Rule of Civil Procedure 1.210(b) provides that "a minor or incompetent person who does not have a duly appointed representative may sue by next friend or by a guardian ad litem."
This means that a family member can sue on behalf of a minor or incompetent person who does not have a guardian.  This rule exists so that an investigation can begin on the injured person's behalf quickly after an accident.
The Firm directed Stinson to petition the probate court to determine Randall's incapacity and to appoint a guardian, and she did so just over two weeks after retaining the Firm. The Firm obtained the full policy limits of the only two proper insurance policies.
Thus, nothing inappropriate was pursued or accomplished with regard to Randall.
Under the unique circumstances of this case, the appeals court held that it was improper for the probate court to strike the Firm's amended petition without conducting a hearing pursuant to Phillips v. Nationwide Mutual Insurance Co., 347 So.2d 465 (Fla. 2d DCA 1977). In Phillips, the appeals court stated that:
"a contingent fee arrangement entered into on behalf of a minor will be binding on the minor if the trial court determines:
1) that it was reasonably necessary to employ an attorney on behalf of the minor; and
2) that the contract by which the attorney was employed was fair and reasonable at the time it was entered into."
While Phillips concerned a minor, the appeals court believed it is equally applicable to an incompetent or incapacitated adult.  The appeals court reversed the order striking the Firm's amended petition to approve settlement and directed that the court conduct a hearing to determine the applicability of the factors set forth in Phillips.
Basically, the appeals court directed the guardianship court to determine:
1. That is was reasonably necessary to hire an attorney on behalf of the minor, and
2. To determine if the fee contract was reasonable and fair when it was signed.
If the guardianship court answers yes to both of those factors, then the settlement will be approved.  I imagine that the guardianship court found that it was reasonable.
This was a bike accident case but it applies to all Florida personal injury claims.
We want to represent you if you were hurt in an accident in Florida, on a cruise ship or boat. If you live in Florida but were injured in another state we may also be able to represent you.
Call Us Now!
Call us now at (888) 594-3577 to find out for FREE if we can represent you. We answer calls 24 hours a day, 7 days a week, 365 days a year. 
No Fees or Costs if We Do Not Get You Money

We speak Spanish. I invite you to learn more about us.