I'm going to talk about several personal injury settlements with Travelers Insurance Company ("Travelers").  Then, I'll give some interesting info on accident claims with Travelers.
I've found Travelers to be above average in terms of fairly paying personal injury claims.  Though I know several attorneys who believe that Travelers pays slightly below fair value to settle injury cases.
(I wrote a separate article on claims with Travelers for a car and truck accidents.)
Restaurant Accident Claims in Florida with Travelers Insurance
Travelers insurance insures some Florida restaurants for personal injury.
Travelers Insurance Company Pays $210,000 to Guest Who Breaks Wrist from Fall
Travelers paid $210,000 to a man who had 2 surgeries to his wrist after he fell from a loose booth at a Denny's restaurant in North Miami Beach, Florida.
(The Travelers adjuster, Charles Kraemer, that handled the case was nice.  The last time that I checked, he was a claims manager for Southern Insurance Underwriters.)
Find out more about Florida restaurant accident claims.
Hotel Accidents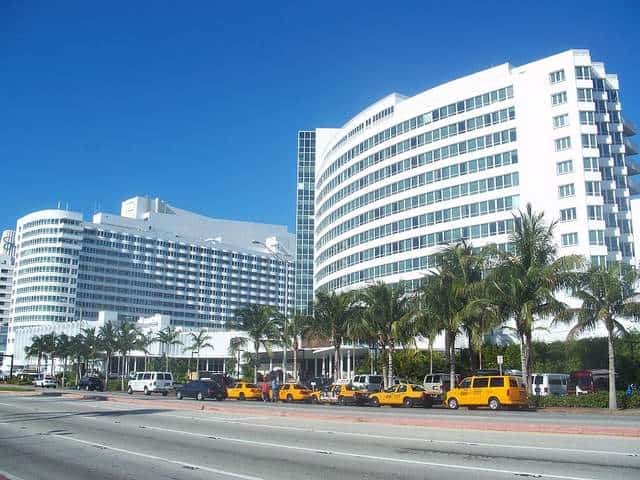 In Florida, Travelers Insurance also insures Florida hotels.  Learn more about Florida hotel accident claims.
Travelers Pays $197,500 for Lady's Broken Arm from Slip and Fall
See a claim where Travelers insurance paid $197,500 to a hotel guest after she slipped and fell in a bathtub. She fractured her upper arm bone (humerus) and had surgery to fix it.
I represented her.
Kim Wise, from Travelers, initially handled the claim. It was then transferred to Jim Papit.  I also briefly dealt with Jim's supervisor, Michael DeMint.
All of these adjusters were professional.
Travelers Insurance Sells Many Types of Insurance
Some of their products in Florida include insurance for:
Business Auto
Earthquake
Excess Workers' Compensation
Farmowners Multi Peril
Ocean marine
Private Passenger Auto
Travelers is one of the better insurance companies at paying Florida injury claims.
Ocean Marine
In Florida, Travelers is also an ocean marine insurer.  They insure cargo, hull, liabilities and luxury yacht.
Travelers ocean marine insurance includes the following industries:
Ocean cargo
Marine services suppliers
Marine Transportation providers
Marine contractors
Luxury Yacht
Claim Information – Ocean Marine Claims Only
If you experience a loss, you should immediately contact Travelers.  A "loss" may include personal injury or property damage.
It is my understanding that Travelers had a dedicated claims adjusters unit that specialize in handling cargo, hull and marine liability accidents.
Claim Contact Information  – Travelers Ocean Marine Claims
Travelers has 24/7/365 ocean marine claims reporting.  If you are insured with Travelers, you can contact your agent.
You must be insured with Travelers to use the online claim reporting system.  Anyone can contact Travelers Ocean Marine Claims unit by calling 877-828-4132.
You can also send a fax with a notice of the claim and documentation at 877.784.5329.
Travelers insures companies that offer marine services on or near the water.  These include:
Boat manufacturers and dealers
Marinas
Wharfingers
Vessel charterers
Terminal operators
Shipyards
Ship repairers
Stevedores
The basic insurance product that Travelers offers is Marine General Liability insurance.  It covers:
Broad contractual liability coverage
Broad form additional insured
Employee benefits liability
International liability
Liquor legal liability
Non-owned and hired auto liability
Stop-gap liability
Limited sudden and accidental pollution buyback endorsement
Travelers offers additional liability coverages that are not automatically included in its Marine General Liability insurance.  These coverages include:
Charters legal liability
Marina operators legal liability
Marine contractors liability
Ship repairers legal liability
Stevedores legal liability
Terminal operators legal liability
Wharfingers legal liability
The 2014 Florida Annual Report lists Travelers Property and Casualty Company of America as the 3rd largest Florida Ocean Marine insurer.  It had $19,910,896 in premiums.  It had 6.8% market share.
Commercial Auto No-Fault
A "commercial motor vehicle" is any motor vehicle which is not a private passenger motor vehicle.  Most people think as commercial vehicles as business vehicles.
No-Fault is Personal Injury Protection (P.I.P) coverage in an auto insurance policy.  The 2014 Florida Annual Report lists Travelers Property and Casualty Company of America as the 15th largest Florida Commercial Auto No-Fault insurer.  It had $1,173,754 in premiums.  It had 1.4% market share.
The 14 Florida Commercial Auto No-Fault insurers with more market share were:
Arch Insurance Company
Auto-Owners Insurance Company
Ascendant Commercial Insurance, Inc.
Mercury Insurance Company Of Florida
National Indemnity Company Of The South
National Liability And Fire Insurance Company
Victoria Select Insurance Company
Owners Insurance Company
Where are Travelers Insurance claim offices located in Florida?
Travelers has two claims offices in Florida.
Orlando Claim Center
Phone: 800-842-6771
Fax: 877-266-1419
Workers' Compensation
P.O. Box 715
Orlando, Florida 32802-0715
Business Liability
P.O. Box 4960
Orlando, Fl 32802-4960
Tampa Claim Center
Phone: 877.814.4434
Fax: 888.329.8734
Business Auto & Property Claims
P.O. Box. 9059
Tampa, Fl 33509-9059
Accidents at Golf Courses and Golf Facilities in Florida
You may be hurt at a golf course or facility in Florida.  If someone's negligence caused your injury, you may be able to get your damages paid.
Learn more about Florida golf course and golf facility injury claims.
Day Care Injury Claims with Travelers in Florida
Travelers insures Florida day cares for:
General liability
Abuse and molestation liability
Child care services acts
Corporal punishment liability
Automobile Liability
Workers compensation
Umbrella liability
Learn more about Florida day care injury claims.
Does Travelers believe that insurance companies sometimes act in bad faith?
Yes.  Travelers actually insures other insurance companies for bad faith claims.  A bad faith claim is a claim for extra-contractual damages caused by an insurance company acting in bad faith.
This is what Travelers says:
"Insurance companies are adept at handling claims with an eye toward fairness and providing coverage to which they are contractually bound.  Sometimes however, the process goes awry and an examination from the outside may reveal errors, practices or issues that were not evident from the inside."
What insurance companies does Travelers own in Florida?
Many different Travelers companies write Florida injury liability policies.  They are:
Charter Oak Fire Insurance Company
Constitution State Services LLC (Constitution State Services and CSS) (subsidiary of The Travelers Indemnity Company)
Discover Re (affiliated with Travelers)
Farmington Casualty Company
Northland Casualty Company (division of Travelers)
Northland Insurance Company (division of Travelers)
Phoenix Insurance Company
Standard Fire Insurance Company (The)
Travco Insurance Company
The Travelers Casualty Company (property and casualty)
Travelers Casualty and Surety Company
Travelers Casualty Company of Connecticut
Travelers Casualty Insurance Company of America
Travelers Commercial Casualty (homeowners, etc.)
Travelers Commercial Insurance Company
Travelers Excess and Surplus Lines Company
Travelers Home and Marine Insurance Company (The)
Travelers Indemnity Company
Travelers Indemnity Company of America
Travelers Indemnity Company of Connecticut
Travelers Property Casualty Company of America (Commercial Liability, Ocean Marine, Private Passenger Auto Liability, Workers Compensation, Homeowners, Aircraft, etc.)
Travelers Property Casualty Insurance Company (Homeowners, Private Passenger Auto Liability, Ocean Marine, etc.)
Did someone's carelessness cause your injury in an accident in Florida, or on a cruise or boat? 
See Our Settlements
Check out some of the many Florida injury cases that we have settled, including but not limited to car accidents, truck accidents, slip or trip and falls, motorcycle accidents, drunk driving (DUI) accidents, pedestrian accidents, taxi accidents, bicycle accidents, store or supermarket accidents, cruise ship accidents, dog bites, wrongful death and much more.
We want to represent you!
Our Miami law firm represents people anywhere in Florida if someone's carelessness caused their injuries in car accidents, truck accidents, slip, trip and falls, motorcycle accidents, bike accidents, drunk driving crashes, pedestrian accidents, cruise ship or boat accidents, store or supermarket accidents, wrongful death, accidents at an apartment complex, condo building or home, accidents involving a Uber or Lyft Driver, and many other types of accidents.
We want to represent you if you were hurt in an accident in Florida, on a cruise ship or boat. If you live in Florida but were injured in another state we may also be able to represent you.
Call Us Now!
Call us now at (888) 594-3577 to find out for FREE if we can represent you. We answer calls 24 hours a day, 7 days a week, 365 days a year. 
No Fees or Costs if We Do Not Get You Money
We speak Spanish. We invite you to learn more about us.